The goal of every parent is to see their children have everything they want. Through whatever means, parents try to ensure their children want for nothing. Various aspects of life affect this goal, but where there's a will, there's a way. That is the fundamental truth mother Lau Patrón lived by when her son showed a particular passion neither wanted him to give up. She tried to convince herself – and him – that her son with cerebral palsy skateboarding simply would not become a reality, the better to accept a harsh fact.
João Vicente was 20 months old when he collapsed from a stroke. The incident was attributed to a rare autoimmune condition, and that is when doctors first discovered that João had cerebral palsy. This thoroughly and negatively affected his ability to walk. Adding to his and his mother's dismay was João's affinity for various recreational activities. By his very nature, João was not content to just sit still and let his cerebral palsy dictate his life. Neither was his mother. Their wills combined made dreams become reality.
Dreams can be emotionally hard to pursue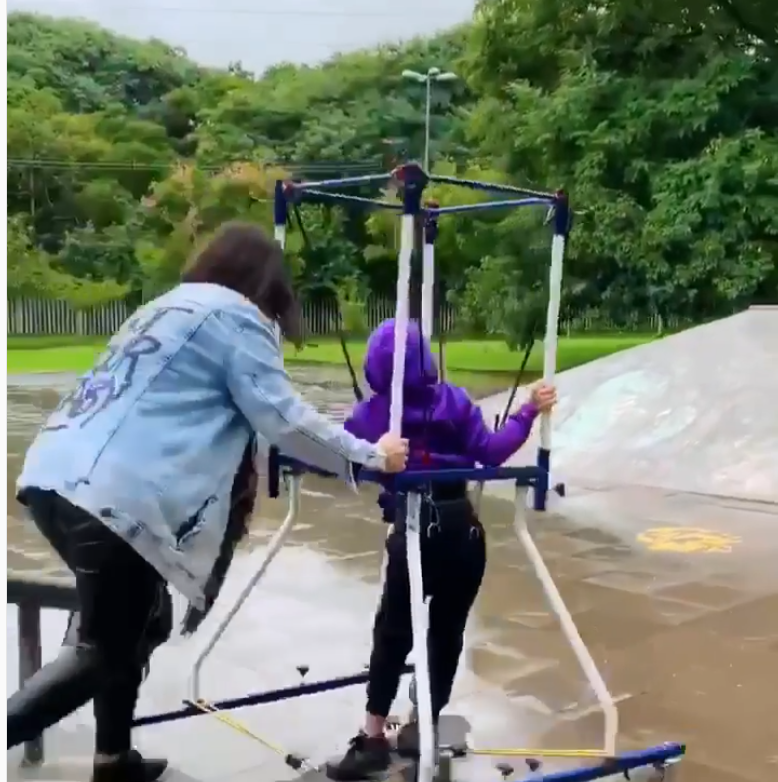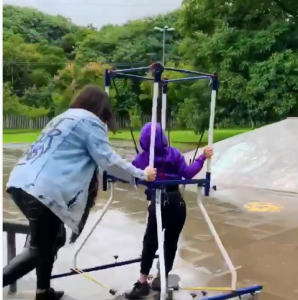 When first João showed his fondness for various sports – in particular skateboarding – the revelation came with grief. Patrón, a diversity activist and writer, did not want her son plagued by frustration and disappointment. The Porto Alegre native told TODAY Parents, "I tried for a long time to replace the desire for skateboarding with other tools. He rode him on a tricycle to the skate rides, but that was not what he wanted."
It was evident to Patrón her son had made up his mind. So she, in turn, accommodated his wishes. She searched and searched for ways to let João do as he so wished, and eventually discovered Skate Anima. This collaboration between physiotherapist Stevan Pinto and psychologist Daniel Paniagua is an effort made for skaters by skaters. Their passion for the sport drove them to research and provide ways for all children to enjoy skateboarding. Together, they create boards adapted to each child's needs. Safety and fun combine to make the perfect board for any aspiring skater.
Exposure produces support, which provides insight
https://www.instagram.com/p/B2o832HgHAp/?utm_source=ig_embed
There is a cyclical nature to situations like João's. Initially, neither he nor his mother could have imagined a service existed dedicated to creating adapted boards for children of all abilities. Yet now she sees her son with cerebral palsy skateboarding. Since then, a video has gone viral featuring João enjoying his new, custom board that lets him have just as much fun as anyone else. And he makes sure viewers know what a great time he is having! Already, it is evident how many have been touched by his glee and her dedication in equal measure. Patrón feels, "It is so thrilling to see a boy like João skateboarding, happy, full of life, because we live in a sick society where we often forget the purpose of being here."
Professional skateboarder Ricardo Oliveira designed João's board. Oliveira entered this area of study because he wanted to be able to skate with his daughter. To people like him and Patrón, they only did what any other parent would do. "I love sports and I love my son, who loves to experience the world and life so damn much. He's a boy like any other, and this story is about that," she stated, adding, "Diversity is our strength."