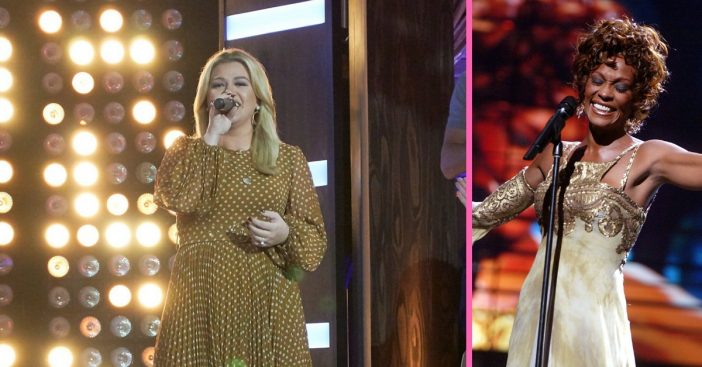 Kelly Clarkson has been filming her new talk show, The Kelly Clarkson Show for a little while now. One of the best segments of the show is proving to be her "Kellyoke" segment. In this part of the show, she covers a popular hit song from different genres. So far she has done an incredible job, covering hits by Cher, Carrie Underwood, and more. This time she went for Whitney Houston's song "I Wanna Dance With Somebody."
Whitney has one of the most iconic voices ever, and many people try and fail at covering her songs. However, think back to Kelly Clarkson's days on American Idol. She covered Celine Dion and Aretha Franklin songs and won the competition! So it really is no wonder that she seems to be able to sing anything and everything.
Kelly Clarkson sings Whitney Houston's song "I Wanna Dance With Somebody"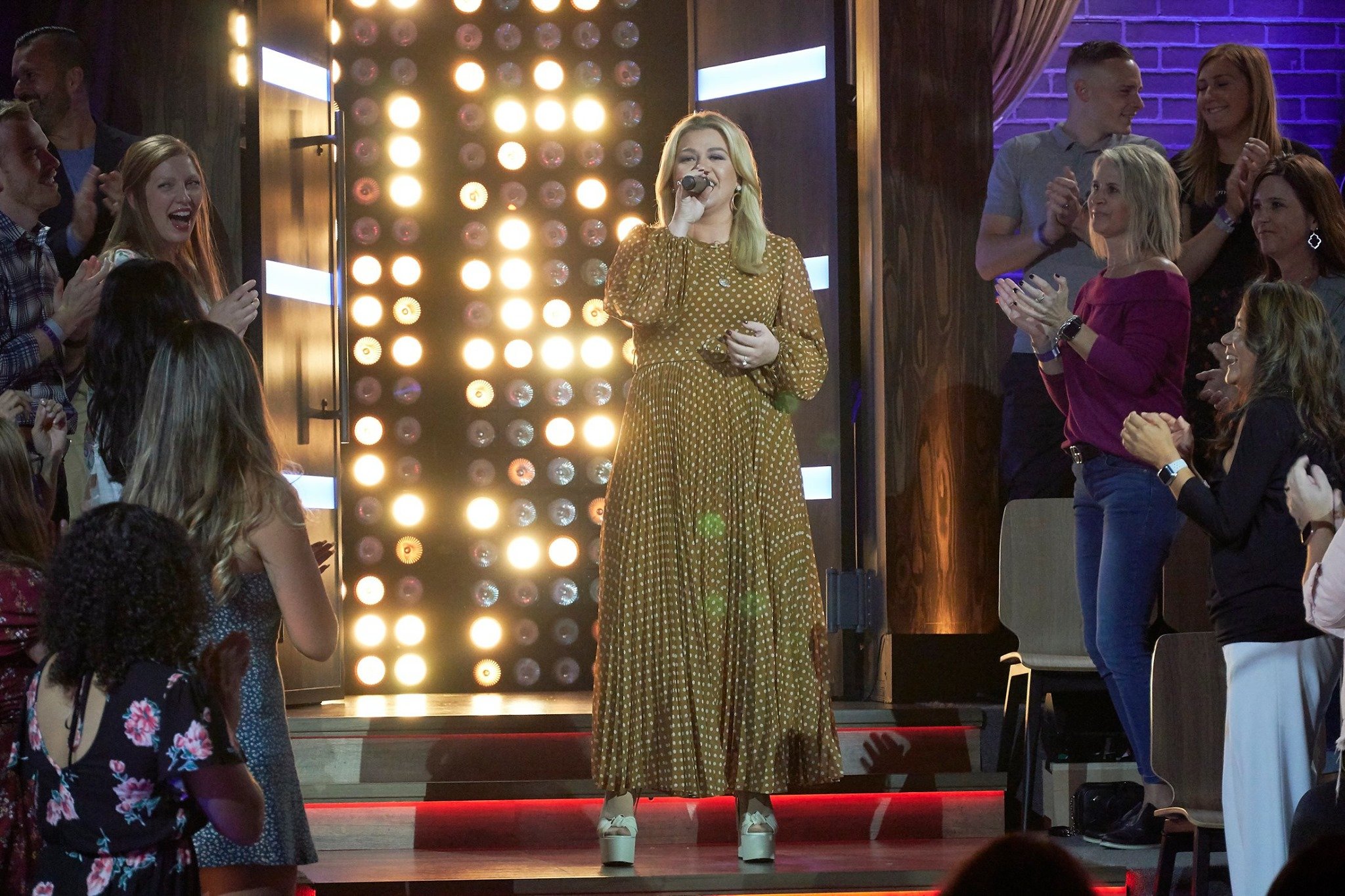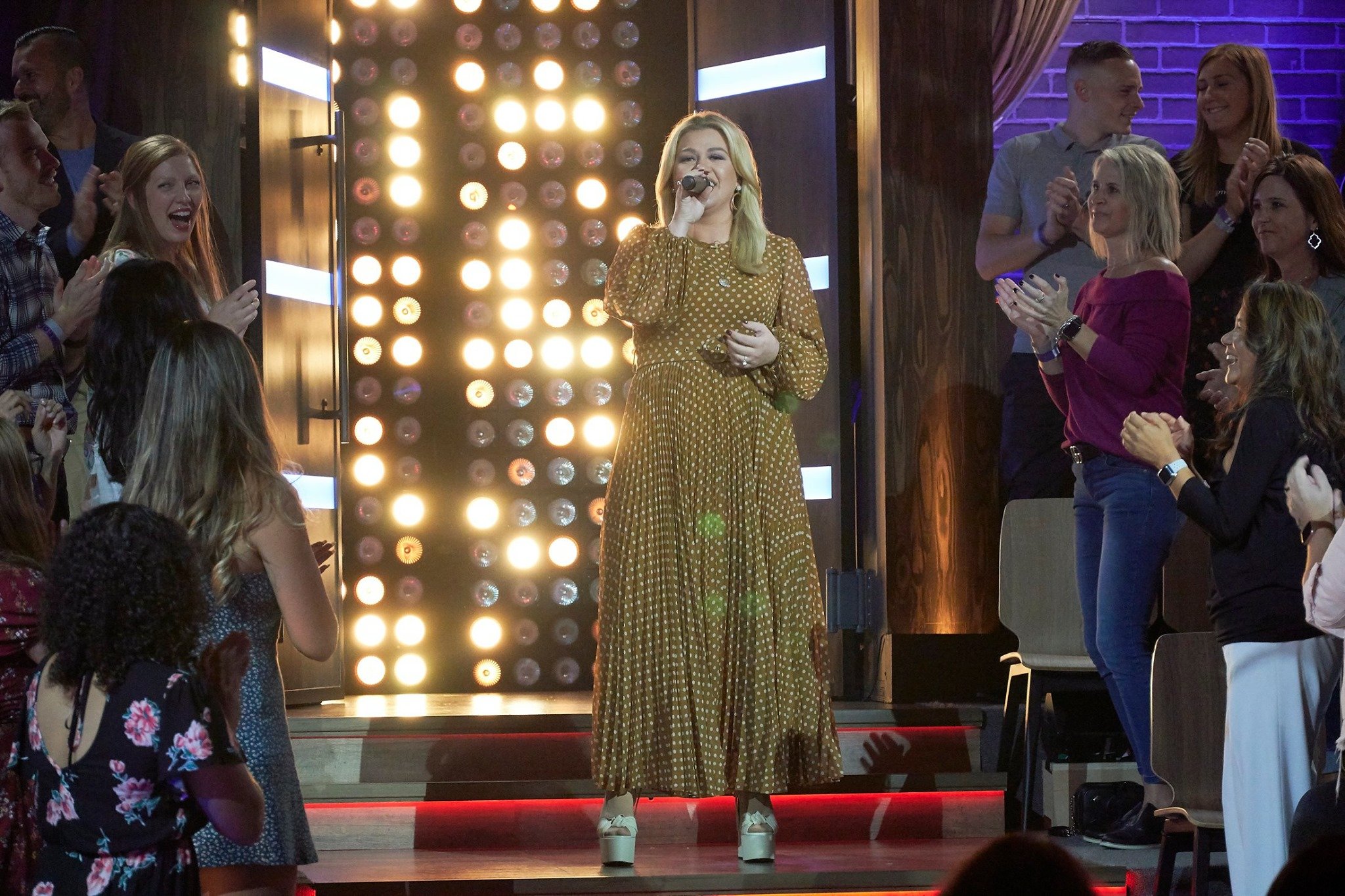 On The Kelly Clarkson Show, she covered "I Wanna Dance With Somebody," likely in hopes of getting the crowd up to dance! That she did. Everyone was on their feet during her performance. She sounds incredible and she looks like she is having so much fun. Kelly's energy is just infectious.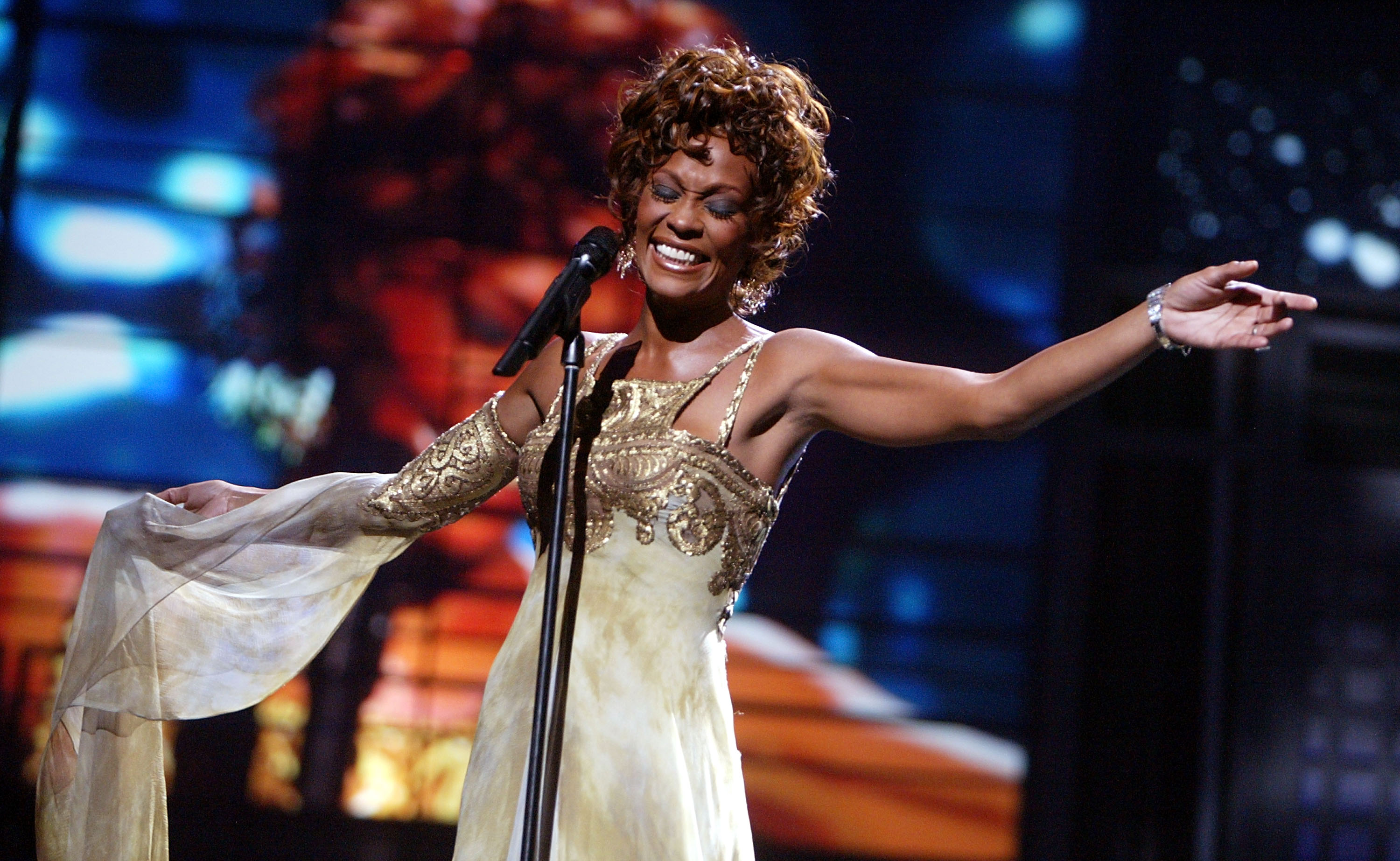 She gets into the crowd and has some of the audience members sing too. I would love to watch an episode of her talk show live… it looks like an absolute blast! What do you think?
Watch the performance of Kelly Clarkson singing "I Wanna Dance With Somebody" below: