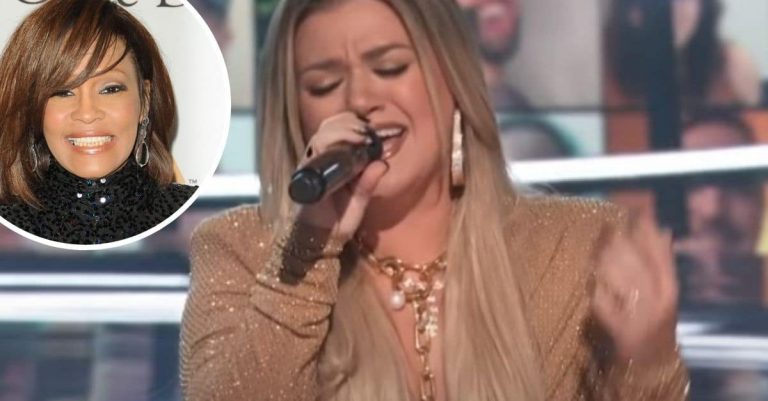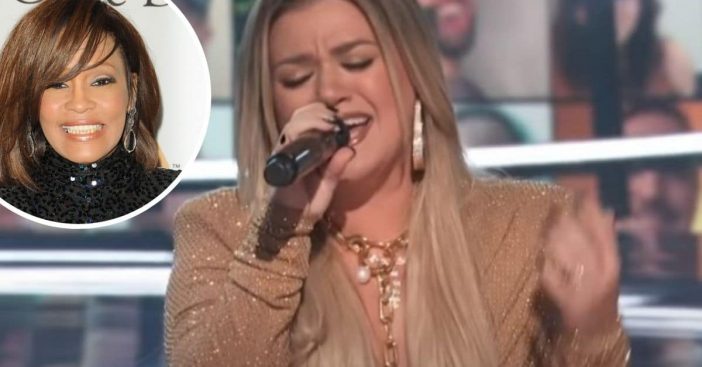 Kelly Clarkson and Pentatonix joined up for a powerful performance at the 2020 Billboard Music Awards. They honored Whitney Houston by covering her song "Higher Love." Drummer Sheila E also joined the performance.
In addition, Kelly hosted the Billboard Music Awards. There were lots of heartfelt performances throughout the night. Kelly has previously said that she is a huge Whitney Houston fan. She has covered some of her other hits songs on her talk show The Kelly Clarkson Show.
Kelly Clarkson and Pentatonix covered Whitney Houston's "Higher Love"
View this post on Instagram
She has previously covered "How Will I Know," "I'm Every Woman" and "Exhale (Shoop Shoop)" on her talk show. She regularly covers songs to entertain the audience. It seems that there is no song that she can't cover! Kelly once said that she knows every Whitney Houston song ever made.
RELATED: Kelly Clarkson Performed An Unbelievable Cover Of Whitney Houston's Song
"Higher Love" was originally recorded by Steve Winwood in 1986. Whitney later covered it on her third album. In 2019, the song was reworked by DJ and producer Kygo into a new hit song. It seems that the song will truly live on forever!
Check out Kelly, Pentatonix, and Shiela E's version of "Higher Love" below: