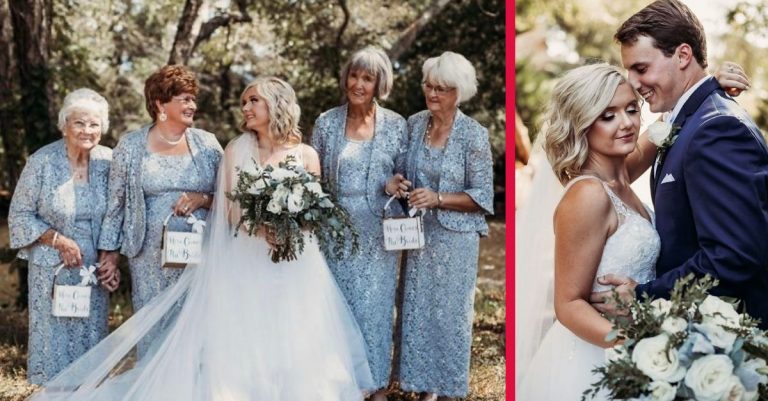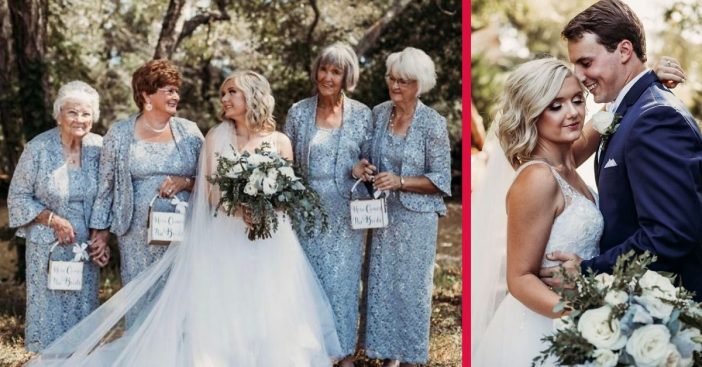 Weddings are absolutely stunning and what makes them even more beautiful is that they're all unique in their own ways! One bride made her wedding particularly special by having her four grandmas stand in as flower girls. Tennessee couple Tanner and Lyndsey Raby celebrated their special day in September. The fact that Lyndsey was having her grandmas as flower girls in the wedding came as such a pleasant surprise to everyone!
The eldest of her grandmothers is 90 years old and still made her way out, walker and all! From the moment Lyndsey got engaged, she knew she wanted to have her grandmas involved.  "I felt so blessed to have them all here so I wanted them to be involved too," she says.
These 4 Grandmas Make Perfect Flower Girls!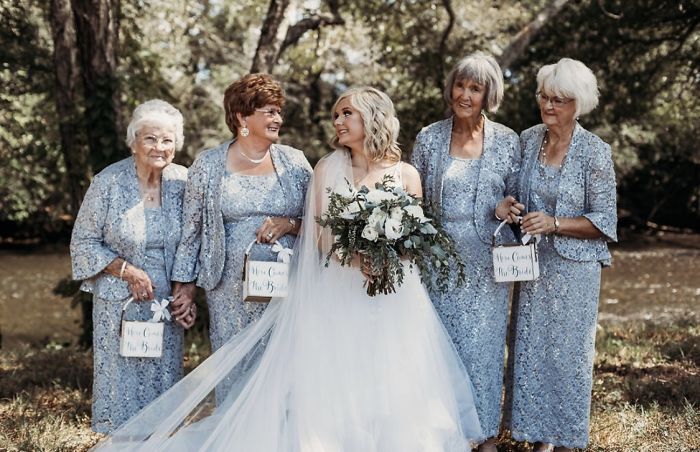 Lyndsey also had the 70-year-old grandma of the groom involved! Many might believe that these ladies would not want to be an immediate part of the wedding party, but they were totally down for the idea. Lyndsey assured them that it wouldn't feel complete without them, so they all happily agreed! Their flower petal baskets would have "Here comes the bride" written on each of them!
Seeing them all walk down the aisle was a very special sight for everyone to witness. Involved in the wedding party were the bride's great-grandmother Kathleen Brown, the groom's 70-year-old grandmother Joyce Raby, and two lovely grandmas of the bride – 76-year-old Wanda Grant and 72-year-old Betty Brown.
It was a very pleasant surprise for everyone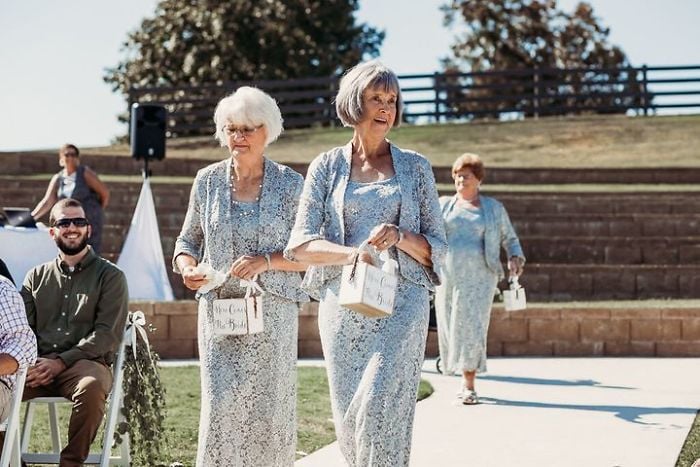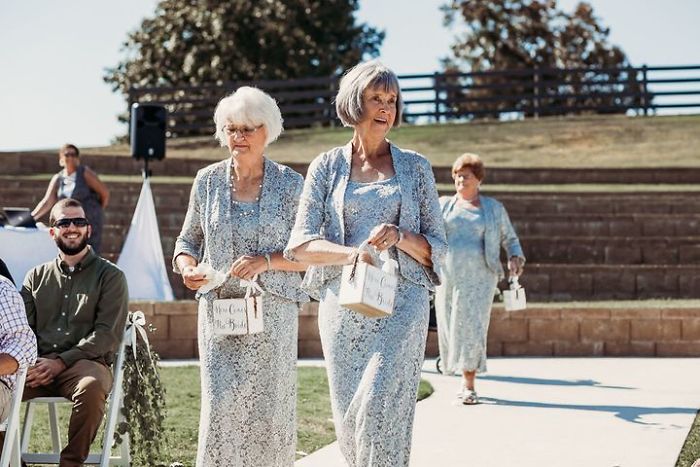 The bride believes that her grandmas were probably more excited than her own bridesmaids! Her photographer, Natalie Caho, says that she's seen a lot of adorable flower girls in her day "but these four gals take the cake".
"Most girls are lucky to even have one grandmother present. And the fact that [Lyndsey] had four was a big deal that she wanted to savor," Natalie says.
The Internet loves it, too!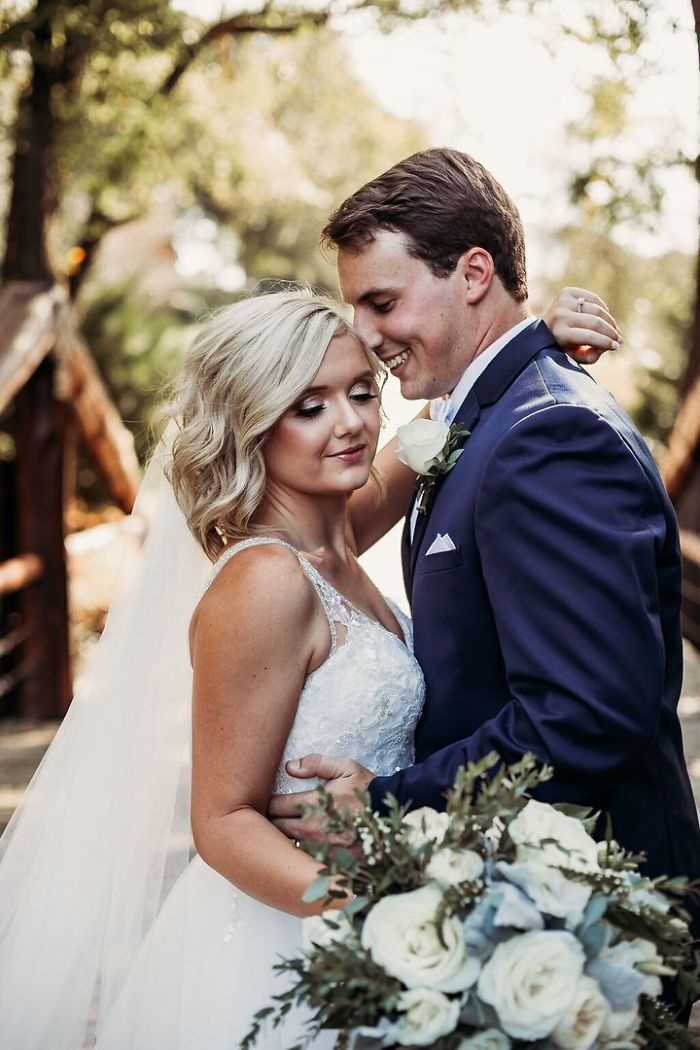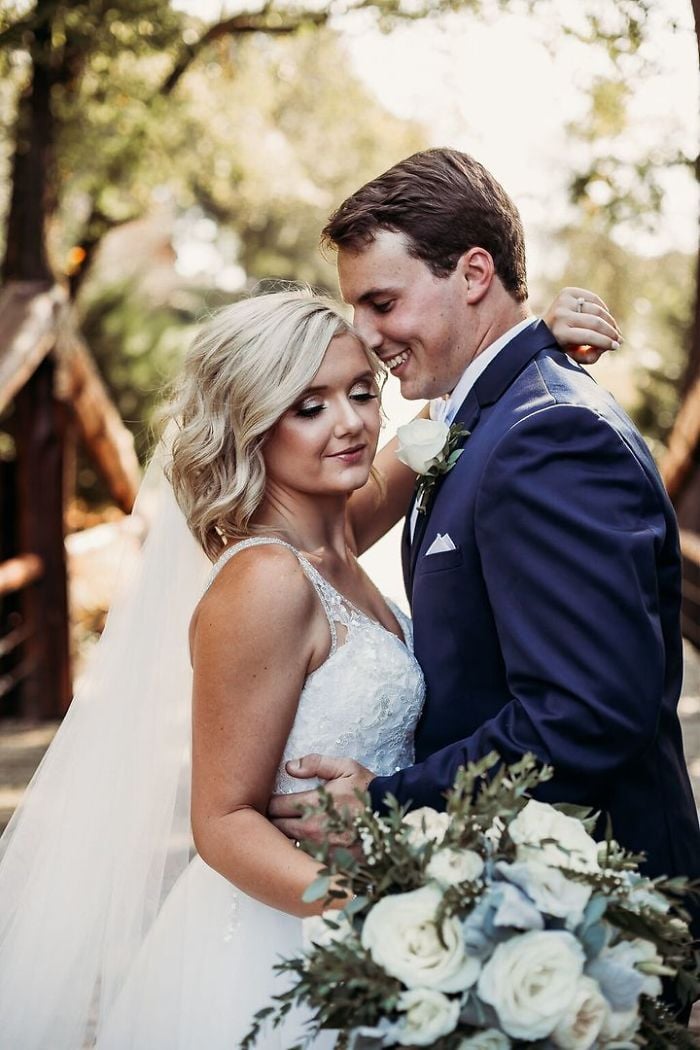 People have been extending their thoughts on the story, and it's all positive! One person says, "What a wonderful, precious idea. Actually, I have never seen this done before and it's amazing that I haven't! I wish I had thought of it, all those years ago. It would've been an honor to have had them."
Another person says, "So lovely to see these ladies included in a big way with this wedding. A lovely photo to remember them by in years to come."
What a beautiful story and such a great idea!