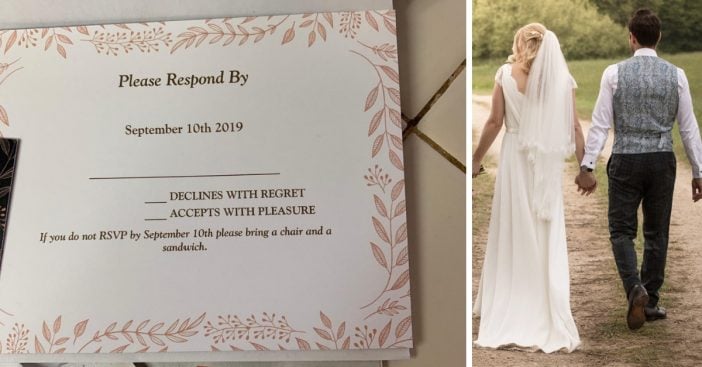 Married couples know how hard it can be to track down their guest's RSVPs. While some people are great at responding, many forget to respond or don't do it at all. Then, they expect a seat to be ready for them, with a corresponding plate for dinner. One bride and groom decided to give a hilarious ultimatum and many are celebrating their invites.
One anonymous couple sent out wedding invitations that asked guests to RSVP by September 10, 2019. Guests can of course, "accept with pleasure" or "decline with regret". Underneath the options reads, "If you do not RSVP by September 10th please bring a chair and a sandwich." Good for them!
The best RSVP line ever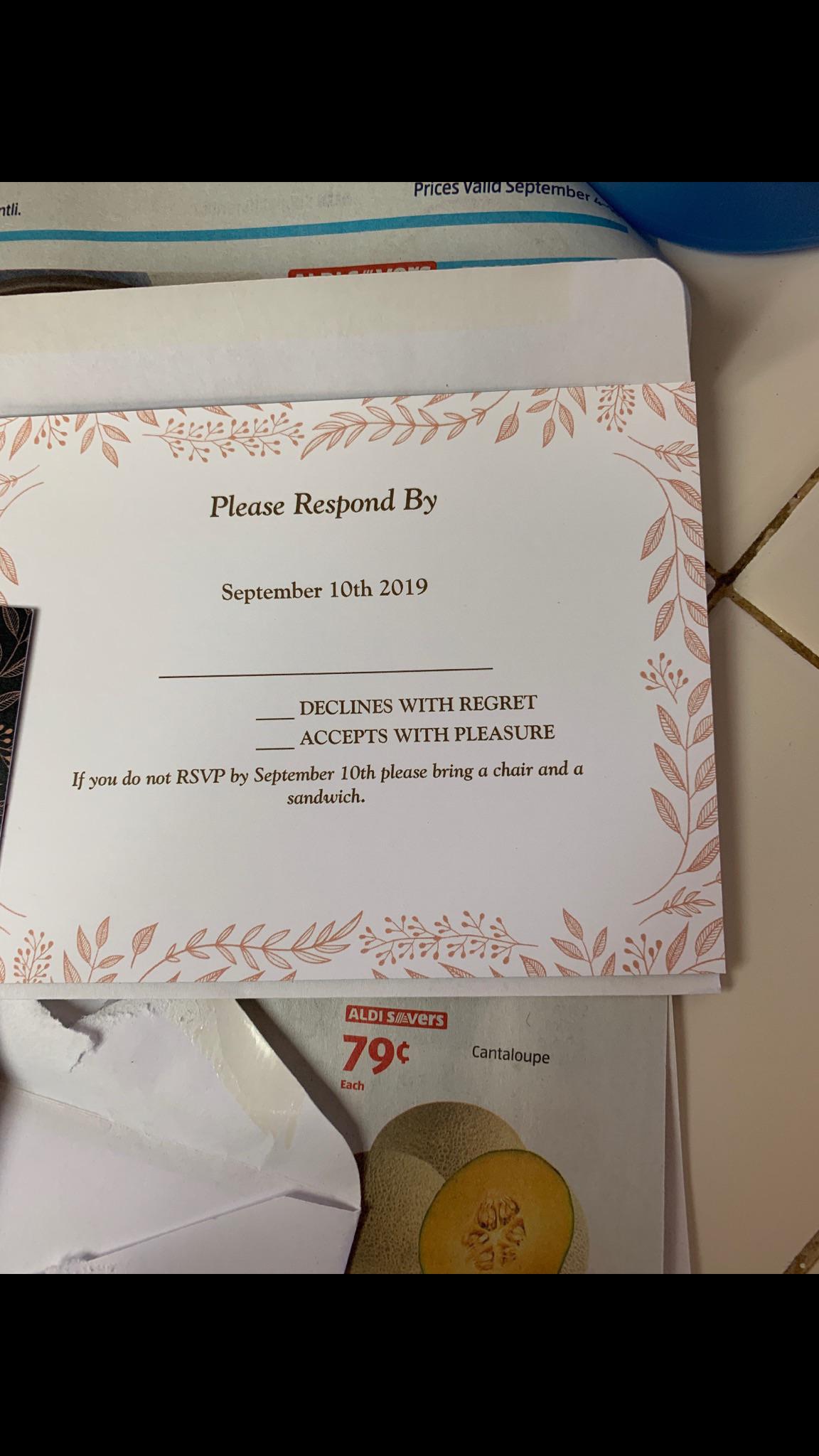 The invitation was posted on the popular website Reddit and many people commented on how much they loved the line. Others also chimed in with their RSVP stories from their wedding. One commenter wrote, "Had an estranged uncle call me the day before my wedding to tell me he and his family of eight will be there. I told him no and haven't heard from him since. I don't understand people who don't RSVP."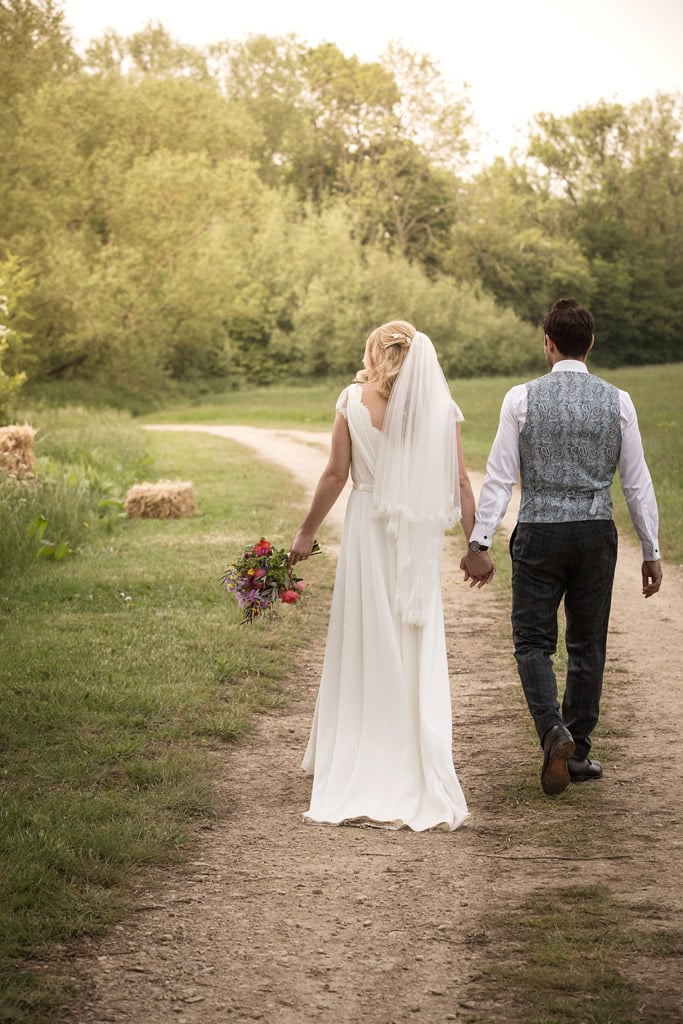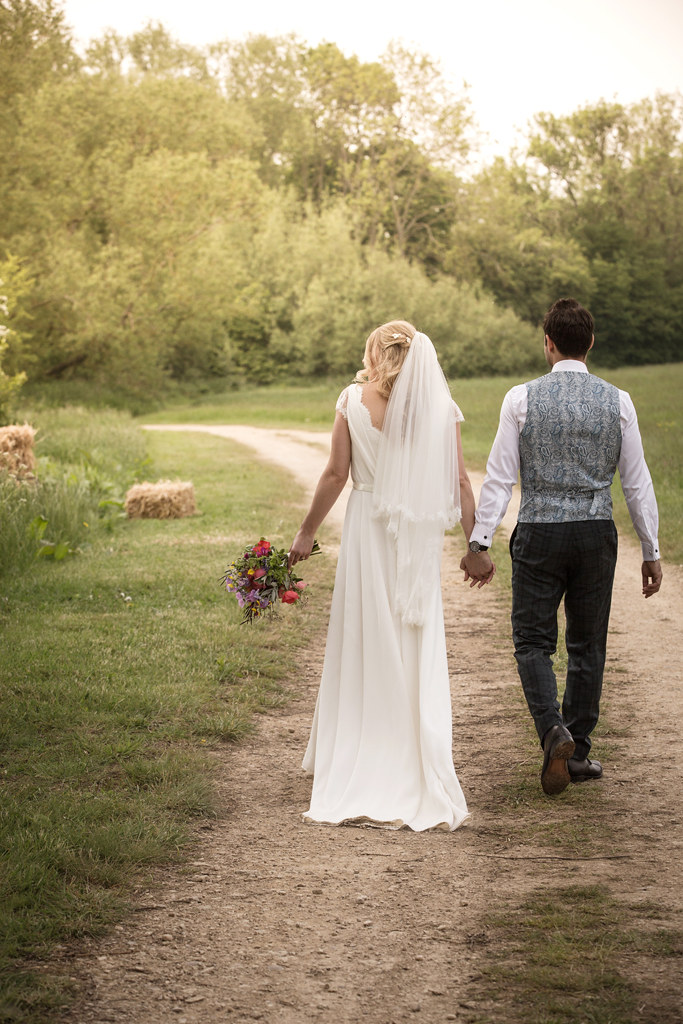 Another said, "We chased families for their RSVP. My husband's family was great. Mine sucked. It ended up working out and we got everyone but COME ON, send the g–damn thing back it takes two freaking seconds."
Another joked, "That sounds great. I think I'd wait until September 10th just to bring a chair and a sandwich. Nice La-Z-Boy and a meatball sub while everyone else is sitting in folding chairs eating dry chicken."
Some might think it is a little harsh, but others know the nightmare of getting RSVPs for their wedding count! I think this is a hilarious and great idea. What do you think? If you are getting married soon, would you consider putting this line on your wedding invitations?