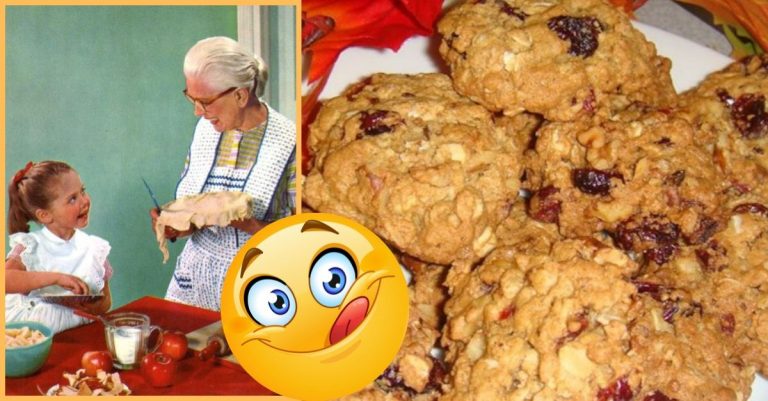 With the autumn season in full swing, there's truly nothing like a warm, cozy, autumn harvest cookie to get you in the mood! That's the best cookie recipe we have right here for you all to make at home, and it's super easy and delicious. Many of the people who have already tried this cookie call it an "oatmeal raisin cookie with a twist." Even if you're not a fan of oatmeal raisin, you will be after this.
So, at your next party during the fall season or if you want to make it just because, you'll need to have this recipe handy. You'll have the most sought-after cookie at the party!
How to make Autumn harvest cookies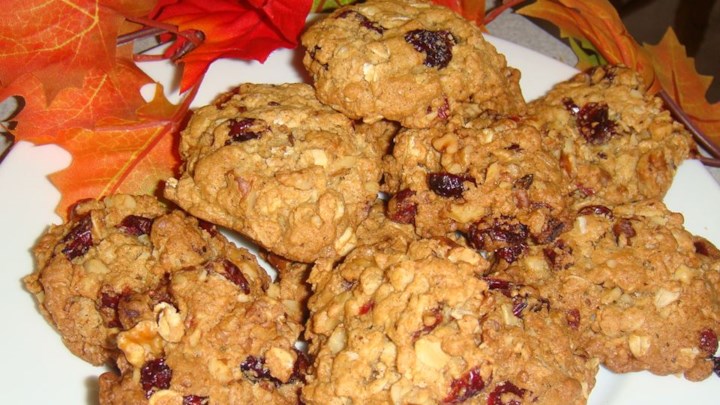 Here's what you'll need to make a batch of autumn harvest cookies:
1 cup of softened butter
1/2 cup of brown sugar
1/2 cup of white sugar
2 eggs
1/2 teaspoon of orange extract
1 1/2 cups of all-purpose flour
1/4 teaspoon of salt
1 teaspoon of baking powder
1 teaspoon of pumpkin pie spice
2 1/2 cups of rolled oats
1/2 cup of chopped walnuts
1 cup of dried cranberries
Of course, any of the ingredients involving nuts can be taken out due to allergy reasons!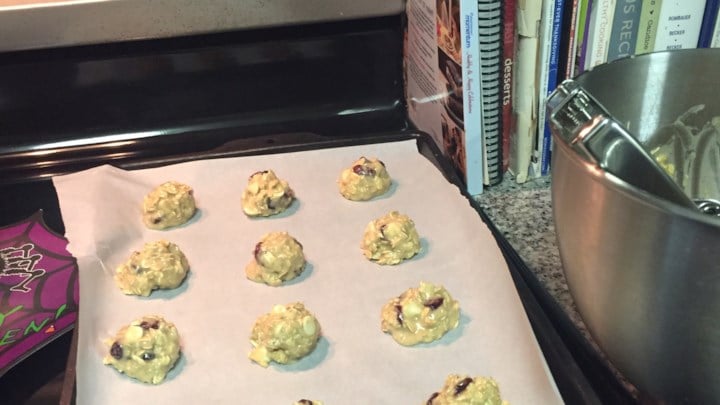 Follow the steps below to making your first batch of delicious autumn harvest cookies (by AllRecipes):
Preheat oven to 350 degrees F (175 degrees C). Line a baking sheet with parchment paper.
Cream together butter and the brown and white sugars in a bowl until smooth. Beat in the eggs, vanilla and orange extract.
In a separate bowl, combine the flour, salt, baking powder, and pumpkin pie spice; stir flour mixture into the sugar mixture. Add the rolled oats, walnuts and cranberries and mix thoroughly. Using a small ice cream scoop or teaspoon, drop rounded scoops of dough onto the prepared cookie sheet.
Bake in the preheated oven until the edges are golden, 8 to 10 minutes. Allow the cookies to cool on the baking sheet for 1 minute before removing to a wire rack to cool completely.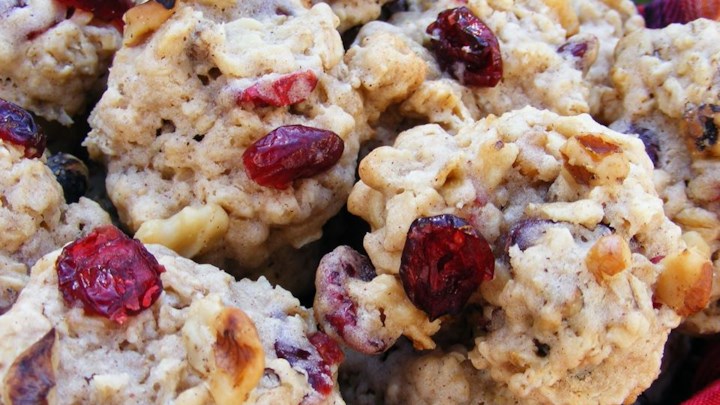 The full nutrition facts for a batch of these cookies is 114 calories per serving; 5.9 g fat; 14.3 g carbohydrates; 1.7 g protein; 20 mg cholesterol; 61 mg sodium. Eat up and enjoy!