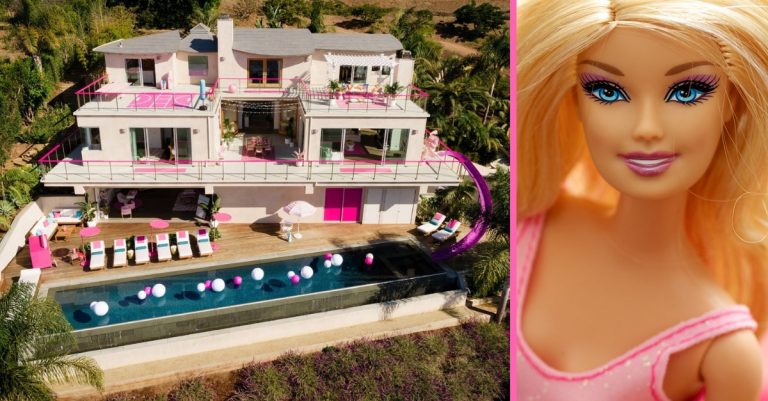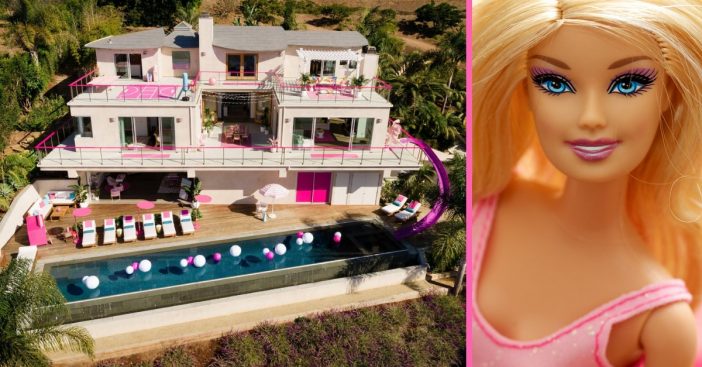 Did you grow up dreaming of living in Barbie's Malibu Dreamhouse? Now you can stay there for a few nights! The brand Barbie recreated Barbie's Malibu Dreamhouse into an incredible and real place to stay. There is, of course, pink everywhere, but also an amazing pool and gorgeous views.
The house will be available to rent on Airbnb. The best part? It is only $60 (plus taxes and fees) per night! This price is a two-night special. It will be available to book starting on October 23 at 11 a.m. PT. Those lucky enough to book will be able to stay from Sunday, October 27, to Tuesday, October 29.
Photos of Barbie's Malibu Dreamhouse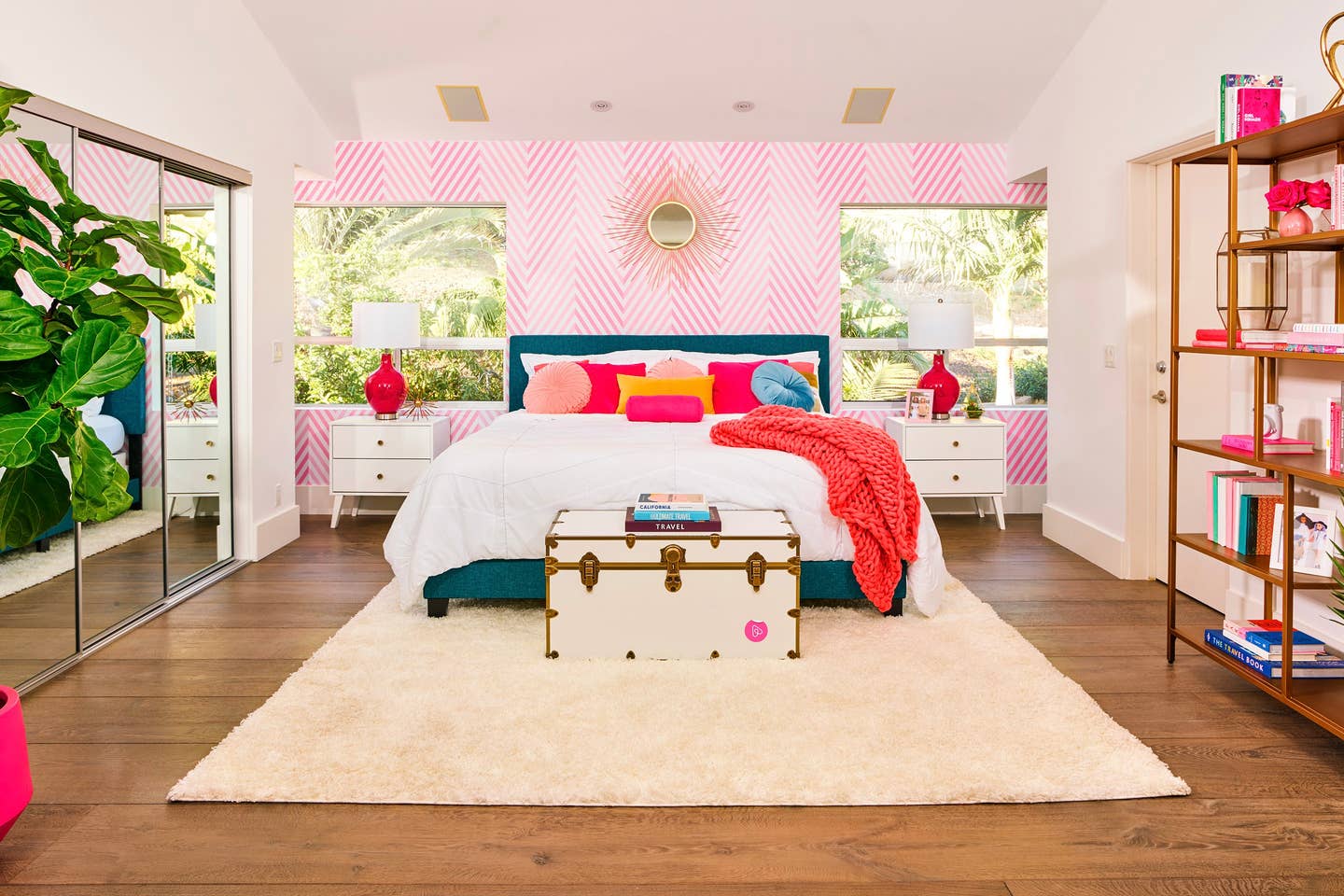 The home includes two bedrooms and two bathrooms. There is a pool and a hot tub, and yes, there is a pink slide! The main bedroom's closet is filled with outfits very reminiscent of Barbie. There is also an office space for those who might want to work on the trip. Near the pool, there is a Barbie DJ booth. It looks like a dream for those who grew up loving Barbie.
The listing reads, "Located in the heart of Malibu, my Dreamhouse has three floors with ocean views and open spaces for friends and family to hang. My pool is the perfect place to cool off from the California sun, but I never travel without my waterslide, so I'll be taking that with me. And whether you're enjoying an outdoor meal, watching a movie in my personal cinema, or making s'mores under the stars, the best part is just being together."
Not only that, there are some once in a lifetime extras included in the stay. If you book during this special deal, you will get to meet some iconic women. According to Airbnb (which by the way, the listing is "Hosted by Barbie"), "Even though I'll be out of town, some of my friends will swing by to inspire and teach you new things."
Meet with some iconic women during your stay
It continues, "Learn how to fence with Ibtihaj Muhammad, create an exquisite meal in my fully stocked kitchen with chef Gina Clarke-Helm, get a makeover with hairstylists from Mane Addicts Creator Collective while meeting with celebrity hairstylist and girl boss Jen Atkin, and even take a trip to the Columbia Memorial Space Center with pilot and aerospace engineer Jill Meyers."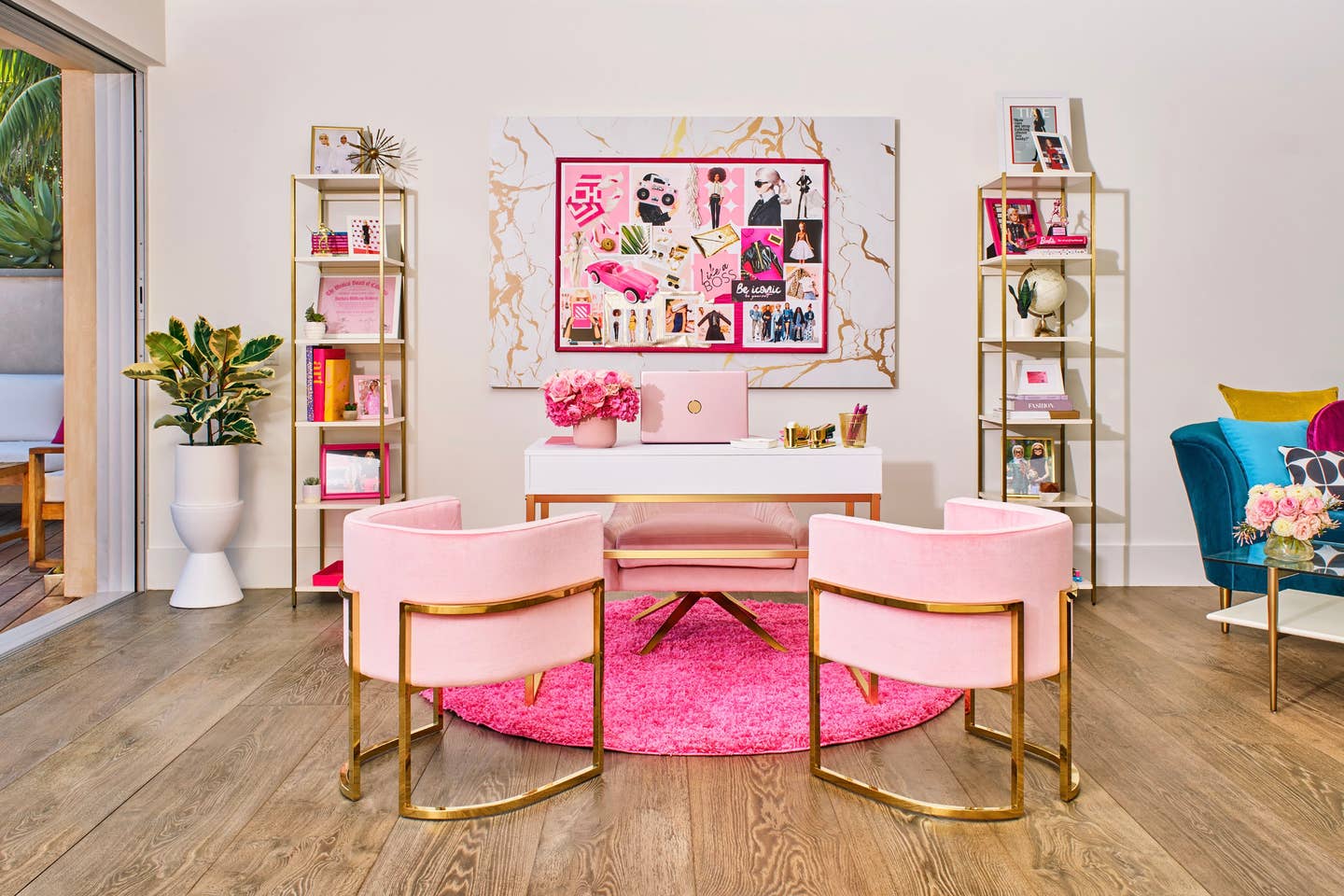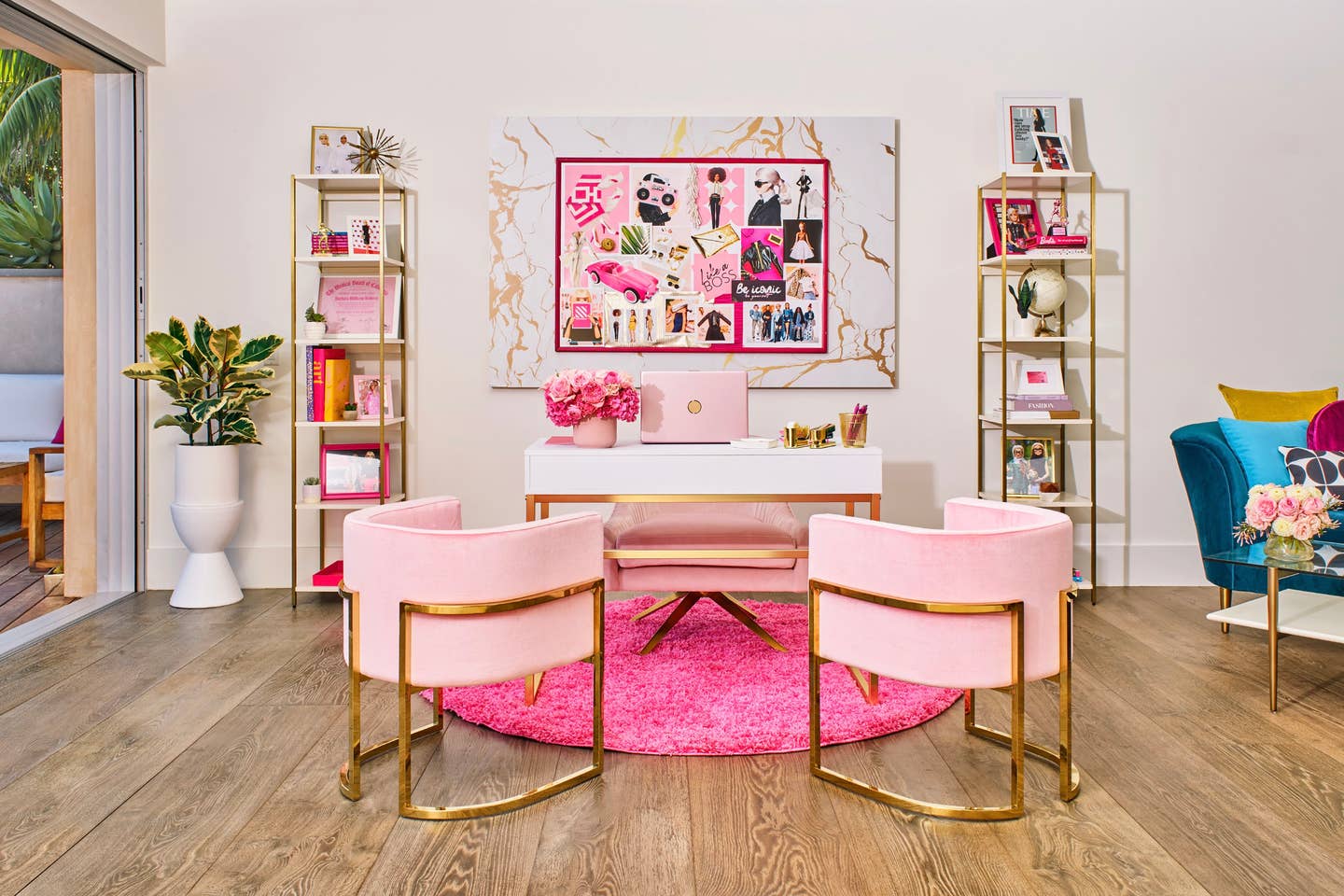 The listing is in honor of Barbie's 60th anniversary. Would you want to stay there for a night? Heck, I'd love to live there! If you're interested, click here to view on Airbnb.