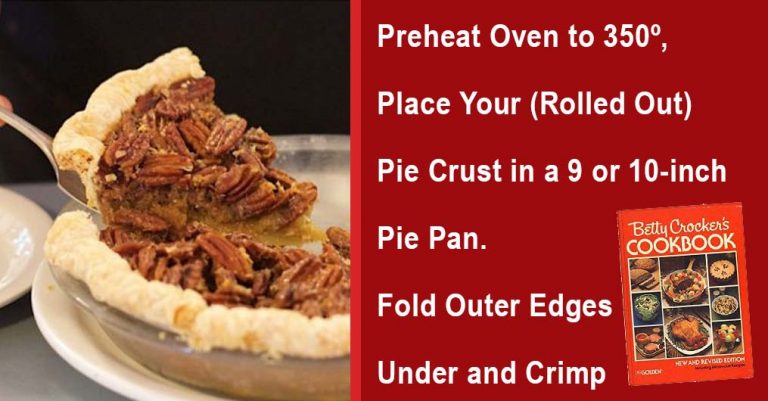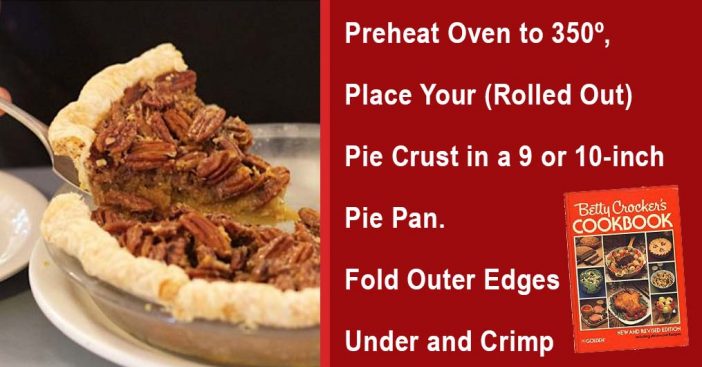 Pecan pie is one of the most delectable, delicious pies you can make, especially with the holiday season coming up. It's a pretty classic pie, just as traditional as your classic apple and pumpkin pies, and it's also the perfect way to satisfy any sweet tooth.
However, there's definitely a right way to make pecan pie. Some sweeter pies, such as nut pies, run the risk of being a little too sweet. However, there's a pretty wonderful pecan pie recipe that is tasty, simple, and will ensure you have the best pecan pie on the block this holiday season. It's the perfect balance of sweetness and nuttiness!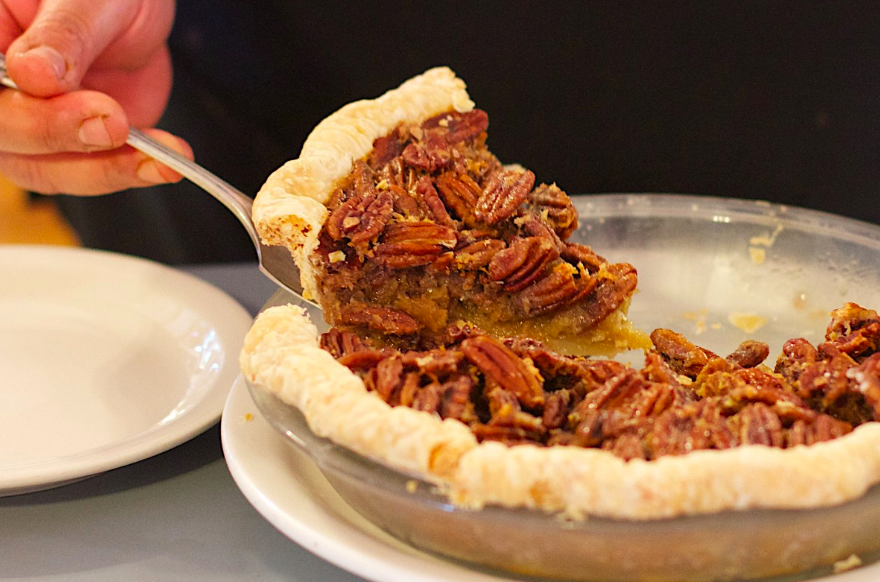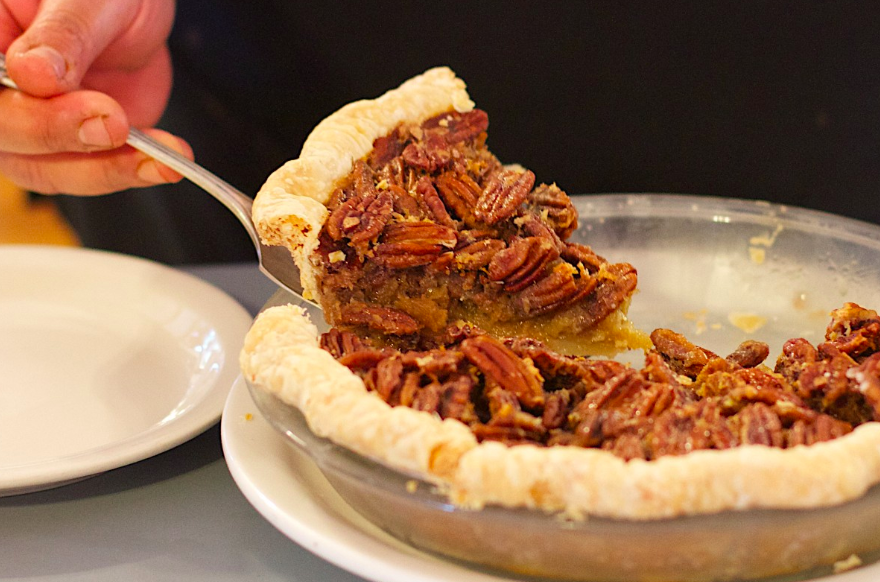 What You'll Need:
1 pie crust, store-bought or homemade

1/2 cup sugar

1/4 cup brown sugar

1/2 teaspoon salt

1/4 teaspoon ground cinnamon

1 cup light corn syrup

3 eggs, beaten

4 tablespoons salted butter, melted

1 1/2 teaspoons vanilla extract

1 1/2 cups whole pecans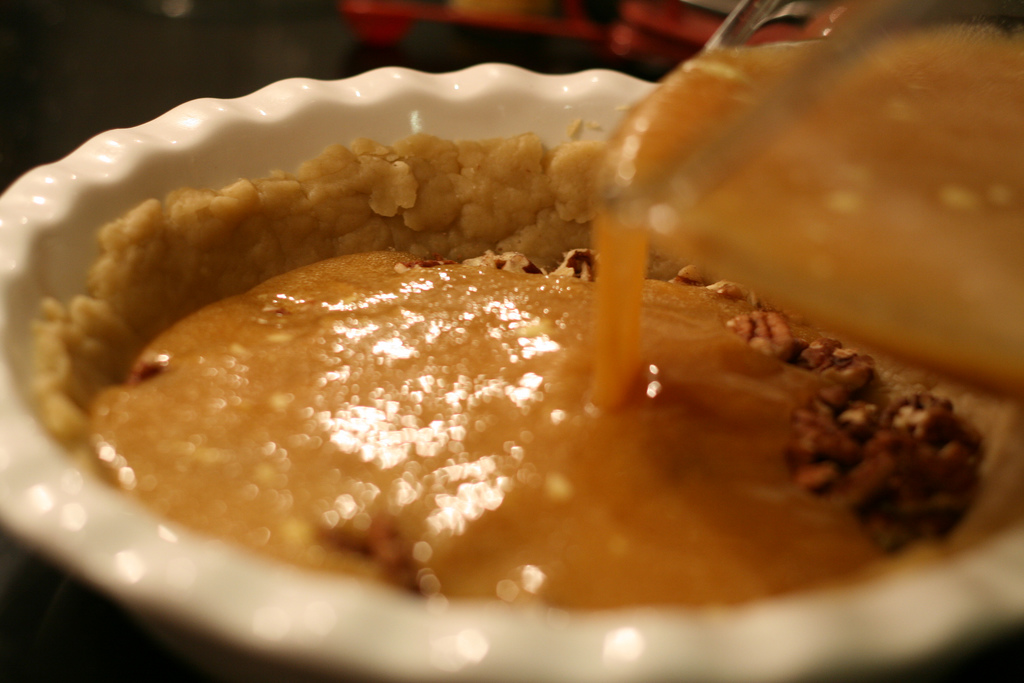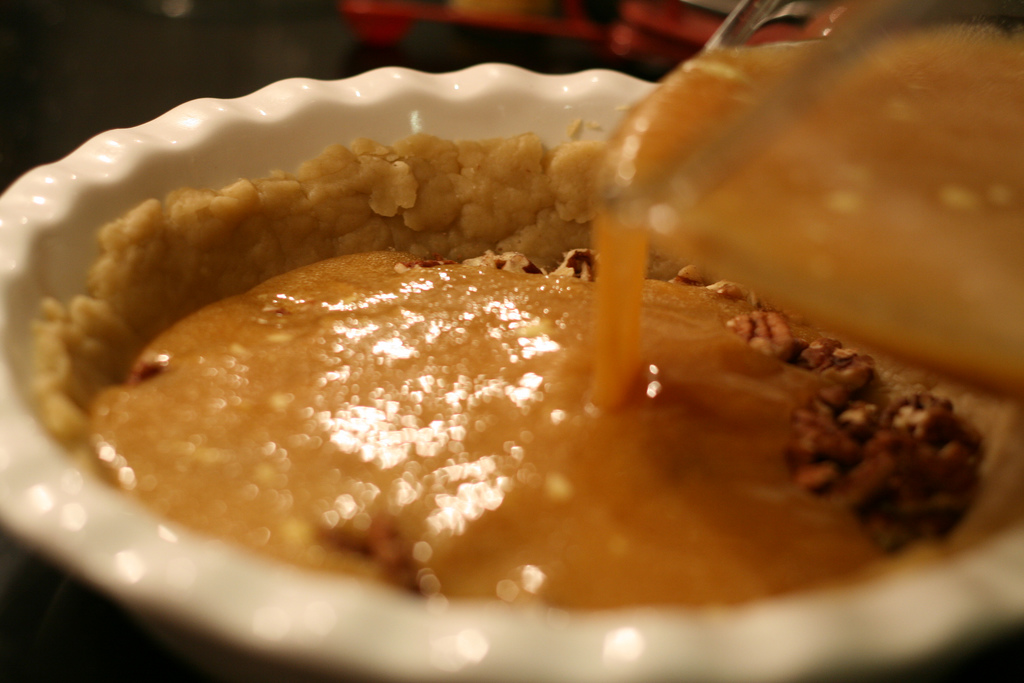 Follow the directions via 12 Tomatoes to achieve the perfect pie:
Preheat oven to 350º, place your (rolled out) pie crust in a 9 or 10-inch pie pan.

Fold outer edges under and crimp accordingly, trimming off any excess crust.

In a large bowl, whisk together sugars (white and brown), salt and cinnamon, then beat in corn syrup, eggs, melted butter and vanilla extract until mixture is totally smooth and everything is incorporated.

Pour pecans into pie crust and spread into a roughly even layer.

Pour corn syrup mixture over nuts, gently pressing nuts into liquid so none of them are poking up out of the top layer.

Cover carefully with aluminum foil, then place pie dish in oven and bake for 30 minutes.

Remove foil and continue cooking for another 20-30 minutes, or until center is just set, but not too jiggly.

Remove pie from oven and let cool before serving.

Slice into wedges and serve plain or with vanilla ice cream. Enjoy!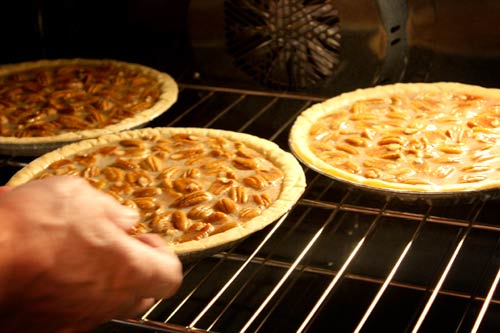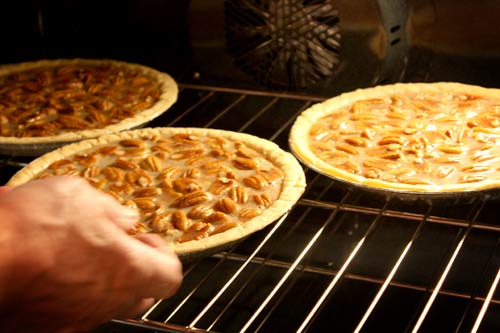 This pecan pie, in total, takes about 1 hour to prepare and can feed 8-10 people, so if you're trying to decide on which kind of pie to make for Thanksgiving (or even Christmas), this might be a great party pie for you to delve into!
While it's totally okay if you decide to make the crust from scratch, it might take a bit longer, and therefore, would call for some additional steps. Thankfully, there are pretty awesome pie crust recipes out there as well if you decide to go that route!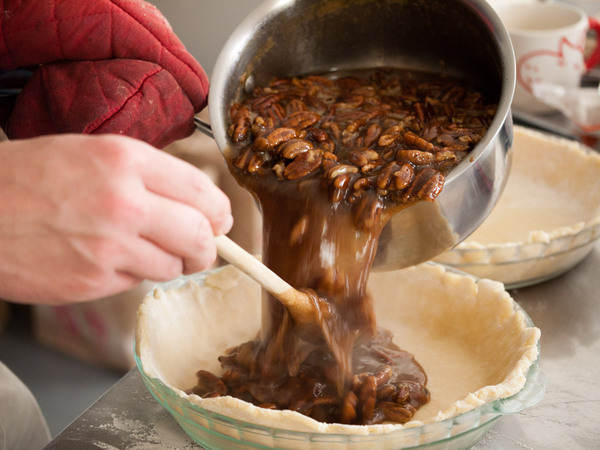 Are you ready to bake some delicious pies this holiday season? Be sure to SHARE this article if you are! Don't forget to check out the video below of someone making their own version of a classic pecan pie!