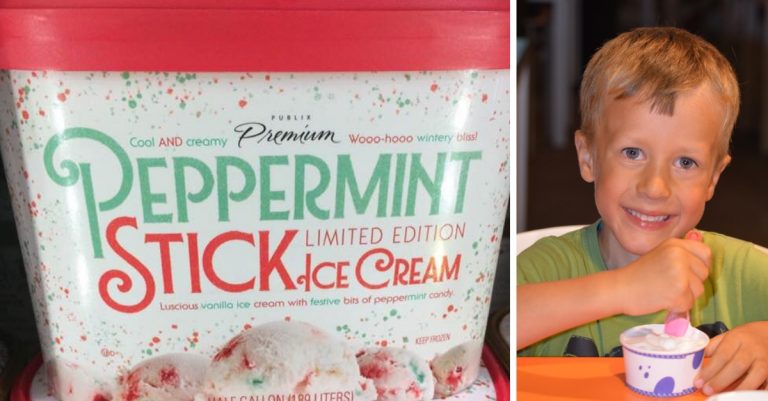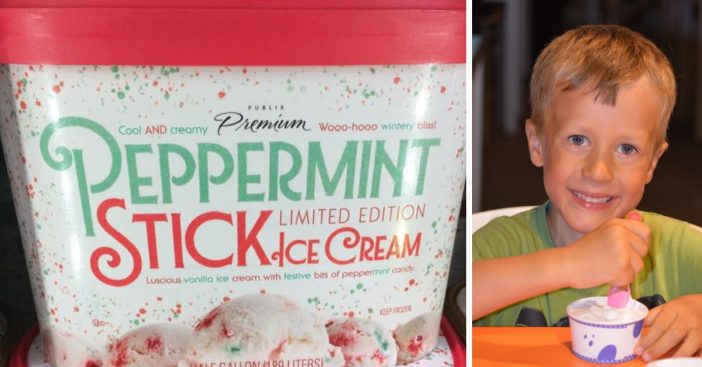 Publix has announced their limited edition holiday ice cream flavors.

For instance, one of the most nostalgic flavors is Peppermint Stick ice cream.

In addition, Publix is releasing 12 limited edition holiday ice cream flavors. They all sound delicious! 
While ice cream is generally associated with the summer months, there are some flavors that make you think of the holidays. Peppermint stick ice cream is one of them! Do you remember diving into a bowl of sweet, minty goodness? Publix is honoring that nostalgia by bringing back this flavor for a limited time during the holiday months.
While you can generally always pick up mint chocolate chip ice cream, it just isn't the same. Both are delicious, but there is something about Peppermint Stick ice cream. It just makes you think about the holidays and is a sweet, cold treat to enjoy with your family.
Publix's limited edition holiday ice cream flavors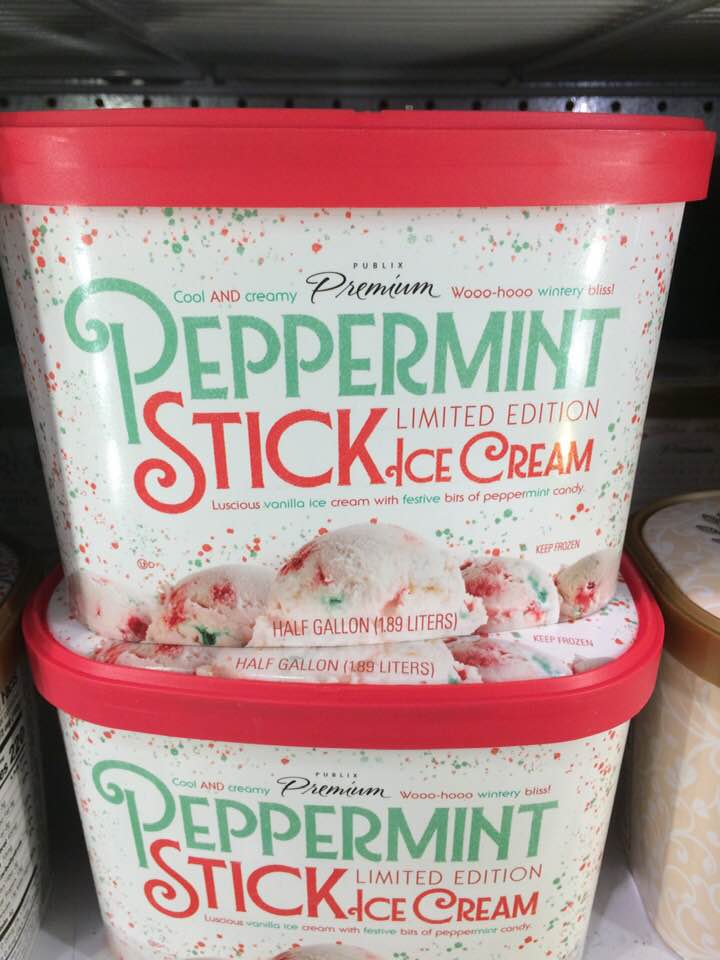 The other flavors available at Publix are Santa's White Christmas (Barnie's® Santa's White Christmas® Coffee delightfully mixed with cocoa espresso flakes), Pumpkin Pie, Egg Nog, Raspberry White Chocolate, Buttered Bourbon Truffle, Hazelnut Amaretto Biscotti, Marshmallow, Candy Cane and Cookie Blast, Deep Dish Apple Pie, Pecan Turtle Fudge, Chocolate Peanut Butter Pretzel Sensation, and Sweet Potato Pie.
According to Yahoo!, the Peppermint Stick ice cream did very well in taste tests. They wrote, "Peppermint ice cream is my favorite. As a kid, my sister and I couldn't wait for our local grocery store to stock the seasonal flavor. This version takes me back to those blissful days."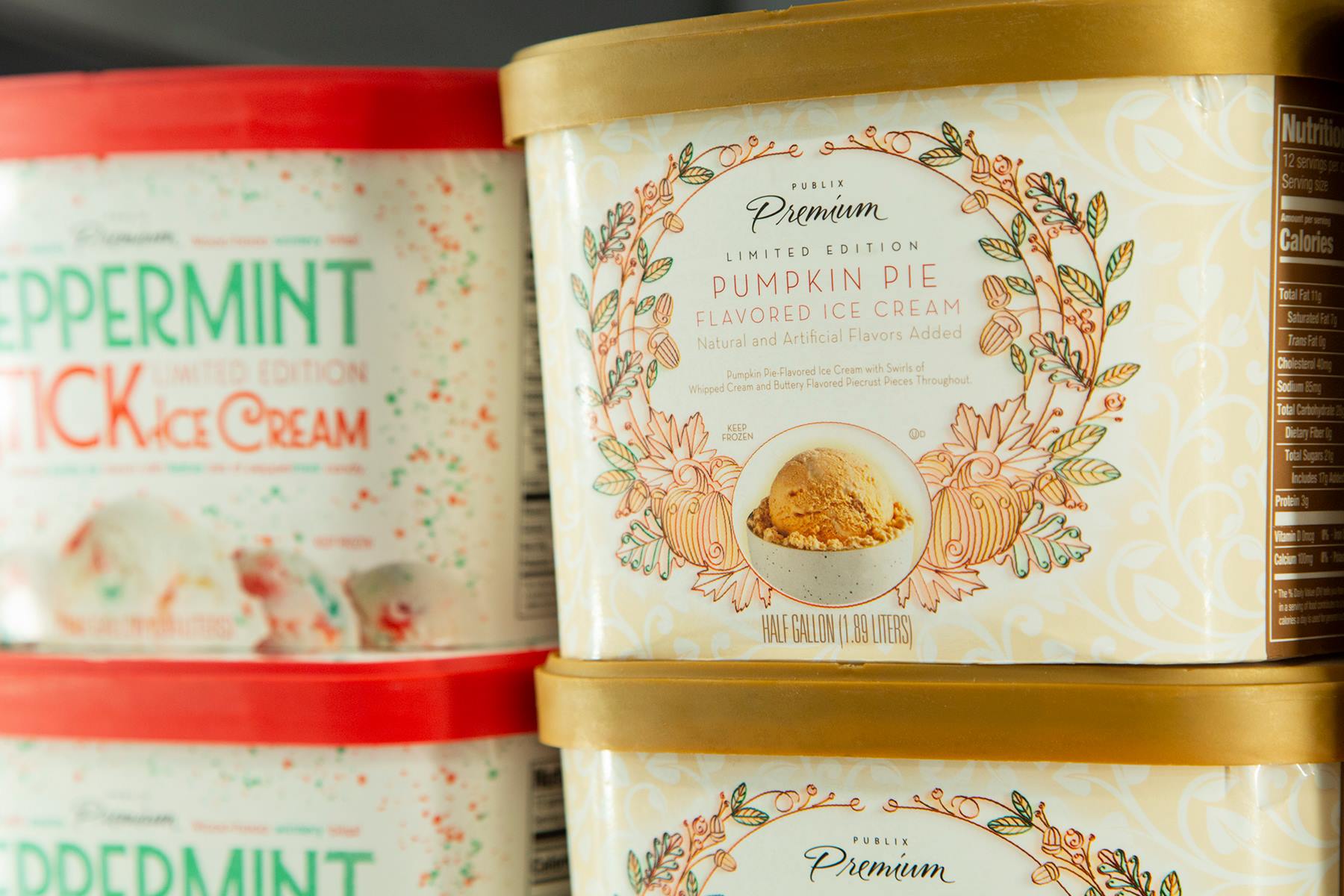 In addition, it is made with actual peppermint candy, instead of artificial peppermint extract, which really gives it that nostalgic taste. In conclusion, all of these flavors are only available at Publix for a limited time. Which flavor are you hoping to try this holiday season?