Yikes. Looks like the UPS Store has gotten itself into a bit of a stir. The official Twitter account for UPS tweeted about shredding children's letters to Santa and it was directed to the parents of those children. Needless to say, people thought it was a pretty tasteless and unnecessary comment.
The UPS Store deleted the post after receiving backlash for it and hasn't formally addressed it since. The whole post read, "If your child addresses a letter to the North Pole, you can leave it with us. We do shredding."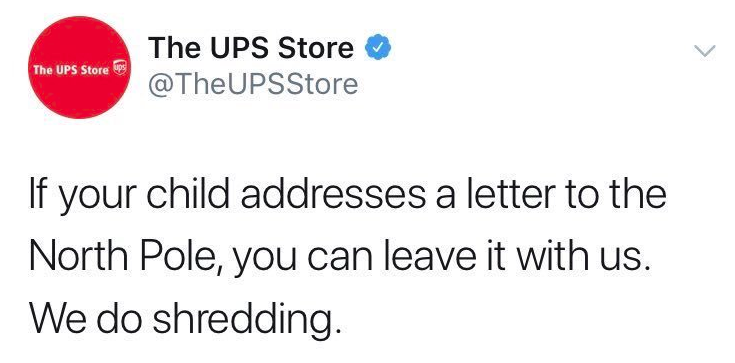 While the UPS Store has not formally addressed or apologized for the comment, a spokesperson for the company did state that it was meant to be "funny." They also added that about a year ago, the company agreed to a shift in social media presence by attempting to be humorous in social media posts to appeal to the younger generation.
Another tweet, which was also deleted by the UPS Store Twitter, stated that it kept all kids' information in a spreadsheet. Why? No one really knows.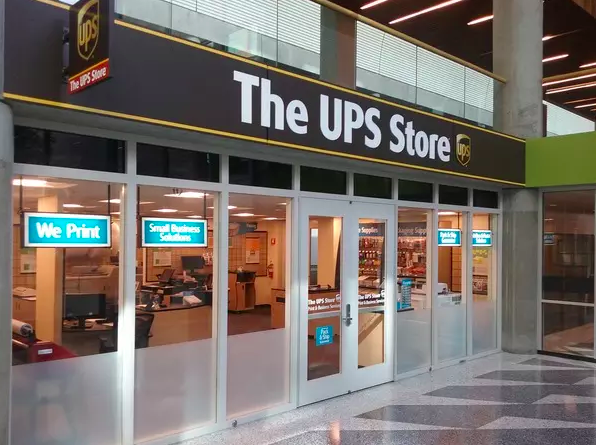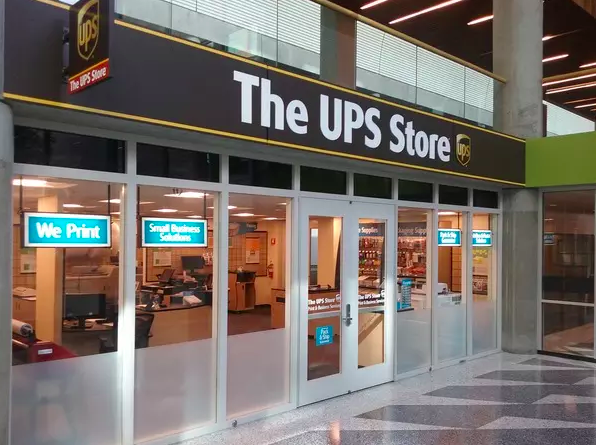 How did people react?
While a lot of the reactions were angry parents, there were also some pretty hilarious reactions digging at whoever runs the social media of UPS.
RIP Social Media Manager of The UPS Store. You will be missed. pic.twitter.com/x08JuZjr2r

— Daniel Dudley (@DDisBORED) December 17, 2018
We can't imagine that the social media manager has had a good review per the end of this year.
https://twitter.com/DeTroyes1/status/1074744000760954882
Some are even saying that the UPS Store must have a new CEO. And it must be the Grinch to make such a striking comment!
Can you also flip off my child and tell him there is no Santa for an additional cost?

— Tony Posnanski (@tonyposnanski) December 17, 2018
Comedian and author, Tony Posnanski, decided to lend some comedic flair to the Twitter thread by asking, "Can you also flip off my child and tell him there is no Santa for an additional cost?"
https://twitter.com/AliseNavidad/status/1074746981703143425
One commenter made a connection to A Christmas Carol, a story centered around a Mr. Ebenezer Scrooge who is visited by 3 ghosts; the ghosts of Christmas past, present, and future.
Dear UPS – this is not a good look. Hellooooooo @FedEx!

— Ariane Bellamar (@ArianeBellamar) December 17, 2018
Ariana Bellamar, a model, shared her personal opinion UPS by claiming she's switching to primarily FedEx.
"We did not want to take away from the magic of Christmas. [The tweet] was just to get people laughing," says Staci Reidinger, a representative for the company, "We do a lot of puns that have second- or third-level meanings in our posts. We thought this was going to be one of those."
Reidinger also added, "We're very sensitive to what we do on social, and if we see things that are going in the wrong direction, we want to say, 'OK, we're going to back off of this.'"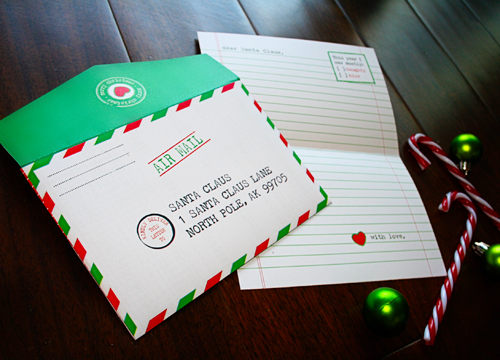 Be sure to SHARE this crazy story with your thoughts!