It has been confirmed that Oreo has dropped a brand new, limited-edition flavor just in time for the holiday season to begin: peppermint bark Oreos! The new, festive cookies hit store shelves on October 29th, just a few days before Christmas music is deemed socially acceptable (November 1st).
The Oreo company has released some previous new flavors leading up to this limited-edition Christmas miracle cookie. Some of the other new flavors include the Peppermint Creme Oreos and the Candy Cane Oreos, two other holiday delectables. We're also one month before the Mickey Mouse birthday cake-flavored Oreos hit store shelves. It's clear that the Oreo company is really kicking the Christmas season off right!
It always feels like Christmas when a new Oreo flavor is announced, but this one really takes it to a new level. 🎄 Peppermint Bark Oreos will be out later this year, in time for the winter holiday season! #SSE18 @Oreo pic.twitter.com/yPJlTu0eqJ

— Snack Cellar (@snackcellar) May 23, 2018
This isn't the first time Oreo has released a peppermint-flavored cookie. They actually debuted in 2013, but this time, there's a unique twist to them that will even have peppermint haters reaching for this cookie. The creme-filled center also includes some crunchy sugar crystals, which gives off that peppermint bark-like sensation.
The cookies can be found at most well-known retailers, including online. Some of the retailers where they have already been spotted include Walmart, Target, and of course, online at Amazon. The official Junk Food Aisle Instragam account, where they specialize in junk food hunting, discovered the cookies at WinCo Foods as well. They are rated a 4.6 out of 5 stars, so it's obvious we all need to give these cookies a try this Christmas!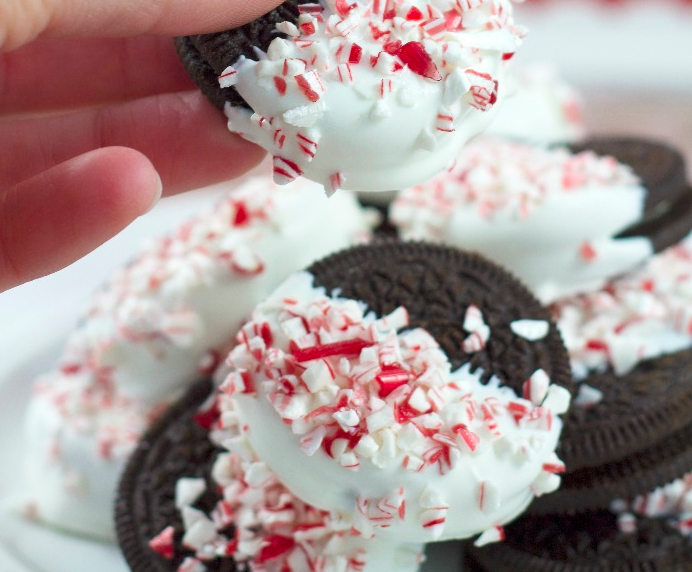 Similar to the Oreo company, other companies and business are putting out their own spin on holiday-themed cookies. While it may be a bit early for some people, Christmas cheer knows no bounds for our cookies and pastries! Pillsbury recently released ready-to-bake sugar cookie dough inspired by the holiday hit movie Elf (2003).
Since this is only the beginning of the impending Christmas season, we can probably expect a lot more Christmas-themed cookies to pop up soon!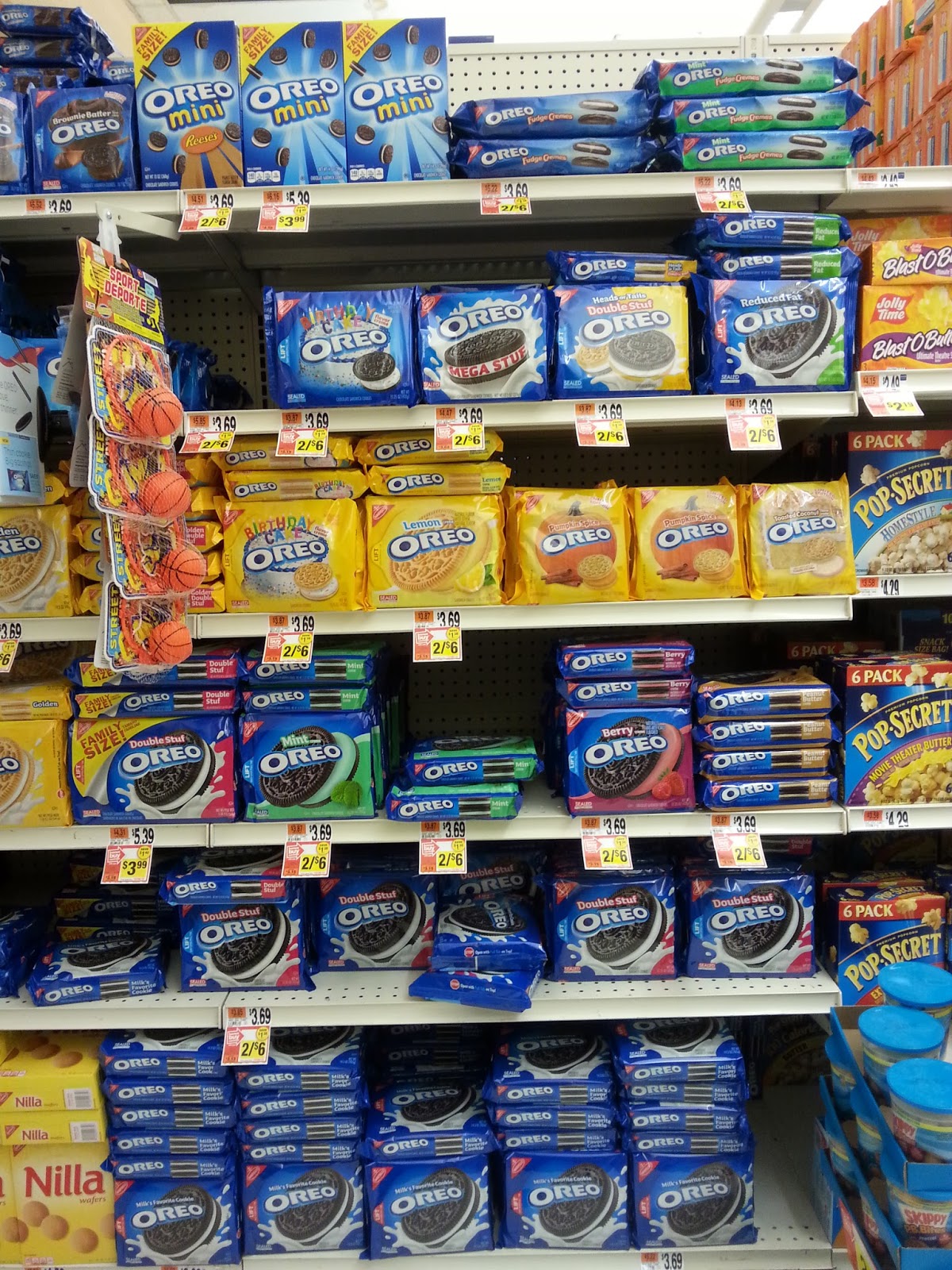 Thinking of making your own DIY peppermint bark Oreos? It's super easy!
What You'll Need:
1 package Oreo cookies

1 bag white candy melts

1 bag crushed peppermint candy (or crush your own)

wax paper
Follow the directions via Family Fresh Meals to make your own DIY peppermint bark Oreos this Christmas:
1. Melt the candy melts as directed on the bag in the microwave
2. Dip the Oreo cookies into the melted chocolate and place it on the wax paper
3. Sprinkle the crushed peppermint candy onto the cookie. Repeat with the rest of the cookies Allow the cookies to harden completely (about 30 minutes)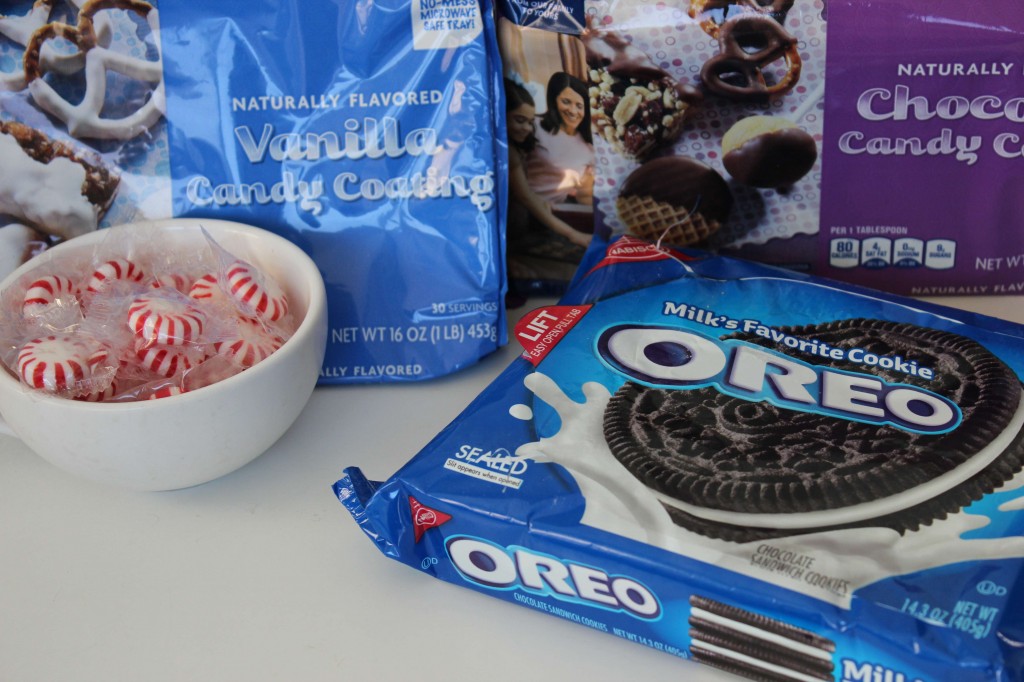 Be sure to SHARE this article if you're excited about this Christmas cookies! Don't forget to check out the video below of another way to make DIY peppermint bark Oreo cookies.