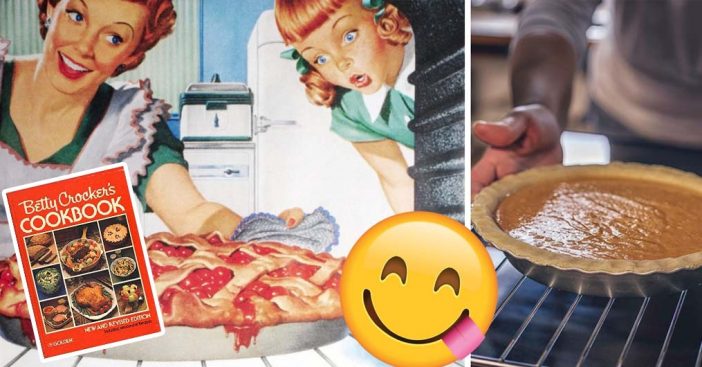 It's no secret that pumpkin pie is one of the most sought-after dishes during a Thanksgiving Day meal… that is, if you still have room after all of the turkey, mashed potatoes, and stuffing! Whether you make it at home or buy one of those giant $6 Costco pumpkin pies, it's guaranteed to be the sweet treat everyone's been dying for all day.
Now, the question is, how do you make that delicious, warm pumpkin pie into the perfection that we all dream of it being? Luckily for all of us, there's a pretty great recipe that details how to make the best traditional pumpkin pie, just in time for November to fall upon us.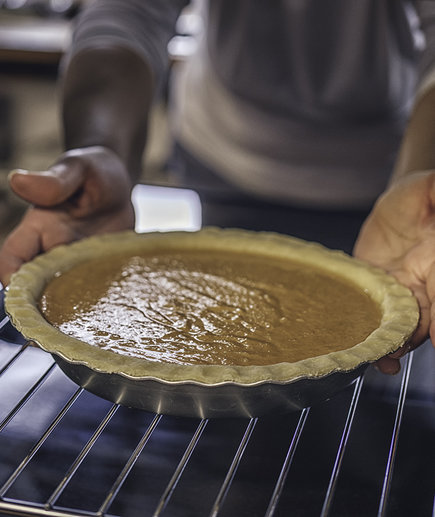 What You'll Need:
2 cups all-purpose flour
3/4 teaspoon salt
2/3 cup shortening
4 to 6 tablespoons cold water
6 large eggs
1 can (29 ounces) solid-pack pumpkin
2 cups packed brown sugar
2 teaspoons ground cinnamon
1 teaspoon salt
1/2 teaspoon each of ground cloves, nutmeg and ginger
2 cups evaporated milk
Directions via Taste of Home Traditional Pumpkin Pie recipe:
In a large bowl, combine flour and salt; cut in shortening until crumbly. Gradually add water, tossing with a fork until dough forms a ball. Divide pastry in half. On a floured surface, roll out each portion to fit a 9-in. pie plate. Place pastry in plates; trim pastry to 1/2 in. beyond edge of plate. Flute edges.
For filling, beat eggs in a large bowl. Add the pumpkin, brown sugar, cinnamon, salt, cloves, nutmeg and ginger; beat just until combined. Gradually stir in milk. Pour into pastry shells.
Bake at 450° for 10 minutes. Reduce heat to 350°; bake 40-45 minutes longer or until a knife inserted in the center comes out clean. Cool pies on wire racks for 1 hour. Refrigerate for at least 3 hours before serving. Refrigerate leftovers.
For those who are interested, the nutrition facts have also been included for the recipe:
1 slice of pumpkin pie: 321 calories, 12g fat (4g saturated fat), 90mg cholesterol, 325mg sodium, 46g carbohydrate (32g sugars, 3g fiber), 7g protein.
Read on to the NEXT page for more pumpkin pie history…