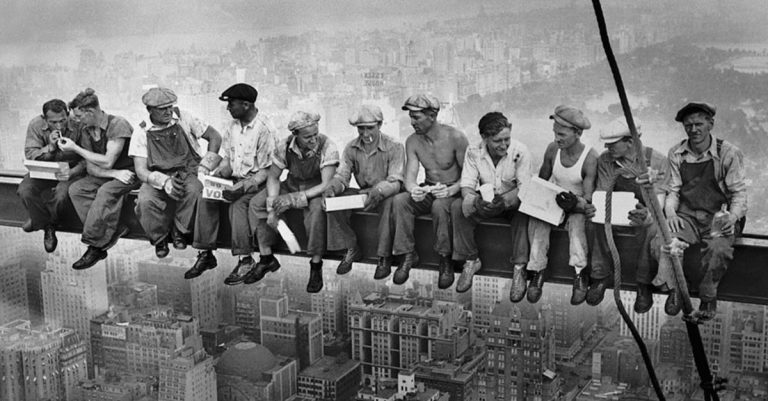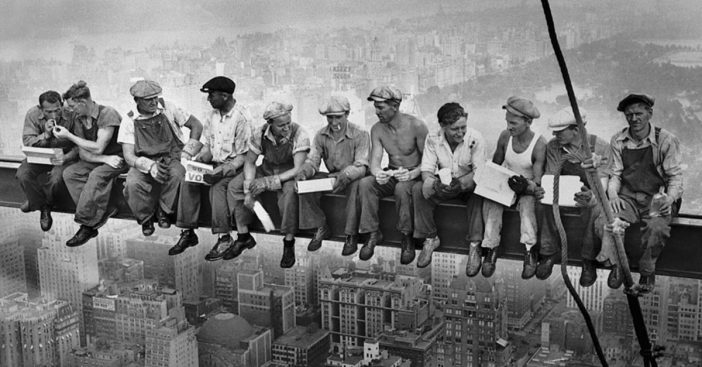 You may recognize this photo or swear you've seen it somewhere because it's one of the most legendary photos in history. The picture shows 11 men eating lunch while atop a skyscraper in 1932. What these men were sitting on would become known as 30 Rockefeller Plaza. This was a beacon of hope during the height of the Great Depression at the time.
These workers were constructing 70 floors of the skyscraper that day, sharing food and cigarettes. The reason why this photo is so iconic is that it embodies the true spirit of an American worker, especially in that time period. Construction workers even re-create this iconic photo to this day! Every Labor Day (the day in which this photo takes place) the photo makes its rounds on social media to honor the working men who help develop this country.
"Lunch Atop A Skyscraper"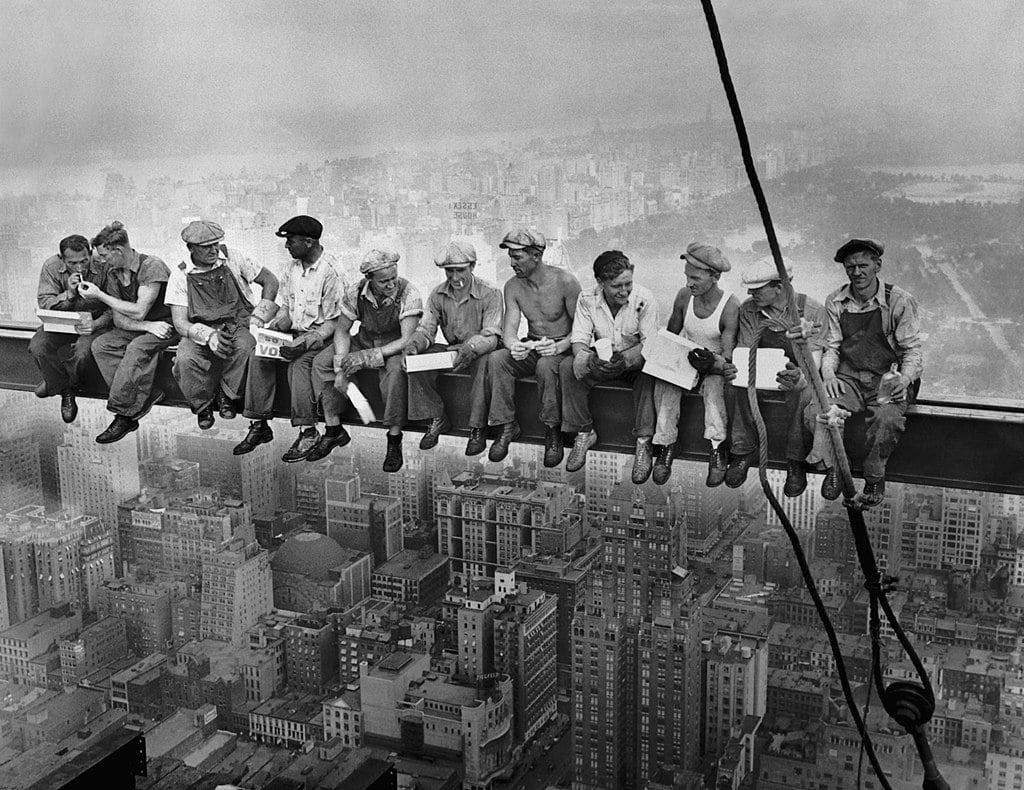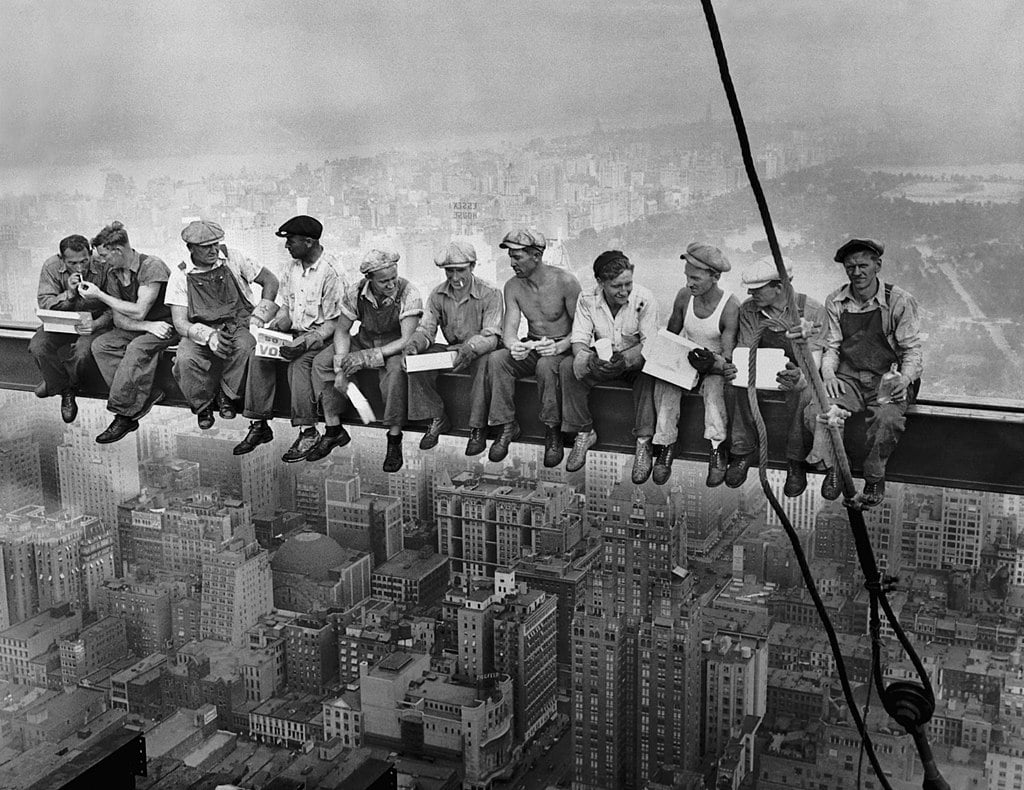 However, one thing many onlookers and fans of the photo may not know is that it was staged. The one thing that was not staged was the fact that these workers did actually build that skyscraper that is now the 22nd tallest building in New York City. The photographer specifically posed these men performing multiple different tasks while sitting on the beam.
The images are actually for advertisements for the new building. Rockefeller Center archivist Christine Roussel talks to TIME magazine about the photo. "You see the picture once, you never forget it," she says. She continues to say that "the funniest part about the photographs," she said, "were they were done for publicity."
The importance of the historic photo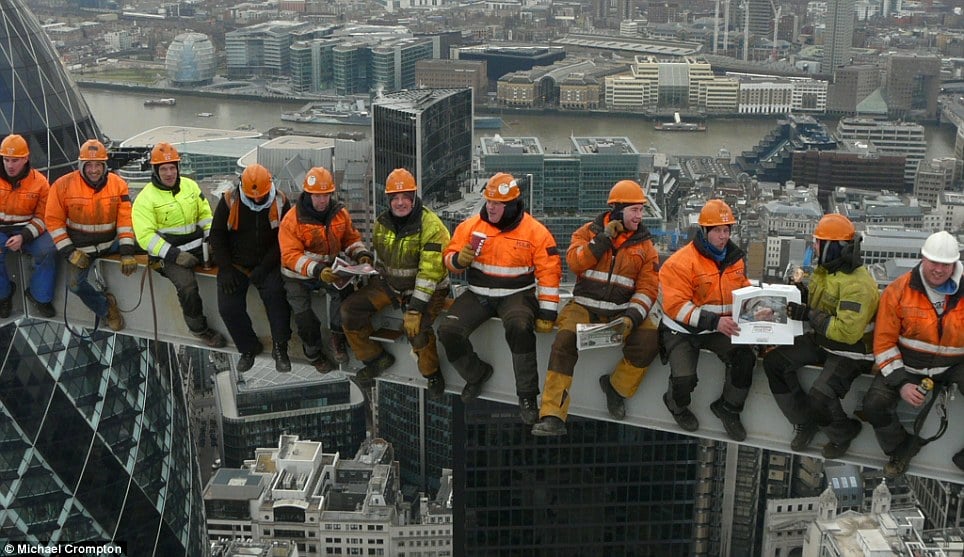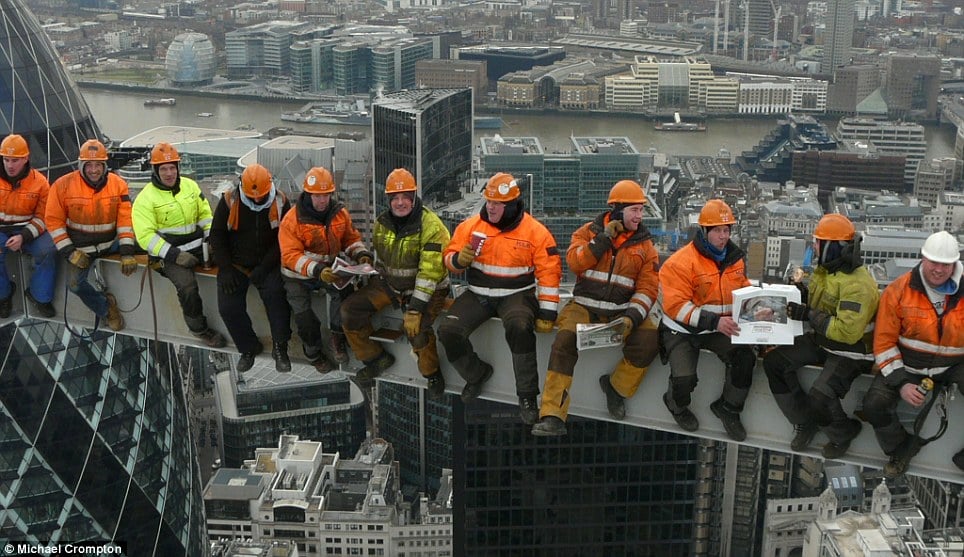 Other photos were taken on that day, too! Those other photos would show the workers playing football, holding up American flags or pretending to sleep on the beam. However, it is the lunchtime photo that would end up being in the New York Herald Tribune that October. It was just 7 months before the building would open.
Historian Jim Rasenberger talks about the importance of steel during that time period, which the beam was made of. "Cars, planes, ships, lawnmowers, office desks, bank vaults, swing sets . . . to live in twentieth-century America was to live in a world of steel," he says. "The steel frame made building construction more efficient and more economical, and it had a less pragmatic — yet more significant — effect."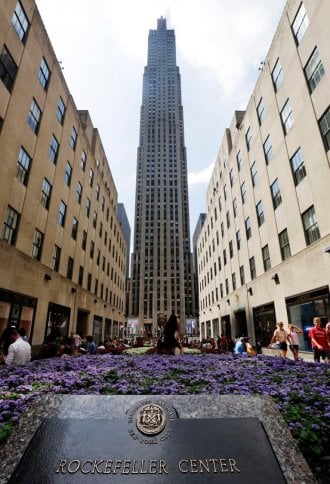 The photo represents 11 different men whose identities remain unknown to this day. It's now forever the "Lunch Atop a Skyscraper" photo. Check out the story behind this one historic photo in the video below!