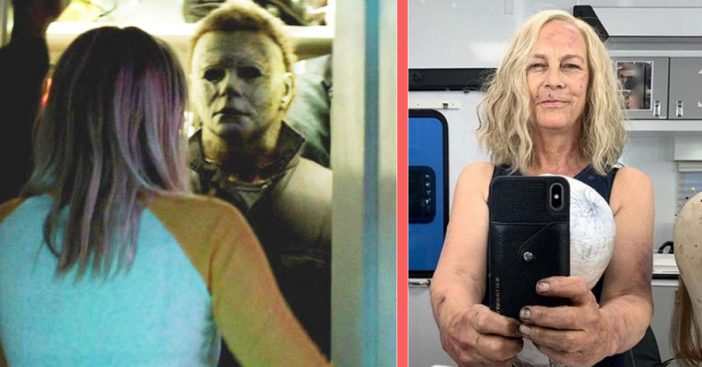 Jamie Lee Curtis is currently filming a new Halloween sequel. Jamie Lee has been playing Laurie Strode in the Halloween movies for decades. Last year, she starred in a new Halloween movie and now two more films are coming soon. The first one called Halloween Kills premieres on October 16, 2020, and then Halloween Ends will be released on October 15, 2021.
Jamie Lee has shared some behind-the-scenes photos of filming, one in which she looks bruised! She captioned the photo, "NEVER SAY DIE! First day back in the battle for my life! @halloweenmovie #HalloweenKills @bandolierstyle"
The photo of Jamie Lee Curtis with bruises on set of the 'Halloween' sequel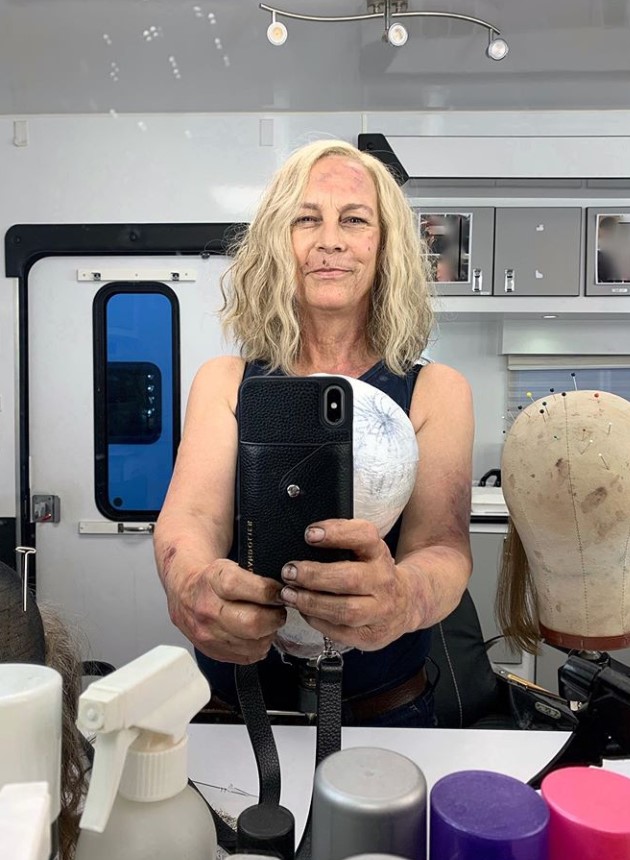 In the photo, she appears to be in a makeup trailer but looks very happy. Clearly, the bruises are only makeup! It isn't only Jamie Lee who is reprising her role in the film. Nick Castle will be playing Michael Myers once again and Kyle Richards who played Lindsey Wallace will return to the screen. Judy Greer and Andi Matichak will also appear.
According to Wikipedia, the plot for the film is, "Exactly two years after the events of the previous film, Laurie Strode (Jamie Lee Curtis), now trying to have a new life with her daughter Karen (Judy Greer) and her granddaughter Allyson (Andi Matichak), returns home to Haddonfield. Unfortunately, on a Halloween night, Laurie's appearance also brings about the return of Michael Myers, putting Laurie, Karen, and Allyson, along with Allyson's friends, and the whole town of Haddonfield in danger."
The original film premiered in 1978. Do you enjoy the Halloween movies or are they too scary? Unfortunately, fans have to wait an entire year for the Halloween sequel to come out! Let's hope that Jamie Lee Curtis continues to share behind-the-scenes photos from filming.