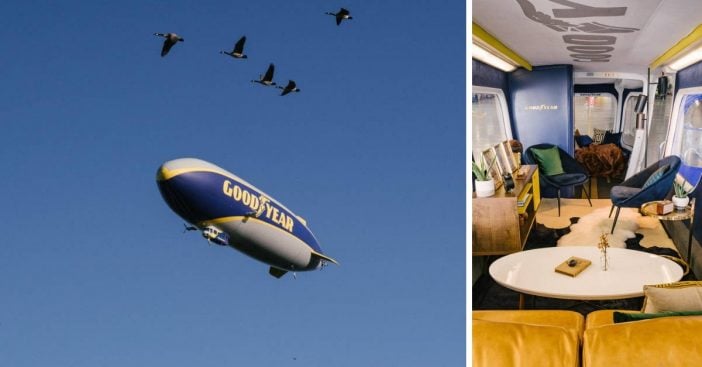 The Goodyear Blimp has been in the sky since 1955. Now, fans are getting the chance to spend the night in the famous Blimp. Starting on October 15th, 2019, the Goodyear Blimp will be listed on Airbnb for a very limited time. Only a few people will get lucky enough to stay in the Blimp overnight, for around $150 per night (plus taxes and fees of course).
There will be three nights available: October 22, 23, and 24th. The Blimp will not be airborne while you're staying. Good news if you don't like being in the air. It will actually be stationed in Mogadore, Ohio for your stay. The interior is decked out in the iconic Goodyear Blimp blue and yellow and looks very cozy!
The accommodations of staying in the Goodyear Blimp for a night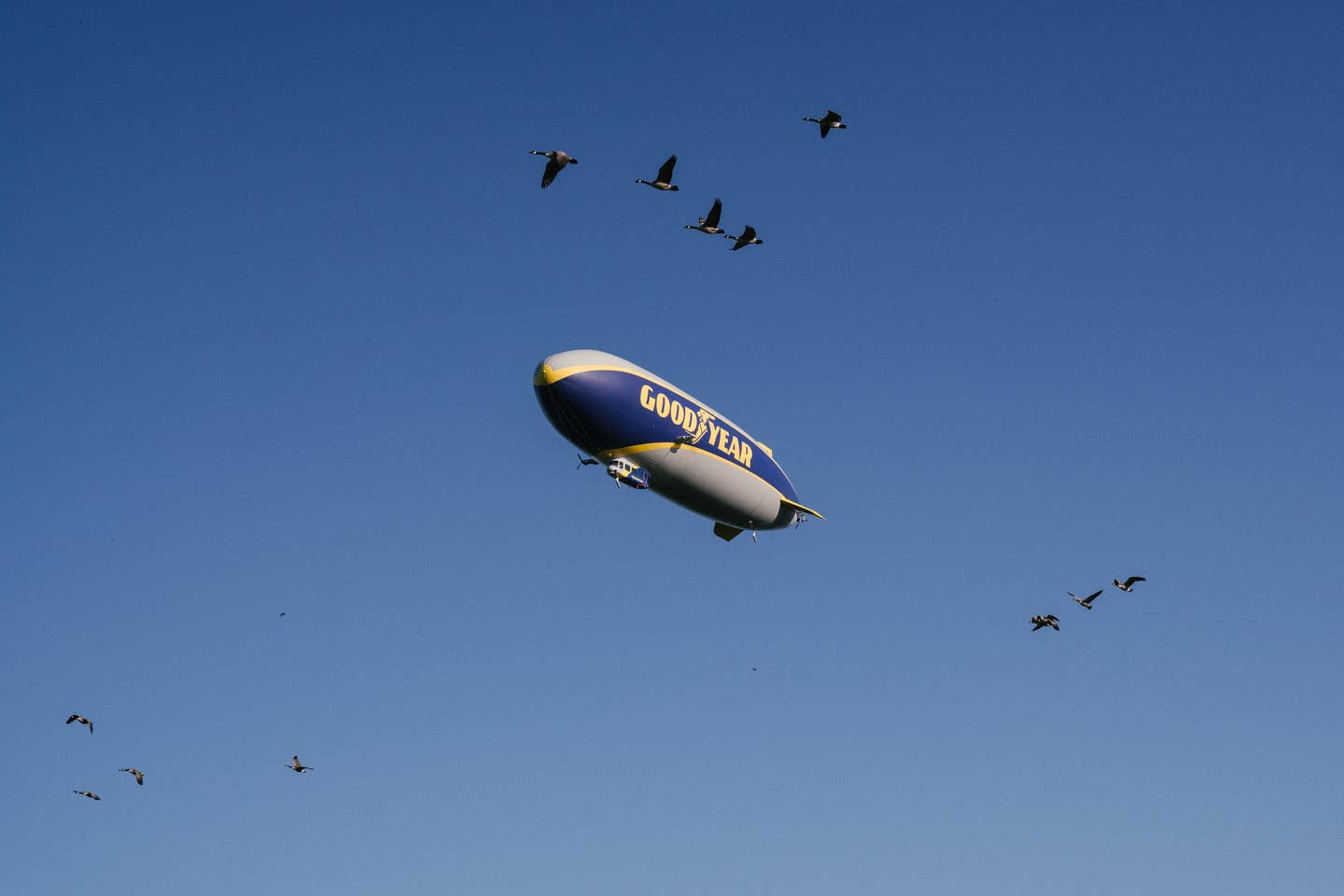 According to Airbnb, the listing states, "Your Blimp accommodations will have you doing a touchdown dance. From the grill and fire pit to the cornhole toss, you'll have everything you need for proper pre-game tailgate festivities. And it all takes place in the Mogadore, OH, hangar large enough to field a 99-yard pass… or hold a Blimp."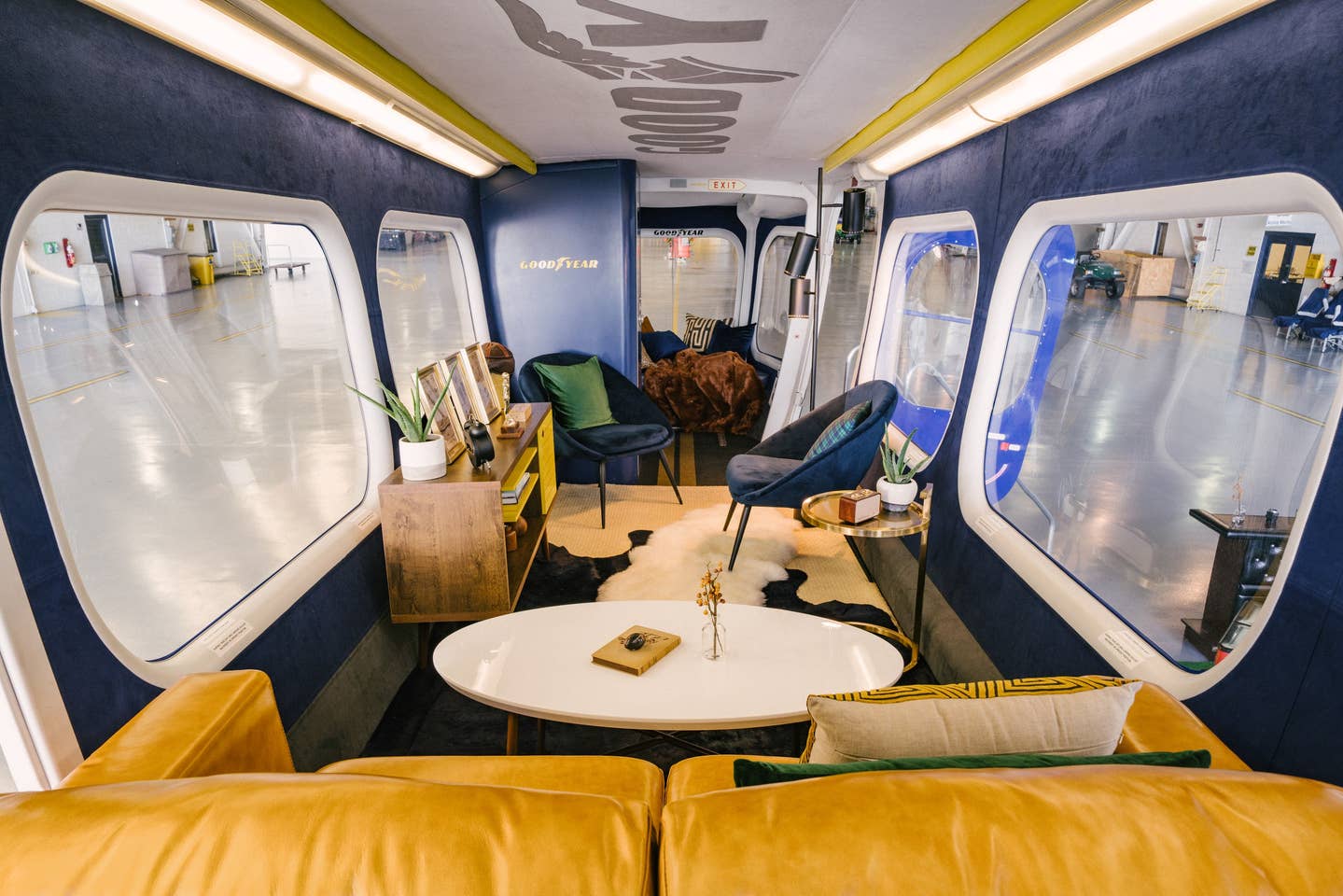 It continues, "In the evening, you can step outside to enjoy the sunset over Wingfoot Lake with maybe even bald eagles soaring nearby before you retire to your cozy sleeping quarters inside the Blimp's gondola."
You also get free tickets to a football game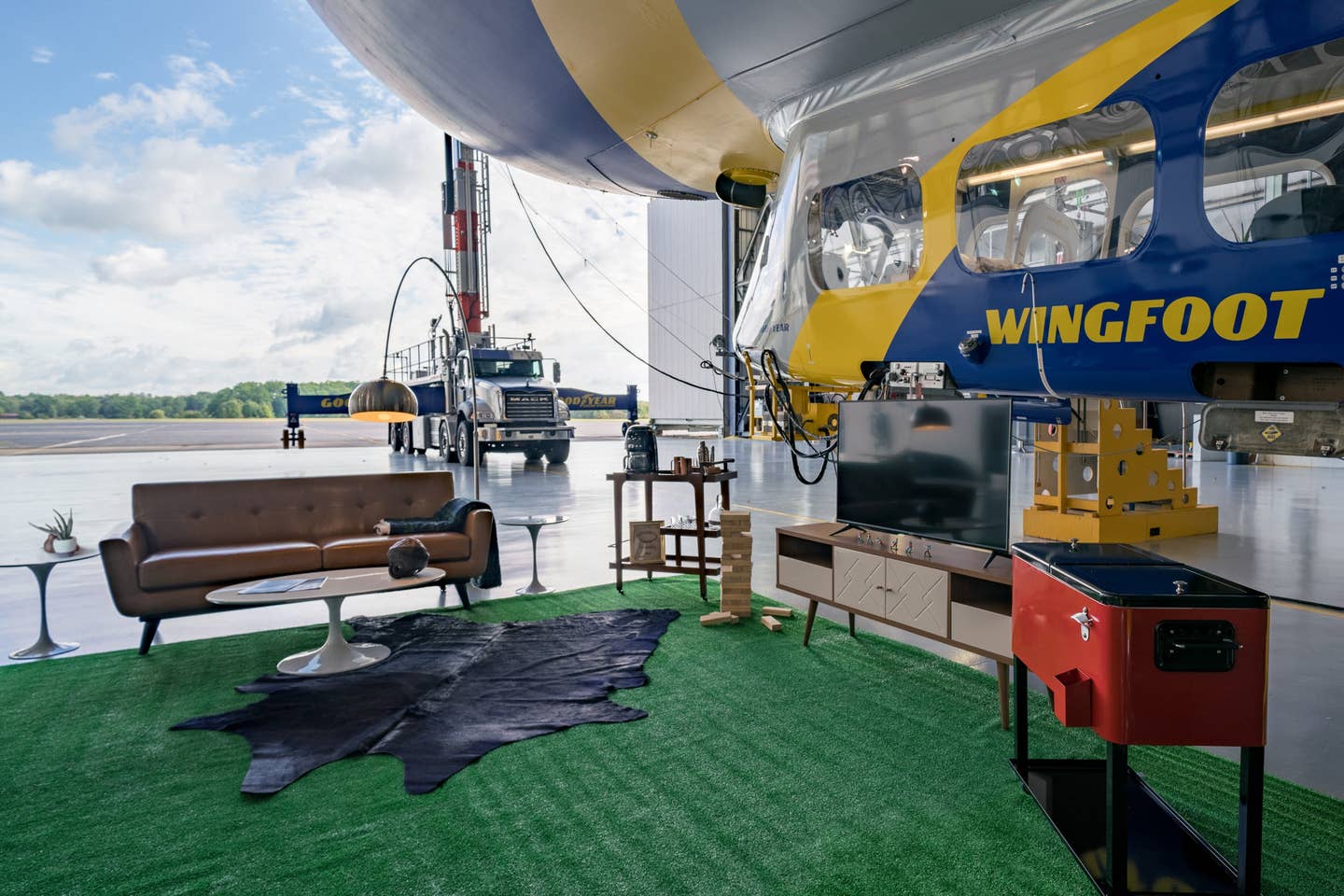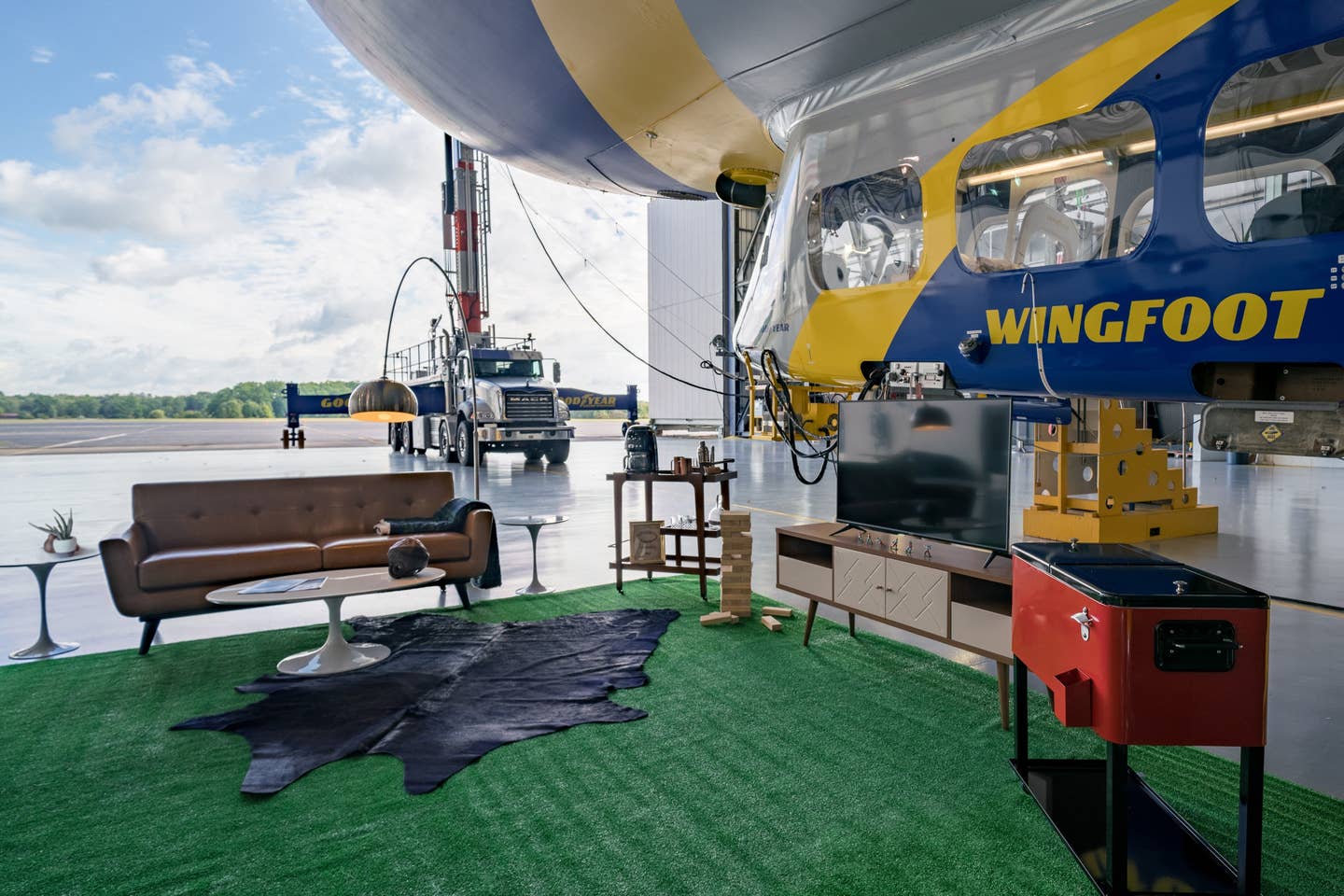 The hangar is the size of over two and a half football fields! That's a lot of room. Outside the Blimp, there is a space to hang out, tailgate, play cornhole and enjoy a view. You also get tickets to the Notre Dame vs. Michigan game on October 26th. The Goodyear Blimp will be in the air during that game! You could point up and say, "Hey, I spent the night in there!"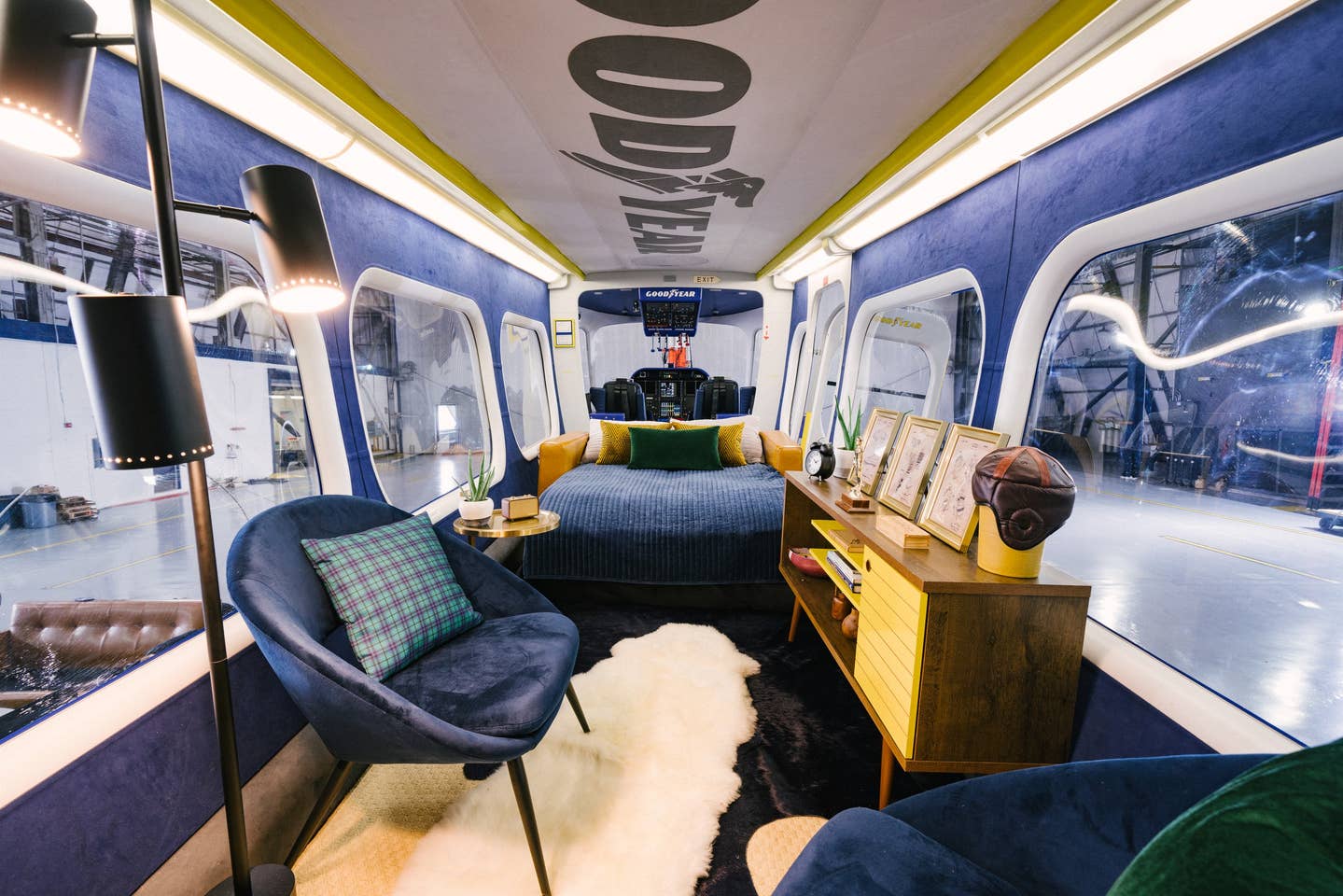 So, what is the reason for allowing guests to stay in the Goodyear Blimp? It celebrates the 150th anniversary of college football. in addition, the Blimp will be inducted into the College Football Hall of Fame. This means it will be the first non-player or coach to ever receive the honor. How cool is that?
If you're interested in trying to book a stay, click here to learn more and book. Check out a video preview below: