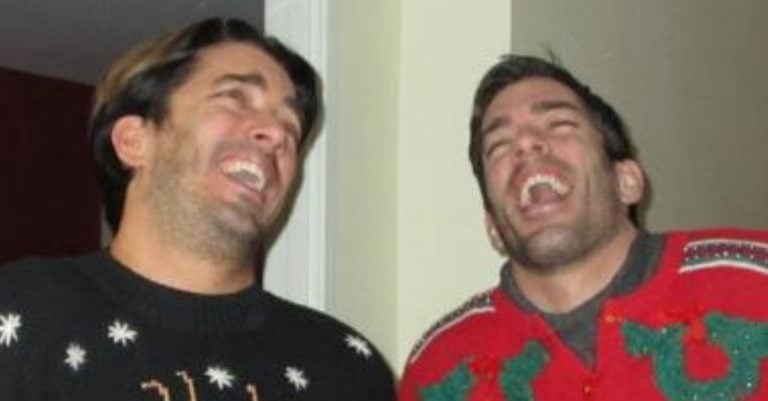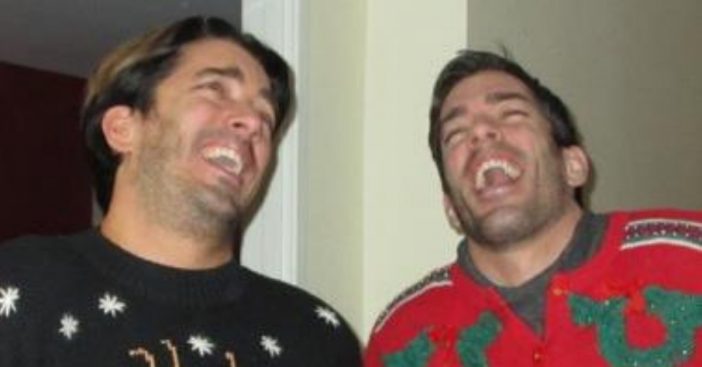 Drew and Jonathan Scott are twin brothers who have their own show called The Property Brothers. Drew works in real estate and Jonathan is a licensed contractor. Together on their show, they help people find new homes and fix them up. The show airs on HGTV. Recently, they were seen helping renovate the Brady house on A Very Brady Renovation.
Recently, they opened up about their nostalgic holiday traditions. As the holidays come up quickly, they reminisce about growing up together and the traditions they still hold near and dear. Learn more about their holiday family traditions and see if you have any of the same:
They love Christmas music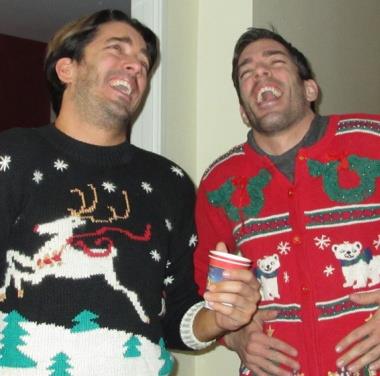 Both of the brothers love to sing karaoke and their families always sing Christmas carols during the holiday season. They even put a karaoke machine right by the Christmas tree! Their favorite Christmas music is anything by Bing Crosby – we love their taste here at DYR! They also go caroling around their neighborhoods, a tradition that definitely needs to come back.
They make a garland of greeting cards
Being television personalities, we bet they get a lot of holiday cards! Instead of throwing them away or putting them on a mantel, they string them together. Then the greeting cards hang just like a garland. This is an amazing idea for inexpensive decorations! Plus, your loved ones would love to see their holiday cards displayed for everyone to see.
They still make their own ornaments
When the boys were little, they used to make their own ornaments. They carried on this tradition, but with an upgrade. Now, they have the Scott Living holiday collection at Kohl's which includes decorations that they created. Check out ornaments of the Scott brothers themselves below!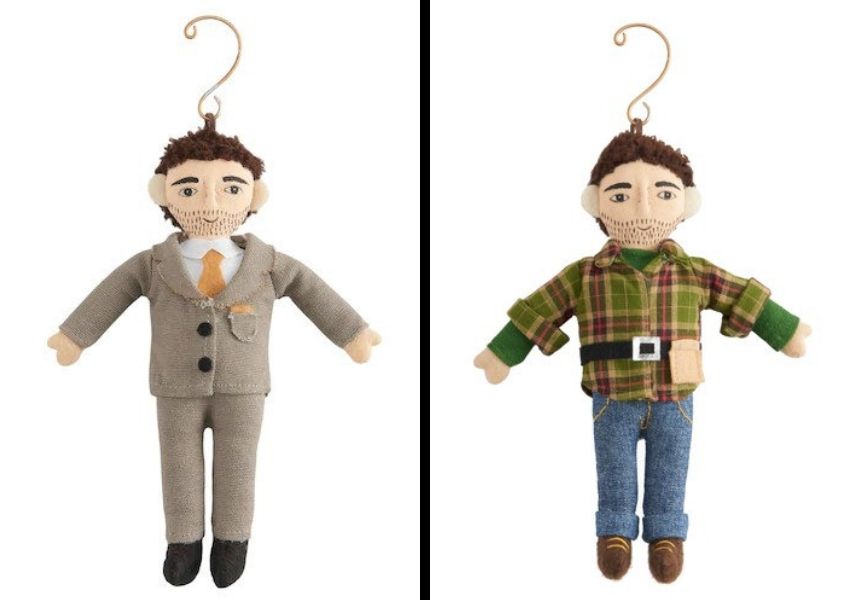 According to Yahoo!, they said, "The holidays can be crazy and stressful, but it's so important to celebrate old traditions and make new memories with our families. We're always looking to bring people together and have a good time. To us, that's what the season is all about."
Do you enjoy watching The Property Brothers on television? They were great in A Very Brady Renovation! What kind of holiday traditions do you have?