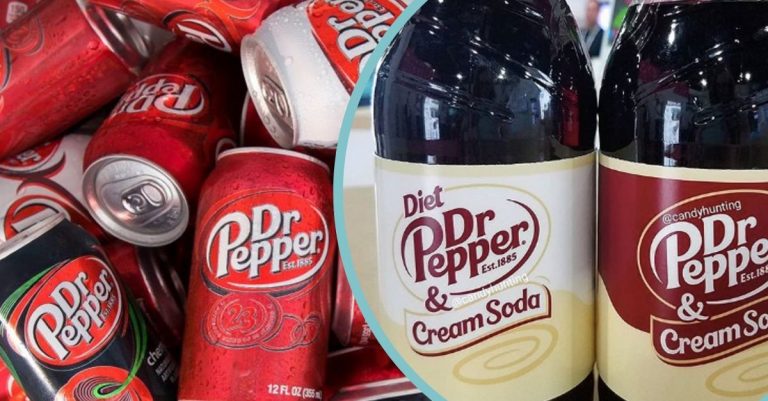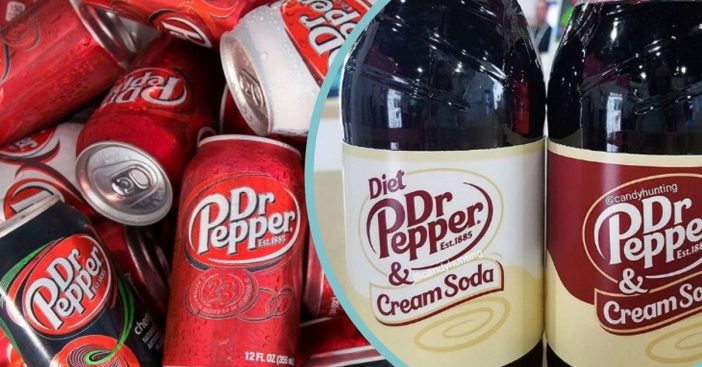 Dr. Pepper & Cream Soda is coming out in March 2020.

It's most comparable to Dr. Pepper's preexisting Cherry Vanilla flavor.

There are other soda flavors coming out for the end of this year!
It has been announced that Dr. Pepper & Cream Soda will be teaming up to give us a delicious soda concoction in March 2020! The new drink will be available in both regular and diet. It's not known how many different forms it will come in (bottle, can, etc.), but we can confirm that it will come in bottles first and foremost.
Images of this new Dr. Pepper flavor debuted at the 2019 National Association of Convenience Stores (NACS) annual trade show. It was held in Atlanta from Oct. 1 through Oct. 4. It was featured as one of the many new snacks and drinks that people were able to get a sneak peek of! This particular product was brought into the spotlight by food Instagrammer @candyhunting. They not only got to take a photo of the product but also got to have a taste! We're so jealous.
Dr. Pepper & Cream Soda… Is it any good?
Candyhunting posts on Instagram, "New Dr Pepper & Cream Soda in both regular and diet varieties will be out March 2020! Due to the added vanilla flavor, these aren't as strong on the classic Dr Pepper taste. Therefore, the flavor here is much less polarizing than original Dr Pepper. I actually like this flavor, unlike the original!"
News outlets confirm that its likely with the added vanilla flavoring that it could be compared to Dr. Pepper's preexisting Cherry Vanilla flavor. That flavor, in particular, includes "a splash of cherry, a hint of vanilla, and the authentic taste of Dr Pepper." Though it's worth noting that those who aren't a huge fan of the classic Dr. Pepper flavor might find this to be more favorable.
Other soda flavors coming out this year
This delicious new flavor isn't the only soda-based news to come out this year. The news comes out in July of this year that Cinnamon Coca-Cola would be coming out! That product just hit shelves this month. A Winter Spiced Cranberry Sprite is also available and both of those items are only out for a limited time! They will be available from Sept. 30 through Dec. 31, so there's plenty of time to get your hands on them.
However, once these holiday flavors run their course and you're looking for a new drink, you can now turn to this Dr. Pepper drink to look forward to! Mark your calendars.