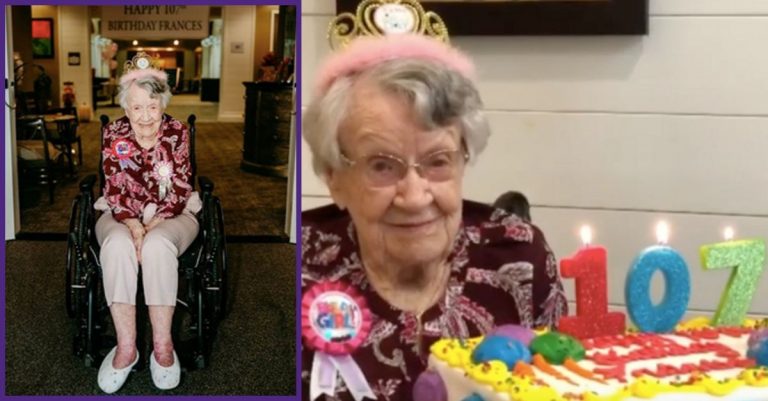 A woman who lives in New Tampa is celebrating her 107th birthday! What a milestone! She says that the secret to her long life is drinking Coca-Cola every day. Yummy! She goes by the name of Frances Brassey and is allegedly the oldest living resident in Hillsborough County, according to staff at her assisted living facility.
Frances was born in Montana on October 4th, 1912, only 6 months after the sinking of the Titanic! Her assisted living facility is called Legacy at Highwoods Preserve. Legacy's Lifestyle Director Ashley Gunter reveals that Frances has traveled the world and keeps knick-knacks from those places. One of them includes China and she keeps those knick-knacks in her room with her!
Frances's secret to a long life is drinking Coca-Cola every day!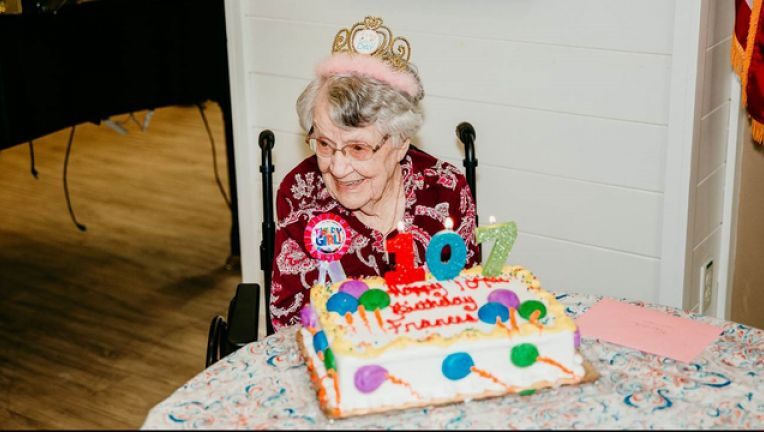 The 107-year-old retires to Florida in the 1980s and didn't move into the assisted living facility until she was a whopping 103 years old! The facility has thrown a party in celebration of Frances's 107th birthday. They invite all the residents living there to help celebrate.
They would also surprise Frances with a birthday photo session from Ashley Victoria Photography to help document the day. She even gets her hair done and puts on a birthday Tiara, as we can see in the photo above!
Everyone played their part in her birthday party!
Gunter says that when people ask Frances about her secret to longevity, she says it's because she drinks Coca-Cola every day. We're not sure how much, but it sounds like a pretty 'sweet' deal! We've heard about some people crediting whiskey to a long life and Betty White has even credited a diet of 'vodka and hotdogs'!
In conclusion, anything is truly possible. Meet Frances Brassey via the video coverage below and get a sneak peek of her birthday party!