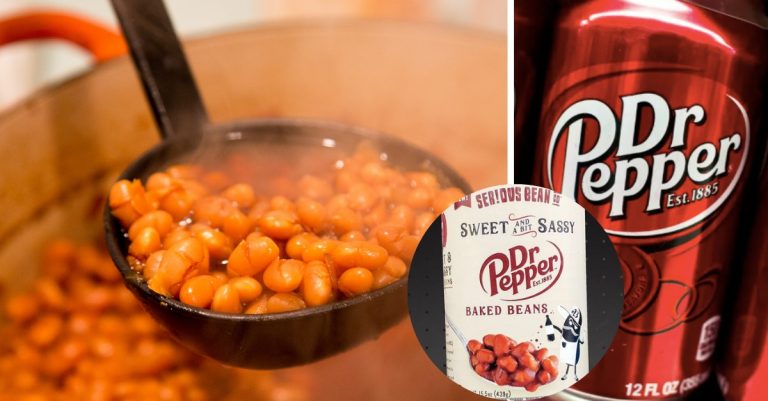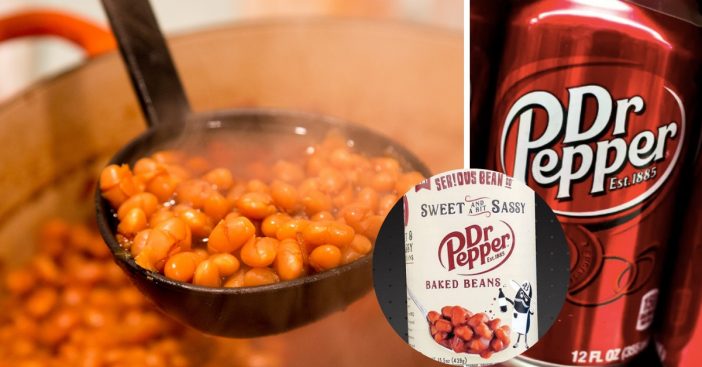 As most funky food concoctions usually take place in the south, it's no surprise that the southern part of the United States also takes the cake for this one. Serious Bean Co. is the maker of Sweet and A Bit Sassy Dr. Pepper Baked Beans, and they're out of Fayetteville, AR. It appears that the product has been selling pretty well, but there are mixed reviews nonetheless.
TheJunkFoodAisle on Instagram was one of the many places to drop Dr. Pepper's Baked Beans back in August. While some commenters said that the beans were pretty good, others said that they "taste like Dr. Pepper" and are, therefore, "too sweet."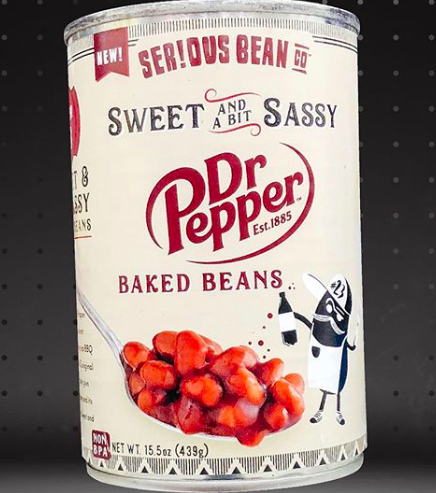 It's important to note that these baked beans are specially flavored to taste like Dr. Pepper, so if you're not a lover of Dr. Pepper and sweet-yet-savory foods, this might not be your favorite. The Serious Bean Co. was founded by Matt Brown and Trey Taylor with the intention of creating interesting, unique new bean flavors.
"We honestly believe that a can of beans pairs well with nearly every meal, but we need better options with better ingredients and flavors. We don't want people to miss out on the brilliance of the canned bean."
The Serious Bean Co. has four flavors out for their baked beans, including Dr. Pepper Baked Beans, Buckin' Buffalo, Chipotle Tomato, and Cracked Pepper. It appears that the only retailer you can purchase any of the bean flavors would be at your local Walmart or directly from their website.
This definitely isn't the first time there's been Dr. Pepper-flavored food. According to sources, there is also Dr. Pepper Cotton Candy and Dr. Pepper pulled pork, which is made in a slow-cooker. Additionally, you can do your own DIY version of Dr. Pepper-infused food at home with an abundance of recipes online. Keep in mind, these dishes are bound to be on the sweeter side!
Earlier this month we reported that Coca-Cola released a product called Coke Plus Coffee, which is literally coke mixed with coffee. In the same token, Dunkin' Donuts recently collaborated with Harpoon Brewery to release a coffee-infused beer.
With that being said, it looks like all companies are jumping on the mixing bandwagon and coming out with all sorts of new treats for everyone to try this year.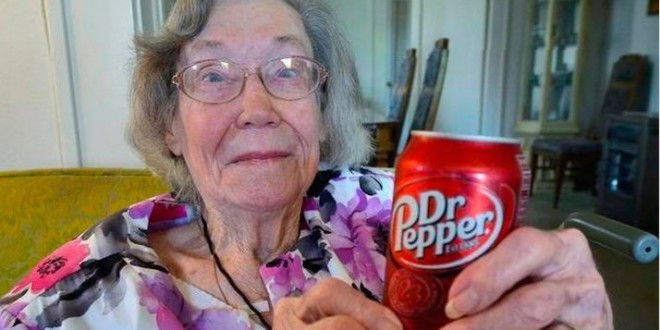 Would you eat these Dr. Pepper-infused baked beans? Be sure to SHARE this article to spread the news about this new, funky recipe! Don't forget to check out a full customer review of the beans below.