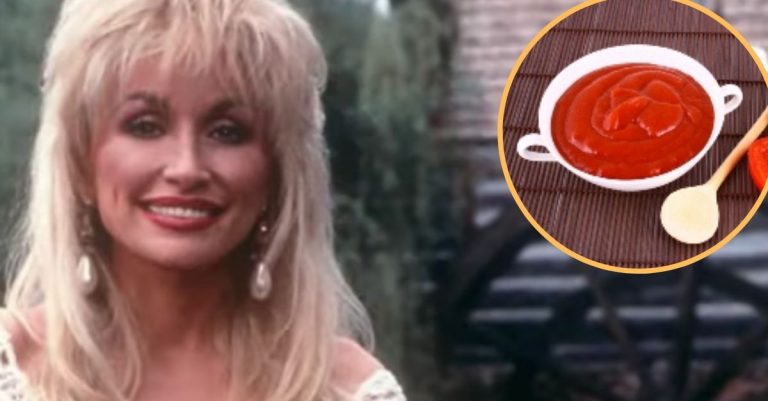 Everyone starts somewhere, and the same can be said for country icon Dolly Parton. And for a lot of celebrities, including Dolly, life wasn't so glamorous before stardom. So much, that Dolly ended up making her own version of tomato soup that may have not sounded the most appetizing.
"Who ain't done that?" Dolly jokes when she brings it up to Inside Edition. "That was when I first moved to Nashville. I made mustard soup — I had a jar of mustard and a jar of ketchup, and I'd make mustard soup one day and ketchup the next."
Dolly would eat ketchup and water soup, her homemade version of tomato soup
"You eat what you eat," Dolly says, which is true when you're just trying to eat whatever to get by. She also admitted she would go on dates just to get free Burger King for herself! Has anyone ever had mustard and water soup or ketchup and water soup like Dolly has? Let us know!
RELATED: WATCH: Twins Give Perfect Reaction To Hearing "Jolene" For The First Time
Inside Edition also learned another bit of information about Dolly during the interview. She apparently hates to get her picture taken, despite all the photos of her out there! "I hate taking pictures anyway. It's so hard for me, I'm not like a real model and all of that." The country icon admits it's "like pulling teeth for me." Probably a good idea to stay away from photos if you ever run into Dolly somewhere!
Check out the full interview with Dolly below: