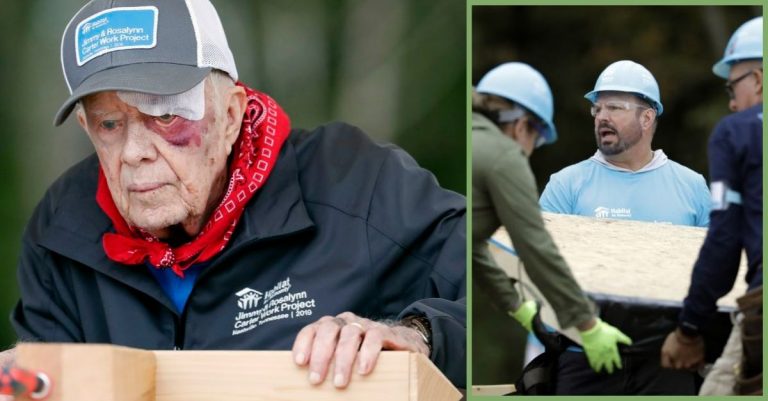 If there's one thing we all know about America it's that in recent years, it seems we've lost our way in accepting and loving others regardless of differences. Garth Brooks has been a longtime supporter of Habitat for Humanity, the same nonprofit that former president Jimmy Carter works for regularly. Brooks and Habitat for Humanity CEO Jonathan Reckford could not shy away from singing Jimmy's praises about his humanitarianism.
The oldest living president of the United States sadly took a fall that required 14 stitches. Despite that and a black eye, the 95-year-old was back building homes. "You don't expect anything different from the man," Brooks says. "He's just one of those guys, and Ms. Rosalynn's the same way. They're just those people that you just have to be around to actually believe it."
Jimmy Carter's endless humanitarianism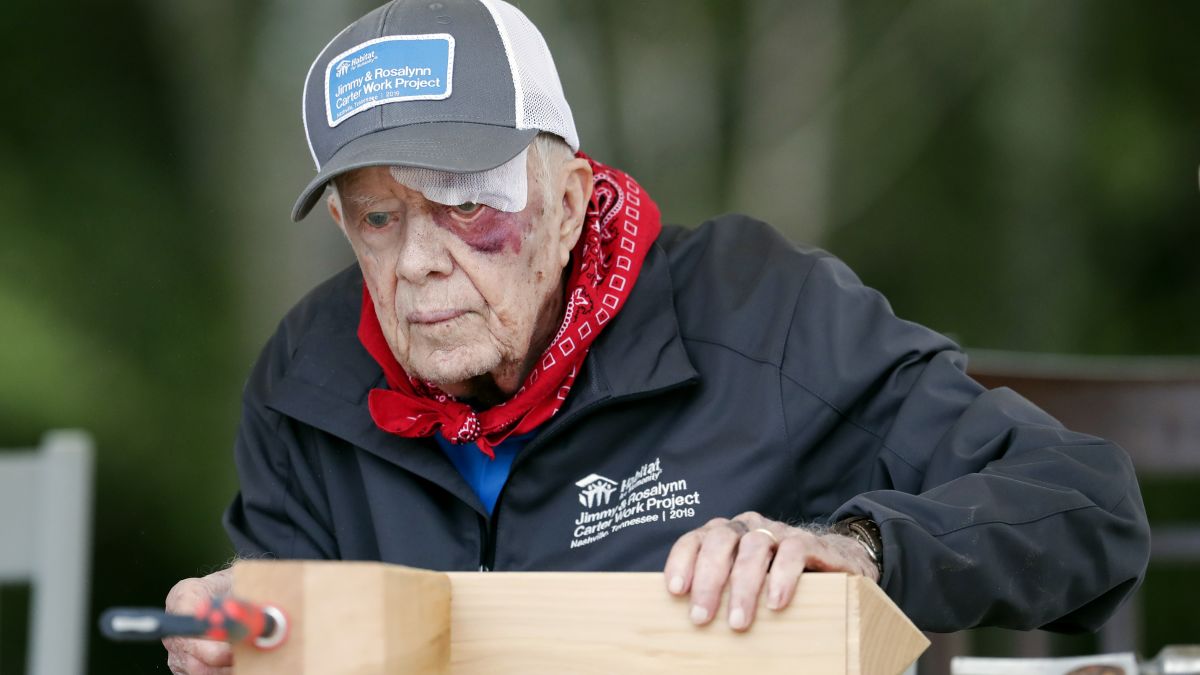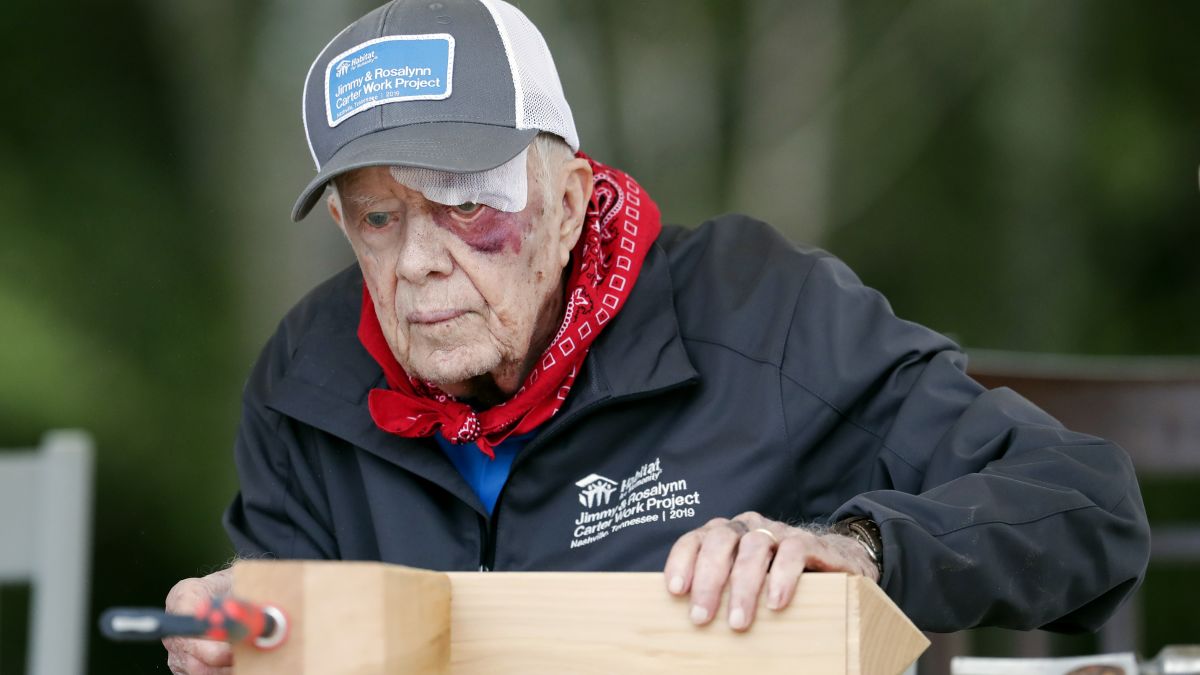 Reckford says, "President Carter is amazing and he is such a role model… "I got an early morning notice on Sunday that he had had a fall and had to go get stitches at the hospital. And we were of course deeply concerned, first for him. And then I got a note from him saying, 'Of course I'm coming to build.' And I rode up with him on Sunday, and he's great. He gave devotions [Monday], he was amazing at our opening, and he built yesterday and is behind us building today. So, he said that he wasn't going to let a few stitches get in the way of his coming out to help."
Brooks adds on,  "What the Carters stand for is what we should all shoot for as human beings. Please forget 'Republican' or 'Democrat.' What they are standing for is as human beings. If we're going to get anywhere as a human race, this is the path we want to follow. So anything keeping any kind of light on that path and those two people's dreams, then count us in."
"Nobody cares about 'Republican' or 'Democrat' in heaven"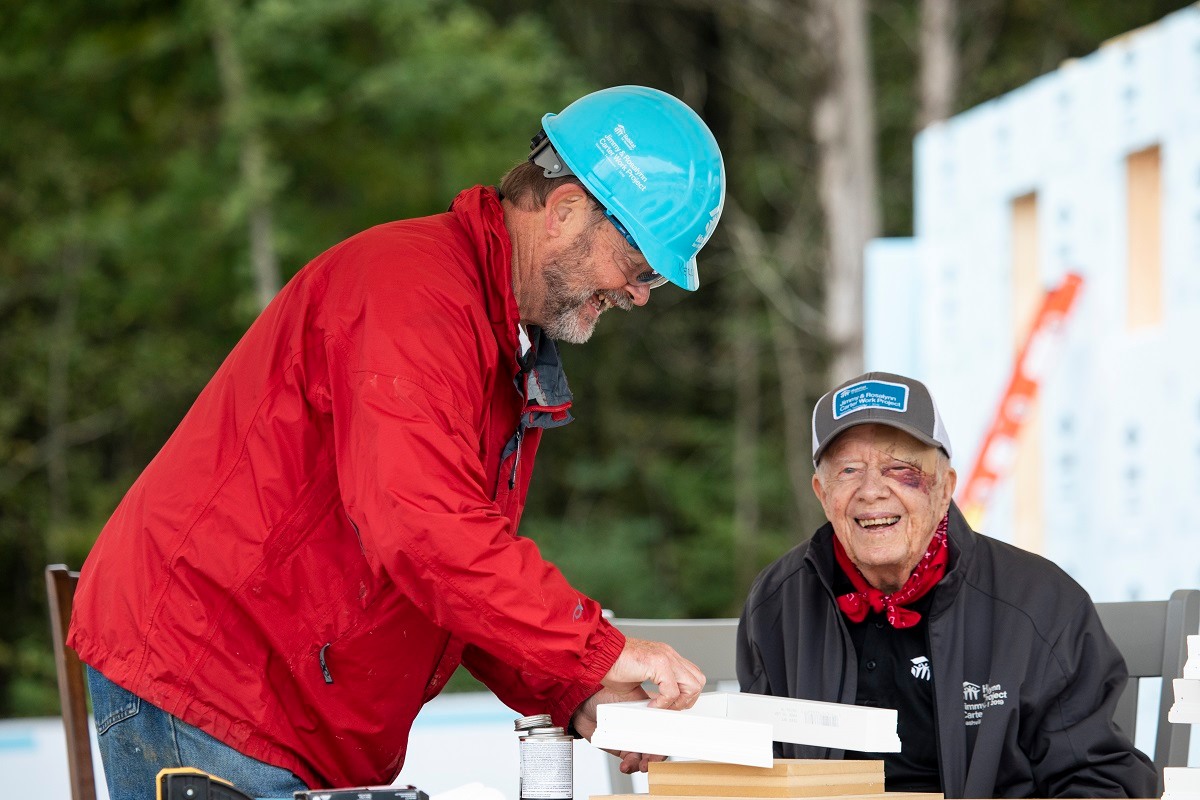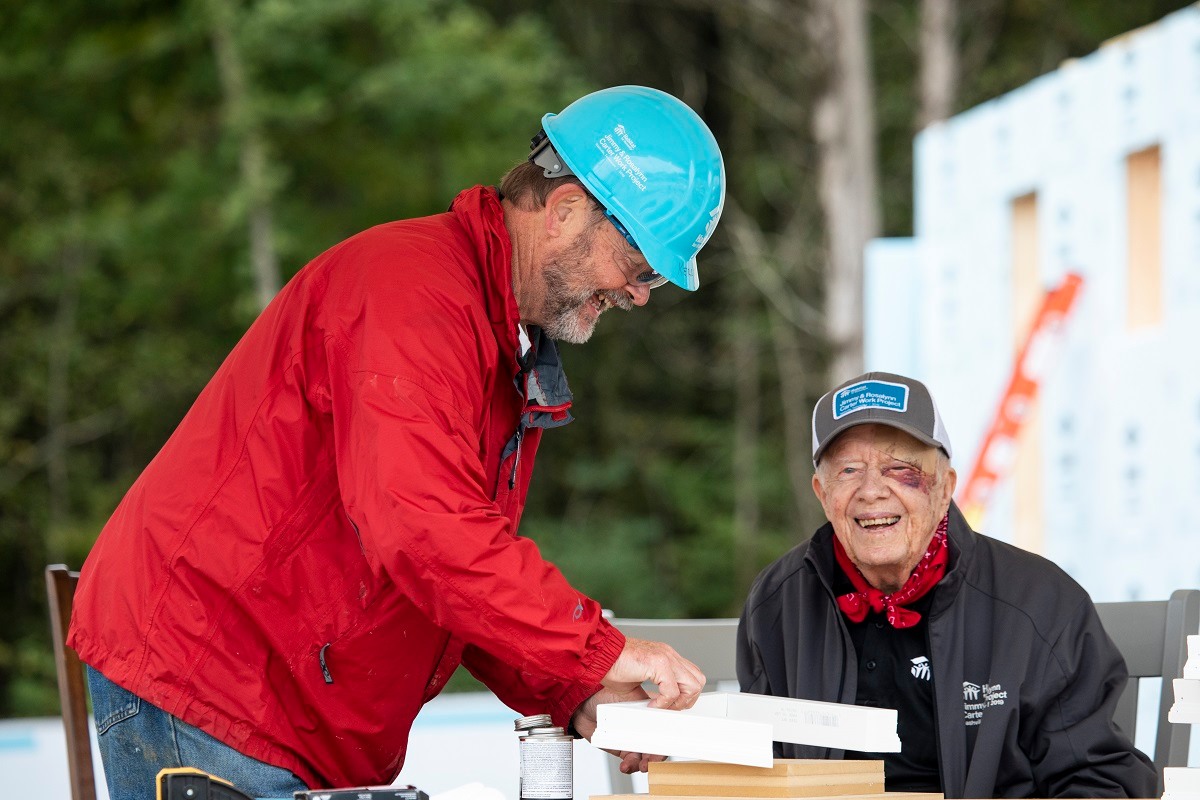 What Brooks says next is something that all of us need to remember in our lives, day in and day out. "You've got to understand that when you get to heaven, nobody cares about 'Republican' or 'Democrat' in heaven at all. 'Welcome to heaven. This is it.'"
"You don't care who's on the other end of that board that's helping you carry it. You don't care the color of their skin, their sexual preference, their religious preference. It doesn't matter. You're all here to build a house for someone who needs it. Usually for a young lady and her babies, or a family that needs it. So this is way, way, way beyond any political agenda at all."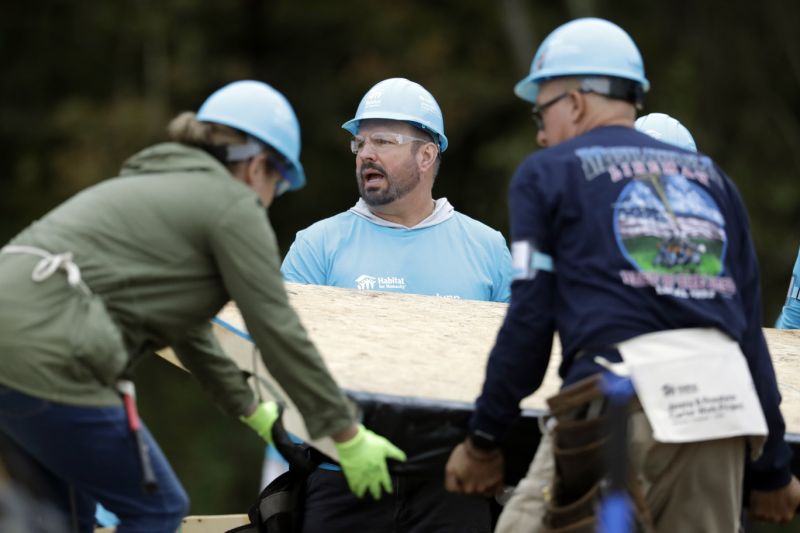 Brooks also jokes that even at 95 years old with a black eye and stitches, Jimmy is "going to outwork you." Habitat for Humanity confirms that 12 new single-family homes and 26 new townhomes will be constructed by 2021, with the help of Jimmy and other volunteers! What outstanding humanitarianism.