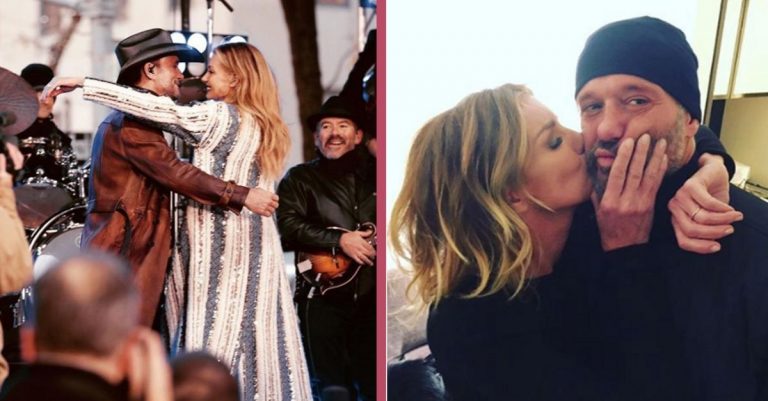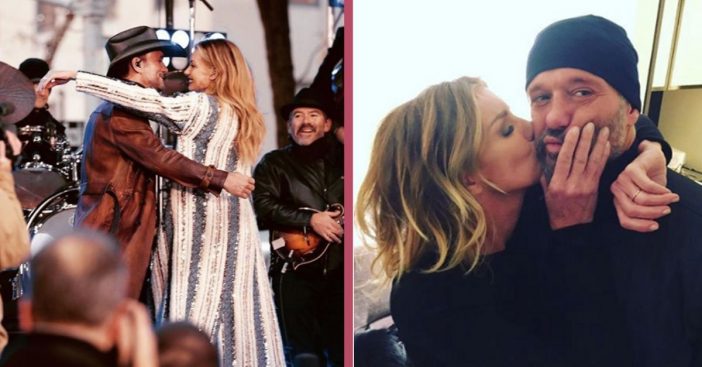 Country stars Tim McGraw and Faith Hill have just celebrated their 23rd wedding anniversary! The couple got married in 1996 and have been married ever since. They, of course, made some sweet tribute posts to one another on social media to commemorate the occasion with their many adoring fans.
"To my one and only, Happy Anniversary, my love," Faith writes in a caption alongside an adorable photo of the two. "I love you." Tim writes something very similar, saying, "Happy anniversary baby!! 23 years and I can't wait for the next 50!!! I love u." The photo was an older picture of them, to which his wife replies with red hearts.
Tim McGraw and Faith Hill celebrate their love together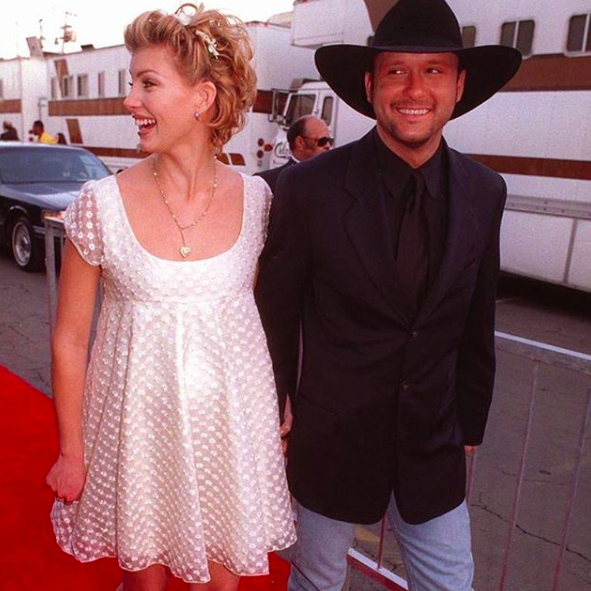 The couple has always been opening about expressing their love for each other publicly. Tim did this for his wife's birthday when she turned 52 in September. Tim posts a candid picture of his wife with the caption, "Our center…. She is my wife, she is the mother of my girls, She is my best friend, My lover, My tether in the storms, I love her I love her I love her. Happy birthday baby❤️" How sweet is that?!
In other Instagram posts, Tim opens up about the first time he met his future wife. "From the first time we met, I knew (she didn't!) that she was the love of my life forever…. no matter the ups and downs, the happy and sad or the good and bad." He continues, "She's so special and so loved by us… When I wake up next to you in our 80's… I'll smile at the life we've built."
Remembering the moment he asks her to marry him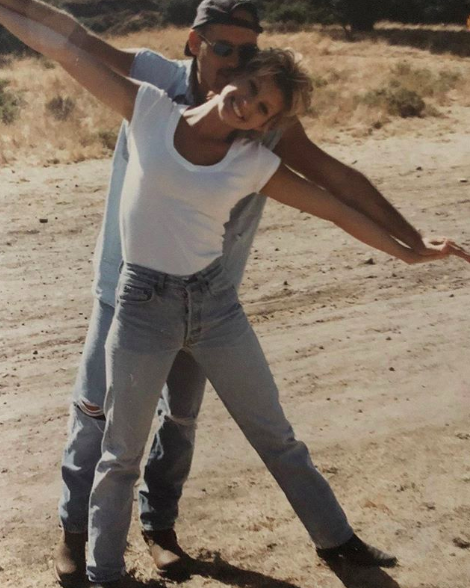 The couple would first meet while performing on their 1996 "Spontaneous Combustion" tour. Tim tells PEOPLE magazine, "We were young and silly and goo-goo-eyed in love." He continues, "We'd been on tour for a while together, and I joked around with her about getting married. And so I said… I looked at her, grabbed her by the hand, and dropped forward onstage. She had already done her show and I said, 'I'm really serious. I want you to marry me.' "
He actually popped the question while inside a dressing room at the Taste of Country Festival in Grand Junction, Colorado.
Happily Ever After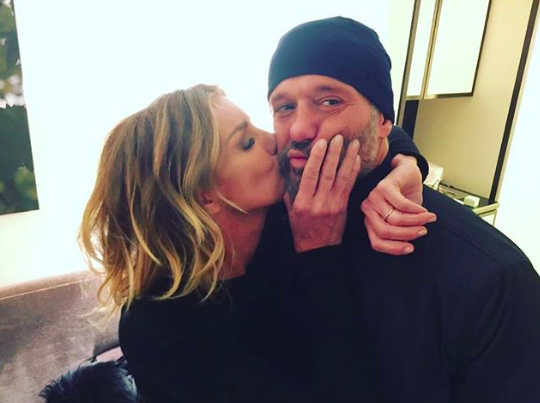 By that time, Faith had already finished performing for the night. That means Tim would have to leave for his own set before receiving an answer from his future wife. When he returns, the good news is waiting for him in the dressing room!
"I had in my dressing room this foldout case that had a mirror in it that was my dressing armoire… I still have it to this day. When I came back offstage, [I saw] a Sharpie with lipstick kisses all over it, saying, 'Yes! I'm gonna be your wife.' It had, 'I love you' with big lipstick kisses. And this is the place right here."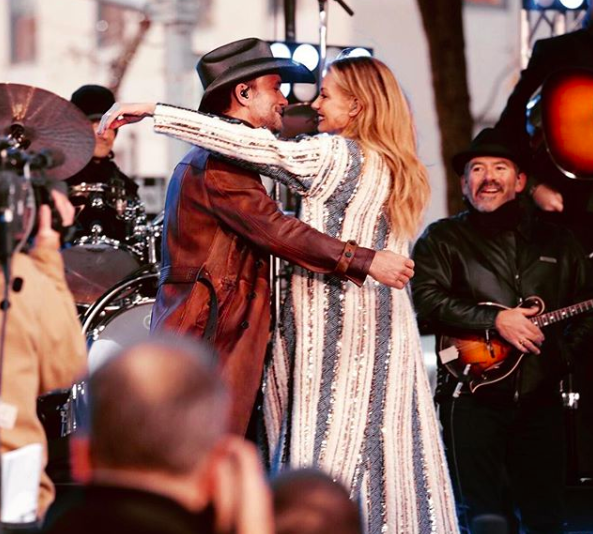 Happy anniversary to these two, and here's to many more!