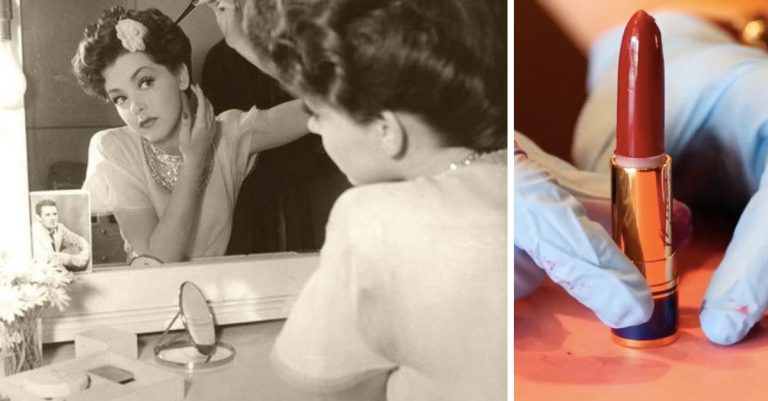 Did you know there is a cosmetics line called Besame Cosmetics which specializes in antique makeup? They have lipsticks, mascaras, fragrances, and more that all give nods from 1920 all the way up to 1970. The line can not only be found on their official website, but can also be found online at Sephora, ModCloth, and more.
So, what inspired this antique-makeup cosmetics line? The vintage makeup process, of course. Makeup processing was a lot different back then than it is today, and even some of the applicators, like mascara, were a whole lot different. You can bet that they follow this makeup-creating process to a 'T'. It's a huge hit of nostalgia for those who still have their very first 1950s Ruby-red lipstick.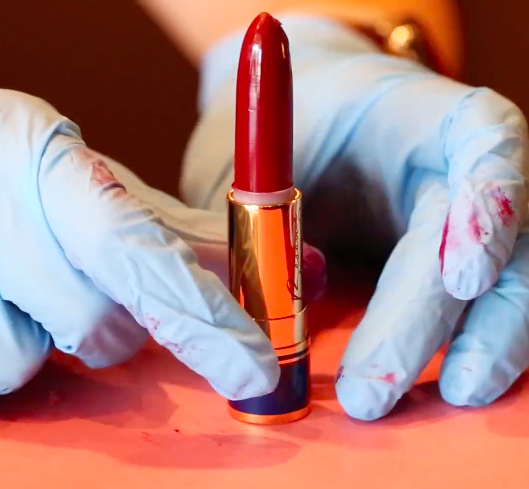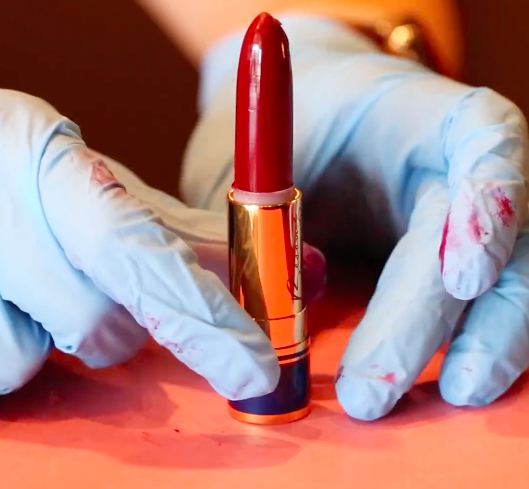 Besame Cosmetics actually stirs and melts their pigments together to create their stunning, signature red lipsticks. They have their full lipstick-creating process listed on their website for all consumers to view.
Step 1: Finesse the Formula
"Women seldom have time to re-apply lipstick throughout the day, so long-wearing was a priority for this lipstick. Denser colors provide longer wear, so we created a weightless, high-pigment formula that stays put with a semi-matte satin finish."
Step 2: Make the Molds
"An engineer created technical drawings which the factory used to make custom molds built in the U.S. Accuracy is crucial, since even a millimeter variation can make the mechanism fail. Our molds have a special blunt tip to make application easier, and can hold 80 lipsticks at a time."
Step 3: Design the Packaging
"After testing many design and color combinations, we mocked up the final packaging of the tube and fit the decorative illustrations around the 3D model. Ultimately, we chose the chrysanthemum for its popularity in early deco packaging, and for the motif's timeless, yet fresh appeal."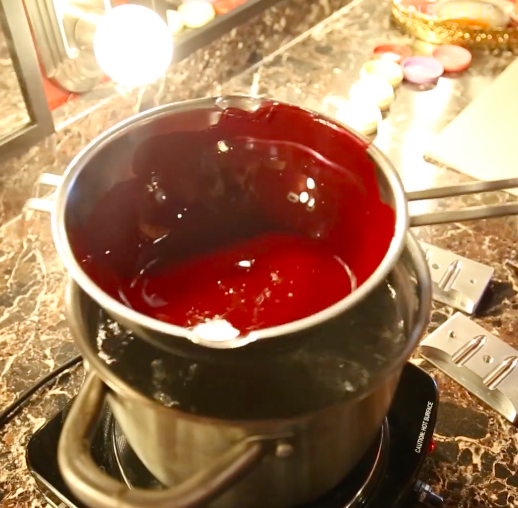 Step 4: Fill the Bullets"First, we hand-pour hot lipstick into the molds for castings. Then, we scrape excess lipstick from the top of the mold in order to remove the casting. Lastly, we inspect the castings for any defects, and discard anything that's not perfection."
Step 5: Release the Castings
"After cooling off on a frozen table, we release the cast lipsticks from the mold and rest them on a tray before inserting them into their metal bases. We then carefully attach them to our decorated bullet, and slightly flame the lipstick to remove the surface marks and create a high-shine finish."
Read onto the NEXT page for more information on this awesome vintage makeup…