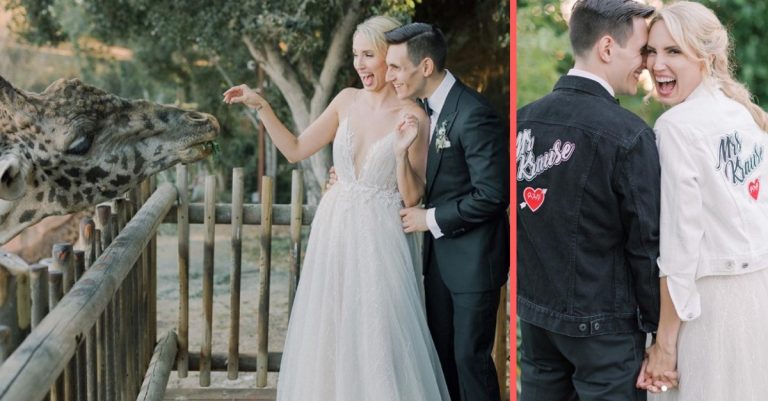 Molly McCook plays Mandy Baxter on the popular show Last Man Standing. Molly recently got married in a beautiful ceremony! She married Broadway star, John Krause. It was great to see some of Molly's co-stars on Last Man Standing, Amanda Fuller, and Christoph Sanders attend the nuptials. It doesn't appear that Tim Allen attended the wedding.
Molly and John have been dating for a long time. They recently got married at the Santa Barbara Zoo. Molly shared several photos on her Instagram page to give fans a look inside her wedding. It looked very special, as the newlyweds even got to feed giraffes in custom jackets!
Photos of Molly and John's wedding at the Santa Barbara Zoo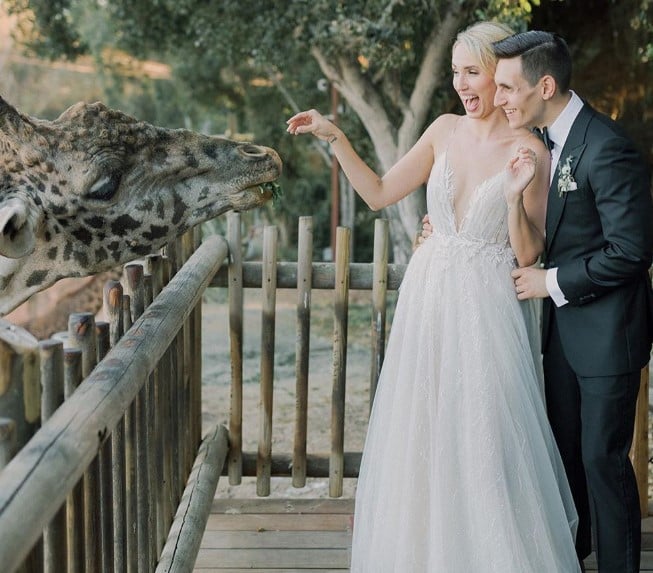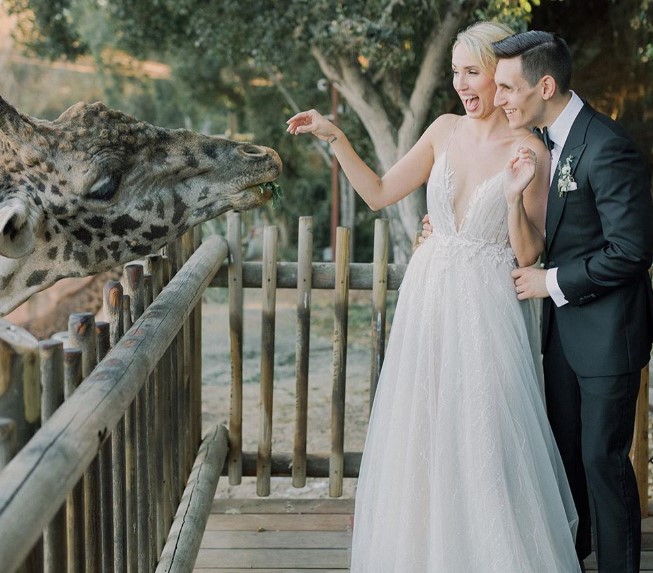 Molly captioned the photos, "We did it! The absolute best day of my life. My now wonderful HUSBAND has turned my world upside down in the most magical way. Thank you to everyone who made this wedding so special. Which is so many of you. Thank you @lucasrossiphoto for being the best of the best and capturing our day. We ♥️ U. Thank you @people for our special exclusive- link in bio #McKrauseWedding"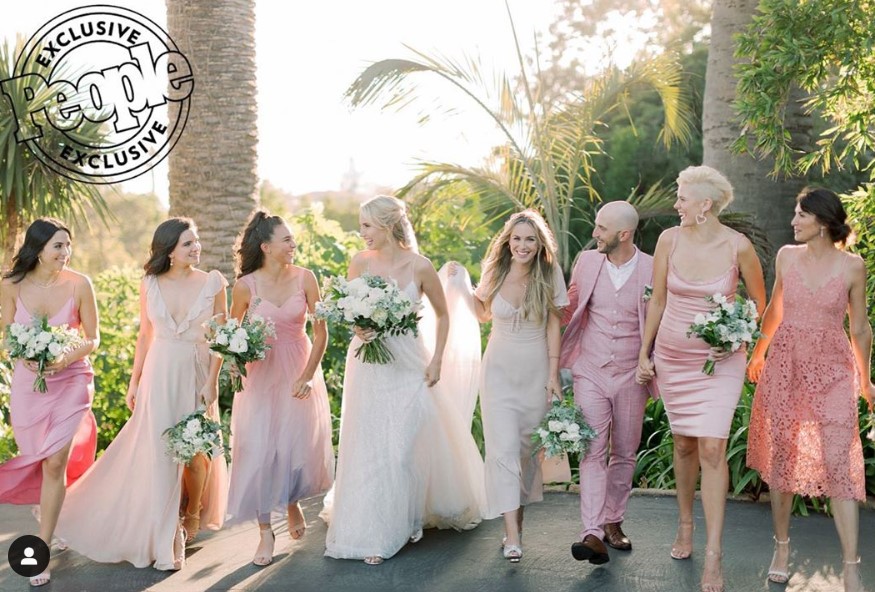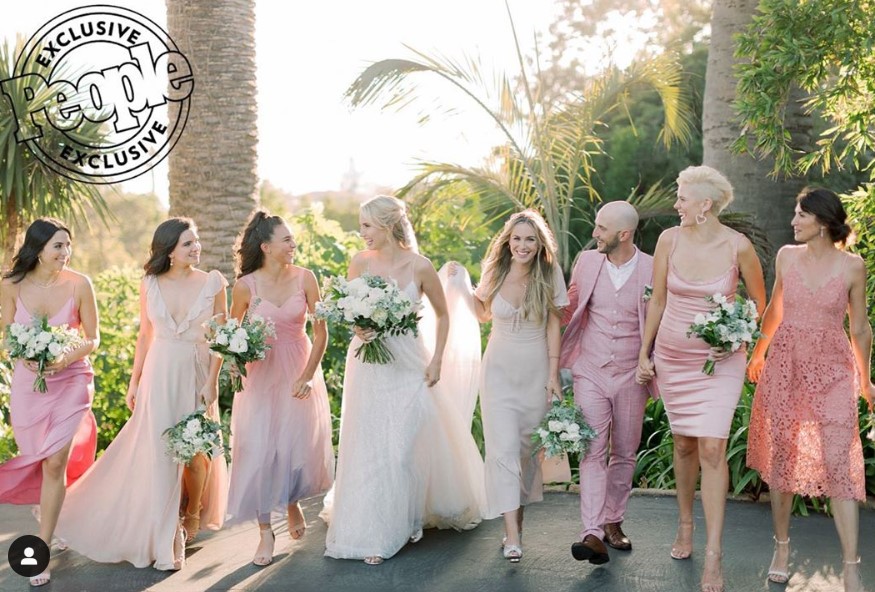 Molly also posted a special photo of her and her bridal party. She captioned the photo, "Dream team. Thank you all for grounding me on such a wild and emotional day, for making me laugh, and taking care of me. I'll never forget it. And all the same to @janelparrish who was loving from afar #McKrauseWedding"
Inside their special day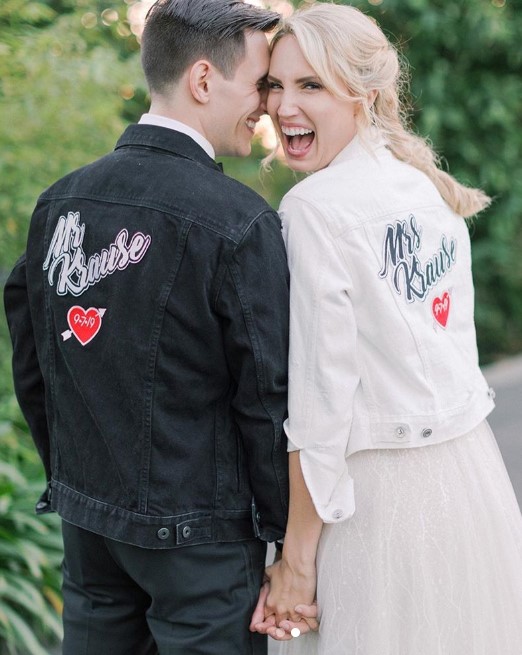 Reportedly, the couple entered the reception to Queen's song "Don't Stop Me Now" and their first dance was "Make You Feel My Love." They also danced along to "Don't Stop Believing." Molly wore a dress by Liz Martinez Bridal, which had branch details on it.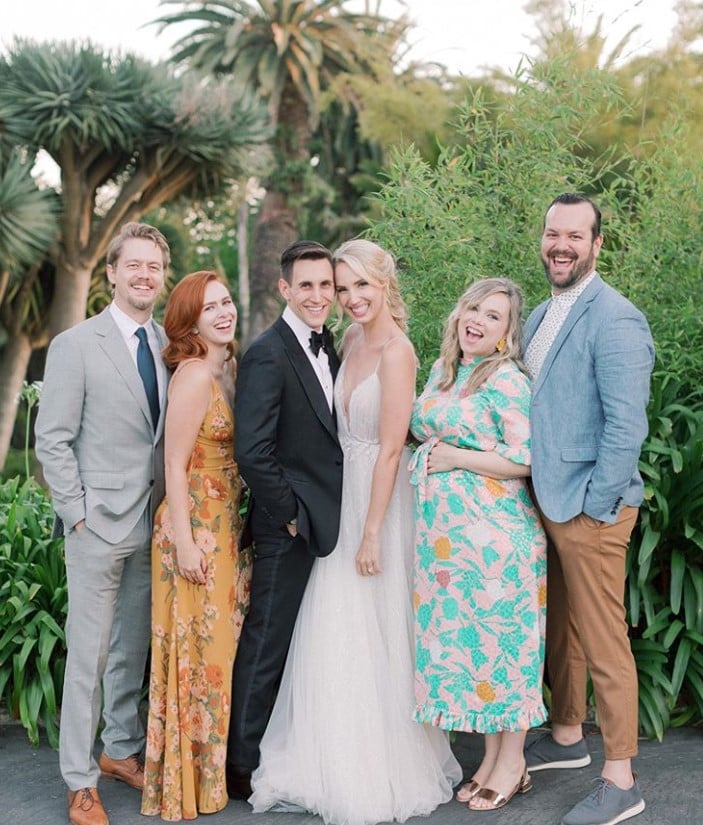 Molly also shared a video on her Instagram which gives fans a sneak peek inside the wedding. She wrote, "Our very own fairytale. Thank you @lucasrossiphoto + his team for giving us photos and footage like this to have forever. And thank you to everyone who helped make this weekend what it was. Beyond all hope and expectations. The first day of our lives @johnakrause #McKrauseWedding" Watch the video below!
https://www.instagram.com/p/B2MzRD0AxS9/
Congrats to Molly and John! It looks like a beautiful wedding and a very fun time.