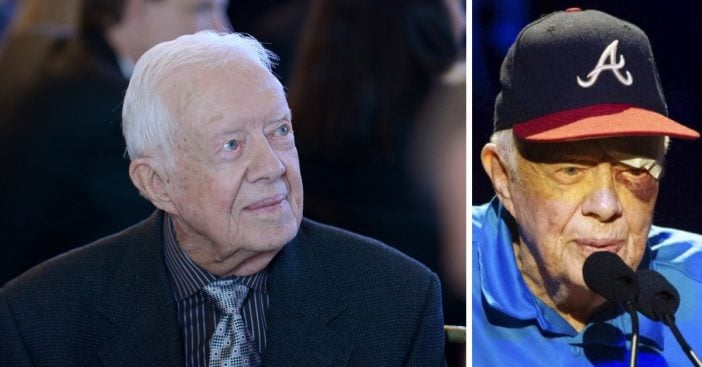 Former President Jimmy Carter is very involved with Habitat for Humanity, for instance. 

On Sunday, he fell and has a black eye and received 14 stitches. 

In addition, after going to the hospital, Carter headed to Nashville to speak at a Habitat for Humanity event and seemed in good spirits.
Former President Jimmy Carter recently fell at his home in Georgia. After his fall, he required 14 stitches and has a black eye. The fall didn't stop the 95-year-old from attending a concert in Tennessee to speak to volunteers for Habitat for Humanity. Habitat for Humanity is an organization very close to Carter's heart.
Carter had to get stitches above his eyebrow. But, there was no time to rest. He headed from Georgia to Nashville, Tennessee to speak at the Ryman Auditorium later that day. His wife, Rosalynn was by his side as he spoke to volunteers and supporters of Habitat for Humanity.
In addition, his wife stood by his side after his fall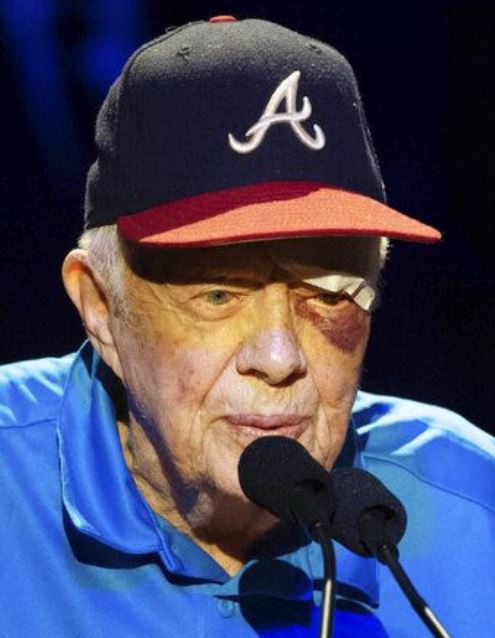 Carter and his wife were introduced on stage by Garth Brooks and Trisha Yearwood. They also attended the concert and performed for volunteers. When Carter got on stage, he was wearing an Atlanta Braves baseball cap. His eye was visibly swollen and bruised, and he also was wearing a bandage.
He told the story on stage and said, according to Politico, "but I had a No. 1 priority and that was to come to Nashville and build houses." Carter seemed to be in good spirits and was even cracking some jokes. Carter recently turned 95 and became the first U.S. president to reach that age.
The concert comes ahead of the work to be done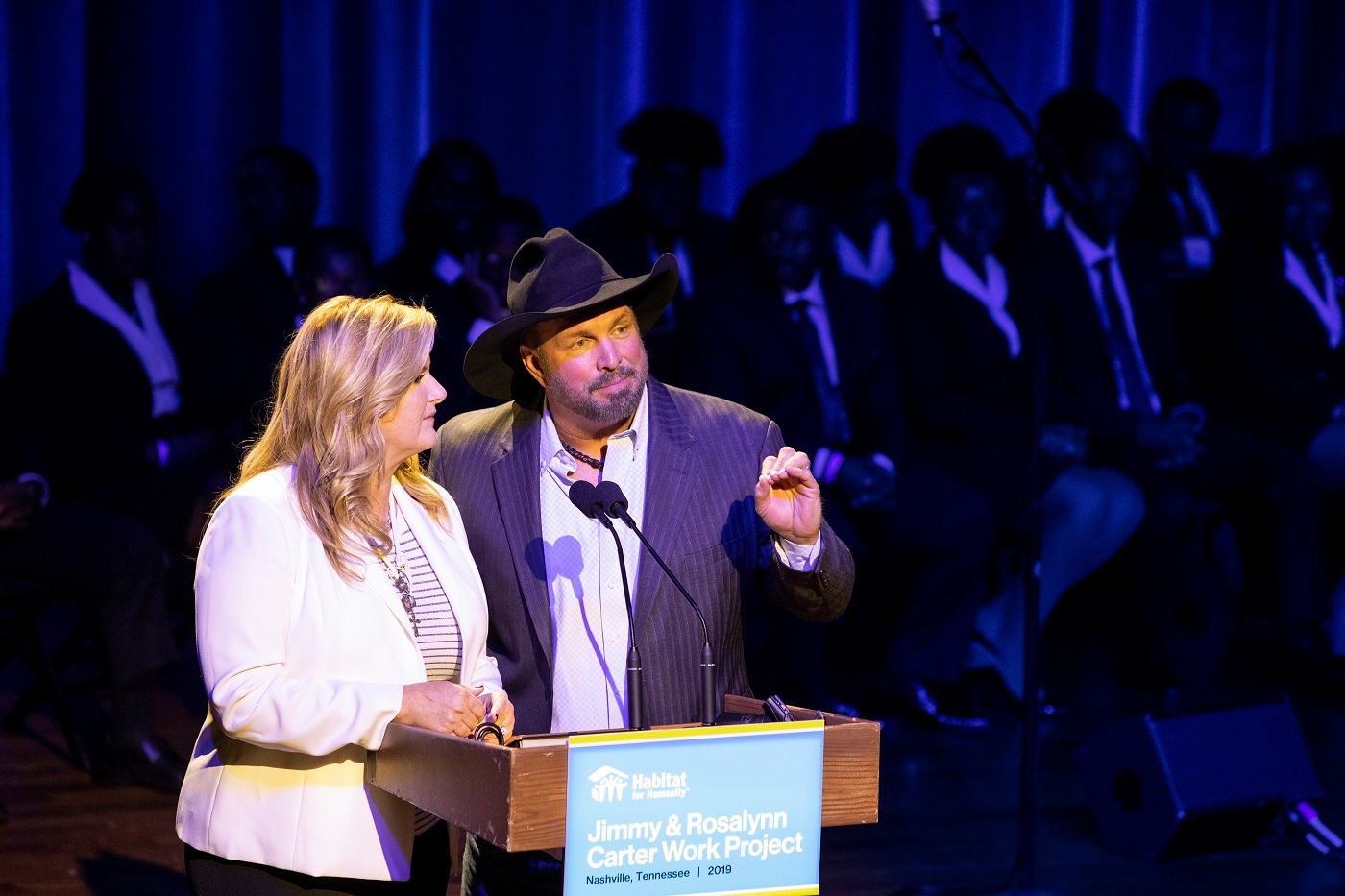 The concert was ahead of twenty-one homes scheduled to be built in Nashville this week, for instance. In addition to the Carters, Garth Brooks and Trisha Yearwood, Melinda Doolittle, the Fisk Jubilee Singers, and the Nashville Symphony Quartet also performed at the event.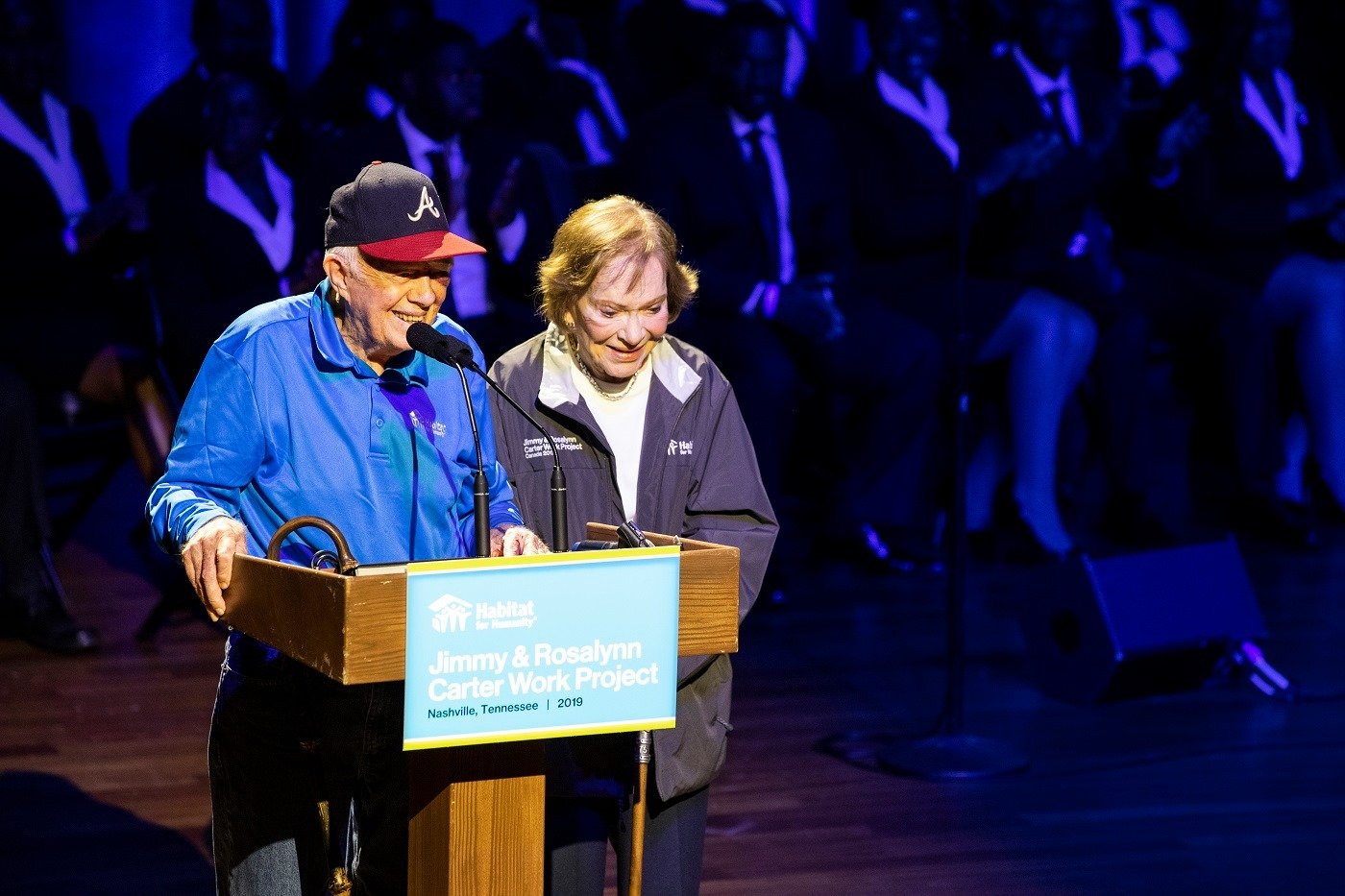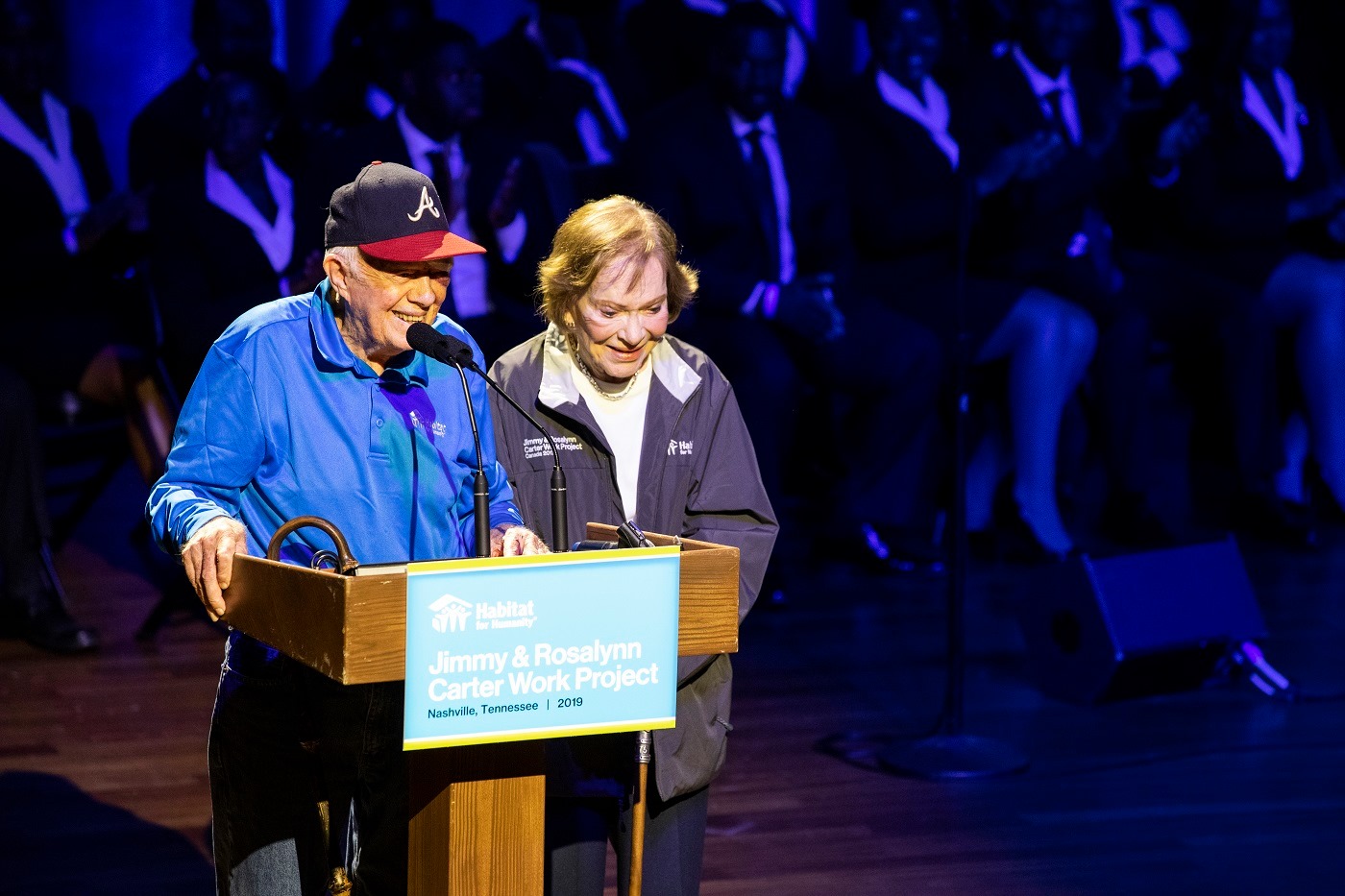 We wish Jimmy Carter a speedy recovery! In conclusion, it is amazing that he still honored his commitment even after a tough fall. Learn more below: