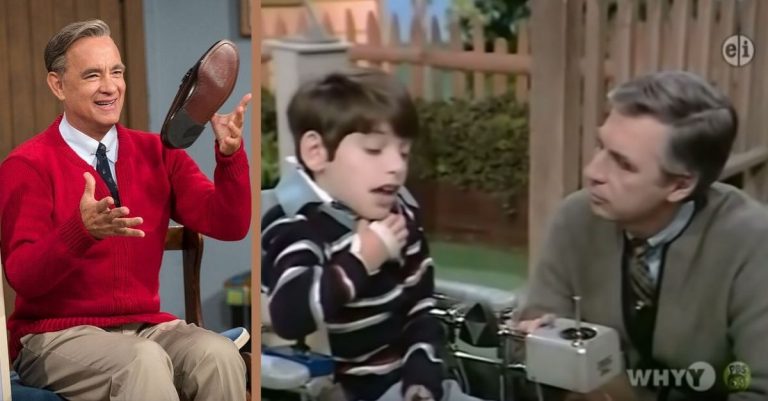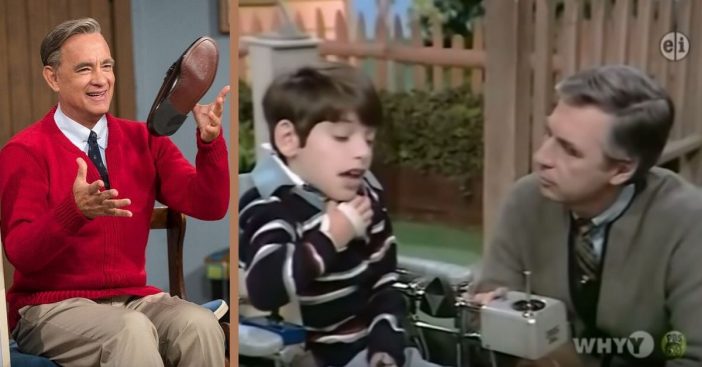 As we all know by now, Tom Hanks is set to star as Fred Rogers in the biopic A Beautiful Day in the Neighborhood. However, did you know that Hanks wasn't actually a big fan of Mr. Rogers growing up? The actor recently admits he was more of a Rocky and Bullwinkle fan. But, there is one scene in Mister Rogers' Neighborhood that strikes a chord with Hanks, so many years later.
While speaking at the Toronto Film Festival, Hanks brings up this specific scene that makes him change the way he views Rogers forever. In the episode, the children's TV show host sits down with a young boy in a wheelchair for a thoughtful conversation and song. This takes place in 1981.
This powerful Mr. Rogers scene is a tearjerker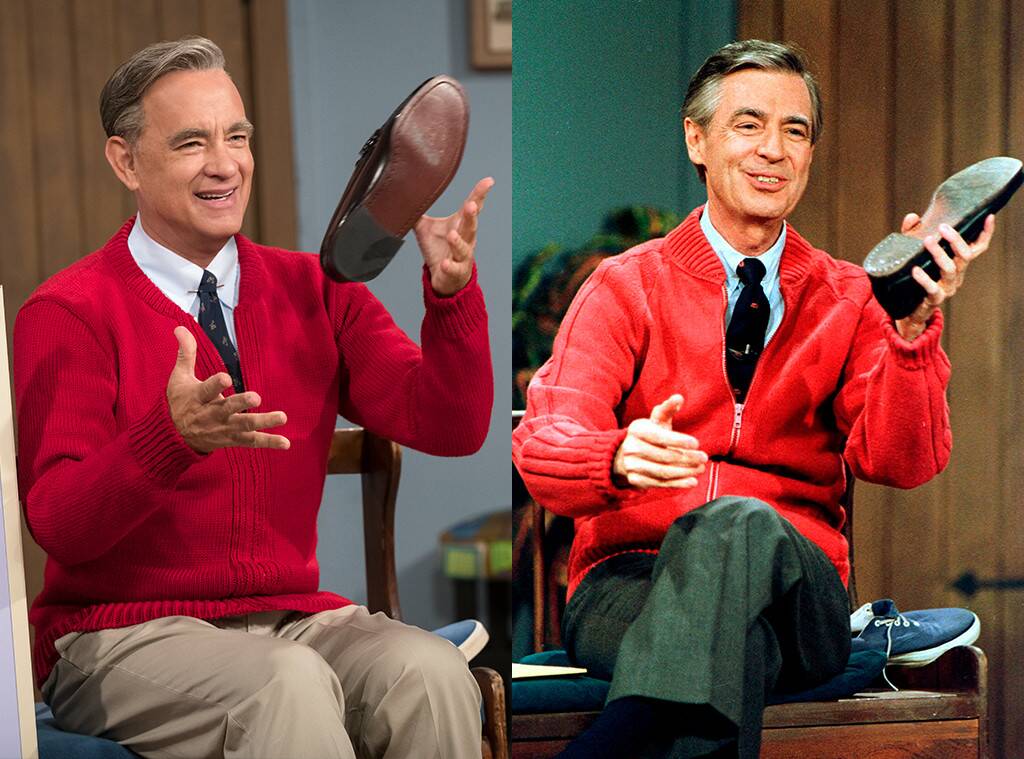 "Fred is just so wonderfully gentle and present [with] someone who normally would make [most people] feel uncomfortable. What do you say to somebody who will spend their life in a wheelchair?" Hanks asks the crowd. "He said, 'Jeff, do you ever have days when you're feeling sad?'"
Hanks then notes that the scene made him bawl his eyes out. He also notes that this is partly what made Hanks want to be part of the new biopic in the first place. Now, Hanks has discovered his deep love and appreciation for Rogers, who is truly a hero in many people's eyes across the globe. Check out the powerful, heartstring-tugging scene below.
https://youtu.be/5BZlyxS37Kk
A Beautiful Day in the Neighborhood is set to premiere in theaters on November 22nd. Many people have been leaving heartwarming comments in response to this video. One of them being, "Isn't it funny that when you're a child Mr. Rogers was fun. When you're a teenager Mr. Rogers was a nerd and when you become an adult you see what a wonderful spirit this great man was."
Another is, "I'm usually a very stoic and cynical guy, but I find myself sobbing uncontrollably after rewatching these clips of Fred." Proof that Fred Rogers has an impact on even the hardest of people.