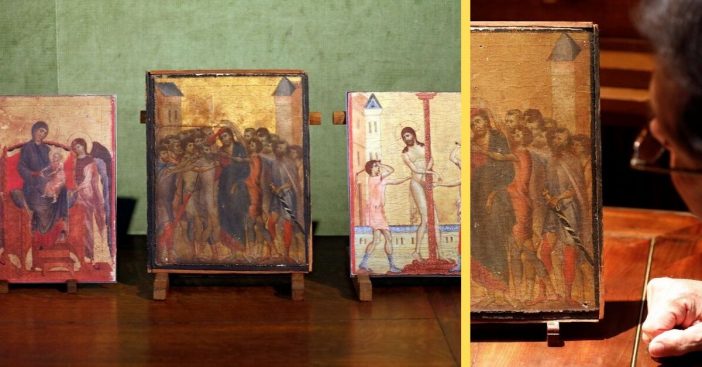 Born in the 13th century, Cimabue was considered a revolutionary artist for his time. Indeed, more is known about his unique artistic approach than about his personal life. The name Cimabue is believed to be a nickname, while his actual name is cited as Cenni di Pepi, Bencivieni di Pepo, or Benvenuto di Giuseppe. He rose to fame as a Florentine painter and mosaicist. His portfolio includes contributions to iconic Renaissance styles. To this day, his role in various pieces of art is disputed. This is primarily because he did not sign his work. Other pieces of Cimabue artwork were destroyed or, such as his "Christ Mocked" piece, disappeared.
That is, until recently. "Christ Mocked" finally resurfaced hanging above a hot plate in a kitchen near Paris. An elderly French woman had been in possession of the 8-by-10-inch painting without knowing its origins. Instead, she believed it was a Greek religious icon. Jerome Montcouquil of art specialists Cabinet Turquin stated experts were immediately able to identify the rare piece.
History in the making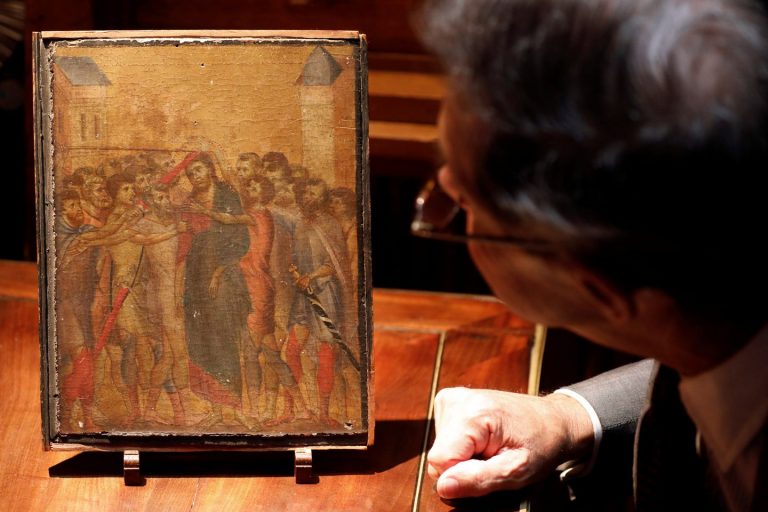 Cimabue had a hand in reshaping the world of art right at a pivotal point in its development. He was active during the transition between the Medieval and Renaissance periods. At this point, he contributed to its acceleration. Cimabue worked with Byzantine art as a base but he often added depth and character to the pieces. Centuries later this would be considered a move closer towards naturalism. Before this coinage, however, Cimabue would also be a teacher to Giotto, a very successful artist of his time.
Mistakenly identifying the Cimabue artwork as a religious icon is understandable. "Christ Mocked" is a companion to "The Flagellation of Christ" and "The Virgin and Child With Two Angels." In all three pieces, the passion and crucifixion of Christ is a common theme. "The Flagellation of Christ" was acquired by the Frick collection in 1950. "The Virgin and Child With Two Angels" resides in London's National Gallery since its 2000 acquisition. Pieces in this series may number from four to eight. Art experts are eager to find more work by the man considered the father of Italian painting. Each new piece exemplifies Cimabue's unique use of emotions and gentle figures.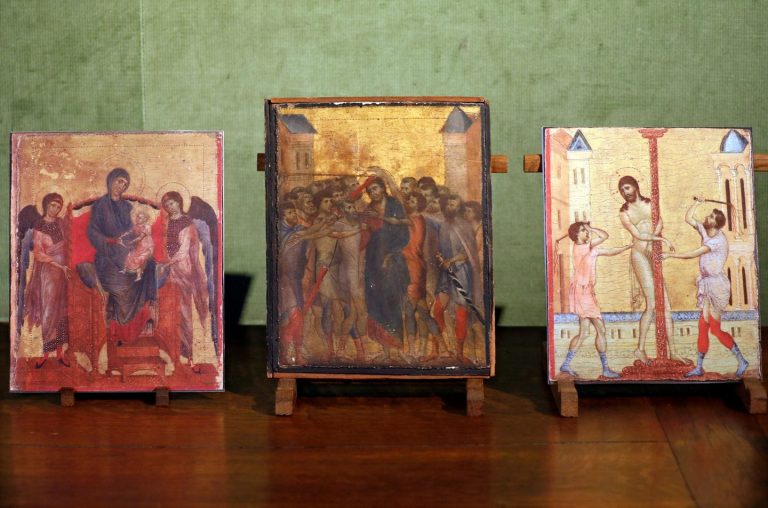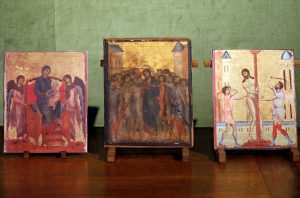 Lost and found in France
The 90-year-old Compiegne resident had almost thrown out the Cimabue artwork. It was only by chance its true nature was discovered. Preparing to move out of her home, she asked an auctioneer to look through her house. It was he who advised taking it to the Turquin gallery. There, they identified the wood base as the same type used in "The Flagellation of Christ" and "The Virgin and Child With Two Angels." Then they used infrared light to match brushstrokes. Experts were even able to see corrections Cimabue made.
"This is a hugely, hugely important discovery," said Xavier F. Salomon, chief curator at the Frick Collection. That it survived so long is additionally astonishing to Salomon. "If you think about it, this thing has been around for several hundred years; it's probably been through a lot. It's been through the French Revolution. It's been through several wars. Works of art are more resistant than people think."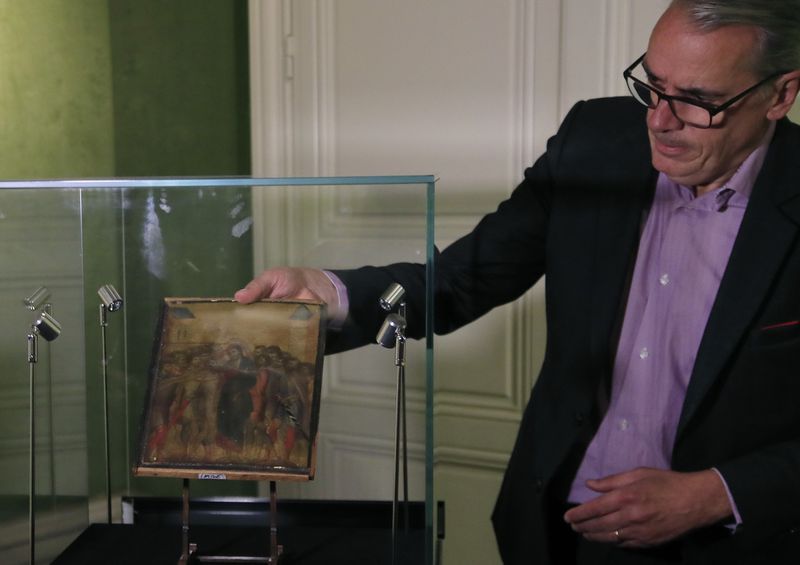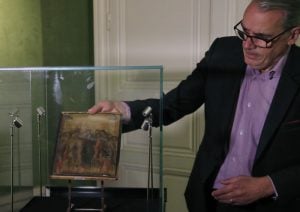 The first Cimabue artwork up for auction
On October 27, "Christ Mocked" is scheduled to go up for auction. The sale will take place at Acteon auction house in Senlis. The estimated price reaches as high as nearly $7 million. According to Montcouquil, this will be the first Cimabue to be put up for auction. The historic moment will take place right near where it was rediscovered.
Turquin experts believe art museums will comprise the main bidding force that day. Art consultant Alexis Ashot notes the ripple effect the discovery has created. "It's wonderful to be reminded that there are paintings of such major importance that are still out there and still to be discovered."