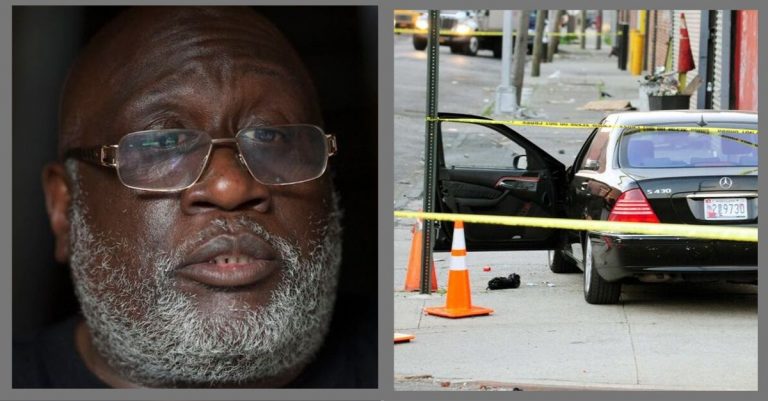 Derrick Bishop passes away from cancer in relation to the 9/11 terror attacks.

This is not a new occurrence. Many other 9/11 first responders receive a diagnosis for cancer in relation to that tragic day.

His family remembers his legacy.
Retired New York officer Derrick Bishop passed away on September 19. His family announced his death was from a 9/11-related cancer. Despite being a first responder to the terror attacks, his sister claims they are unable to enroll him in the Victims Compensation Fund. Since 9/11, Bishop faced battles with thyroid and prostate cancer. Many first responders faced similar situations. Various substances in the air contributed to high incidents of cancer among 9/11 first responders.
The hardships they faced after rushing into danger received much attention in recent months. As a result, even late night hosts such as Jon Stewart became entangled in the litigation battle for more advocacy for 9/11 first responders. Bishop, however, still faces struggles. Bishop's memory is honored on the Facebook Page In Memorium. Hundreds have since offered condolences and wishes for peace. Thousands more reacted with sorrow and love.
A harrowing battle since 9/11
https://www.facebook.com/330963830751231/posts/688764381637839?sfns=mo
Derrick Bishop entered headlines in 2014 when a gunman attempted to steal his car. Bishop, 55 at the time and retired, fatally shot the robber. Bishop used his 9-mm Glock. The event took place in East New York while Bishop was working at a new job. The victim, Manuel Ocampo, was 18 at the time. While the nation processed the events, Bishop is reported to have been tearful. His sister recalls the grief relentlessly visible in his expression in a way that caused her pain as well. She noted, "He never wanted to do anything like that."
"It's not a good feeling to shoot anybody," Bishop told The Daily News. "I didn't want to die. I wanted to be able to see my kids and my wife." In contrast, sources claim surveillance footage shows Ocampo and a companion approach BIshop's 2004 Mercedes sedan then moving away when shots are fired. They also do not report footage of the robbery itself.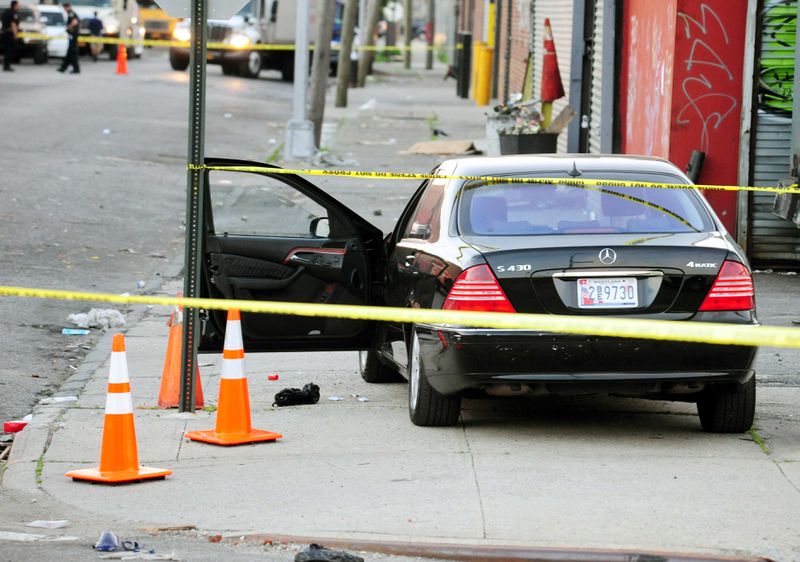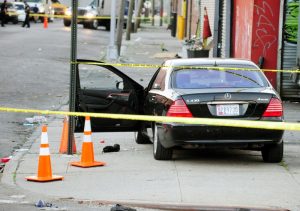 Remembering Derrick Bishop
The wake and funeral are on Thursday afternoon at Brown Memorial Church. Bishop is receiving burial in a New Jersey cemetery like his father. Derrick Bishop is survived by his wife, daughters, mother, and siblings.
Above all, his family remembers Bishop as a man who took up a difficult responsibility after his father died. "Derrick, you have some big shoes to fill," his sister Jeaneen told him. Those who knew him said he rose admirably to the occasion. Jeaneen states, "He initiated it all. We're very proud."