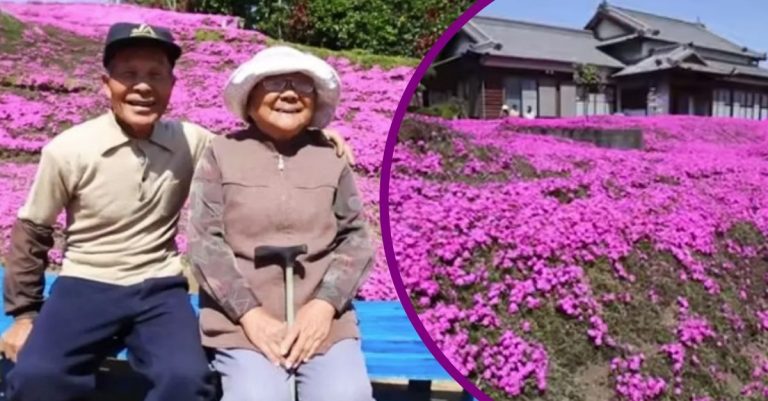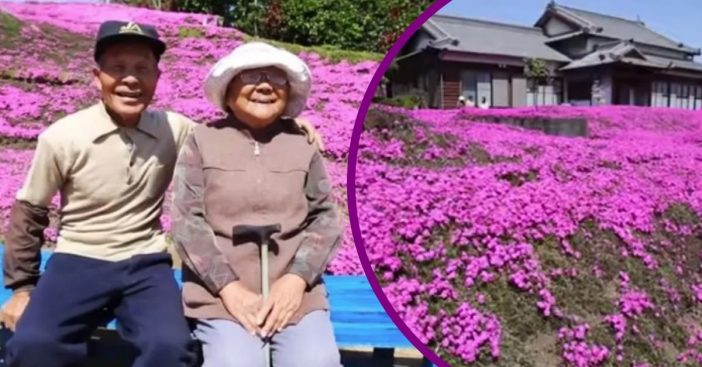 Mr. and Mrs. Kuroki got married in 1956 and Mrs. Kuroki joined her husband at his dairy farm in Shintomi, Japan. The couple has lived a full life together, bringing two children into the world. At the time when they had been together for 30 years of marriage, they would plan to retire and travel around Japan.
However, those plans were put to a halt quickly when Mrs. Kuroki lost her vision at the age of 52. This was due to complications from diabetes. The blindness would cause her to lay in bed for most of the day and not do anything. Her husband knew she was depressed and wanted to do something that would put her in better spirits.
Mr. Kuroki would be planting flowers for the next 2 years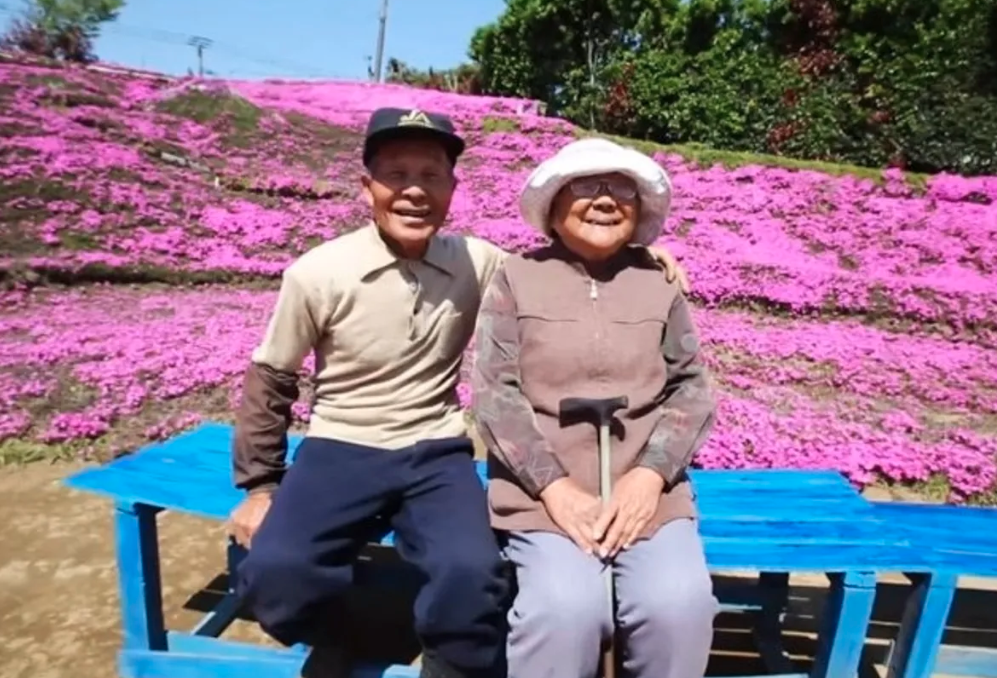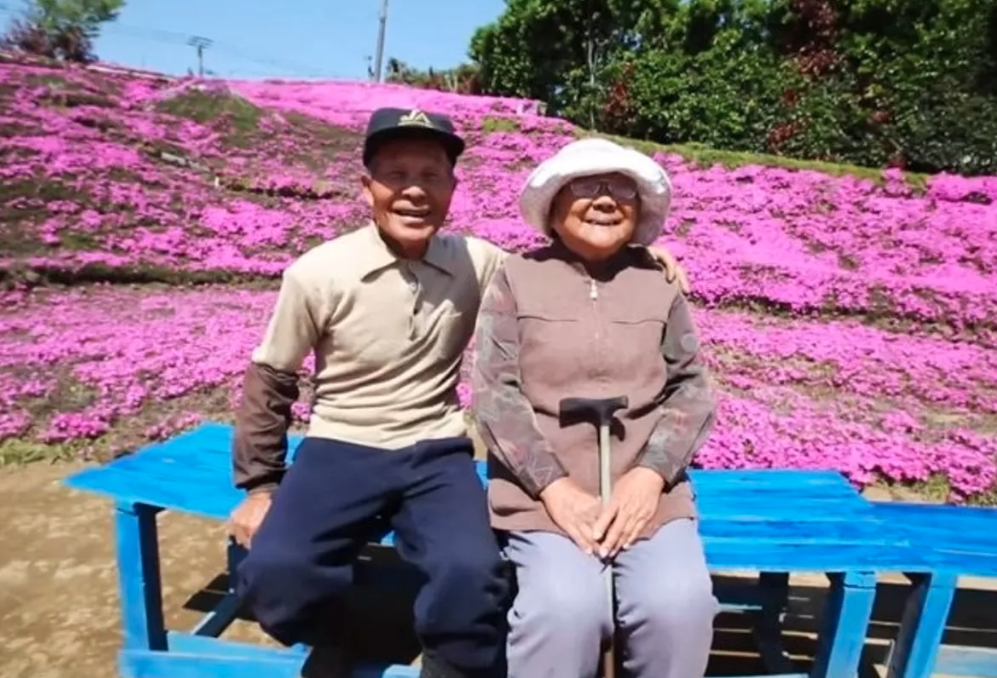 Mr. Kuroki notices that many people would stop to admire his small garden of pink shibazakura flowers. This was when he got the idea to plant much more in hopes to attract more visitors, which would then cheer up his wife! She wouldn't be able to see them, but he knew she would be able to smell them.
He would spend two full years planting thousands of these flowers for his wife. As you can tell by the photo above, she was over the moon about it!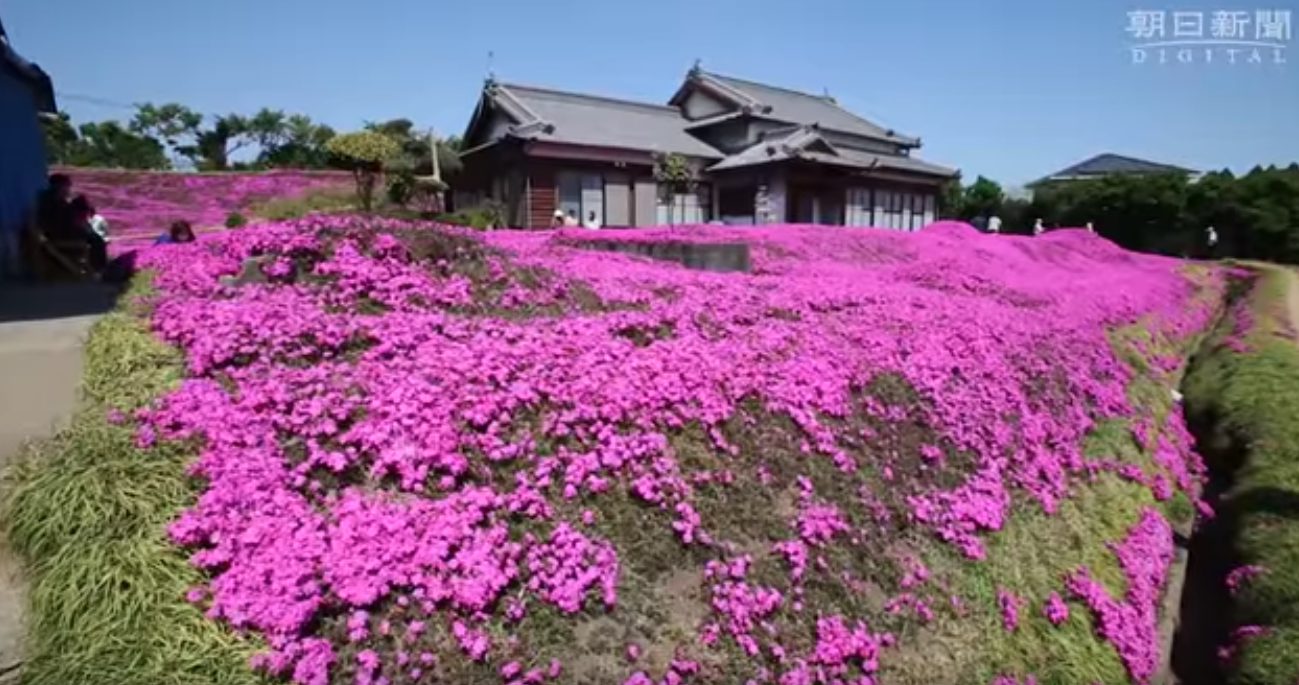 Mr. Kuroki's plan actually did work! Many more visitors began stopping by the garden. Nearly a decade later, the garden has actually become a tourist attraction, drawing in more than 7,000 people a day. They see an influx of visitors in the months of March and April when these flowers, in particular, are in bloom.
This makes his wife super happy. She loves the garden and the visitors. She can often be seen walking around in the garden happily. What a sweet story!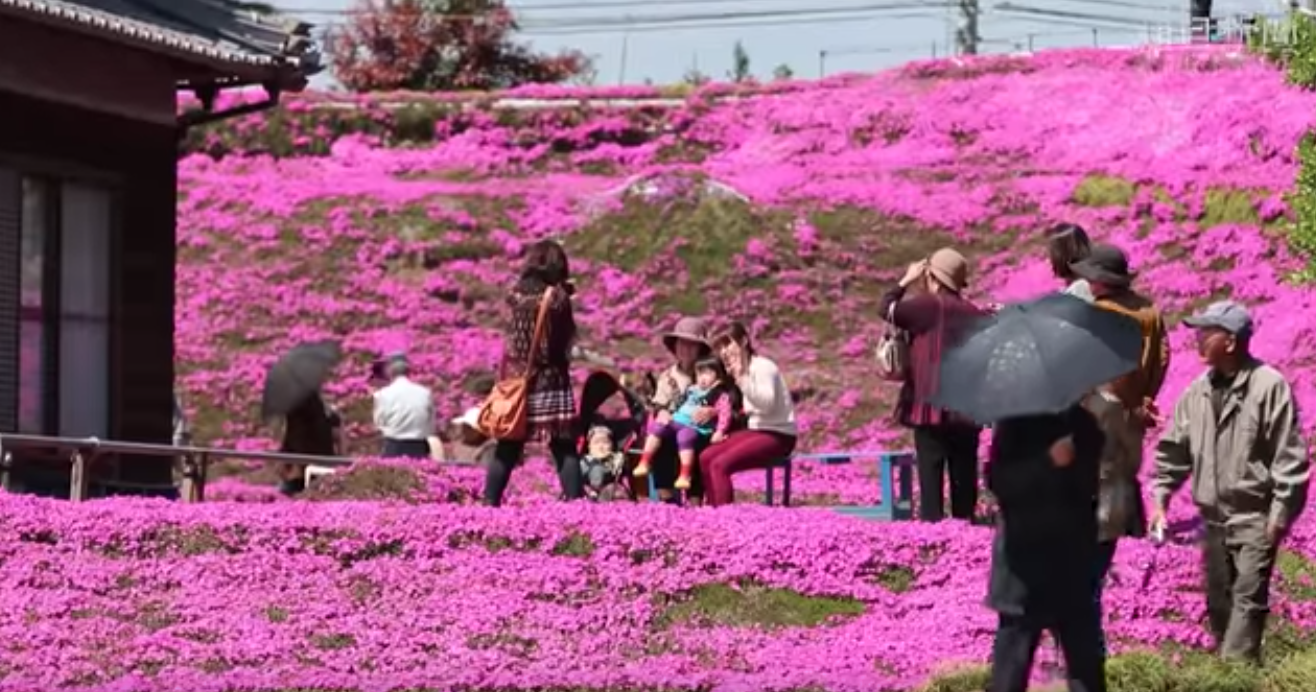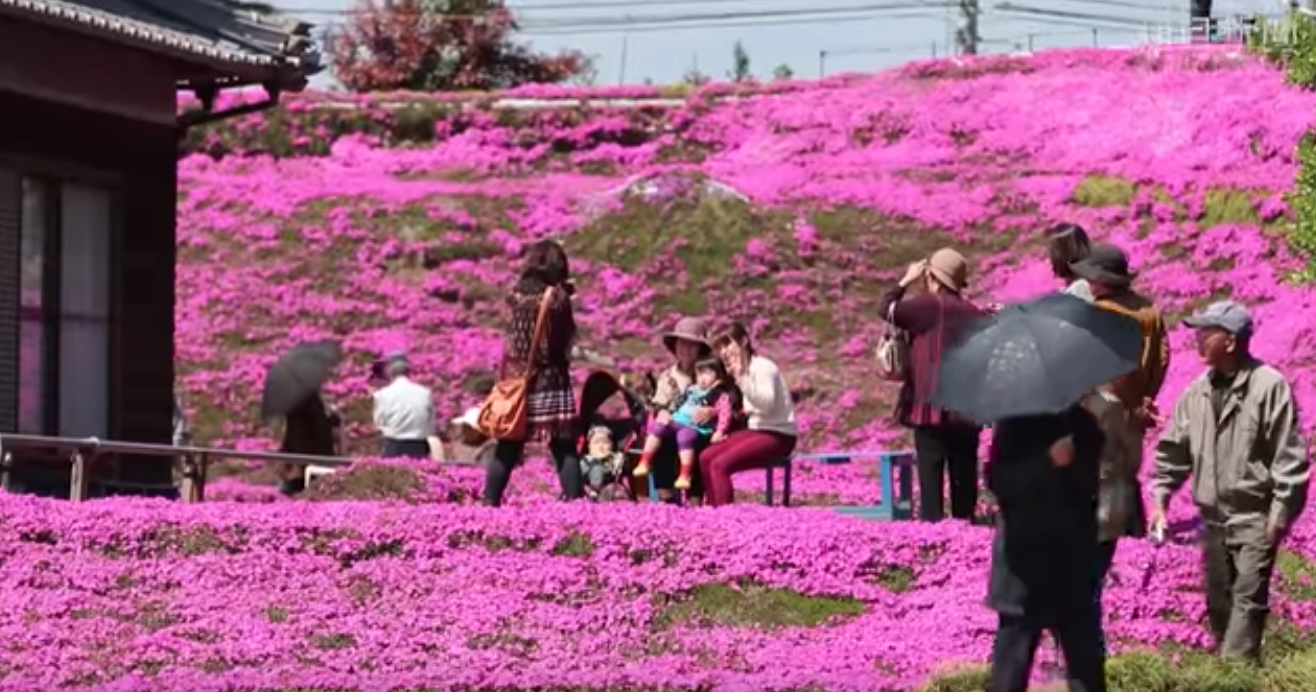 Check out the full video below to see the garden of thousands of pink flowers in action! The video shows the garden as a tourist attraction with tons of people walking through and taking photos. It also showcases the lovely Mr. and Mrs. Kuroki enjoying the garden themselves. We can all learn something from their beautiful marriage and Mr. Kuroki's commitment to his wife. Beautiful!