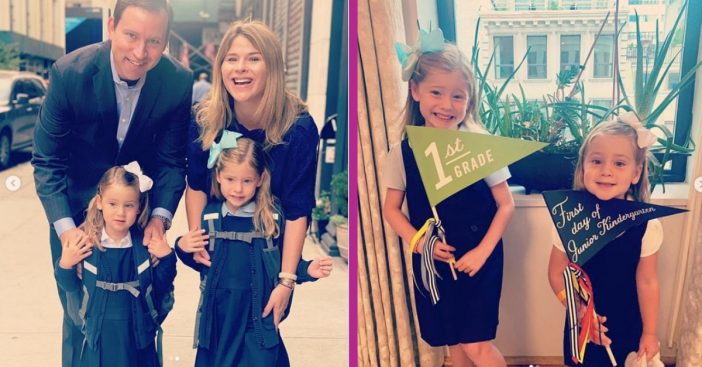 Jenna Bush Hager recently welcomed a new baby boy into the world, and now is sending off her two daughters to school! Her daughters, Mila and Poppy, recently went back to 1st grade and junior kindergarten. Jenna shares an adorable photo of the two on their first day of school on Instagram and they look so excited to go back!
"Back to school!!! 1st grade and JK here come the Hager sissys!" Jenna says in her Instagram post. Mila, 6, is holding a flag that says "1st grade." Poppy, 4, has her own flag that reads, "First day of junior kindergarten."
The girls are back to school!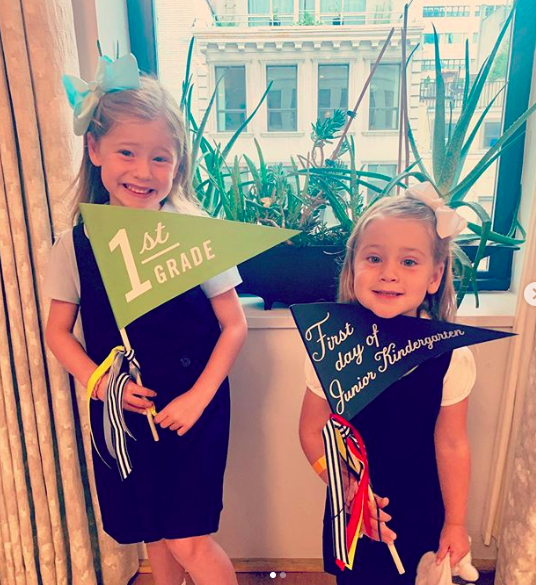 In the second photo of the Instagram collage, Jenna's husband joins in the family photo. TODAY personality Savannah Guthrie also sends off her little one to school in an Instagram photo, similar to the Hager family. "And just like that, we have a kindergartner!" Savannah says in a photo collage of her daughter off to school.
Currently, Jenna is on maternity leave following the birth of her newborn son, Hal. Recently, Hoda Kotb is back from her maternity leave after adopting a new daughter. So, there's a lot of mama moments going around!
The girls are so excited to have a new baby brother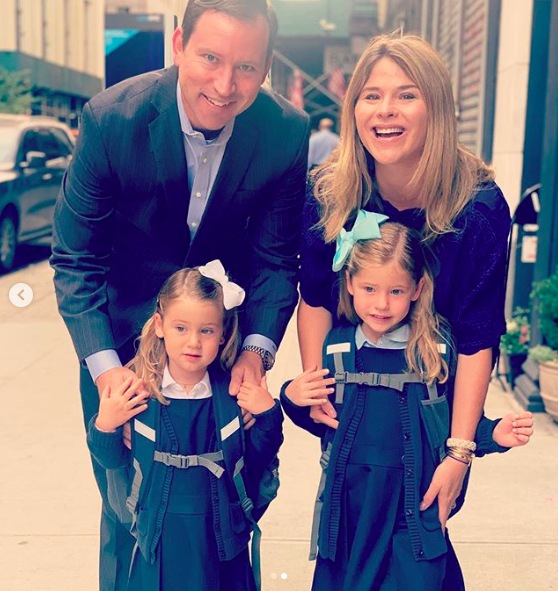 The newest addition to the family household will join big sisters, Poppy Louise and Margaret "Mila" Laura. "His sisters are thrilled to have a little brother and already nicknamed his nickname, exclaiming 'welcome to the world Hal Pal!'" Hager explains.
The whole family is obviously super excited to have another baby around to watch grow and care for!
Everyone was excited for Jenna from the start, including her co-anchors!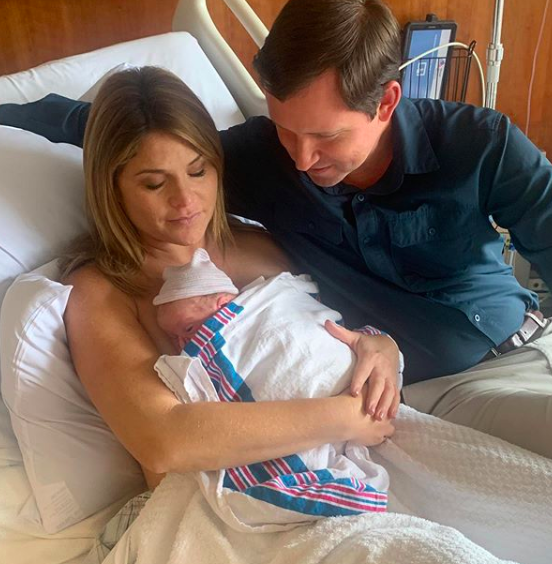 Hager originally reveals her pregnancy live on the air in April of this year. This news comes right after co-host Hoda Kotb announces that she adopted a second daughter. "I'm very pregnant," she reveals on the show. "I don't know how you missed this! I've needed seven or eight sports bras."
Later the same day, she confirms that she and her husband would be welcoming a baby boy. According to PEOPLE, her pregnancy actually comes three years after Hollywood Medium star Tyler Henry predicted she would one day have a son. Guess he was right about that!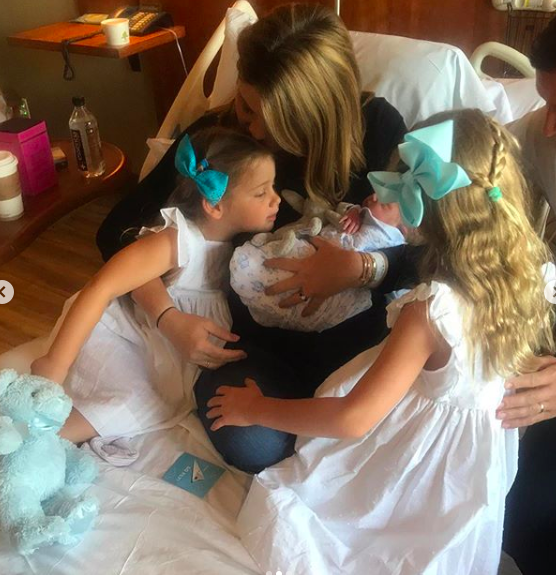 We are so excited about the newest addition to the Hager family! All of us at DYR hope for everlasting happiness for this family as their new baby boy grows. Take a trip back in time from when Hager announces she is pregnant to the rest of her co-anchors.