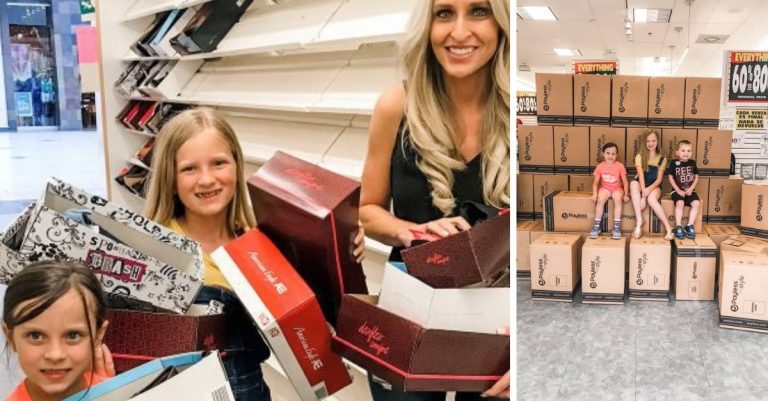 One mother named Carrie Jernigan in Arkansas was shopping for new shoes for her children before they go back to school. They were shopping at the local Payless ShoeSource, which was now closing. Carrie and her family live in an area near a lot of poverty and she knows a lot of kids at school are in need.
Carrie's idea was sparked when her daughter asked if they could buy Avengers-themed shoes for a classmate. When they were checking out, Carrie jokingly asked how much it would cost to purchase the entire store at the final sale price.
Carrie and her kids ended up buying out the entire Payless store
They ended up walking out of there with over 1,500 pairs of shoes, intended for needy kids in the area. She won't disclose how much money she paid. But, she did say she got a heck of a deal and saved over $21,000!
Initially, she only purchased 400 pairs of shoes and thought that her husband was going to kill her for the large purchase! She came back to pick them up with a trailer the next day. Then they told her a new shipment had come in. They were all kid's shoes and she bought them all… adding up to over 1,500 pairs of shoes.
Carrie wrote on Facebook, "12 hours, 95 big boxes, a huge trailer and approximately 1500 pairs of shoes later these 3 excited kids got to buy out the store."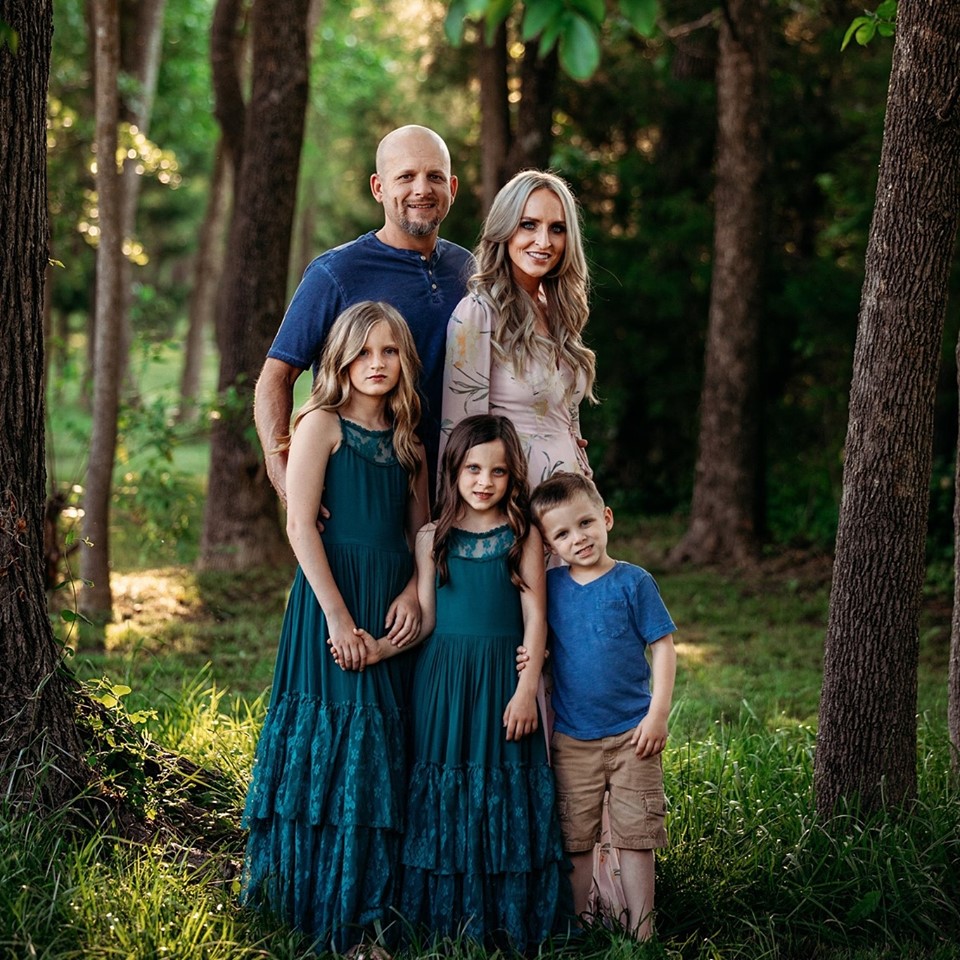 Learn more about the event Carrie is hosting for needy kids
She hopes to provide a little relief to families by providing their kids with new shoes before the new school year. With the help of local businesses, families, and churches, she is holding a Back to School event. People will be able to pick up the donated shoes and other school supplies at the event.
People in the community are also donating thousands of dollars so that Carrie can purchase more shoes and supplies for the event. It will be held on August 10, 2019.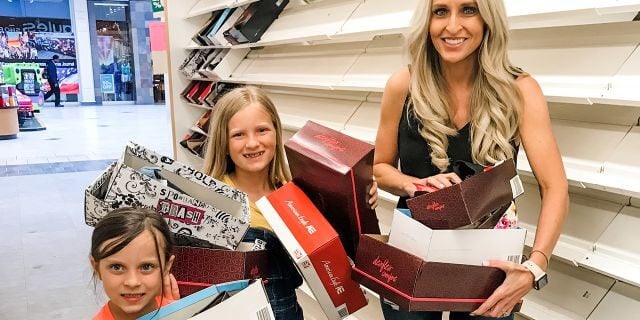 Carrie wrote on Facebook, "So many in our community are desperate for new shoes to send their little ones back to school in. If you could see the messages it would break your heart."
How incredible is that? Carrie and her family are truly making a difference in their community! It is so great to see people giving back to those who are less fortunate.