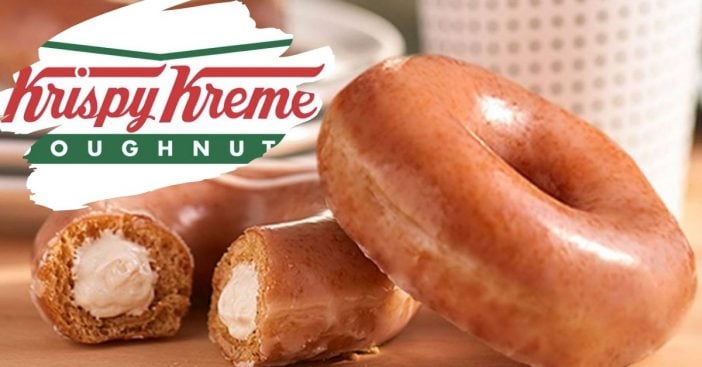 Krispy Kreme is debuting a Pumpkin Spice Doughnut with cheesecake cream filling from September 2nd to the 8th ONLY.

The release also comes with the Pumpkin Spice Original Glazed Doughnut, which will also only be available until the 8th.

There are other Pumpkin Spice treats that you can get from Krispy Kreme from now until Thanksgiving.
Okay, we know a lot of people think Pumpkin Spice flavors are overrated, but this one sounds too delicious to pass up! Krispy Kreme is debuting their new Pumpkin Spice Doughnut that's filled with cheesecake cream. This absolutely delicious treat is available from September 2nd to September 8th only!
In addition to this delectable debut, The Pumpkin Spice Original Glazed Doughnut will also be available during this time frame. Be sure to mark your calendars and set a date for when you're going to get your Pumpkin Spice on!
This Pumpkin Spice Doughnut looks DELICIOUS!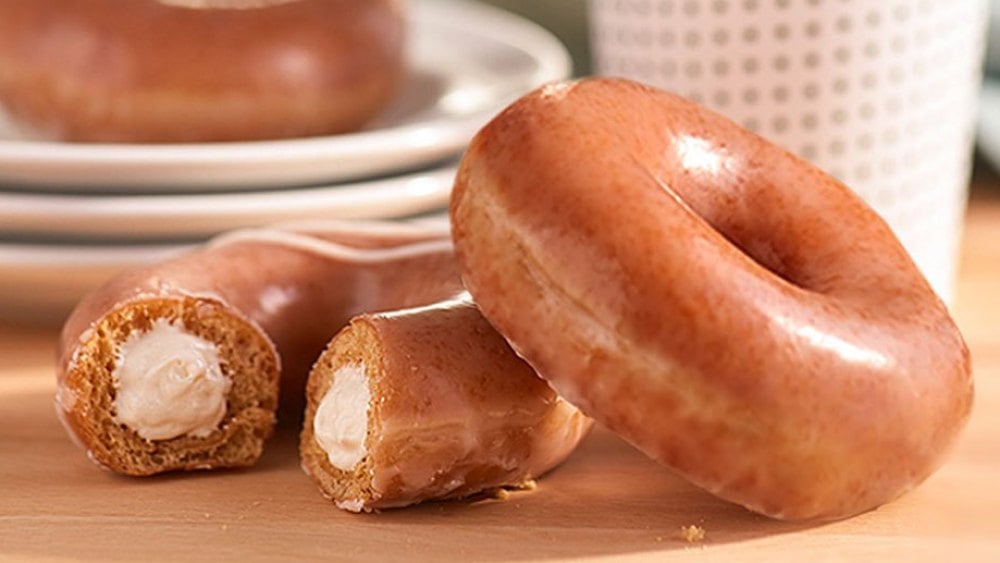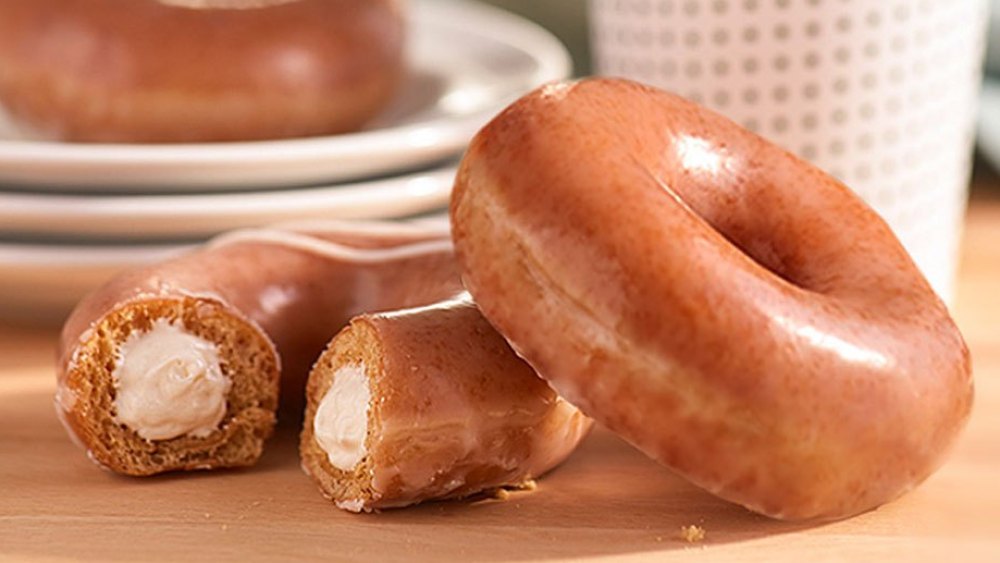 According to reports, your Krispy Kreme purchase also comes with an optional "Pumpkin Spice Purchase Protection" plan. Krispy Kreme chief marketing officer, Dave Skena talks about what a Pumpkin Spice Purchase Protection plan is for.
"Bad pumpkin spice products shouldn't happen to good people," he says. "If you've been impacted by the proliferation of pumpkin spice products that don't make sense, come to Krispy Kreme and we'll make it all better with a free pumpkin spice doughnut."
The Pumpkin Spice Purchase Protection Plan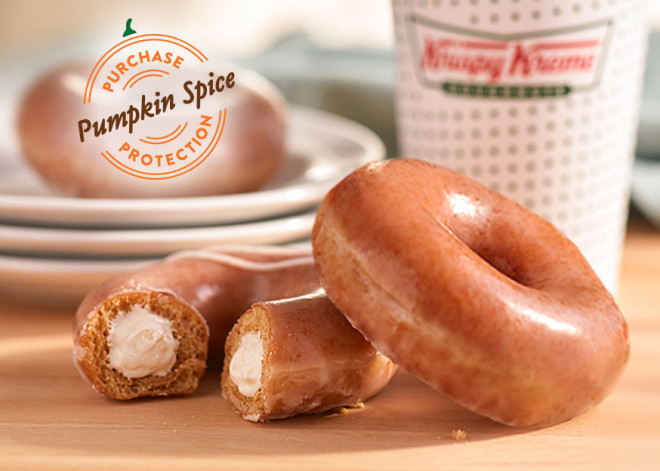 Yes, the protection plan is as real as it gets. It's true that literally anything can be pumpkin spice flavored now. Even SPAM has come out with a real pumpkin spice flavor and people are just losing it. With the Krispy Kreme protection plan, you can trade it ANY pumpkin spice disappointment for a free and better one at participating shops.
Doesn't that sound pretty neat? While these only last for a limited time, fans of Krispy Kreme can expect the Classic Pumpkin Spice Cake Doughnut and Pumpkin Spice Latte now through Thanksgiving.
Watch a taste test review of this doughnut below and give it a try yourself!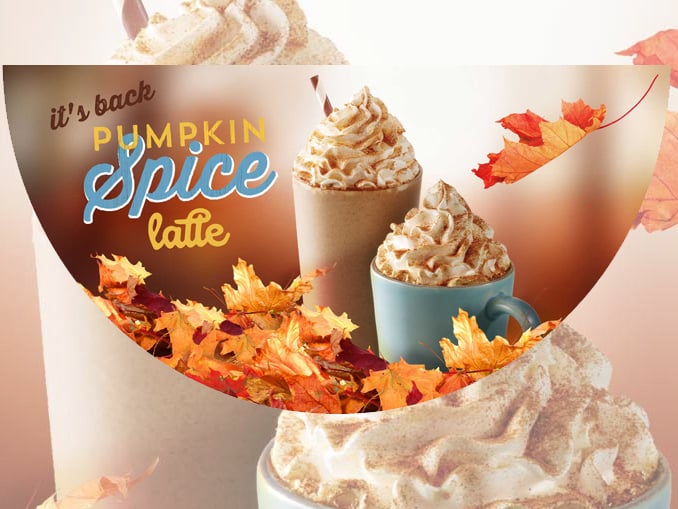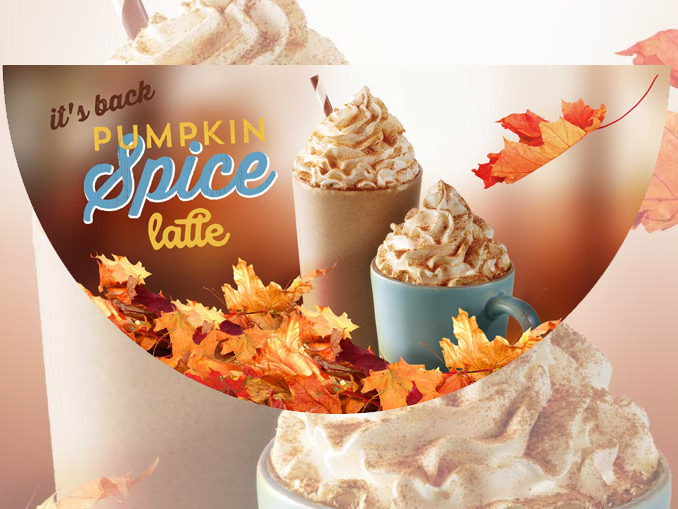 Krispy Kreme has been on the bandwagon of releasing doughnuts with a delicious filling. Recently, Krispy Kreme would release Reese's Lovers Original Filled Doughnuts and Original Filled Birthday Batter Doughnuts. They were on sale for a limited time in July as well.
So, be sure to stop by your nearest Krispy Kreme to get your hands on this doughnut! It'll only be around for a short time and you need this in your life.
Someone has already tried the new doughnut! Take a look at this taste test review to see if you should get it: