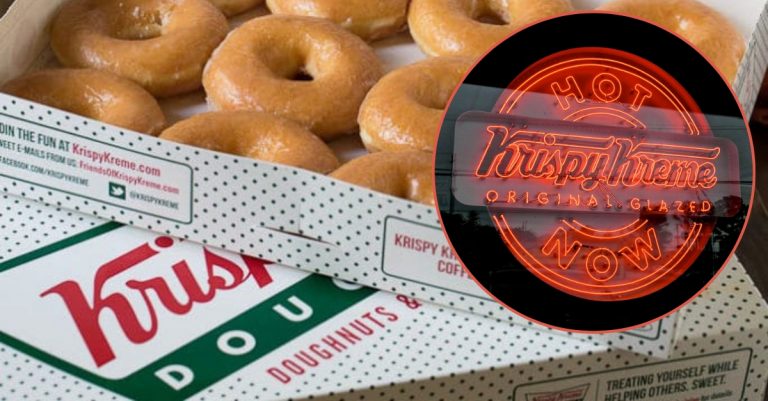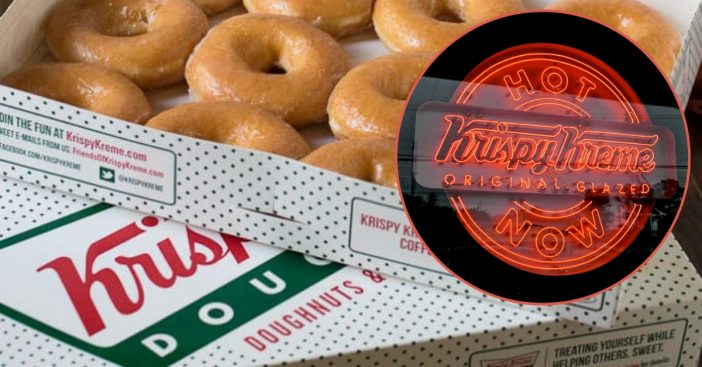 Krispy Kreme doughnuts truly reign supreme over all the doughnuts in the world (sorry, Dunkin', step aside). If you're lucky enough to have Krispy Kreme location nearby, you know that every store has a neon light that lights up when the tray pulls out, all fresh and ready for eating! However, the rumor has been that the neon light stands for a free doughnut should you be lucky enough to witness it.
Based on an actual email from Krispy Kreme's communications team: "The Hot Light signals that donuts are hot and fresh coming off the line, not a free donut. Some shops sometimes offer samples, but that isn't dependent on the Hot Light being on." The truth has been revealed!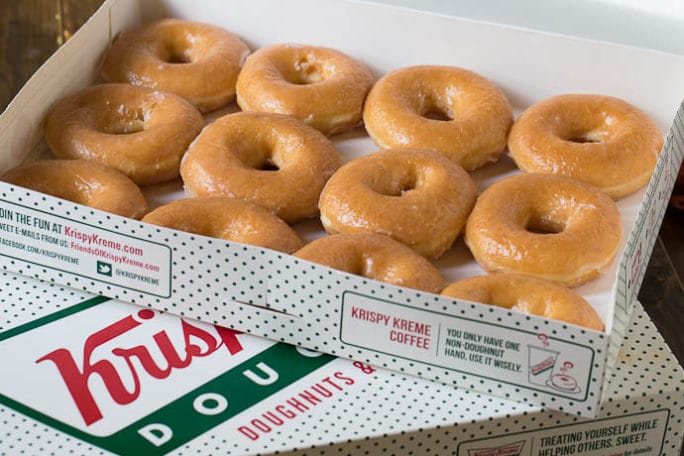 Okay, while this is pretty upsetting news, there is a silver lining to all of this. Because of the fact that Krispy Kreme is a franchise business, meaning many of its locations are run individually, they can actually make their own Hot Lights mean whatever they want! So, there is a glimmer of hope in our glazy doughnut futures.
"There may be groups that continue it at random intervals," the Krispy Kreme communications team said.
With this being said, there might have been Krispy Kreme locations out there that made their Hot Light mean 'free doughnuts', but we can't say for sure. We're just hoping that other locations follow suit and make this a thing because, well, hot, fresh, and free doughnuts? Sign us up!
Krispy Kreme has also ventured into the technological world and has their own app called the Hot Light app. This means you'll know when hot, fresh doughnuts have just been pulled out of the oven at your nearby Krispy Kreme location, so you won't even have to get off your couch in order to know! How's that for a life hack?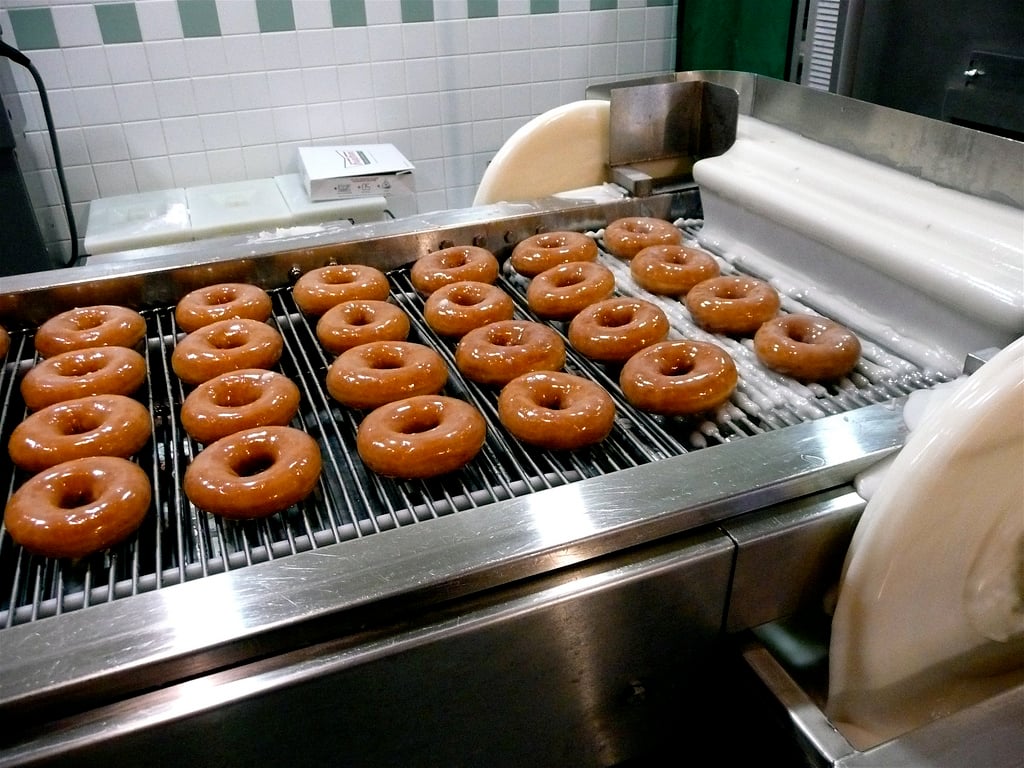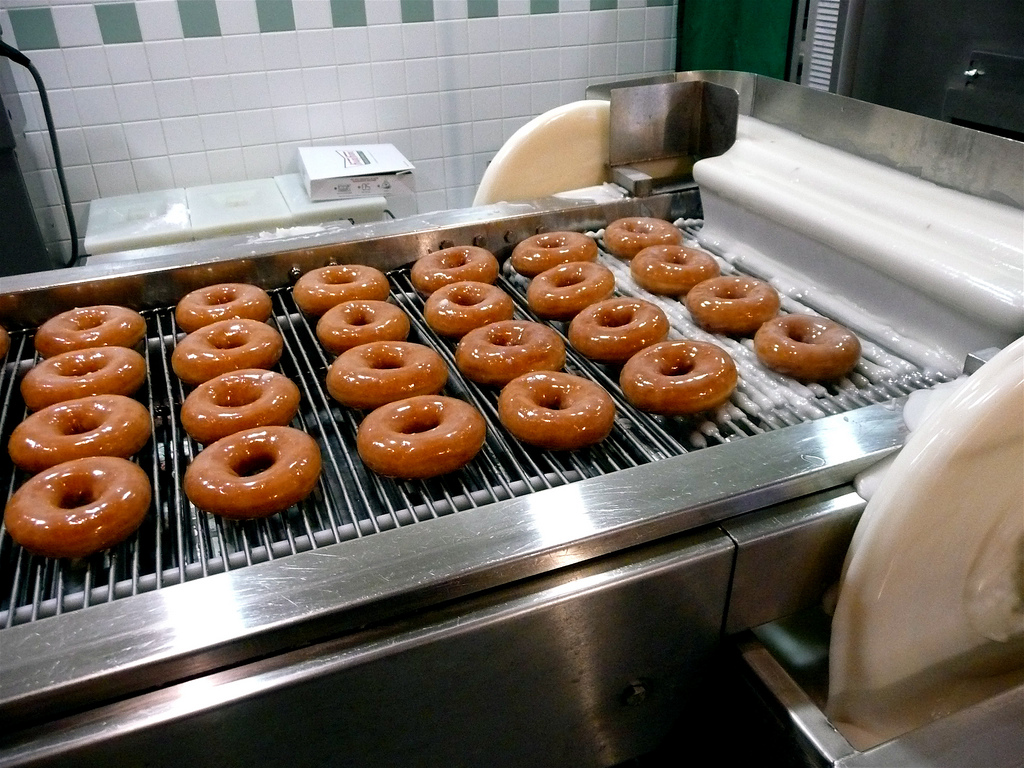 This isn't the first time that Krispy Kreme has been around the rumor mill. According to Food and Wine, the Elusive Doughnut Burger is a real thing and not just made up. It's basically mayonnaise slathered between two Krispy Kreme doughnuts and apparently, it's amazing. But a shop in Ansonia, CT puts their own twist on the meal, replacing the mayo with American cheese, bacon, a beef patty, and a fried egg.
You can also make your own DIY doughnut burger with pretty much any type of fast food burger, if you're brave enough.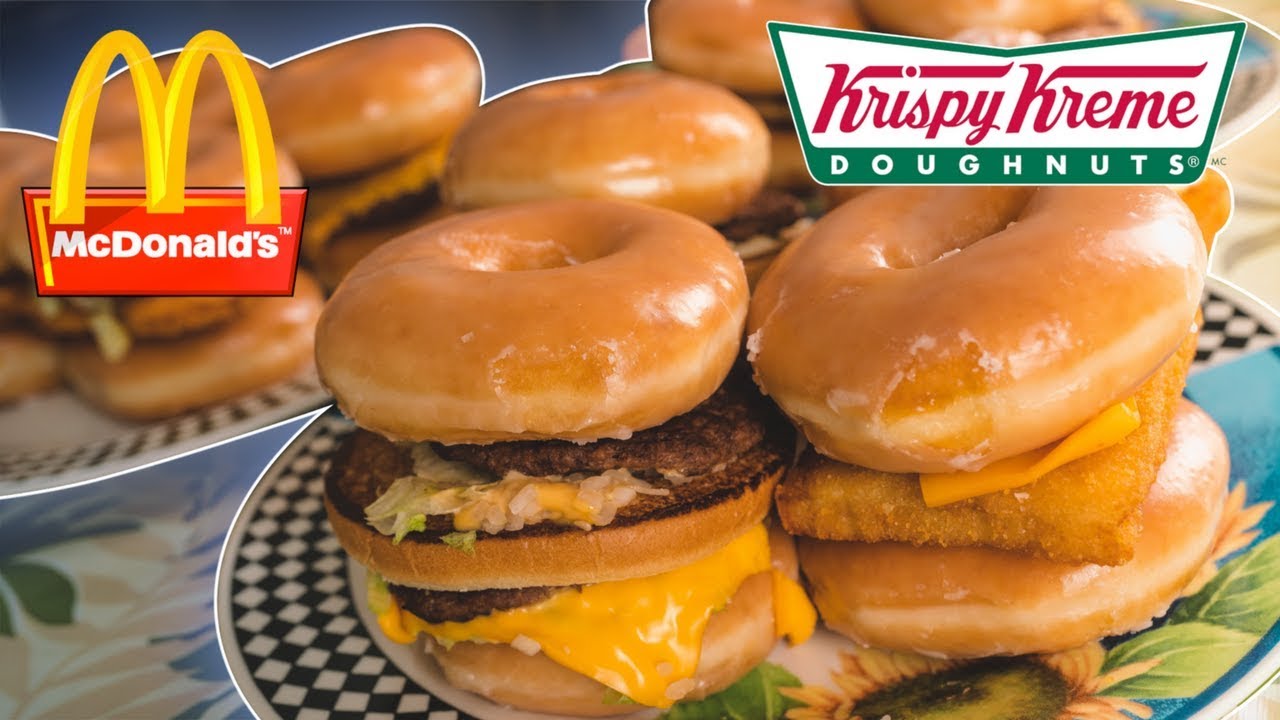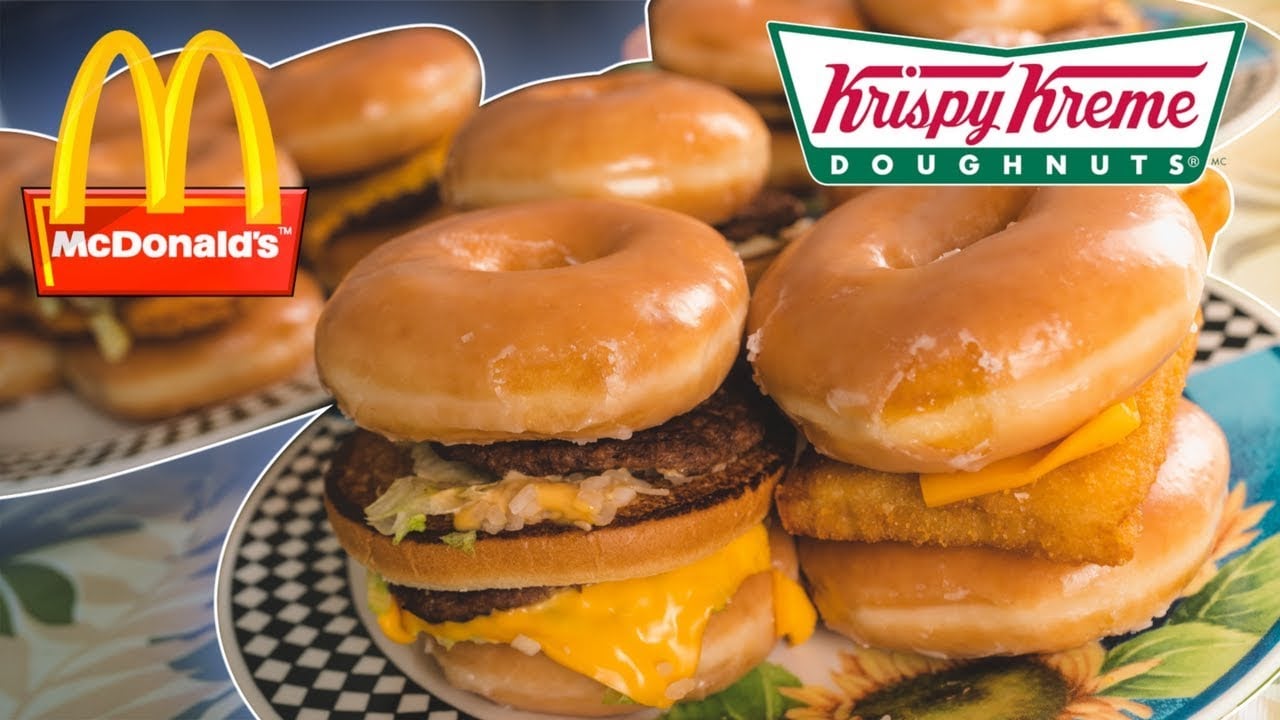 Be sure to SHARE this article if you love Krispy Kreme doughnuts!
Check out the video below to see the Hot Light oven action in real time!