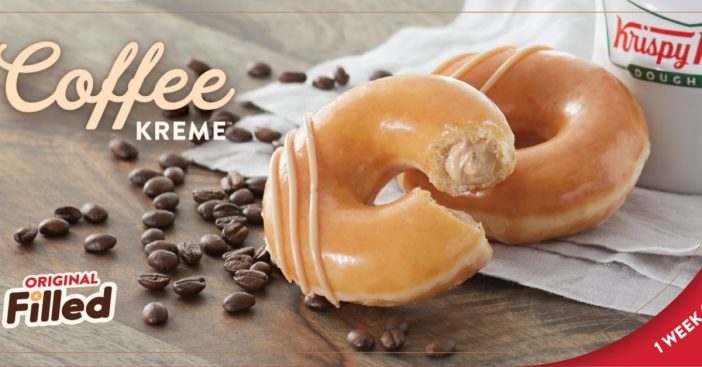 Krispy Kreme is releasing doughnuts will coffee-flavor cream filling in light of National Coffee Day.

You will be able to purchase this limited-time menu item from September 23rd to September 29th.

Find out about some other National Coffee Day deals going on!
National Coffee Day is just around the corner on September 29th. Many places such as Dunkin' Donuts participate on this day by giving away some sort of free coffee. Even Krispy Kreme is getting into the spirit! From September 23rd to September 29th, Krispy Kreme will be selling doughnuts filled with coffee-flavored cream.
The chain will also be offering a free Original Glazed Doughnut and a free small brewed coffee. The best part? There's no gimmick here, or purchase necessary. Be sure to grab this freebie on September 29th!
These doughnuts with coffee-flavored cream look delicious!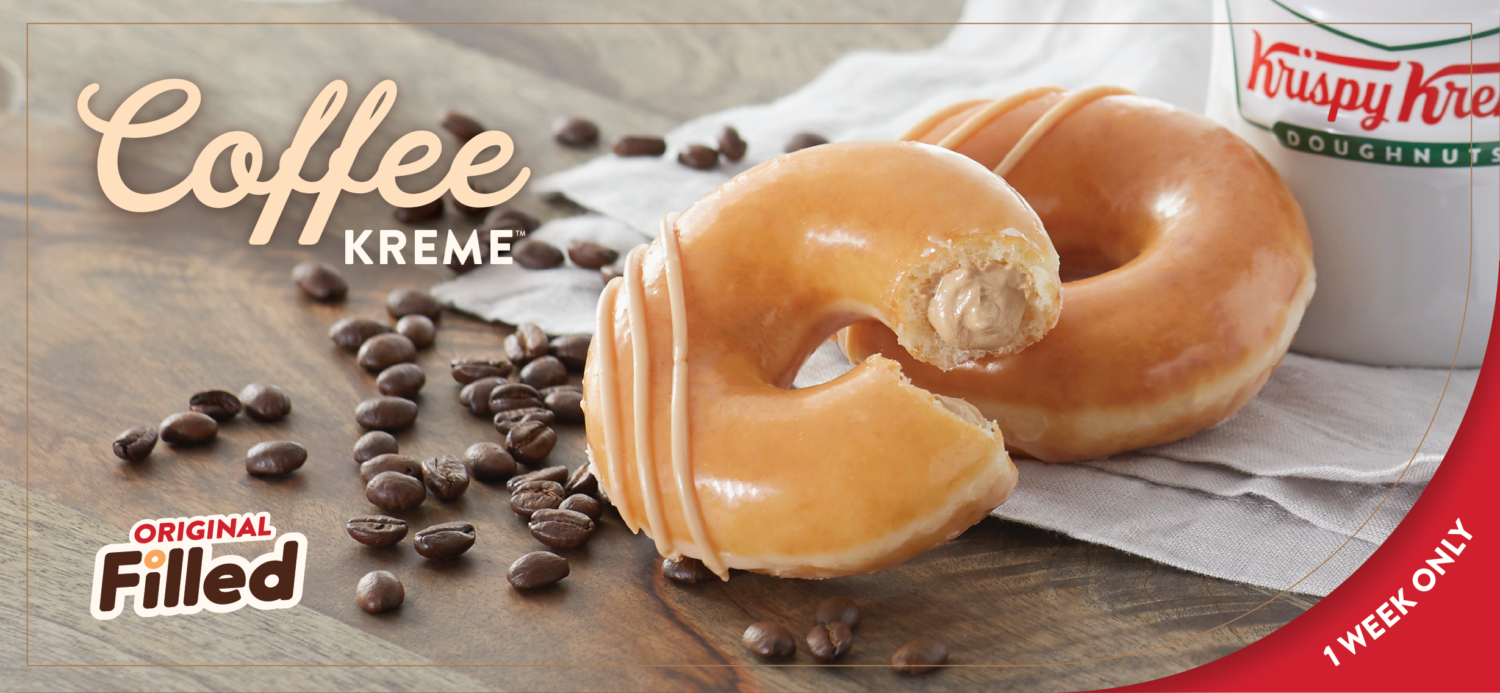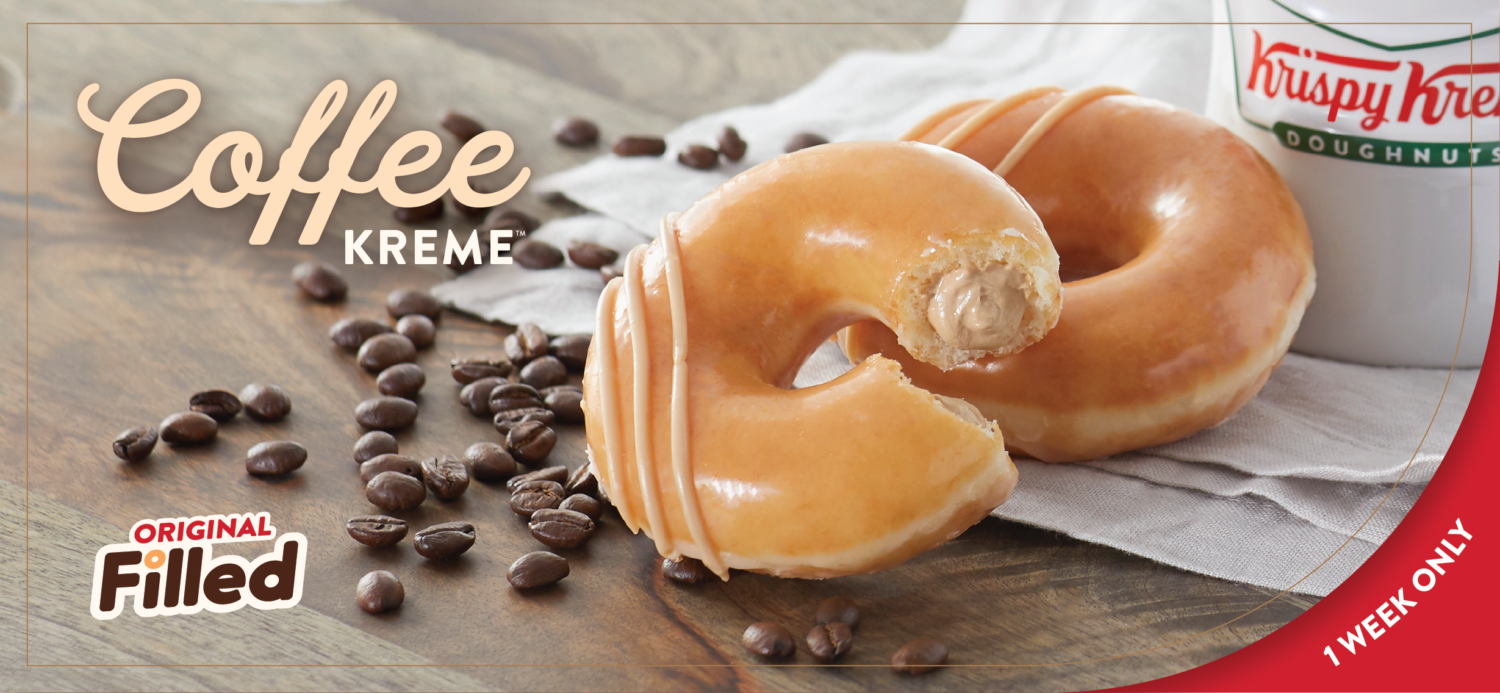 Dave Skena, chief marketing officer for Krispy Kreme Doughnut Corporation releases a statement on the new limited-time menu item. "We not only have the best doughnuts, we have the best coffee," he says. "And in honor of National Coffee Day you can get a free coffee and a free doughnut at Krispy Kreme, because you know what else we have … the best customers."
Additionally, a customer favorite came back for a limited time (today is actually the LAST DAY to get it!) The last day to get the seasonal Pumpkin Spice Original Glazed Doughnuts and the Pumpkin Spice Latte, you can get them TODAY ONLY 9/22!
Additional National Coffee Day offers
#PumpkinSpice, we love you a latte! 😉 Add some Pumpkin Spice #OriginalGlazed to your order! 🎃🍩 Through Sunday 9/22! Participating shops and more info at https://t.co/uDV00tUUWE. #KrispyKreme #PumpkinSpiceLatte pic.twitter.com/fVMhFkipI0

— Krispy Kreme (@krispykreme) September 18, 2019
Looking for some other great National Coffee Day deals? We have some right here for you that you can utilize when September 29th rolls around. Cumberland Farms is allowing customers to grab a free hot or iced coffee in any size. All you have to do is text FREECOFFEE to 64827, and you'll receive a coupon to redeem the offer. Flavor shots, creamers, and other sweeteners are also included!
At Dunkin' Donuts, if you buy one hot coffee at any participating location, you'll get a second one for free. At 7-Eleven, you can grab any size of coffee ALL DAY for just $1 at participating locations. To get this offer, just download the 7-Eleven Rewards app!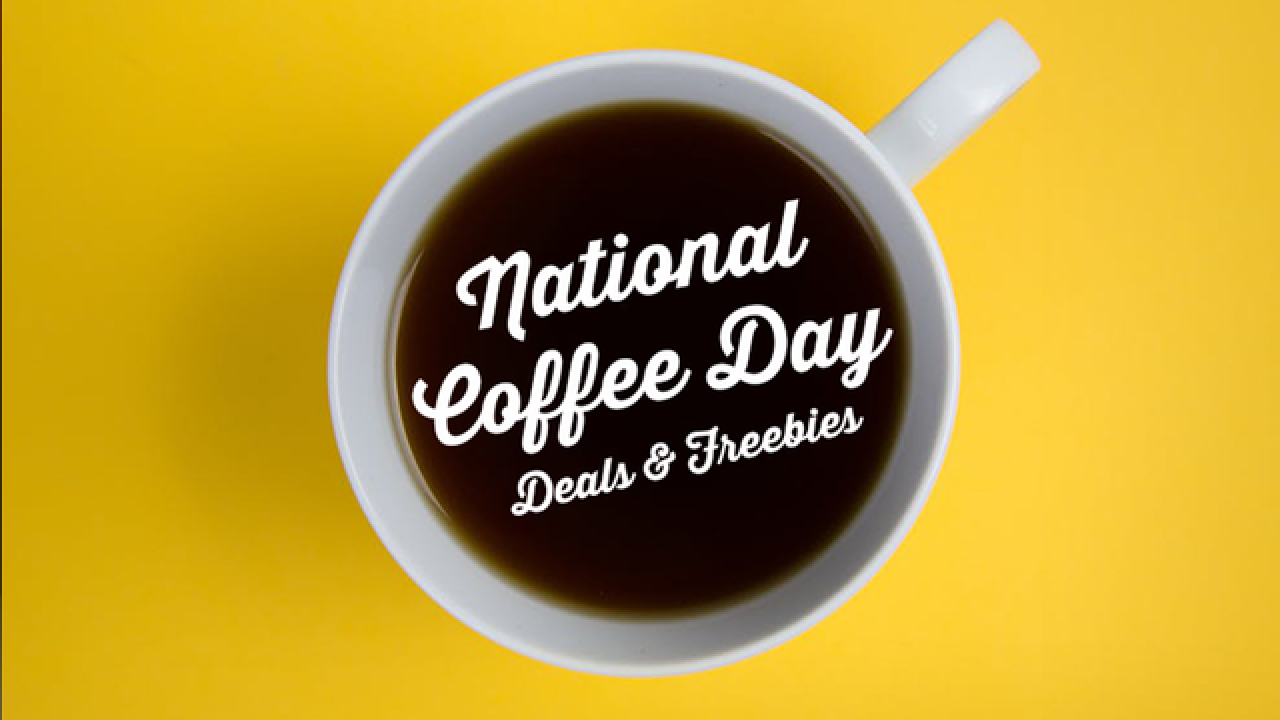 Do you love coffee as much as I do? Check out these 9 amazing facts about coffee you may or my not know!