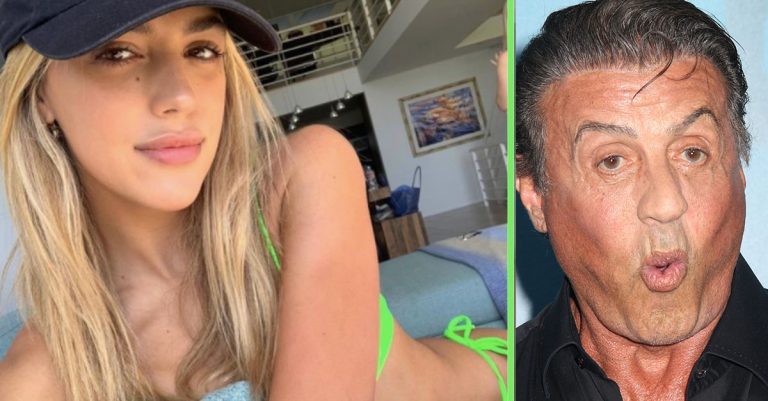 Updated : 5/31/2021
Sylvester Stallone shares three daughters with his wife, Jennifer Flavin, including Sophia, Sistine, and Scarlet. Sistine, in particular, has shown off her stunning curves in a new photo to her Instagram story, flaunting a racy bikini. Also in the photo was her sister, Scarlet, and their close friend, Maya Bragg. They were all flaunting swimsuits, but Sistine stole the show in her bikini.
Sistine chose to censor her face in this photo, placing the phone strategically in front of her face. Maya posed with a cute 'duck face' while Scarlet flashed a cute smile. The sisters often keep fans interactive with their social media by posting family activities on their Instagram, sometimes including their famous parents as well.
Sistine stuns in racy bikini next to her sister and friend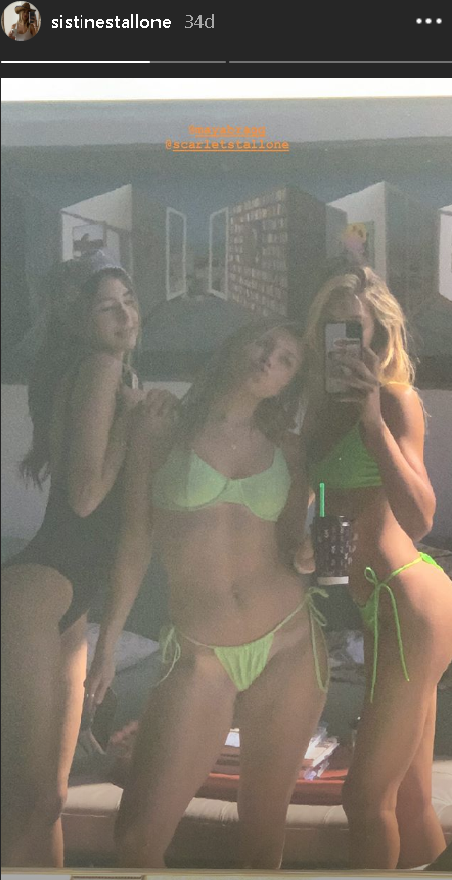 The girls' famous parents recently celebrated their 23rd wedding anniversary. The couple's relationship did not come easy either. According to Wikipedia, Stallone ended his original relationship with Jennifer back in 1994 through FedEx. This was after he finds out his former engagement, model Janice Dickinson, gives birth to his son. However, they later split when Stallone finds out he is actually not the father. By 1995, Stallone has a brief engagement to model Angie Everhart before rekindling his relationship with Jennifer.
View this post on Instagram
In total, Stallone has been married three times. But, it seems like things are really working out between the two this time around!
RELATED: Sylvester Stallone Shares Thoughts On 'Cliffhanger' Remake: "Hang In There"
View this post on Instagram

In other Stallone family news, Scarlet recently celebrated her 18th birthday! Dad Sylvester Stallone posted a sweet throwback photo in honor of his little girls' birthday. "Look who grew up so fast! Happy 18th birthday SCARLET!" he writes alongside the throwback photo. If you scroll in the photo manage post below, there will also be a recent photo of Scarlet looking all grown up.
View this post on Instagram

What do you guys think of Sistine's bikini photo? We think she looks great! So does Scarlet, and their friend, Maya.
View this post on Instagram

RELATED: Sylvester Stallone Finally Says Which 'Rocky' Movie Is His Favorite