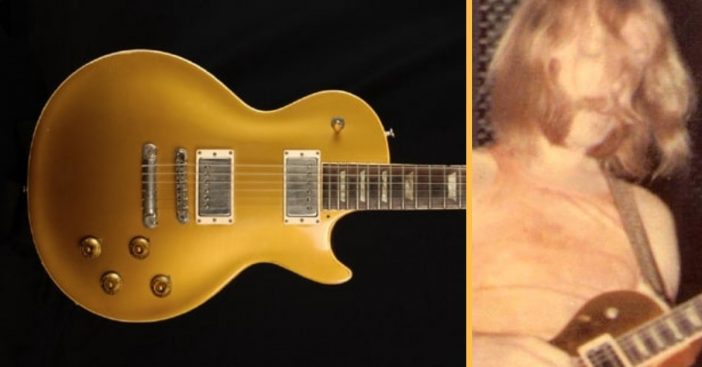 The gold-topped guitar played by Duane Allman in the song "Layla" recently broke a record. It was sold in an auction for $1.25 million. While the owner wants to remain anonymous, they are letting The Big House Museum continue to display the guitar for fans every so often. This is big news for Allman Brothers fans!
The director of The Big House Museum, Richard Brent, said, "It was the first time that a refinished guitar sold for that much money. I don't think anybody expected that. … The history of it is what sold it." It certainly broke some records at the auction house being sold for that much money!
Photo of the $1.25 million gold-topped guitar named "Layla"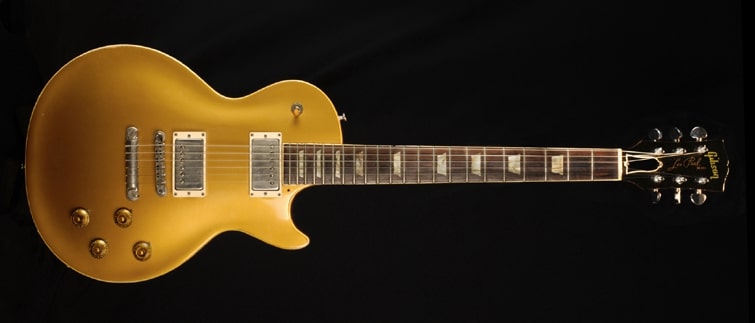 They call the guitar "Layla" and it has been on display at the band's museum. Duane Allman played the guitar on the first two Allman Brothers records. The first record is called "Allman Brothers" and the other is called "Idlewild South". He also played it in "Loan Me a Dime" with Boz Scaggs.
When Duane played "Layla" it was one of the last times he used the guitar. After that, he traded it in for a cherry-burst Les Paul. It was then owned by Scott Lamar before it was sold in the auction. Scott bought it for only $475 in 1977 for a shell of it. It was missing a lot of parts, but he refurbished it into the incredible gold-topped version.
The guitar has been refurbished three times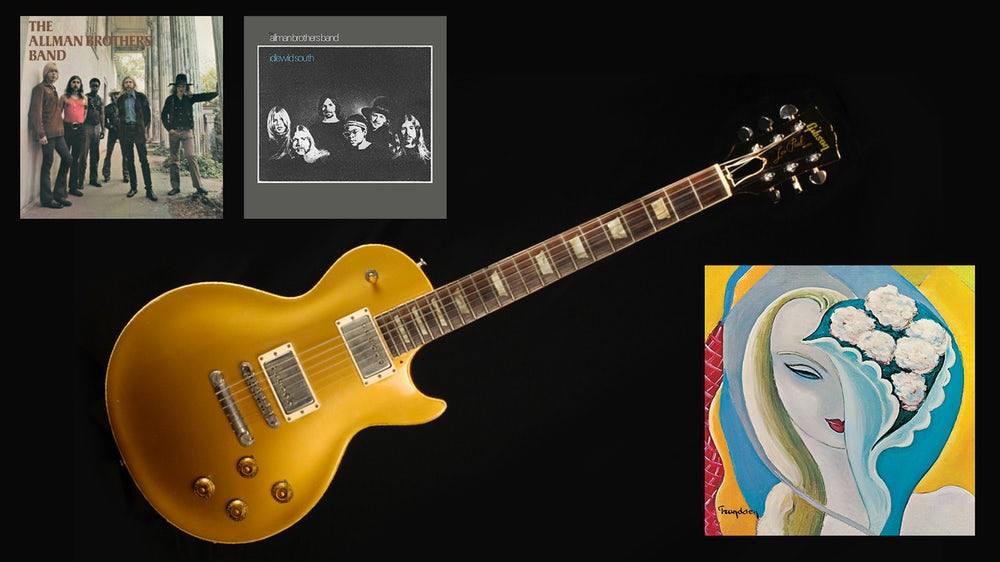 The guitar has actually been refurbished three times over the years. The new owner has agreed to share it with the museum. The museum will be allowed to display it every other six months. That is great news. What a generous owner to still let other people enjoy the look of the guitar in the museum.
"It will be coming back to The Big House in late November," Brent said. "We couldn't ask for more than that." In conclusion, what do you think about the guitar? It would be so cool to own something like that!
Gregg Allman passed away at only 69 years old.