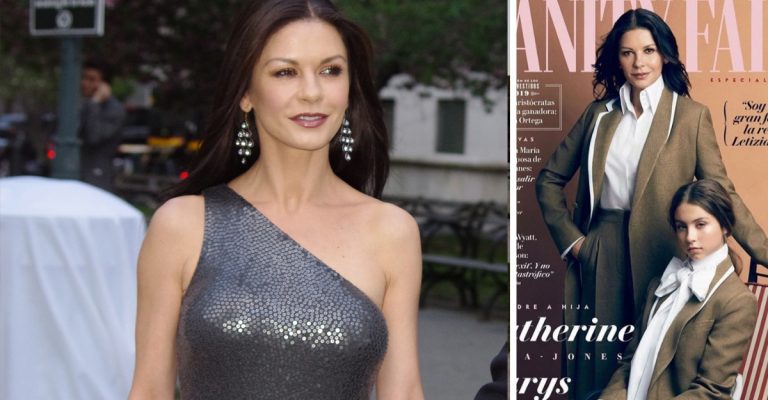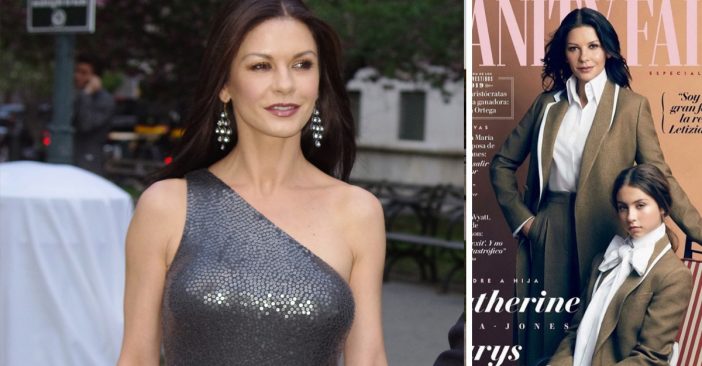 Catherine Zeta-Jones and her lookalike daughter, Carys posed together on a recent cover of Vanity Fair. The two appear in matching outfits, which point out their resemblance even further. Catherine is currently 49 while Carys is only 16 years old.
Both have dark hair and striking features. They are wearing matching Fendi jackets with white shirts on the cover of the popular magazine. It appears both of them have an interest in fashion, as they recently attended fashion shows in Rome, Italy together as well.
The mother-daughter duo look stunning in matching outfits on the cover of Vanity Fair
They were featured on the cover of Vanity Fair Spain's September issue. In a translation, the interviewer asks Catherine about the pressure she feels to be perfect as she approaches her 50th birthday. According to Yahoo, Catherine responded, "Your exterior is an extension of what you have inside. I am very happy with the person I am now. Satisfaction is something very beautiful."
Carys opened up about what she's learned from her famous parents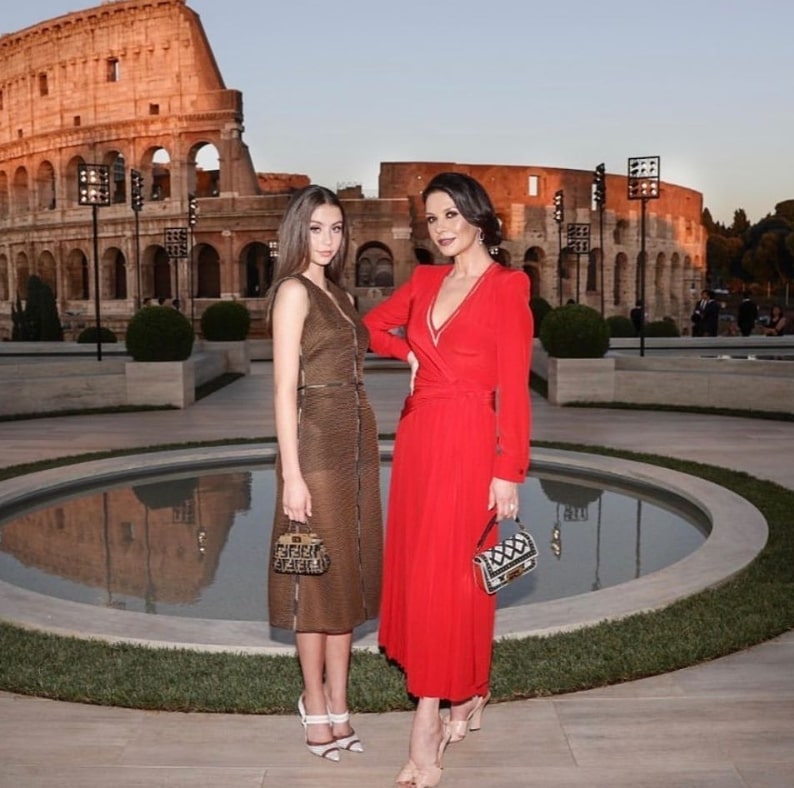 Carys also opened up about her famous parents. Her father is Catherine's husband and actor Michael Douglas. Carys said she always knew where the paparazzi was and how to avoid them, even as a young child. She also learned about fame.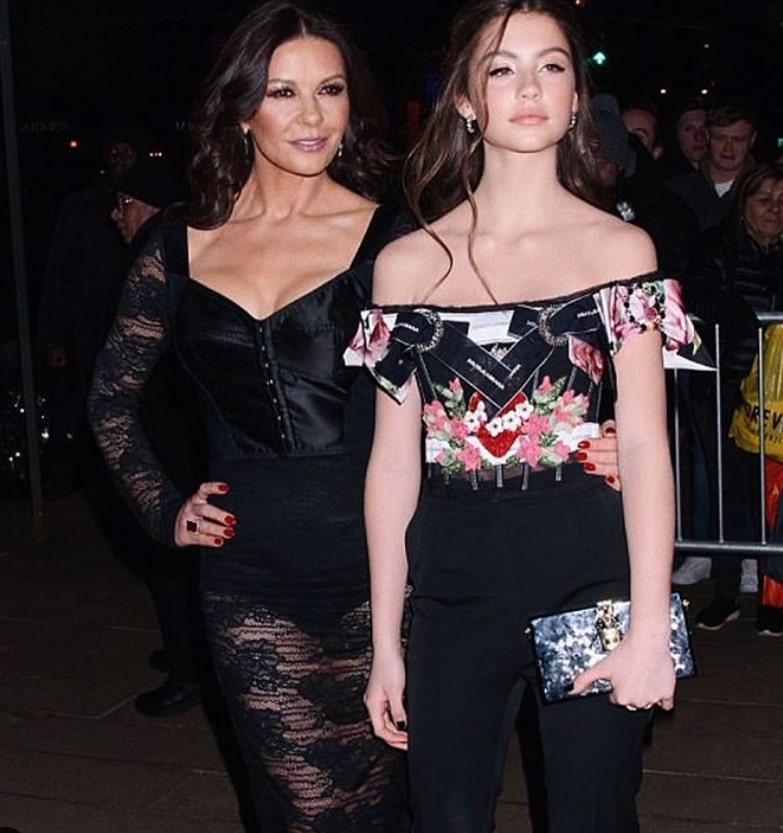 Carys said, "From the fame of my parents I have learned the importance of being true to oneself and to keep our feet on the ground." It seems her parents have given her some great advice over the years! We can't wait to see what Carys does as she gets older. Perhaps she will keep modeling on covers like Vanity Fair.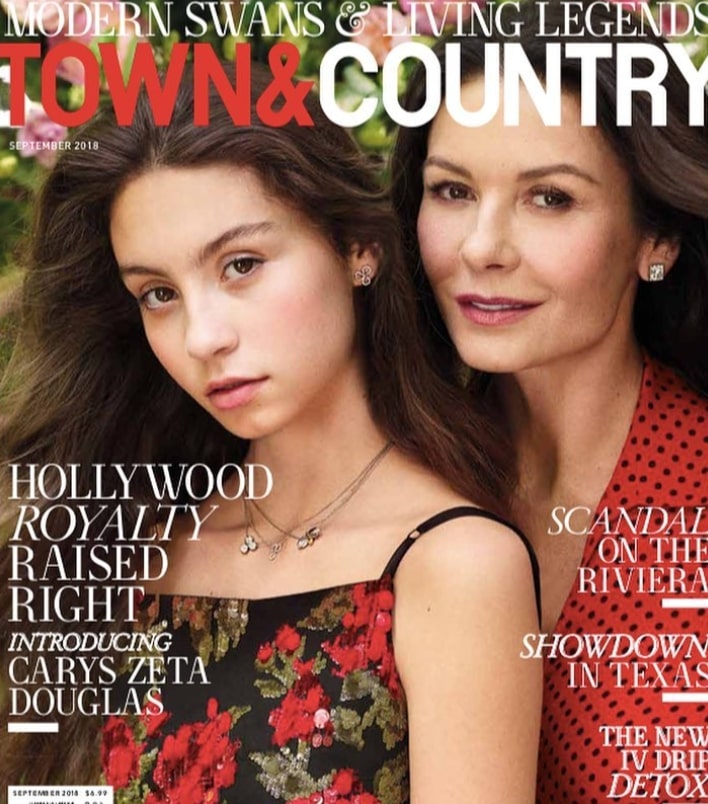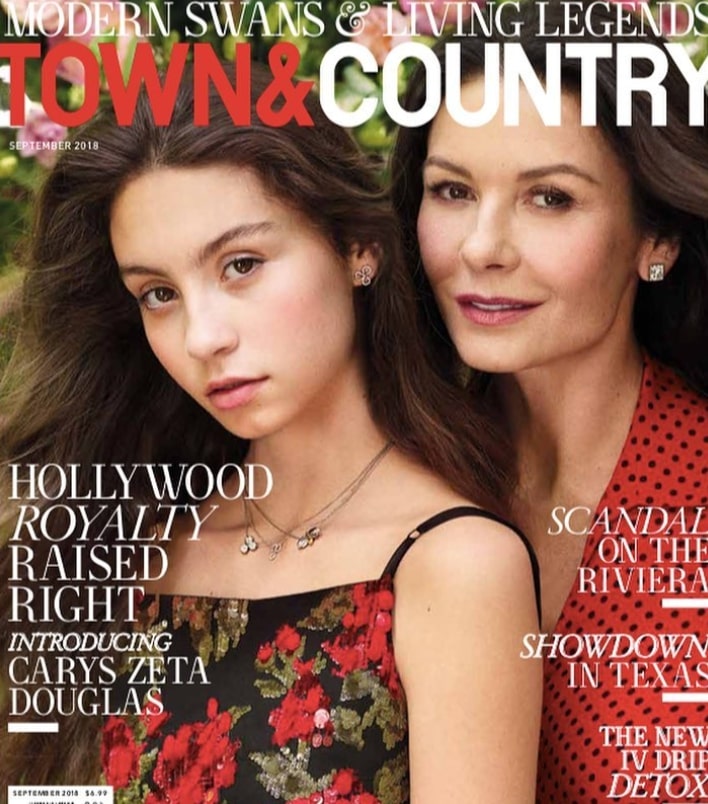 Last year, Catherine and Carys also appeared on another magazine cover together. It was the Town & Country September issue. Do you remember seeing it? What do you think about their new cover of Vanity Fair?
Carys can sing too!