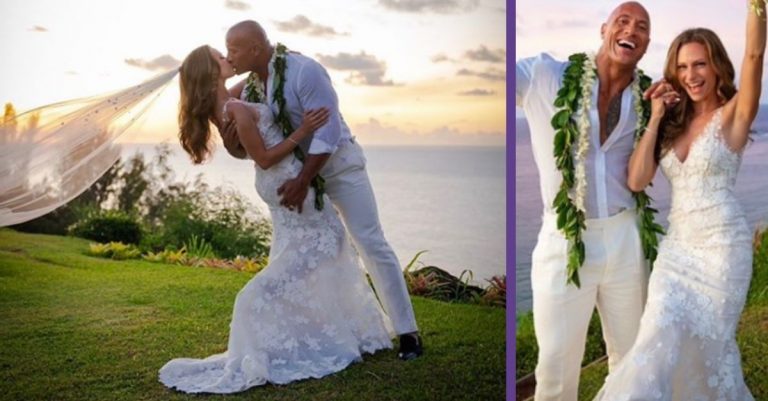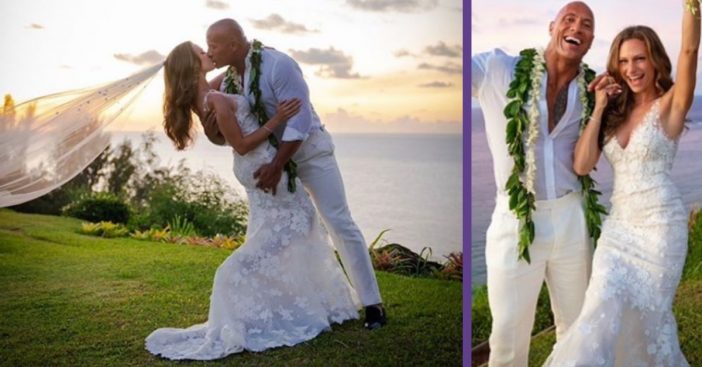 Dwayne 'The Rock' Johnson marries Lauren Hashian in a private Hawaii wedding.

Many celebrities we all know and love send their congratulations and well wishes to the newlyweds.

They have been putting off wedding plans due to having two kids of their own. 
Looks like Dwayne 'The Rock' Johnson just tied the knot! The Hobbs & Shaw actor just made it official with Lauren Hashian along the gorgeous waters of Hawaii. He posts a photo to his Instagram, letting all of his followers know about the exciting news.
"We do. August 18th, 2019.Hawaii. Pōmaikaʻi (blessed)," he writes in the Instagram caption. Hashian, who is 34, wore a stunning, form-fitting lace gown with a v-neck front. The pair look so happy together!
Everyone congratulates Dwayne Johnson and Lauren Hashian in their newest chapter of life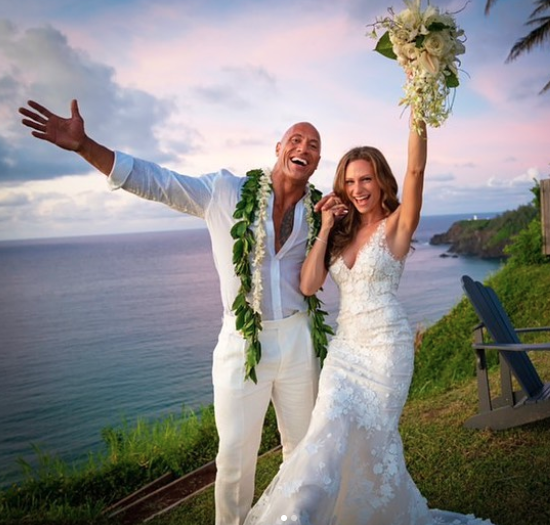 For the occasion, Johnson wore a white button-down shirt, with a number of buttons undone, and off-white pants. He added the leis for a little Hawaiian accessory! The two met in Boston on the set of his movie The Game Plan. They have two daughters together, Jasmine, 3 and Tiana, 1.
Everyone has been wishing them 'congratulations' in the comment section of the photos. Many celebrities from Jack Black, to Kevin Hart, to Halle Berry are making sure to wish the couple wedded bliss!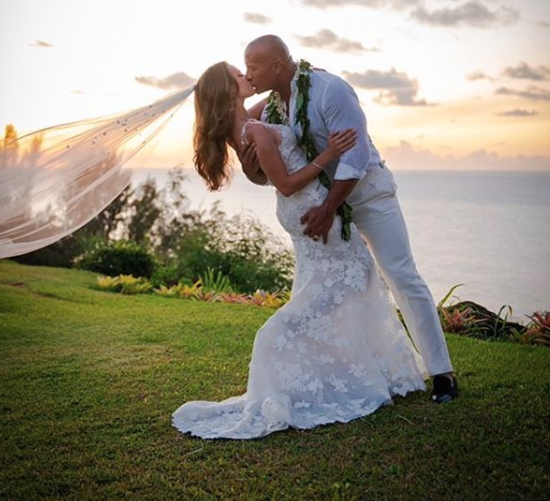 Of course, the fans did not shy away from congratulating the couple either! "Add husband to his growing list of roles/accomplishments," someone says in the comments.
"Imagine being married to the rock😭" sometimes else chimes in. Can you imagine that? Many fans even tagged their significant other saying, "We have the same anniversary as The Rock!"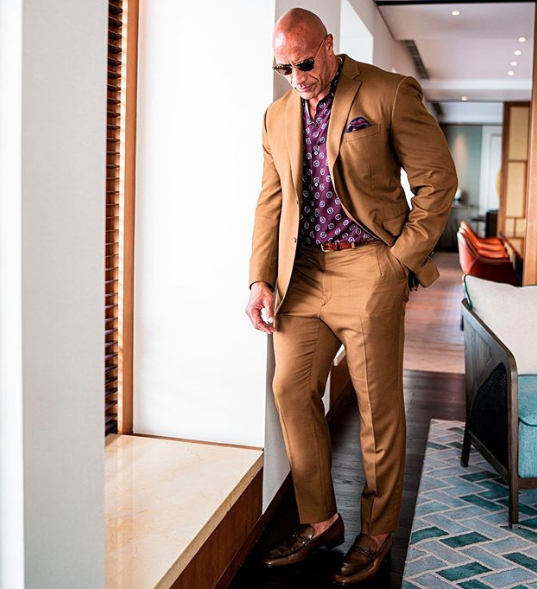 Why the pair would wait so long to marry… from Johnson himself
According to Johnson himself, people have been asking when the wedding celebration is going to take place for a while now! He says that Lauren's pregnancies have been postponing their wedding plans. "Mama [doesn't want] to take pictures being pregnant in a wedding dress," he notes. And we don't blame her! Despite being so busy with work, Johnson days remain loyal to his family first and foremost.
"I've got a lot of things happening in my life, and I've been so lucky and fortunate to be blessed with a lot of things. The relationship part to me is my most prized thing. The people in my life. I've learned the power that we have to make other people happy and content in a relationship," he says. "And I have the love of my life, Lauren… I wake up every day so grateful and so thankful that I have someone like that, someone that you can walk through this world with."
Congratulations to the happy couple!