Judy and Jerry Griffin are currently celebrating the 50th anniversary of Woodstock '69 with a surprise cake from their family! They originally met at Woodstock and the cake actually features a photo of them from that day. Not only are they celebrating the 50th anniversary of Woodstock, but they are also celebrating their own 50th anniversary.
Their friends and family surprise them with a 50th-anniversary cake, which can be seen below. The Griffins are both 72 now and remember the festival fondly.
The couple who met at Woodstock recalls exactly when they meet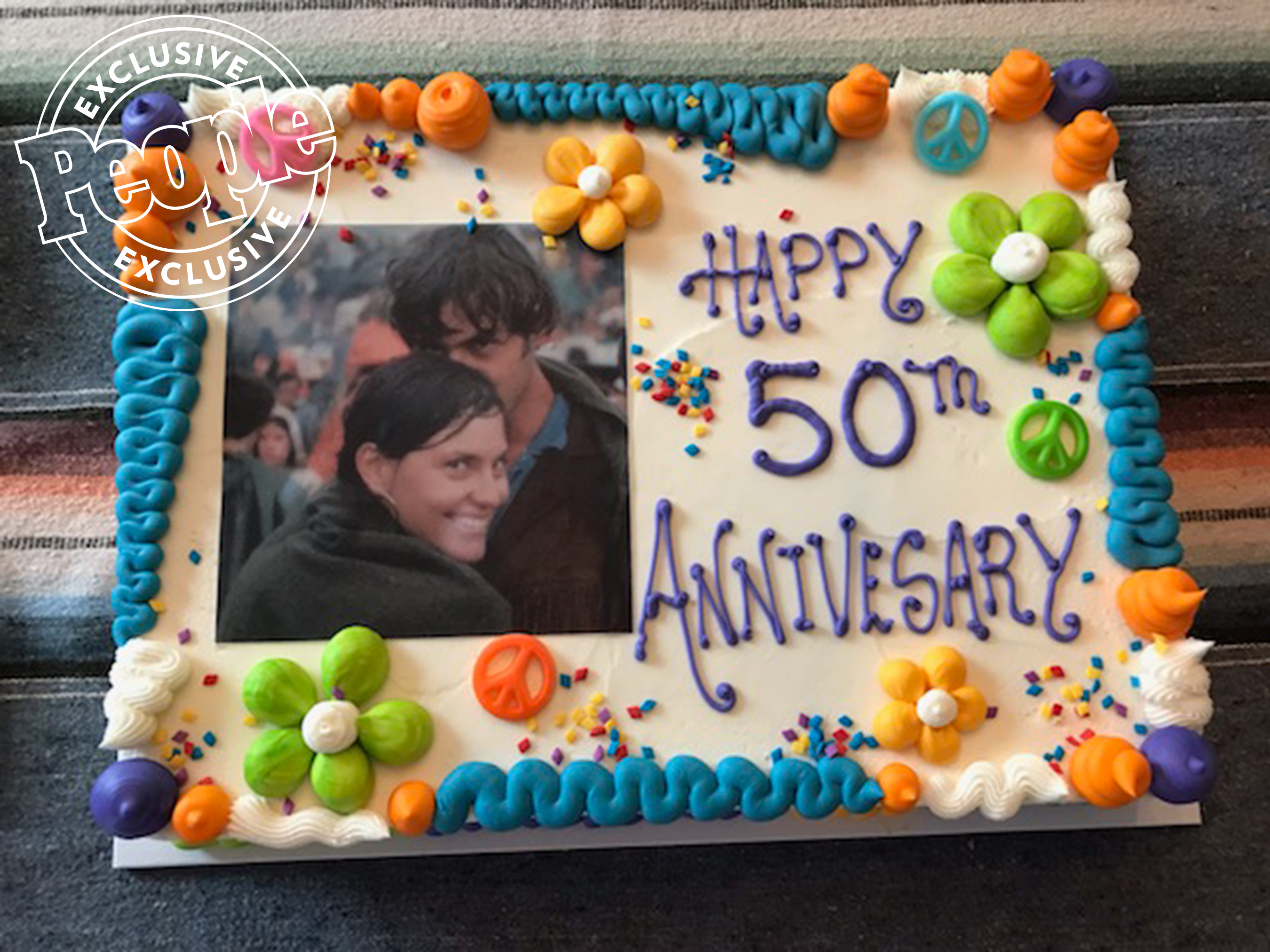 "Our kids surprised us with this wonderful cake," Judy says to PEOPLE. The writing on the cake reads, "Happy 50th Anniversary!" and features that adorable photo of the couple at the original Woodstock festival.
"I was just thinking, 'Damn, now we can't go,' and we were dying to," Judy recalls when her car breaks down on the way to Woodstock and ends up hitchhiking. "Then Jerry and his friends pulled up. I stuck my head in and I saw that there was a woman in the car. I'd never hitchhiked before, but I figured, 'Well, since there was a woman, it was fairly safe, and I probably should just get in the car.' "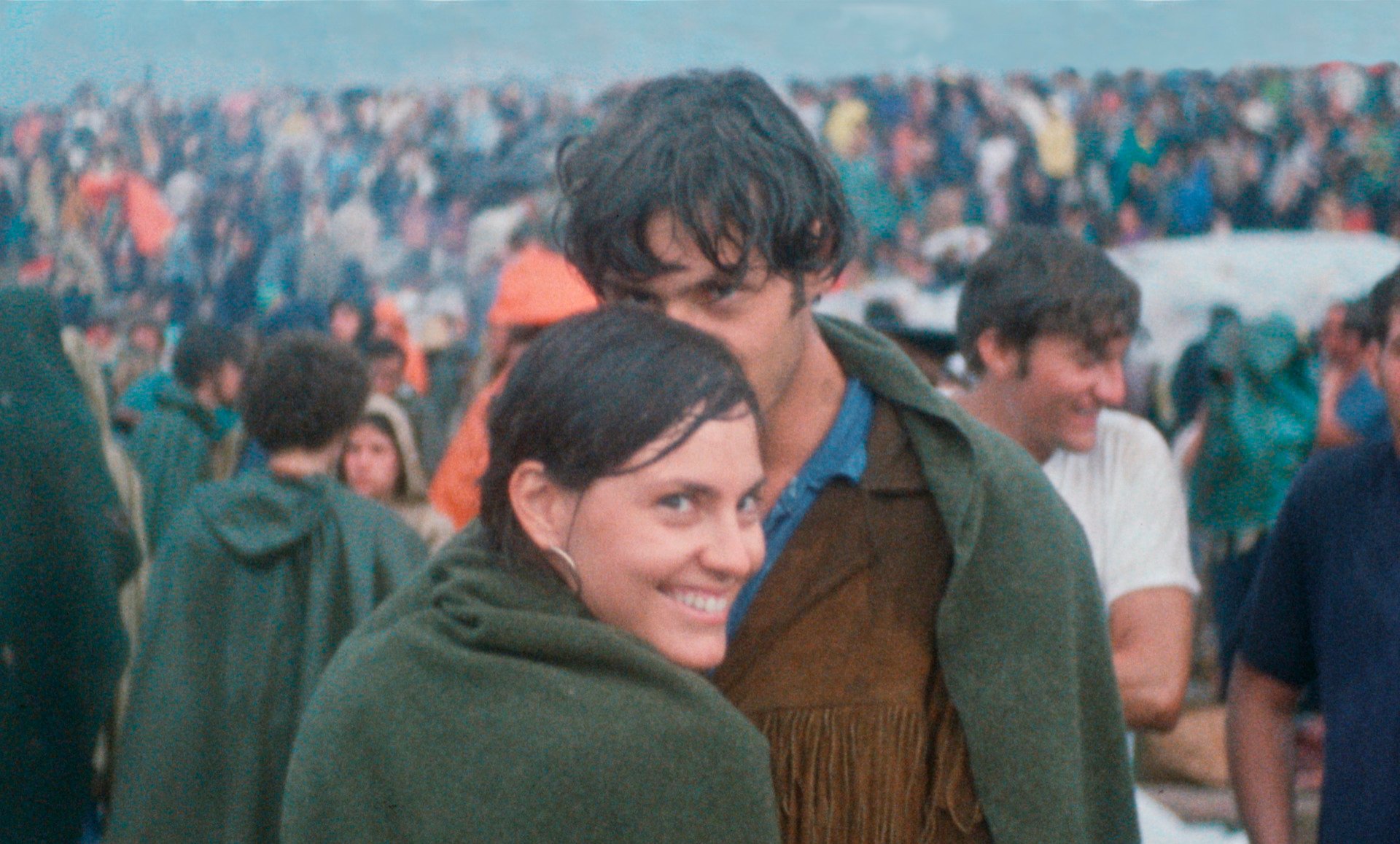 The couple has been together ever since. The two just found out that their iconic photo was featured in a new PBS documentary Woodstock: Three Days that Defined a Generation. 
"We both had cameras, but neither of us took any pictures," Jerry recalls about that day. "For 50 years we've been looking for a picture of ourselves, and out of the blue one shows up. We'd known each other less than 48 hours when that was taken."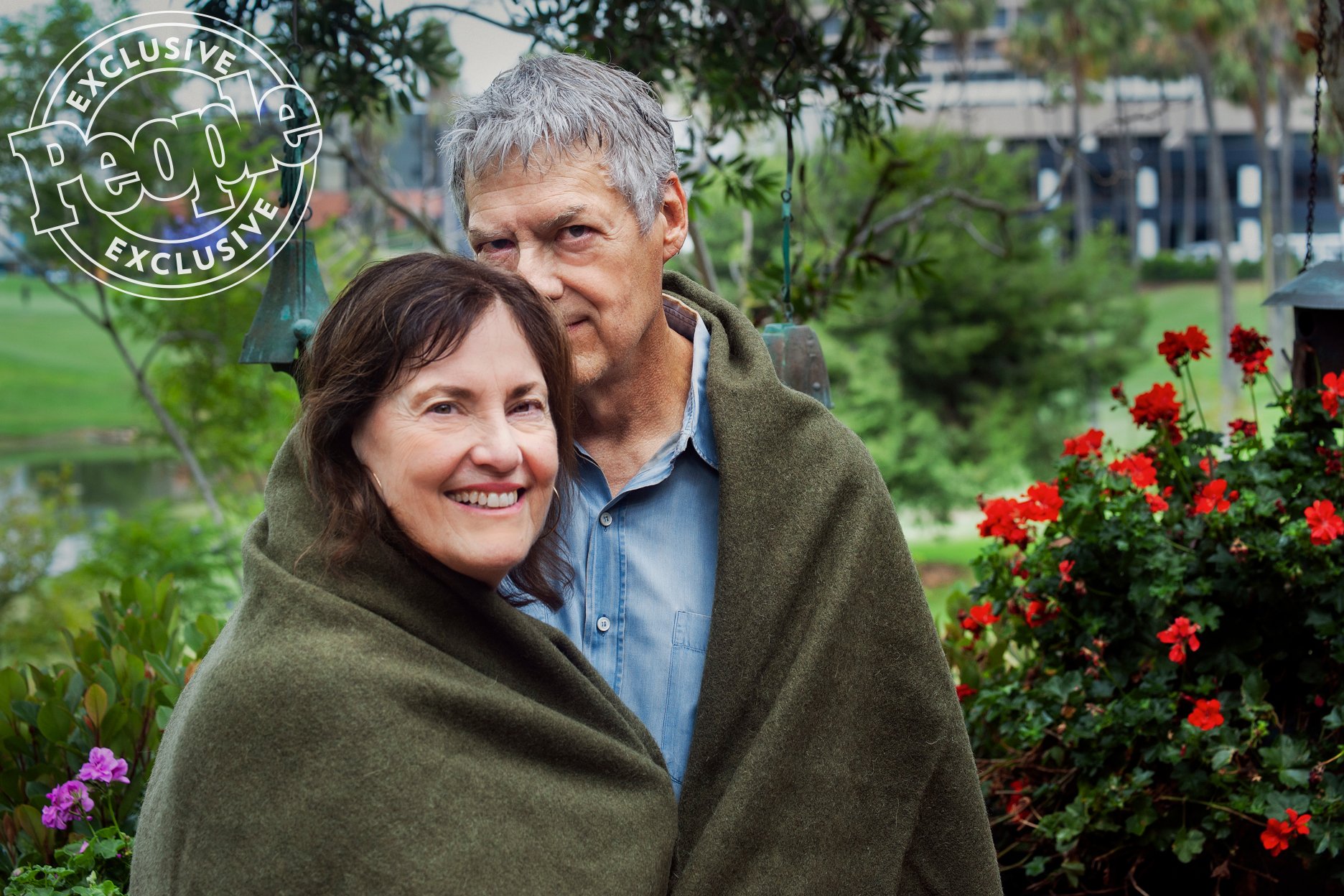 The couple recalls the exact day and when that photo was taken. "There was that giant rainstorm on Sunday and after the rain, or during some part of the rain, we were standing up," Judy says. "I have no recollection of it whatsoever, but I guess there were people photographing the crowd. And we were standing there and they must've taken our pictures."
Jerry says he has no recollection of anyone taking that photo, but he does remember where they were and what the day was like. What a beautiful story to look back on!