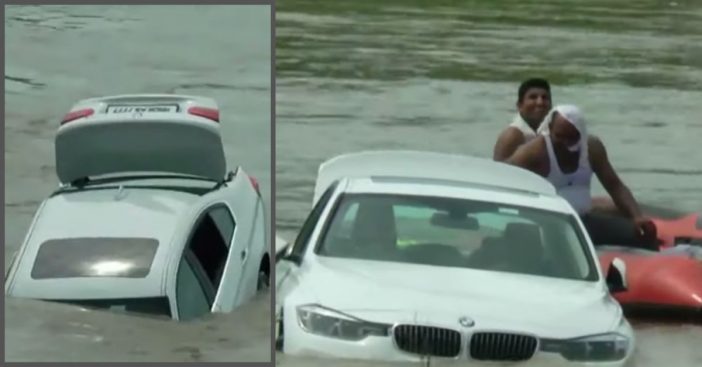 One young man who was gifted a BMW wasn't so gracious about the gesture! He allegedly receives the BMW as a gift from his parents. The young driver, by the name of Akash, apparently drives the BMW into a river because he wanted a Jaguar instead. He got upset that his parents got him a BMW and it was too small for him and his friends.
The car was eventually pulled out of the river using a crane. Akash drove the BMW into the water and jumps out of the car just before it reaches deeper water. Locals, located in India, who were overlooking the situation also helped him to safety.
Akash drives the BMW into the river… see the photos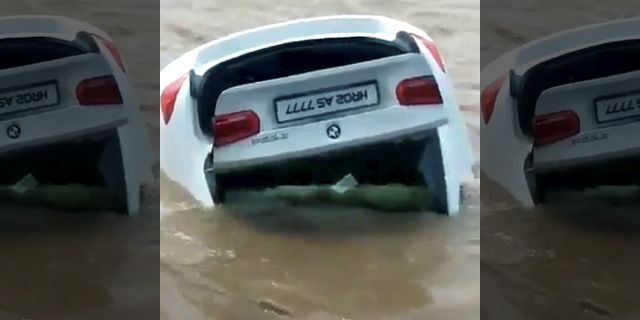 A police official spoke on behalf of the situation and his experience with this young driver. "The youth was arrogant and kept insisting that he be given a Jaguar as a BMW is a little small for him and his friends inside. We would do a preliminary investigation but this seems to be a personal matter. We will proceed according to the law," the official says.
Akash's father also comments on the situation. "I wanted to give my son a birthday present. We could only afford to give him a BMW, while he kept on insisting that he be given a Jaguar. He said the vehicle was too small but we thought he will be okay," he says. He is clearly startled by his son's outburst.
"We never imagined he would do anything like this," Akash's father continues. They say they will not be pressing charges against their 22-year-old son. News coverage also reveals that the man allegedly has mental health issues, which could point to his questionable behavior. Take a look at the coverage below!