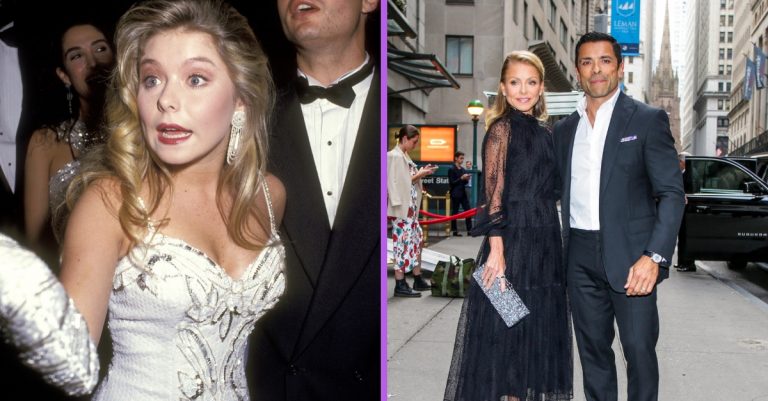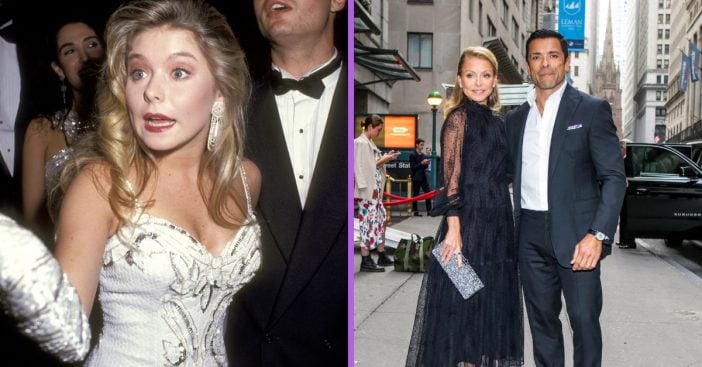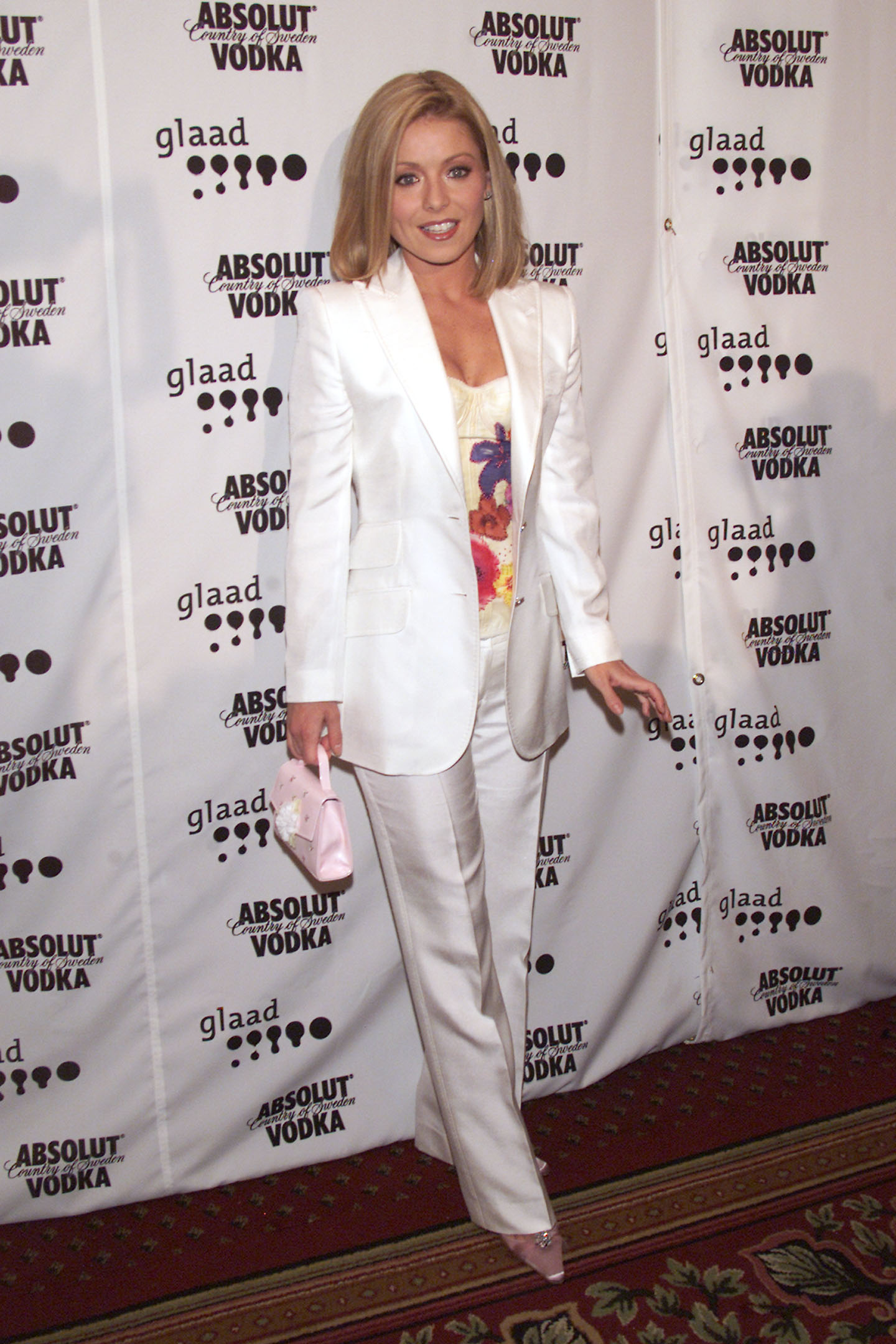 Kelly doesn't just wear dresses and skirts. She went for a little bit different style here with a white pantsuit look and she looks gorgeous!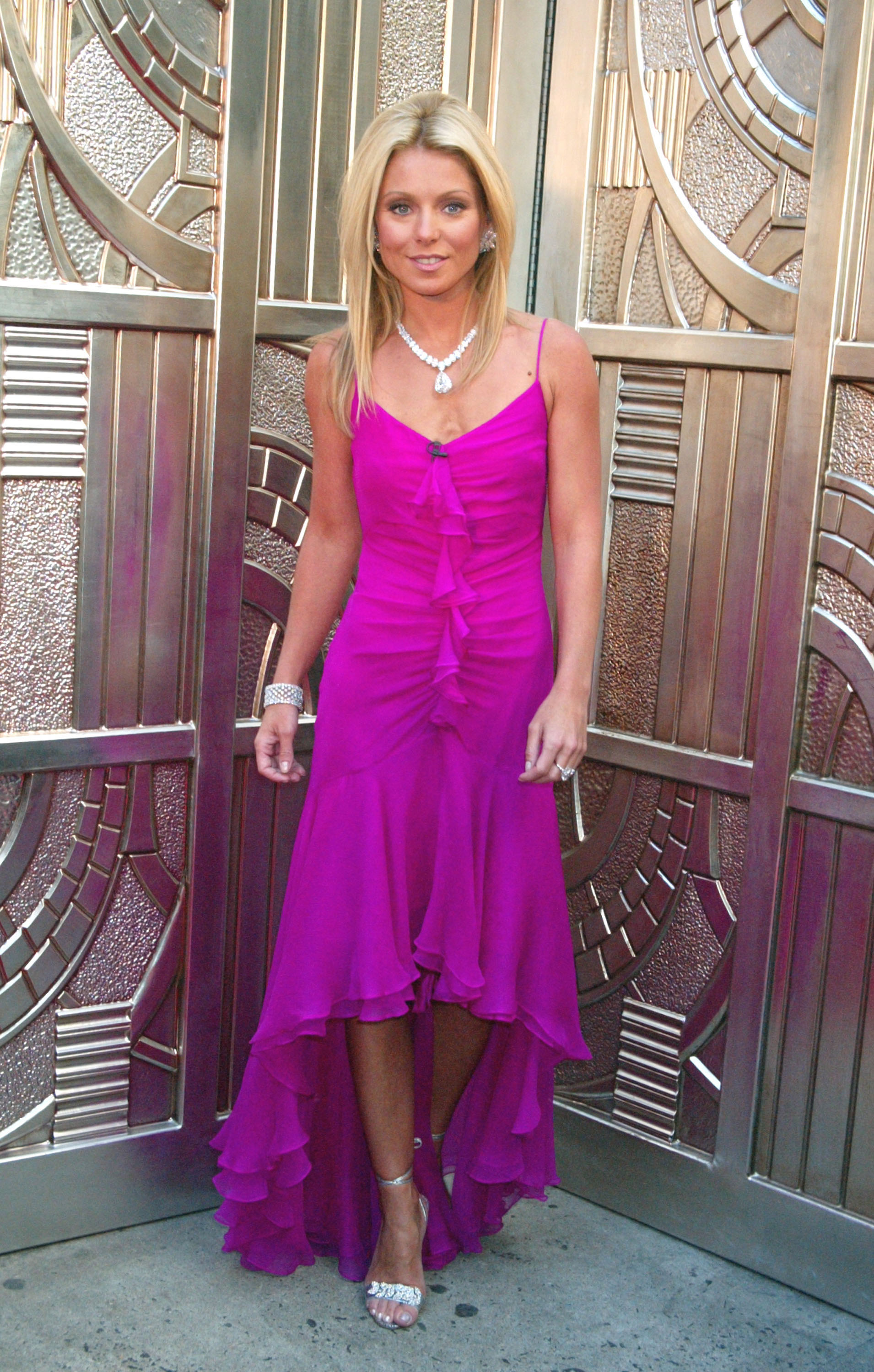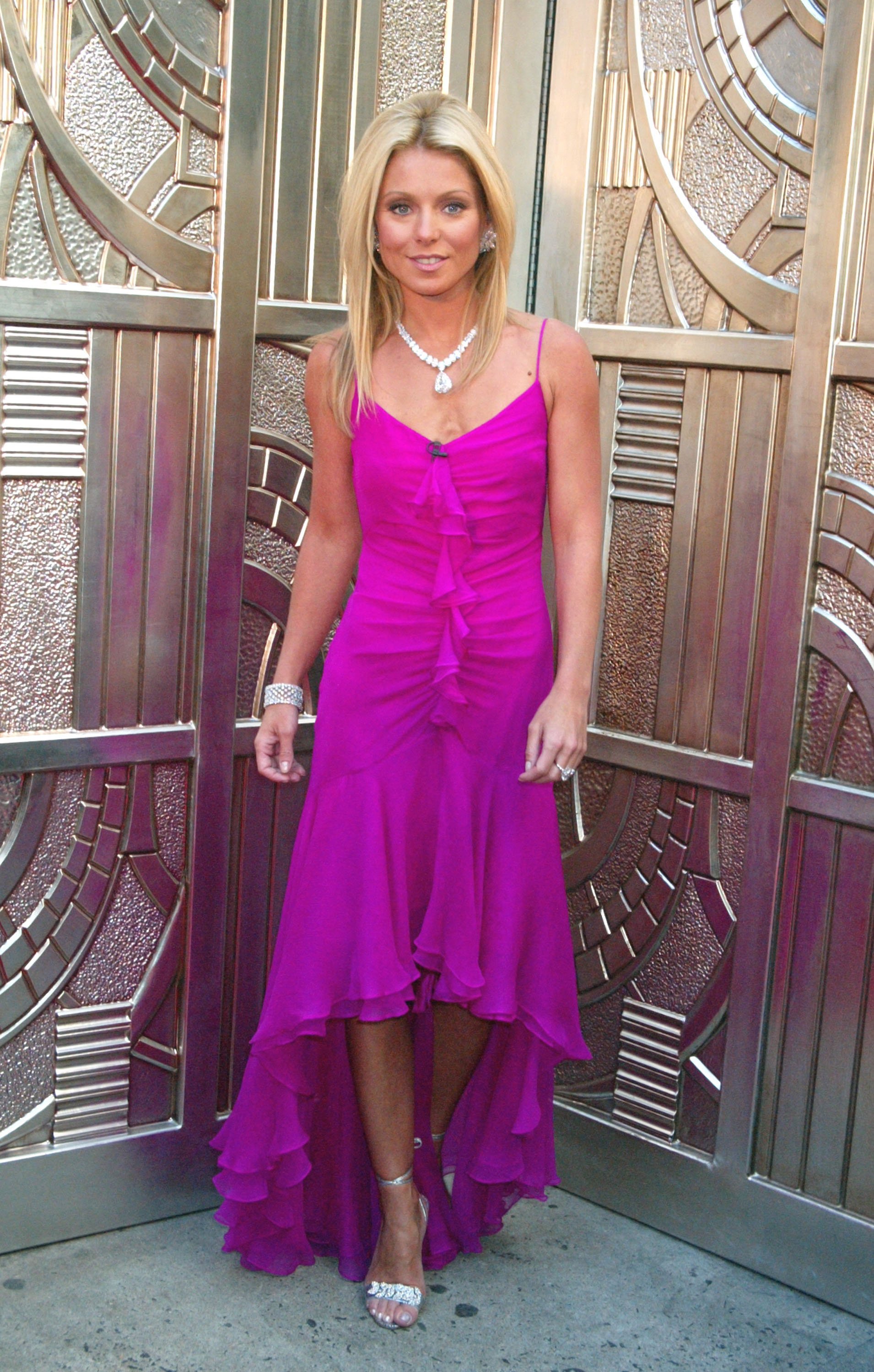 We love this color purple on Kelly, what do you think?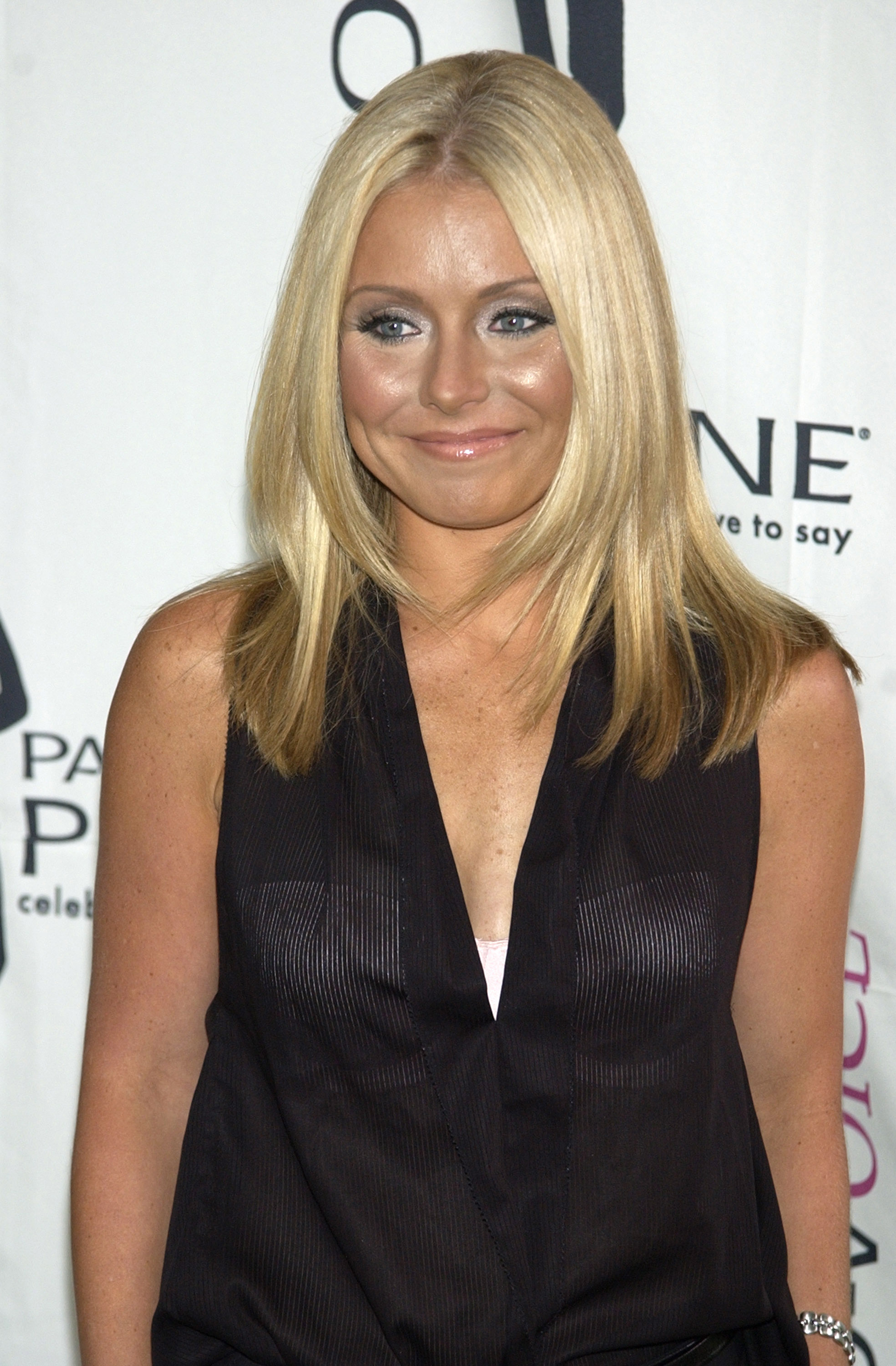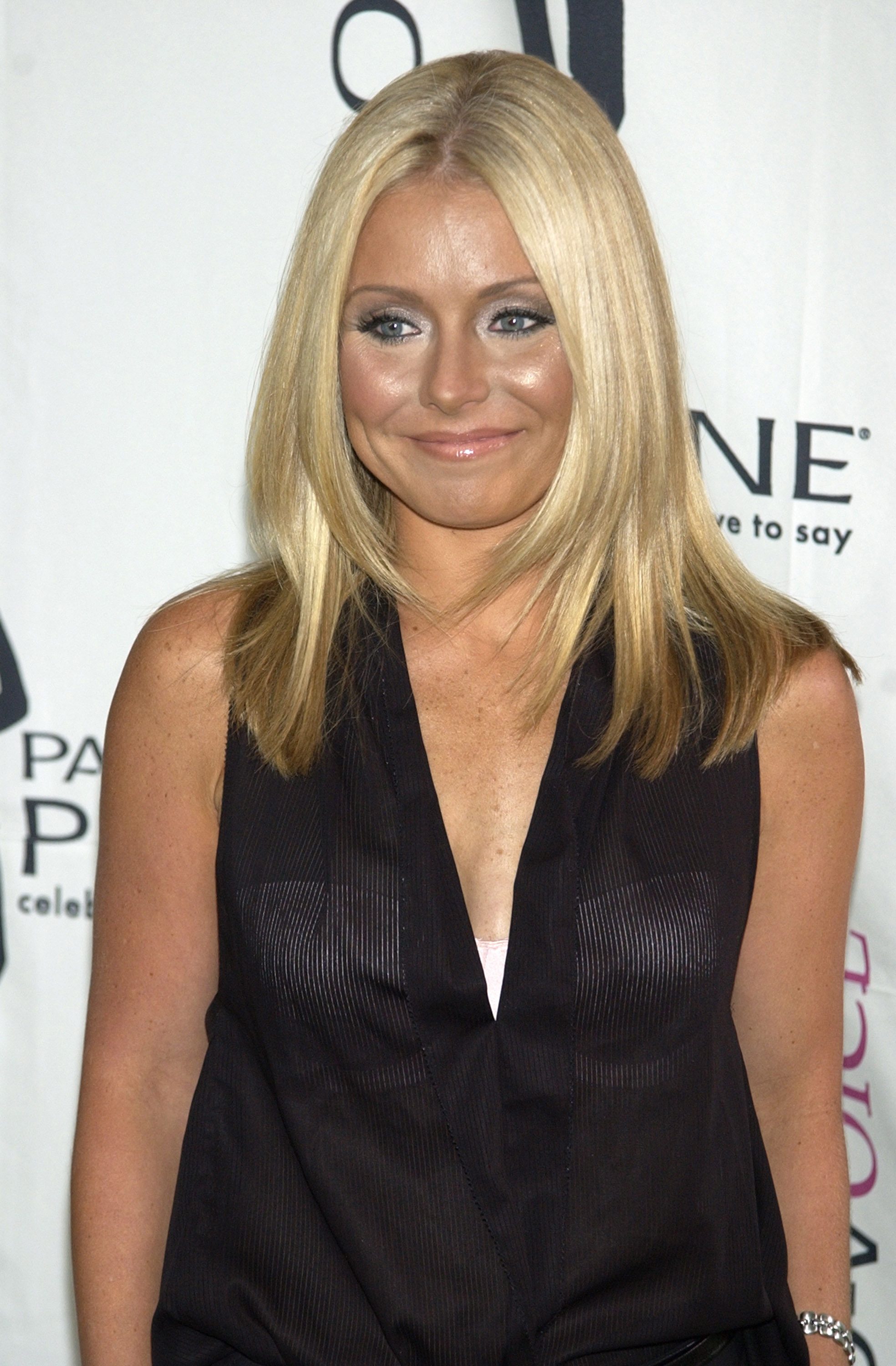 This was around the time after Kelly had her last baby. She looks so tan!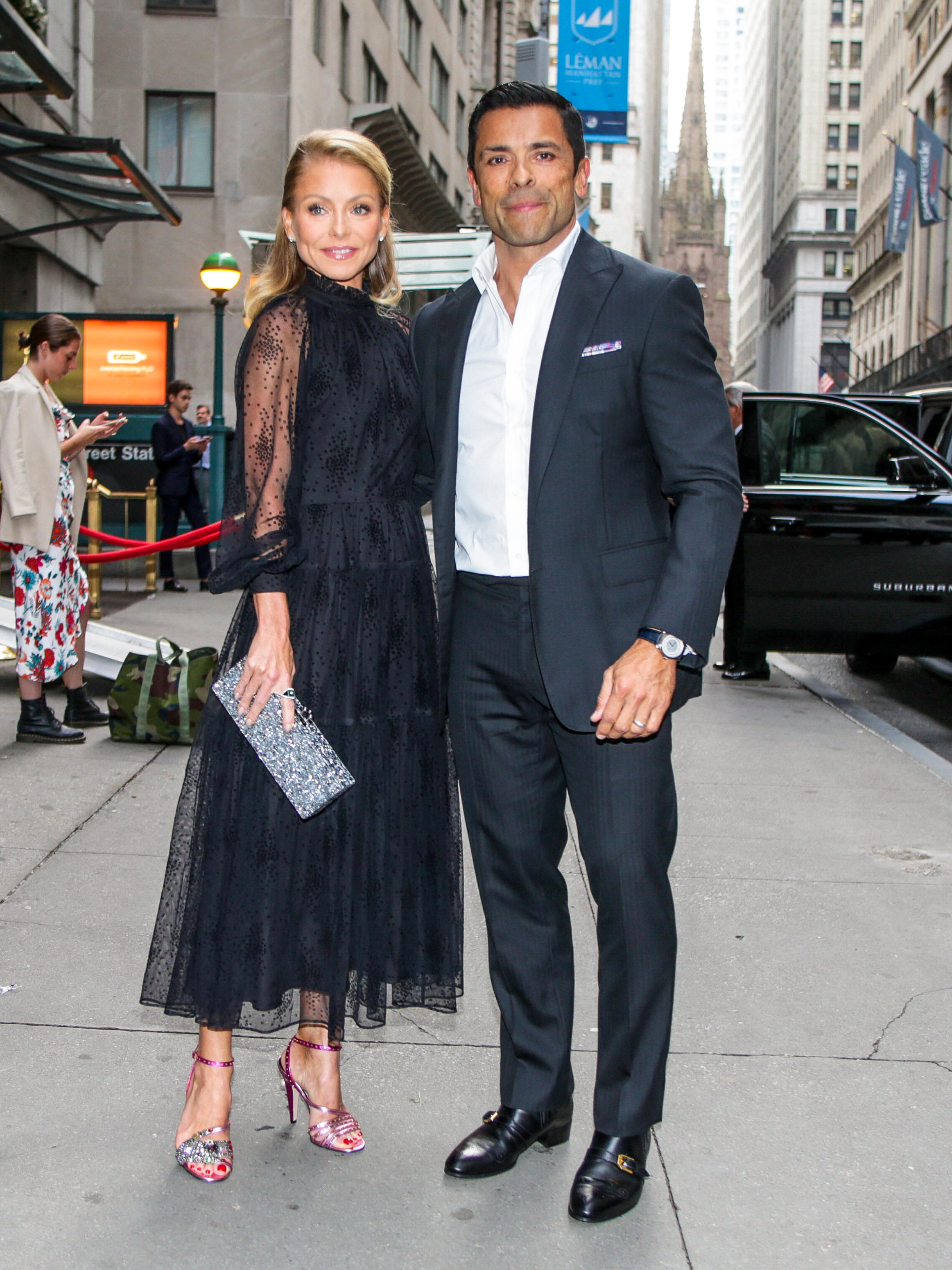 Lastly, check out a recent photo of Kelly and Mark. They both look great. Do you prefer Kelly's style from the '90s and '00s or now? Her look has certainly changed over the years! Either way, she always looks beautiful and makes us laugh.