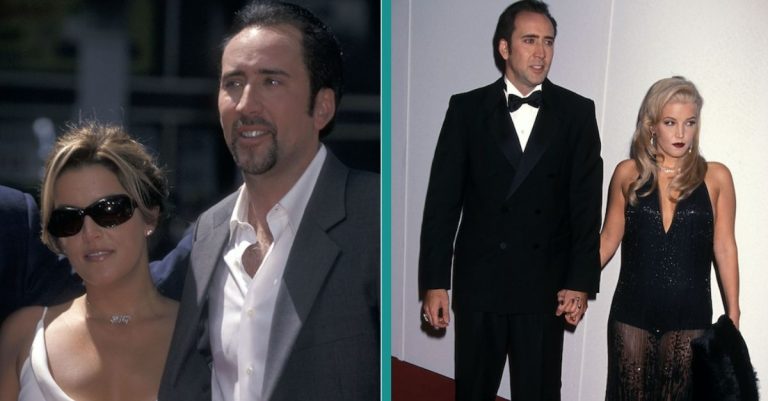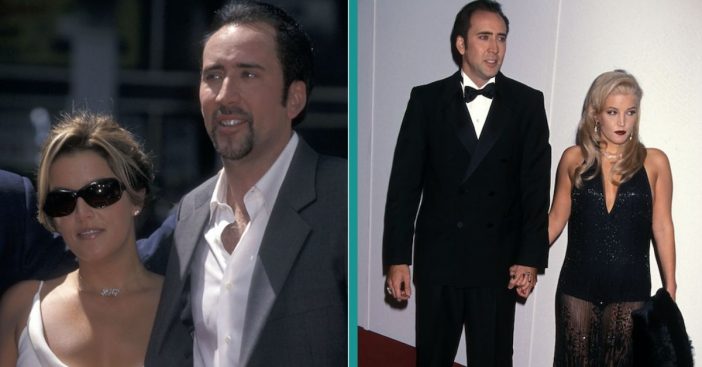 Lisa Marie Presley is well known for her many celebrity marriages, from Michael Jackson to Danny Keough. However, she did have a relatively short-lived marriage to actor Nicolas Cage as well. Among Presley's four marriages, her relationship to Cage was definitely one of the most notable.
Even though the marriage was short-lived, the two didn't necessarily end on bad terms. After the divorce, Presley actually calls him a friend. Additionally, Cage has been through his own slew of love affairs and divorces, so it's not surprising that these two end up together, or divorce.
How they met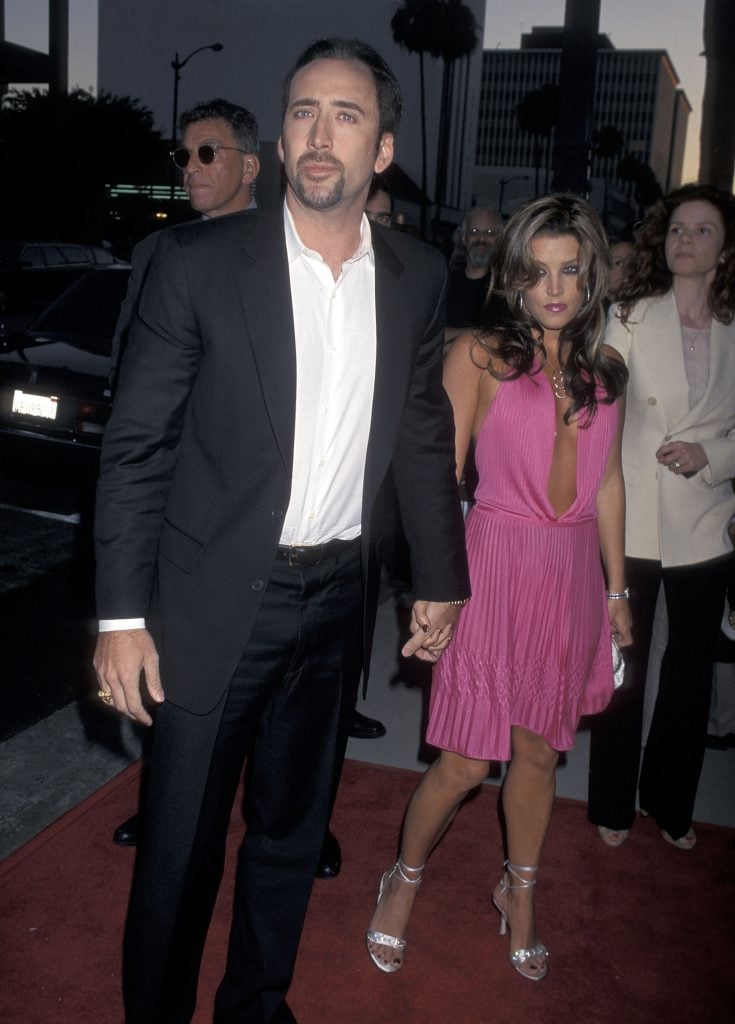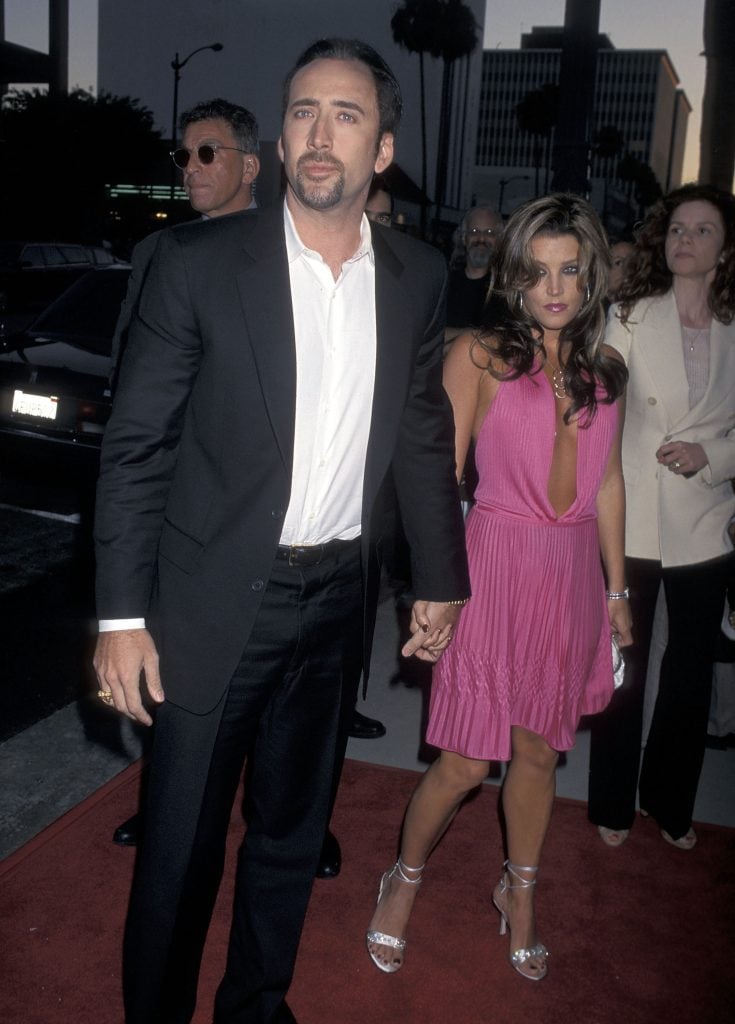 Presley and Cage had met sometime between 2000 and 2002. Presley had recently divorced Michael Jackson and had ended an engagement to John Oszajca. At the time, she already shares two children with her first ex-husband, Danny Keough. Additionally, Cage already had a child and been married and divorced from Patricia Arquette.
The two broke up in 2002 when Cage was the one to file for divorce. They did not finalize anything until 2004.
Lisa Marie opens up about her marriage to Cage during the divorce process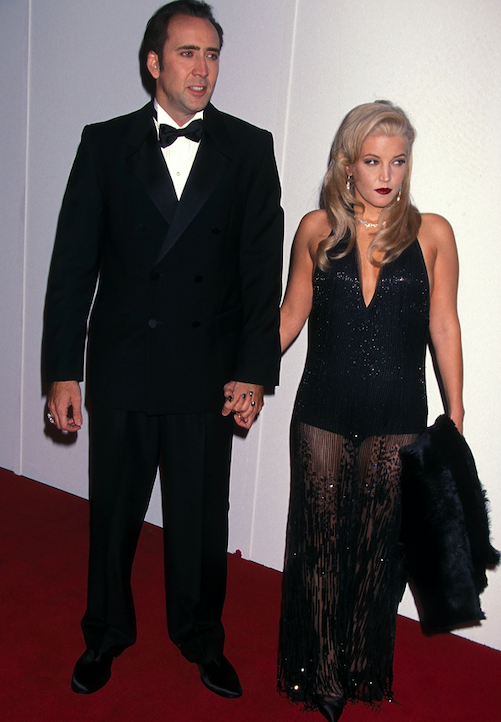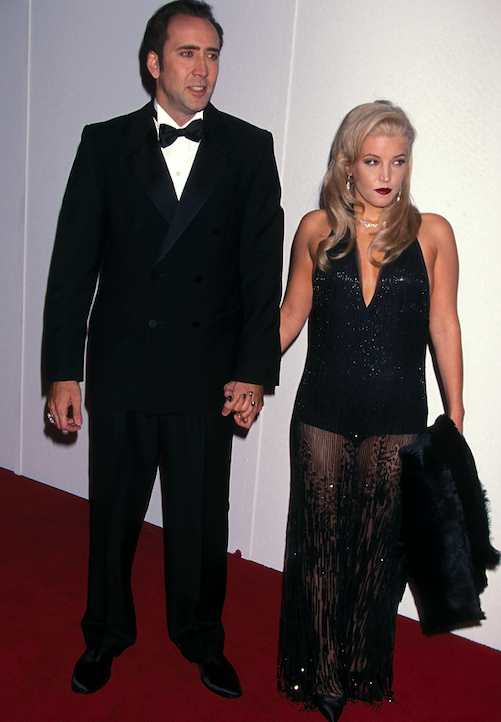 Presley did a 2003 interview on CNN's Larry King Live. That was when she calls him a friend and says she was likely attracted to him because she felt equal to him. "Similar situations, similar backgrounds," she says. "So we connected, we had a great connection. We were both a bit – we're sort of these gypsy spirited, you know, tyrannical pirates."
"And one pirate marries another they will sink the ship basically is what it comes down to," Presley says.
Strains on the relationship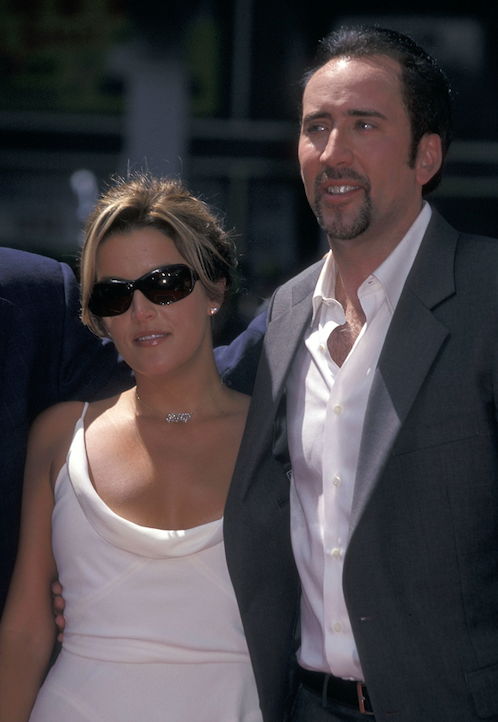 Presley thinks that a huge strain put on their relationship was the fame disparity in their levels of fame. "I was sitting outside because he was in the tabloids there was all this Elvis fascination and Elvis obsession and I — I said I can't believe they are actually pulling it off with you now too," Presley says.
There was also the issue of "being Elvis Presley's daughter" that follows her wherever she goes. Hollywood marriage therapist Dr. Carole Lieberman says that "Nick Cage fell in love with the fantasy of being married to Elvis Presley's daughter. He found that the reality of living with her was not what he expected."
The two were together for a total of three months. After the divorce, Cage's lawyer did report that the two "amicably resolved" their split. We wish them both nothing but the utmost happiness in what they're doing today!