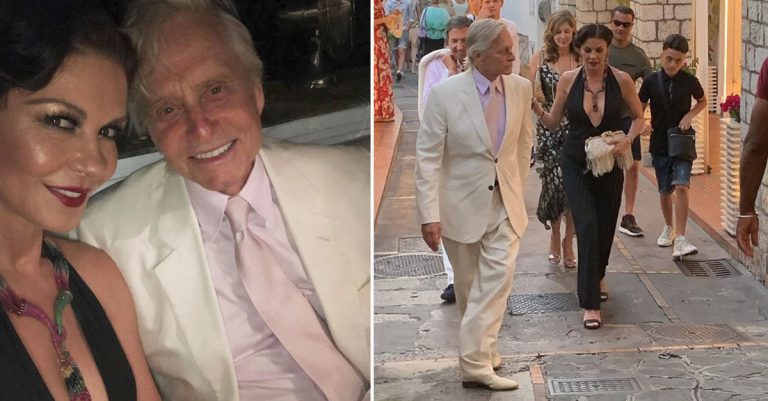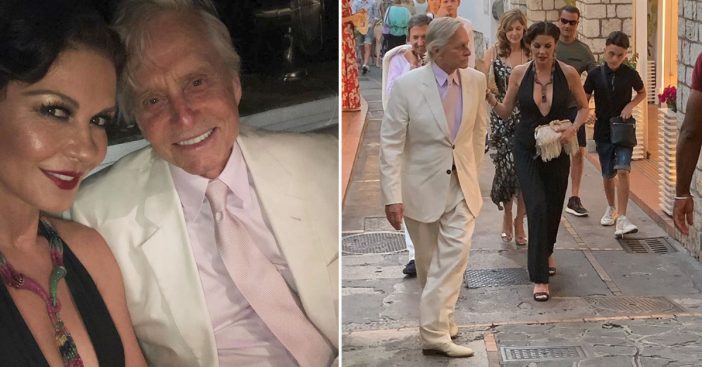 Hollywood couple Michael Douglas and Catherine Zeta-Jones were seen attending a Gatsby-themed birthday party. The party was held for Canadian billionaire Lawrence Stroll. Many other celebrities were seen in attendance including Sarah Ferguson and Tommy Hilfiger.
Lawrence's 60th birthday bash was a nod to the roaring '20s. For instance, guests were all dressed in attire from that decade and took inspiration from the popular book turned movie The Great Gatsby. It was in the beautiful Capri, Italy. It looks like it was an incredible backdrop to a fun party!
See photos of what the celebs wore to the Gatsby-themed party
https://www.instagram.com/p/B0PiHKNHKuU/
Sarah Ferguson looked great. She had a flapper dress on with black fringe. She also had a headpiece very reminiscent of the 1920s, drop earrings, and black gloves. Sarah was also seen attending with a mystery man, which many people are trying to figure out who he is and if the pair are dating or not. What do you think?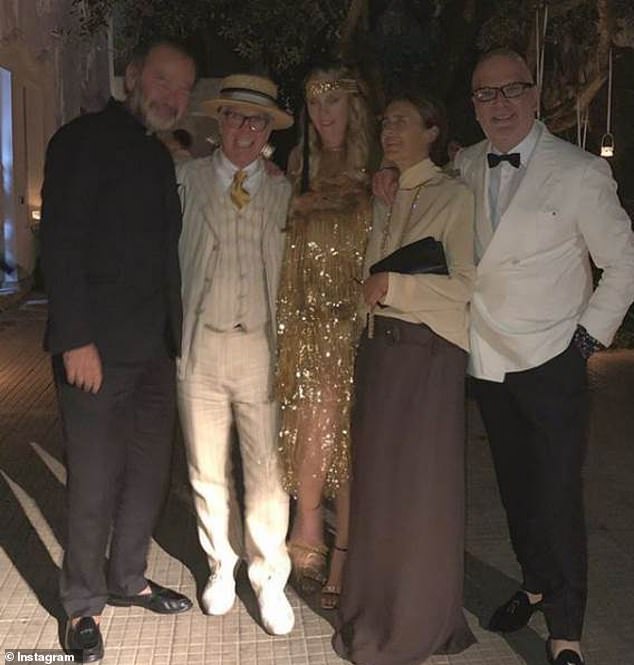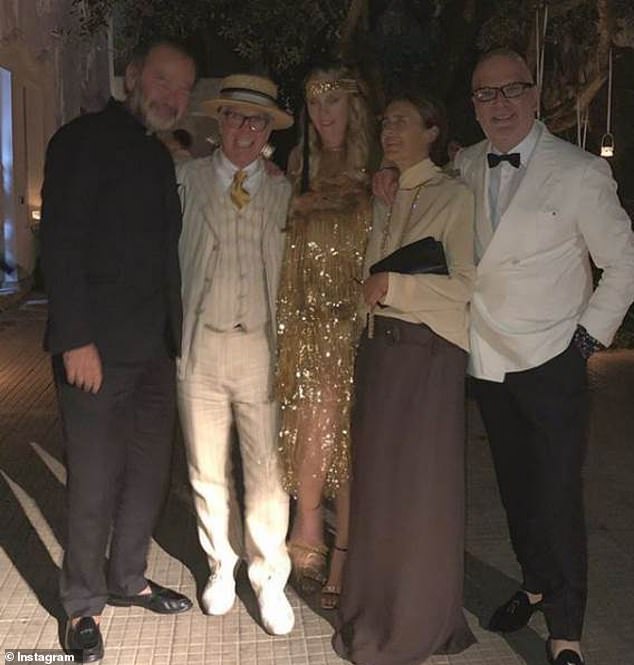 Next, we see fashion designer Tommy Hilfiger was also in attendance and dressed up for the occasion. Would you expect anything less? He wore a white pinstripe suit and matching coat and hat. It looked like he had fun! Guests said he was seen tap dancing to the music all night long, for instance.
https://www.instagram.com/p/B0JxjM_Ciyf/
Of course, Catherine and Michael looked amazing! Catherine wore a black sleeveless dress with a plunging necklace. She also had on a very gorgeous necklace to match. Michael wore a white suit and a pink tie. The couple shared a rare selfie on social media from the gathering.
https://www.instagram.com/p/B0JvvIsHbO-/
The party's location was at the Villa Lysis and was supposed to be just like The Great Gatsby. From the photos, it seems the party did not disappoint. Lastly, even the waiters and staff were dressed up in '20s outfits and the home itself was decorated beautifully.
https://www.instagram.com/p/B0OZWlTotew/
Scroll through the photos above to see more photos of the amazing venue for the party!
Lawrence is a famous socialite and billionaire in Canada. He has invested in many popular fashion brands including Michael Kors and Tommy Hilfiger, helping with both brands international success. In addition, he also brought brands such as Ralph Lauren to Canada, increasing their popularity. In conclusion, what do you think of his lavish Gatsby-themed birthday party? I would have loved to attend!
Right now, Catherine and Michael are selling two of their homes!