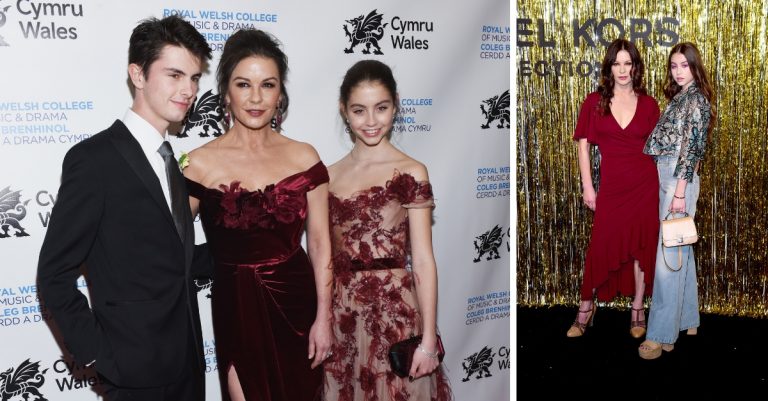 Not only does Catherine Zeta-Jones' daughter look just like her, but they have been matching on many Red Carpets lately. They both looked gorgeous in very similar gowns at the Wales' National Day Gala (Catherine is from Wales) in New York City. Check out the photo below. You won't believe how much they look alike.
Catherine's daughter is named Carys and she is currently 15 years old. It seems at such a young age, she already has amazing taste just like her famous mom! At the Red Carpet event, Catherine wore a cranberry colored dress that showed off her shoulders. It also had floral appliques near the neck.
They Love To Match Clothing and Hairstyles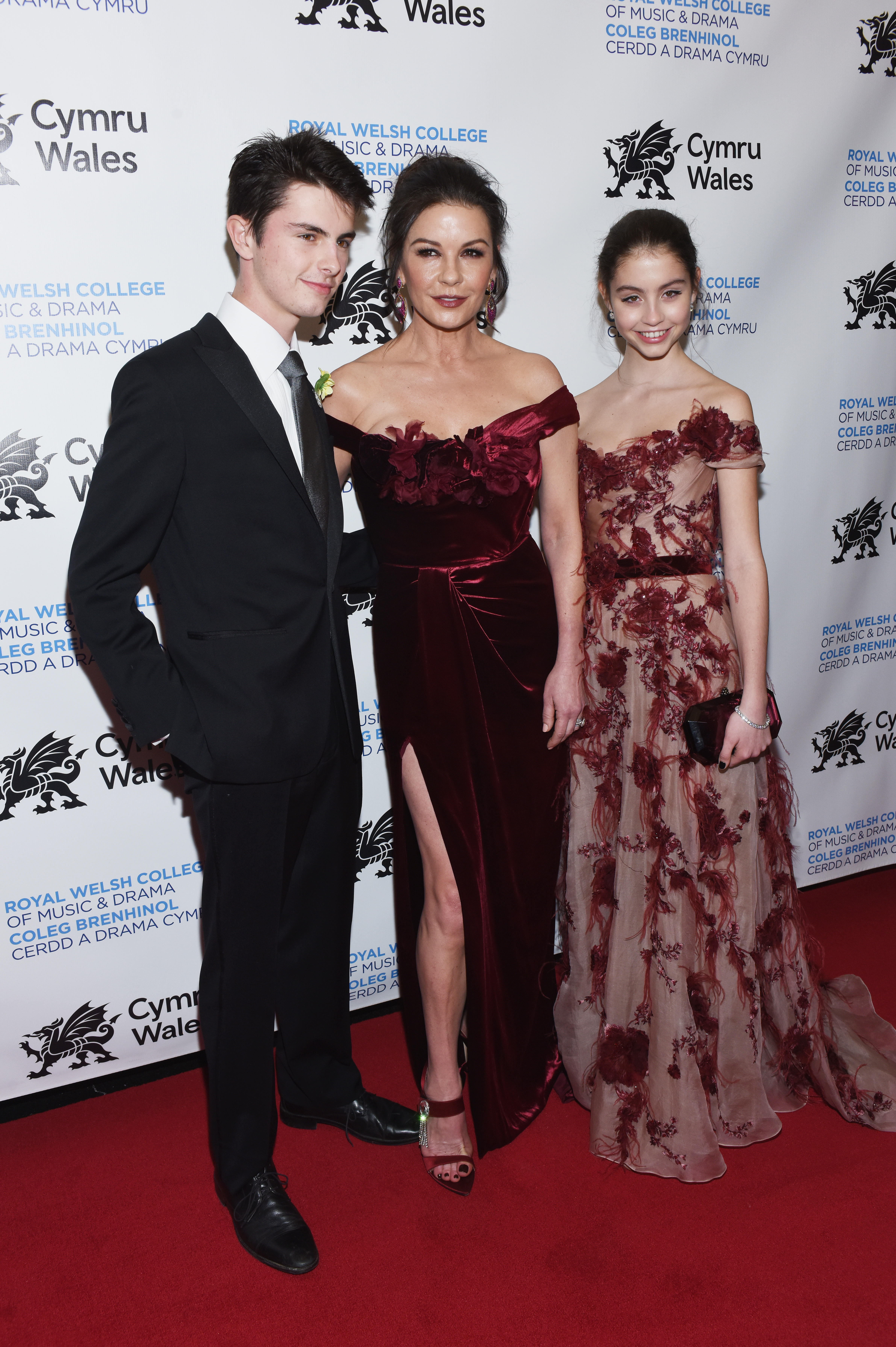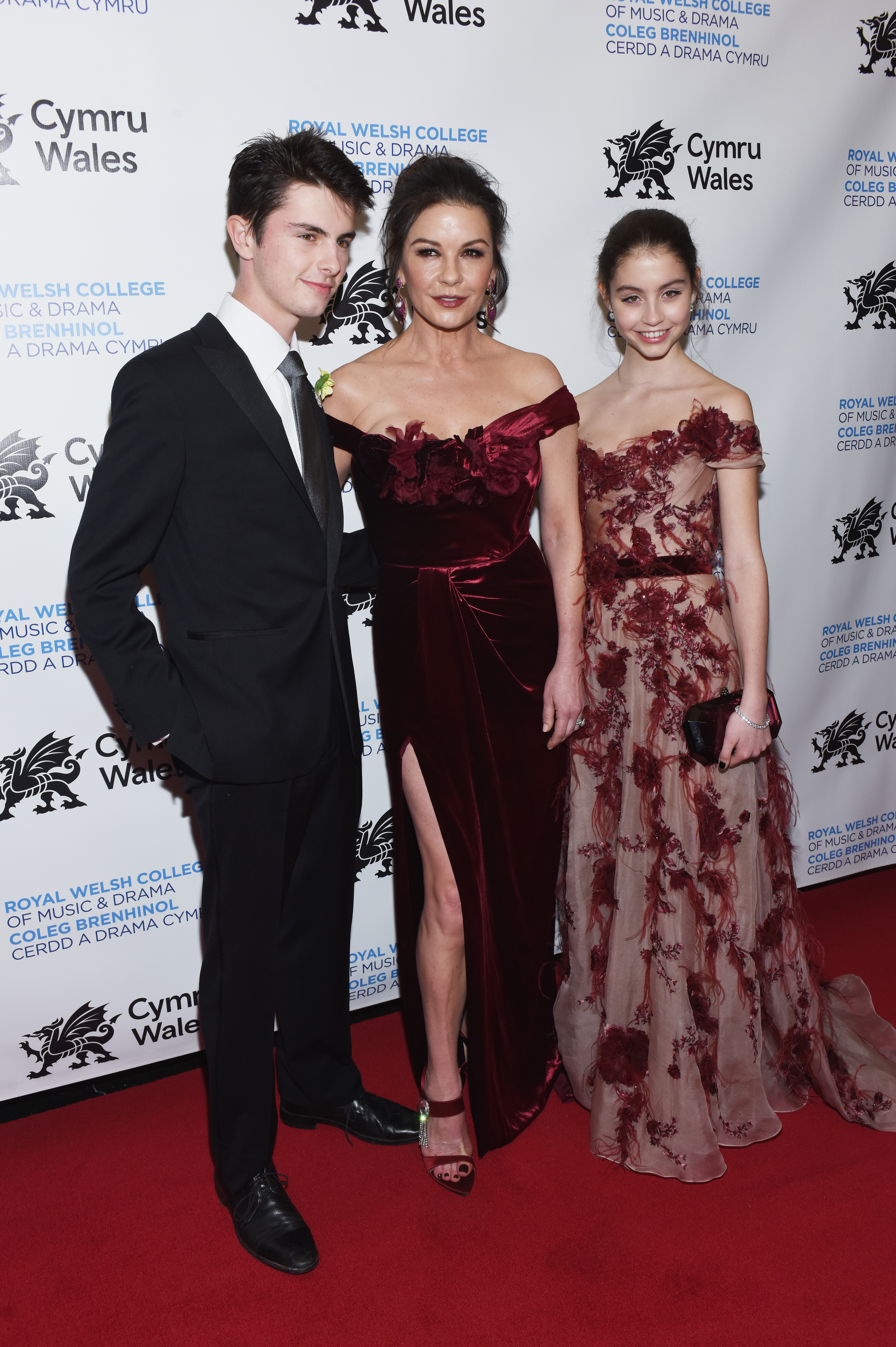 Carys' dress was a nude color but had the same cranberry color embellishments. They both put their hair up in matching updos. This wasn't the first time they showed up matching. At Michael Kors' Fall 2019 fashion show, they both showed up with long, mermaid-like hair. Their hair looks almost identical!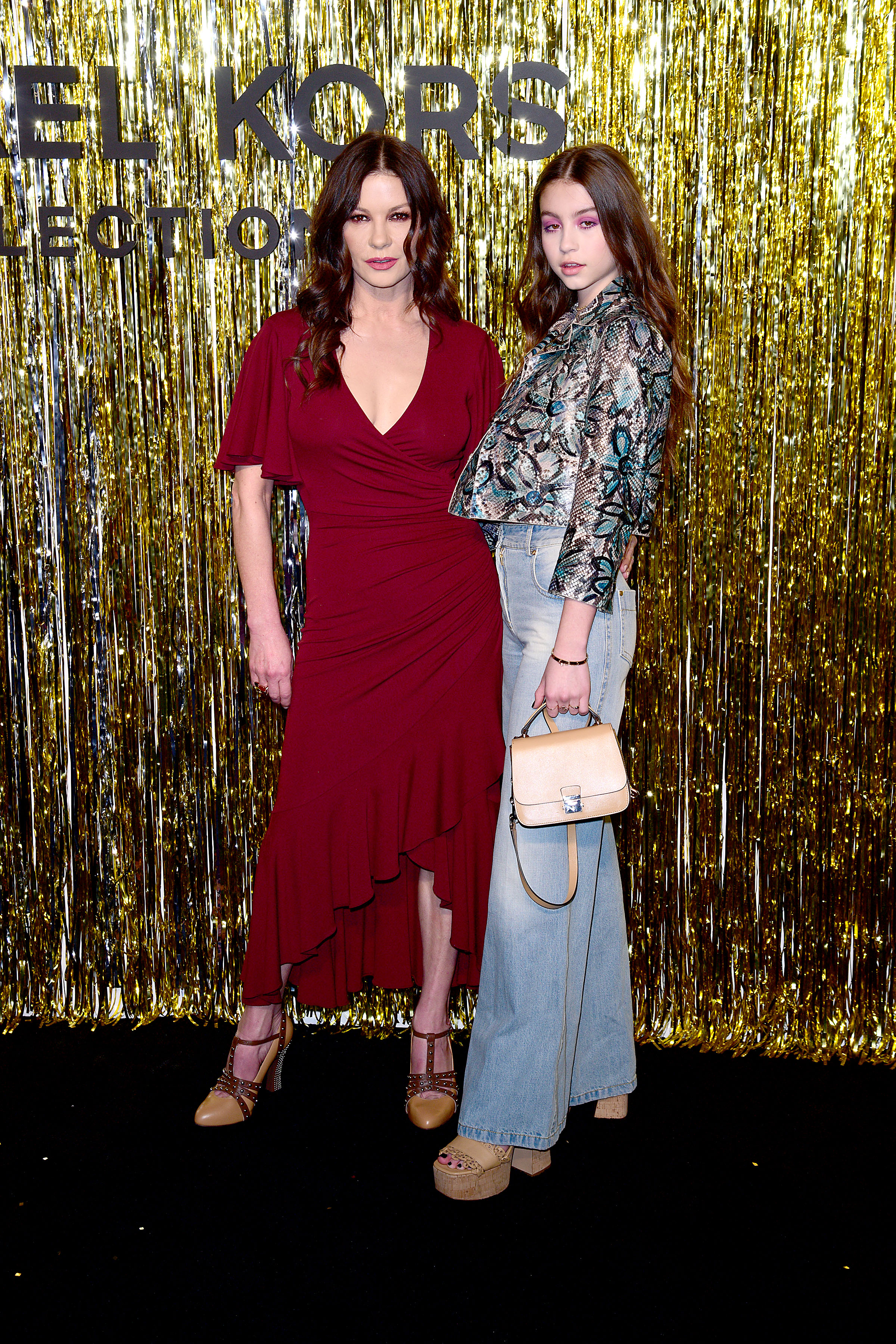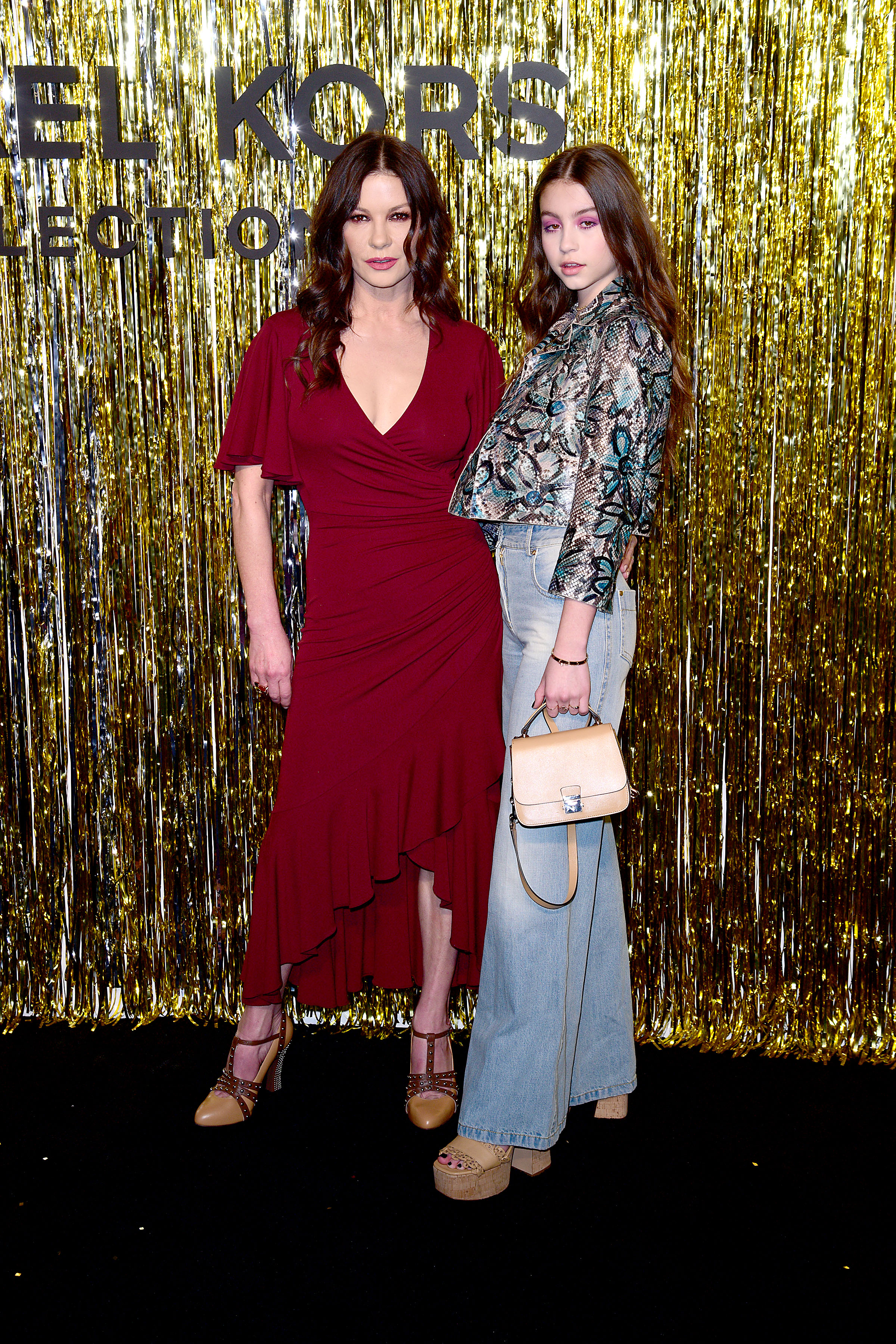 Carys has said that she looks up to her mom Catherine and often asks her for fashion advice and raids her closet. So it is no surprise that they often show up matching to different events. Catherine loves that her daughter looks up to her and appreciates Carys' modern, but age-appropriate fashion sense.
Learn More About Catherine's Kids
https://www.instagram.com/p/BujomgWBbOK/
Catherine has another child too. Her son Dylan is 18 years old and is often seen next to his mom on Red Carpets as well. He usually looks very dapper in black suits, which are stylish and classic. Carys and Dylan are Catherine's children with husband Michael Douglas. They lived in Bermuda when the children were young, but they have resided in New York for the past decade.
https://www.instagram.com/p/Bt30yZWh84C/
What do you think about Catherine and Michael's gorgeous children? Do you love the fact that Catherine and her daughter Carys often dress alike and look so much alike? They really are gorgeous kids! They also seem to have good heads on their shoulders, which you can't say about all celebrity children out there. 
https://www.instagram.com/p/BoXEnaGA0Vn/
If you enjoyed this article, please SHARE with your friends and family who love Catherine Zeta-Jones and Michael Douglas and would like to see what their kids look like these days!
Check out this video of Catherine Zeta-Jones and her mini-me daughter Carys. Find out if Carys is thinking about being a model or not: