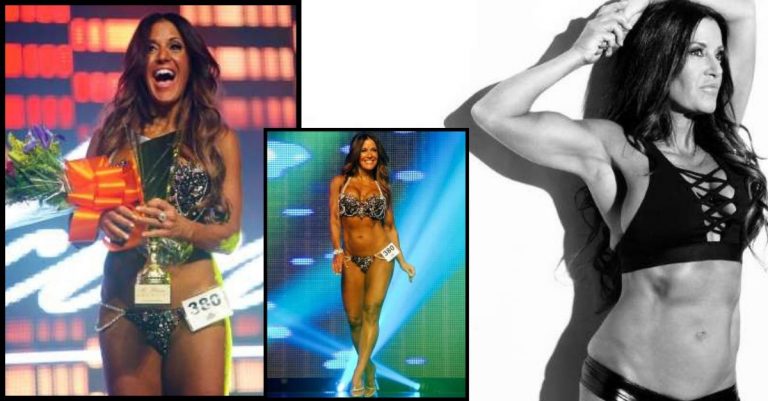 58-year-old Jodi Harrison Bauer recently auditioned for Sports Illustrated Swimsuit casting call. Many of the women there (if not all) were about 20 years younger than her. Jodi did not see the age difference as a disadvantage though. She took it as an opportunity to really show up for older women who model.
"The SISwimIssue is inclusive of every woman. They have every shape and size, yet they don't have an older woman who isn't a famous professional model," she says.
She explains the Sports Illustrated modeling process
Jodi says she did originally doubt herself going into the process, but was determined nonetheless. Her daughters had a lot to do with her decision. "I thought, what do I tell my daughters? I tell them that it's about the journey, it's about stepping boldly out of your box and it's about standing in your truth. And that's what I did," she says.
With this mindset, Jodi made it to the top 60 contestants (out of 5,000) before elimination. She plans to come back next year and give it another try.
The 58-year-old model says the fitness lifestyle was always a huge inspiration. It wasn't until she left her husband and became a single, working mom that she took it into her own hands to make it happen for herself.
"I lost myself in my marriage," Jodi explains. "I felt like there was something much more to me and I knew it included fitness or something [being] physical." After her divorce, she soon put that energy into becoming a certified personal trainer and opening her own gym, JodiFit Boutique Fitness Studio.
"I [wanted] to be a different kind of role model for my daughters," she says. Her daughters are both 26 and 30 years old. "They only knew the mommy who volunteered at school and did the laundry. I was boxed in. But then I started creating my own journey and I got out of that box."
She began entering into fitness competitions at the age of 47. However, the age typically stops at 35 and everyone kept telling her that she was "too old." After several years of pushing and not taking no for an answer, she creates a 45 and up division and wins two world shows! The rest really is history for her.
What an incredible story!