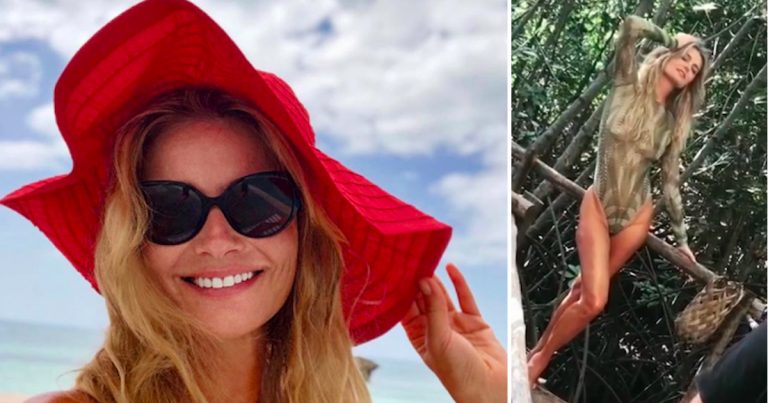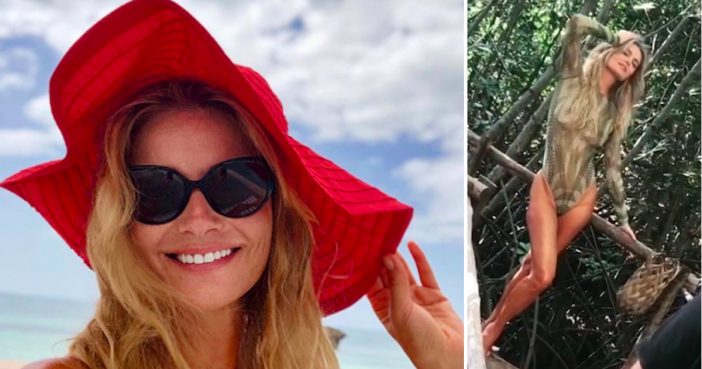 UPDATED 3/11/21
You don't hear about many models in their 50s, so it is very inspiring when you learn about a successful one. Paulina Porizkova has been modeling for decades and has even appeared as a judge on the popular show America's Next Top Model. The 55-year-old grandmother appeared in the 2019 Sports Illustrated Swimsuit Issue.
She first appeared in the magazine in 1983. Sports Illustrated has become more inclusive over the years, but Paulina is now the oldest model to be on the cover. We hope this inspires them to add other more mature faces to the magazine cover!
See Some Of The Sneak Peeks Of The Shoot
View this post on Instagram
At first, Paulina was thrilled, but then she said she started to think about having to pose in a bikini next to girls less than half her age. However, she said she was honored to break this barrier in the fashion and modeling industry. Often, models are considered "too old" once they reach their thirties! That is so crazy!
View this post on Instagram
Paulina posted some photos of the shoot on her Instagram account. She looks absolutely amazing! She wears very skimpy bikinis in the shoot it seems.
Check Out More Photos of Paulina
View this post on Instagram
According to Sports Illustrated, "The Czech-born supermodel was first shot by Walter Iooss Jr. for Sports Illustrated Swimsuit in 1983 when she was just 23-years-old. She appeared in the magazine from 1983-1986, again in 1989, 1992, 2004 and for our SI Swimsuit 50th Anniversary Legends shoot in 2014. She was the first woman from Central Europe to be on the cover of Sports Illustrated Swimsuit in 1984. Paulina was also invited back last year as a part of our female-empowerment, body-paint special which also included names like Aly Raisman, Hunter McGrady and Olivia Culpo."
View this post on Instagram
Paulina has two sons and two grandsons. She also has some step-granddaughters, nieces, and goddaughters. She said she wants to be a good influence for them and prove that age is just a number. It is still unbelievable that she is a grandmother!
View this post on Instagram
The photos were shot on the beaches of Watamu, Kenya, by photographer Yu Tsai. Do you think this is inspiring or do you disagree with the idea of the Sports Illustrated Swimsuit Edition?
Check out this video of Paulina Porizkova and her shoots for Sports Illustrated: