On July 21st of this year, we remembered one of the funniest and most talented actors who left us much too soon. Robin Williams. However, on what would've been the actor's 68th birthday, another very special occasion took place. Robin Williams's son, Cody, had his wedding the same day to honor his late father.
Zelda, Williams's daughter, announces on social media that Cody chose that date to specifically remember and honor their dad. In addition to the post is a photo featuring Zelda, older brother Zak and Cody's bride, Maria Flores Williams.
It's a bittersweet day for the whole family
https://www.instagram.com/p/B0RdeocAuKR/
"The 21st of July has meant many things to me over the years," Zelda starts out the post.
"And it was the day my Dad was born, and the last day I got to see him. That last one had begun to usurp the joy of the first two in recent years… that is, until two days ago, when it became something new. On the 21st of July, 2019, it became the day I officially gained a new sister! To @mariaaafloresssswilliams and Cody, you are a light in all of our lives."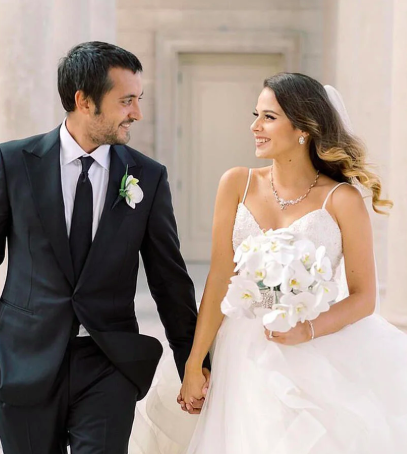 Of course, that day in specific must be bittersweet for the whole family as it is the birthday of one of the most important people in their lives. But, now they are all able to celebrate, be happy, and take joy in the new memories that will fill the gaps of emptiness over the last few years. All in addition to honoring the late comedian!
In addition to more happy Williams family news, Zak and his fiancée Olivia June became parents on May 22nd this year! The name of their baby boy is McLaurin Clement Williams, which is a nod and honor to Williams as well (full name Robin McLaurin Williams).
https://www.instagram.com/p/ByoovStpsnf/?utm_source=ig_embed
"My fiancé, Zak, and I were so happy to welcome baby McLaurin to the world on May 22nd. We are beyond thrilled he chose us to be his parents, and obviously think he's the best, smartest, and cutest baby ever!!" Olivia posts alongside gorgeous photos of the happy little family.
We are so happy to see the Williams family thriving and celebrating incredible milestones together! It's also so nice to see the family still honoring and remembering the amazing legend, Robin Williams.