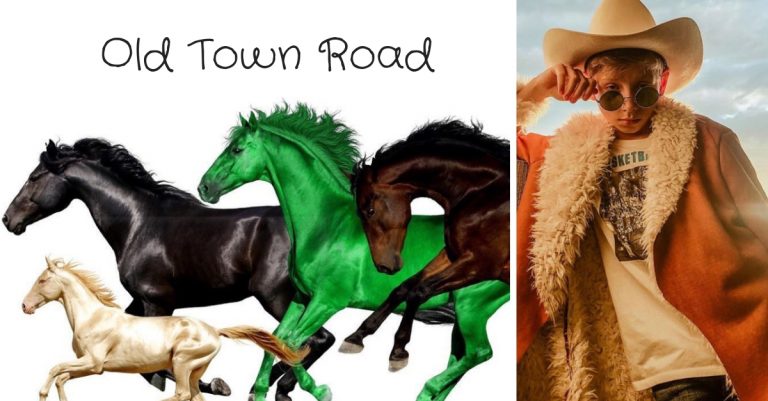 The song "Old Town Road" has been a huge hit and is probably stuck in your head right now. The song features vocals from Billy Ray Cyrus and rapper Lil Nas X. It seems like an odd combination, but somehow it works? At least for many people, as it has stuck at the top spot on the Billboard Hot 100 Chart for many weeks now. Now, remixes of the song are being released.
One remix stars the infamous "Walmart Yodeler," a 13-year-old country singer named Mason Ramsey. He went viral for, you guessed it, yodeling in a Walmart. The latest remix of "Old Town Road" features Mason and another rapper named Young Thug.
Listen to the "Old Town Road" remix below:
https://www.instagram.com/p/Bz525-nlLaS/
Mason sings, according to Genius.com:
[Bridge: Mason Ramsey with Lil Nas X]
Hold up, let me tell y'all somethin'
You can't tell me nothin'
Can't nobody tell me nothin'
You can't tell me nothin'
[Verse 4: Mason Ramsey]
Hop up in my RZR, got a thousand acres
Ride up on the cows with it, pray that it don't faze her
Aye-o, aye-o, yippee-o ki-yay
If you ain't got no giddy up then giddy out my way
https://www.instagram.com/p/BzzYUdzFXHm/
Now, country singer Dolly Parton and singer Mariah Carey both sounded interested in collaborating on a remix of "Old Town Road." Lil Nas X previously tweeted to both of them, asking if they would be interested in working on the song. Both seemed to want to collaborate.
They shared some images that seemed to be saying 'yes.'
🐴🦄 @LilNasX https://t.co/jD8WgNNNPI pic.twitter.com/WQWwW7sbi2

— Dolly Parton (@DollyParton) July 17, 2019
Dolly responded by sharing a photo. She took the two horses that are the album cover for "Old Town Road," and added a third pink horse with blonde hair. That seems to be a 'yes!' I would love to hear that song. Dolly would surely bring an old country vibe to the hit song.
One Sweet Town Road! https://t.co/Y30tSz2Fhw pic.twitter.com/viPrYNAnfM

— Mariah Carey (@MariahCarey) July 13, 2019
Mariah went the same route, sharing a photo of herself wearing a cowboy hat. She captioned the photo, "One Sweet Town Road!" Let's hope that both Dolly and Mariah join Billy Ray and Lil Nas X for another remix of "Old Town Road!"
What do you think about the song? Do you enjoy it or think it is just a song for the younger generation? Whether you love it or hate it, you have to admit that it is kind of catchy.
Listen to the remix with Mason Ramsey aka the Walmart Yodeler below: 
Billy Ray Cyrus also released a new nostalgic tune with Johnny McGuire!