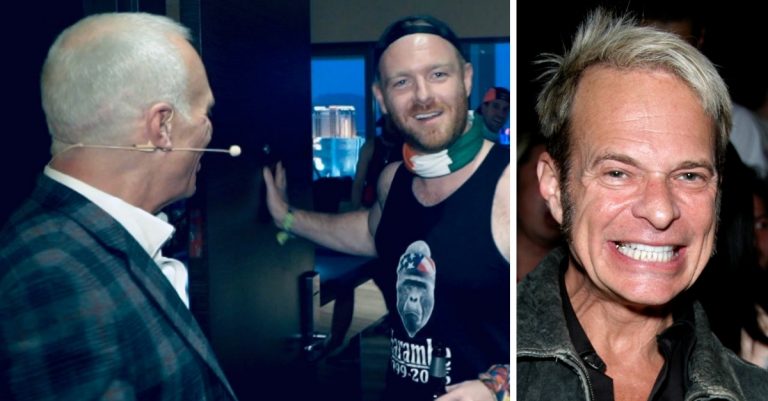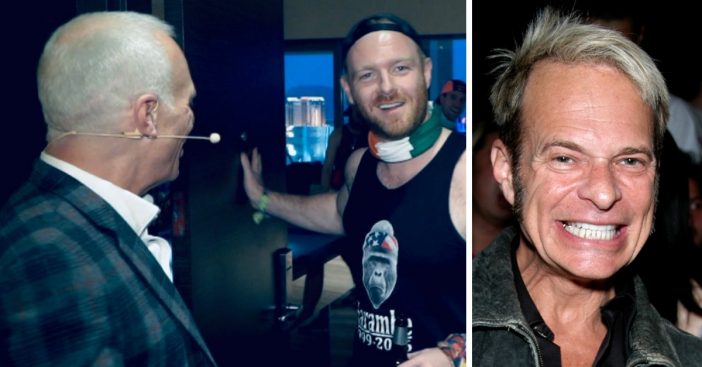 David Lee Roth is the longtime singer of the classic band, Van Halen.

He was staying in Las Vegas for the Electric Daisy Carnival. 

While staying in a hotel, he heard a bachelor party playing Van Halen. He knocked on their door and they didn't recognize him!
David Lee Roth, best known for being the lead singer of the band Van Halen, crashed a bachelor party recently. The funniest part? The partygoers had no idea who he was! David even explained who he was and they still didn't get it. When David was at a hotel in Vegas, he walked by and heard Van Halen blasting.
He decided to take a look. A video captured the hilarious moment and you can watch it below. David decided to drop by and surprise the party, but he didn't get the reaction he probably thought he would. In the video, you can hear David say, "We heard some Van Halen here and my name's David Lee Roth and I'm right across the hallway."
Watch the funny video below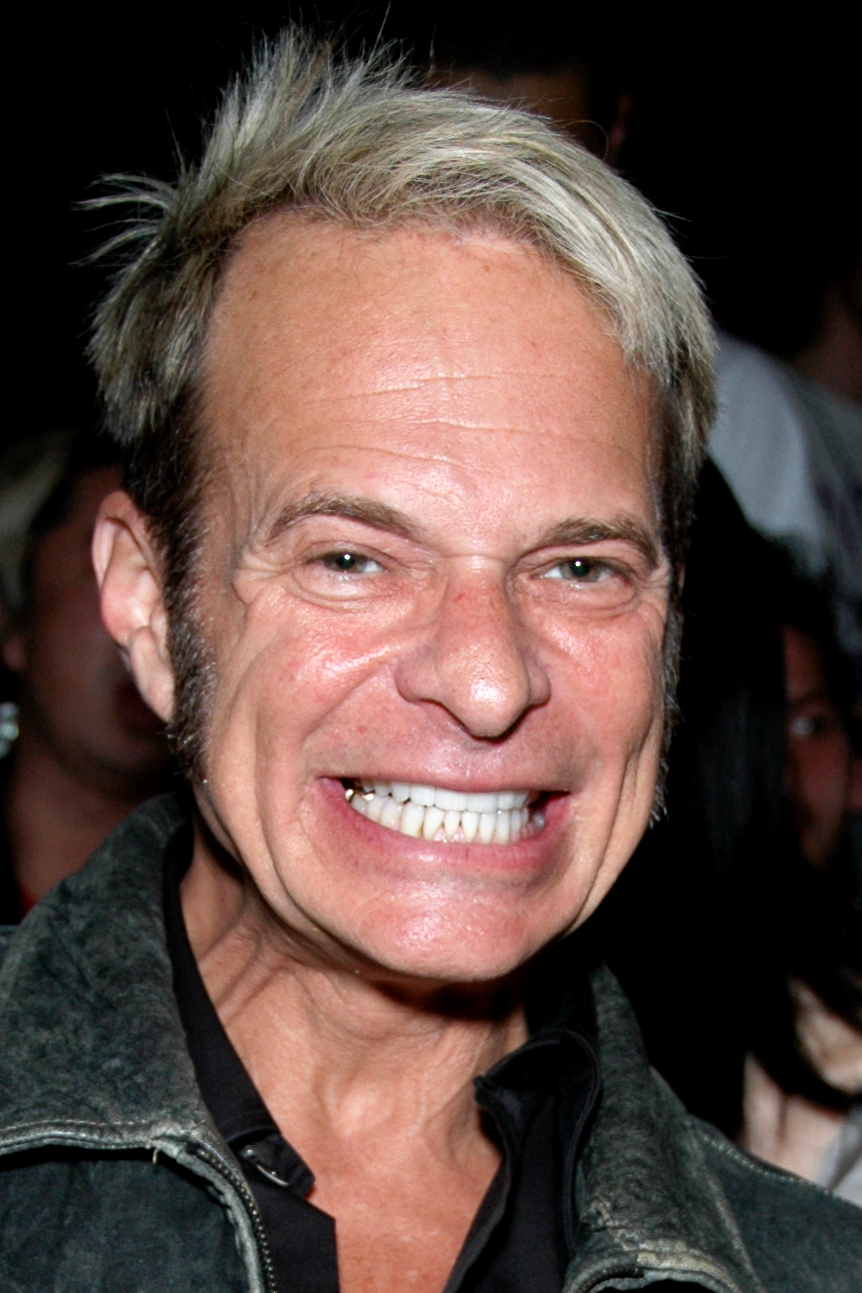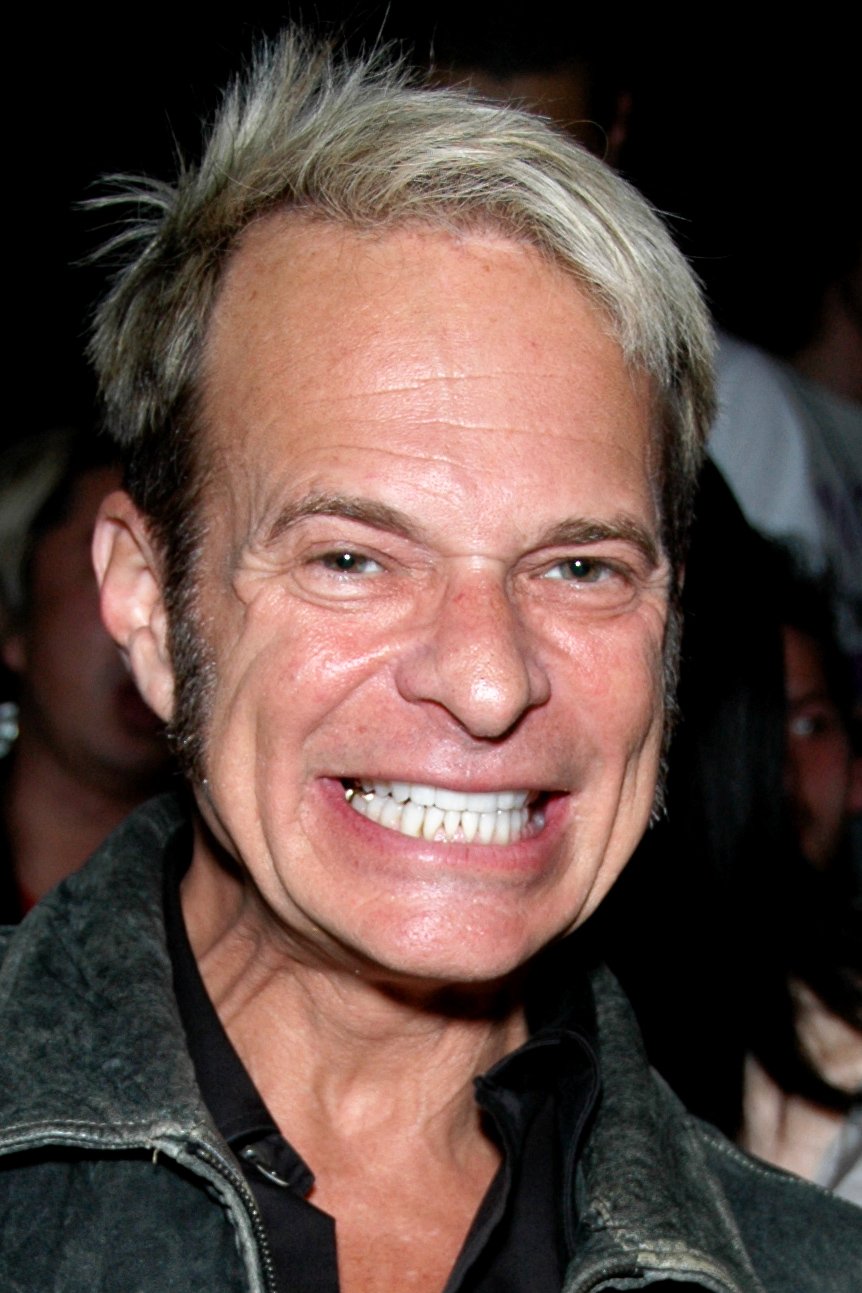 The video is now on David's YouTube channel called "The Roth Show." In the video, when David approached the party, he was met with blank stares. No one knew who he was, and they simply thought he was trying to complain about their loud music.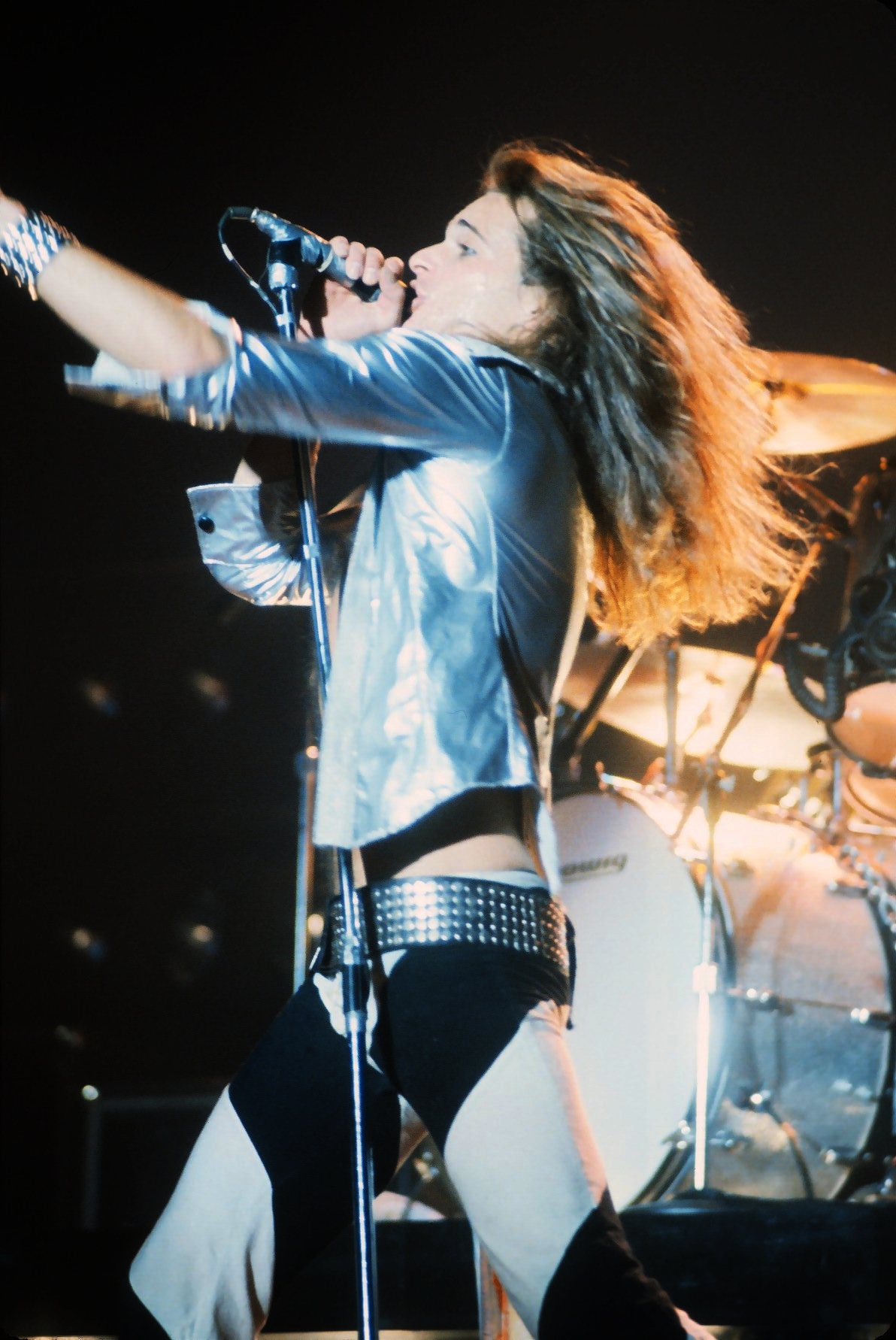 He didn't seem fazed, he just kept smiling and saying how funny it was. David and his team were in Las Vegas for Electric Daisy Carnival. They continued down the hall to the elevators, when a partygoer ran up to them once again… apologizing for the noise! Can you believe that? They still didn't realize he was famous!
https://www.instagram.com/p/Bx3rNaPpMqh/
David responded, "Don't worry about noise, smoke [or] off-color humor." Can you believe that these guys were blasting Van Halen at a bachelor party and they didn't recognize the lead singer? Talk about embarrassing! We wonder how they feel now.
In conclusion, David is not only a member of the band Van Halen, but he has had a very successful solo career as well. His voice has an amazing range! Who is your favorite member of Van Halen?
Too bad these guys didn't recognize that they were in the presence of a legend! We love Van Halen here at DYR.
Similarly, a Van Halen guitar that was worth over $100,000 was once stolen, but luckily it was safely returned. Find out the details here!