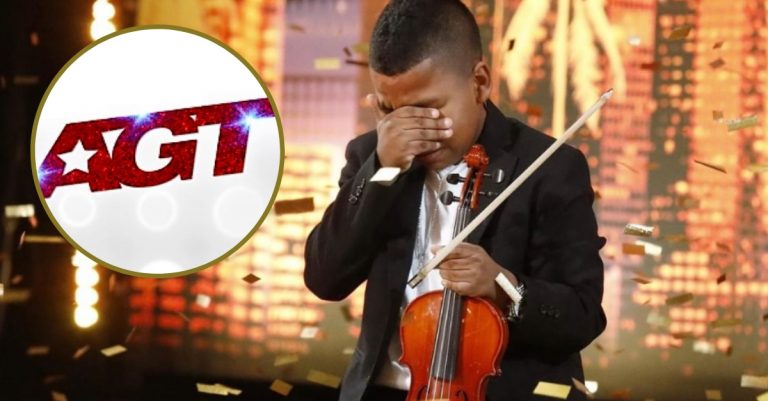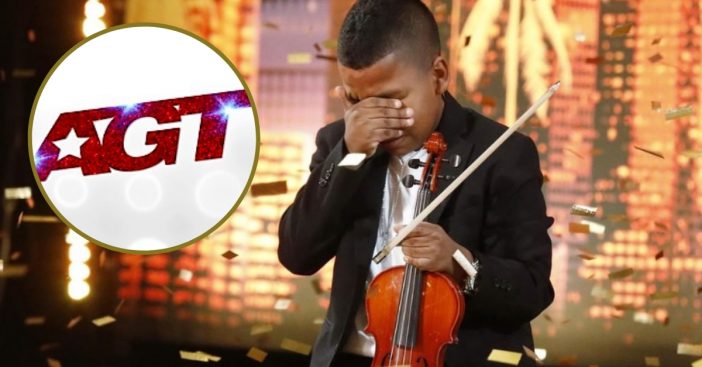 The most recent recipient of the Golden Buzzer on America's Got Talent was a very deserving kid. Eleven-year-old violinist Tyler Butler-Figueroa shared his emotional background before he went up and stunned the judges and audience with his talents. He was previously diagnosed with leukemia when he was only four years old.
When Tyler was battling cancer, he was bullied at school by his peers. He said his bullies laughed at him because he was different and kids would stay away from him, saying his cancer was contagious.
Watch the video of this incredible violinist below
https://www.instagram.com/p/BynSBhWj4G1/
When Tyler began to get better, he decided to try his hand at the violin. He started playing the violin when he was 7 years old and looked at it as a way to forget about his cancer and bullies. Once he began to play, his mother noticed how happy he was again and she said she felt like she had her son back.
https://www.instagram.com/p/Bynuh0hgXHv/
Tyler said (in the pre-taped clip before the audition), "I just didn't want to be the kid with cancer. So now, I'm the kid who plays the violin." Tyler is thankfully in remission.
For his America's Got Talent audition, he chose to play Kelly Clarkson's "Stronger (What Doesn't Kill You)" on his violin. His energy overtook the room and it was clear he has a real talent for performing.
https://www.instagram.com/p/Byl5C7UB0g7/
All of the judges (Simon Cowell, Howie Mandel, Gabrielle Union, and Julianne Hough) loved Tyler's performance. Tyler was in tears by the end and said he was "feeling really proud of himself."
https://www.instagram.com/p/ByltsDWgZaW/
Simon appeared very moved by Tyler and was the one to give Tyler the Golden Buzzer, which will automatically move him on to the live performances on the show. Simon said, "You are an extraordinary young man. I think you have such an amazing talent, such personality, and I would like to say something on your behalf to the bullies." He then pressed the Golden Buzzer!
Season 14 of NBC's America's Got Talent has only just begun, but we have already seen some incredible performances.
https://youtu.be/BmFukQHrmmk
Did you see Kodi Lee's performance? He is a singer who is blind and has autism.